Experience the booking difference


for attractions
Xola is a powerful online booking software designed to be the simplest way to manage all of your bookings, customers, and payments for location based attractions
Free Demo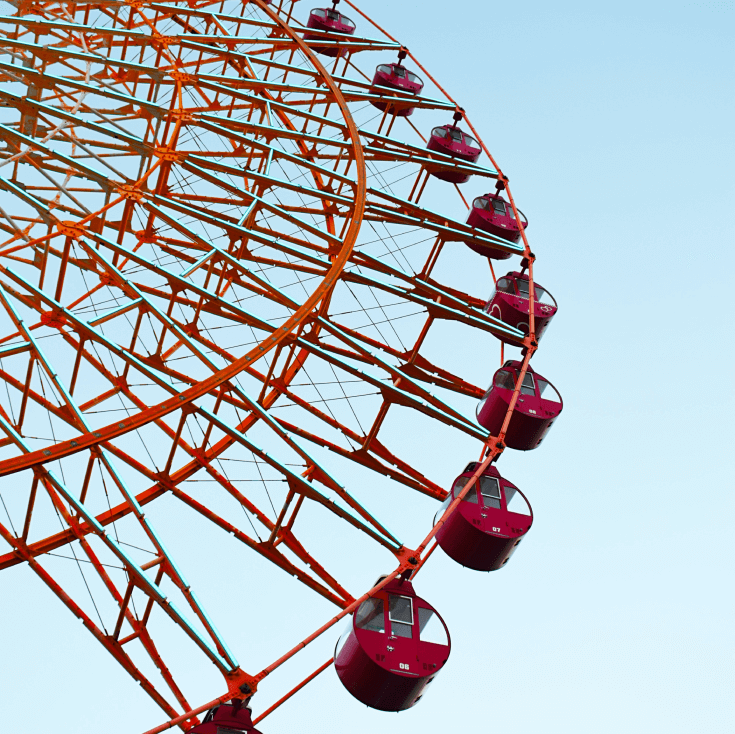 From booking on your website to walk-ups
Create a seamless guest experience no matter where a customer books
Effortless booking
---
Process high-volumes of in-person bookings and payments with Xola's Point-of-Sale integration, which supports EMV terminals, Apple/Google pay, cash drawer, and receipt printers. Accept all major forms of payments including credit card, check, vouchers, gift certificates, store credit, and more.
Streamline walkups with Xola's Kiosk App
---
Spend less time waiting in line and filling out pesky waiver forms on-site by having all walk-up guests pay for their experience and sign a digital waiver right on Xola's Kiosk app. This means shorter check-in times and more time to have fun on-site.
Payment options to suit your needs
---
Provide your guest with the flexibility to pay with cash, check, credit card, coupons, gift certificates, or store credit. Easily collect deposits or split payments.
Industry-low credit-card rates
---
Maximize your profits and get Xola's competitive credit rates of 1.90 % + $0.30* for qualifying U.S. businesses including Chip and Pin Stripe payments.
Custom tickets
---
Create lasting memories and delight guests with beautiful event tickets printed on-site. Xola's tickets are fully customizable, so you can easily match them to your brand identify, specific location, or special events
Xola Waivers
---
Spend less time waiting in line and filling out pesky waiver forms on-site by having all guests review and sign a digital waiver right after they book. This means shorter check-in times and more time to have fun on-site.
Simplify check-ins, amplify insights, and integrate with all the third-party tools you use
Elevate your operation with Xola
NPS Surveys
---
Gain invaluable insights into customer sentiment and satisfaction levels with Xola's NPS surveys.
Custom integrations
---
Expand your capabilities with custom integrations in Xola. Connect Xola with any marketing, data, or external third-party application or set up custom Webhooks that fire whenever any action specified happens using Xola's powerful API.
Affiliates
---
Build relationships and keep track of bookings sent through your affiliates. You can track reservations and partner commissions with Xola's affiliate management features. You can also define each partner's commission level, discount applied for bookings they generate, communication and booking preferences.
QR Code Tickets & Redemption App
---
Enable ticket redemption across multiple locations and operating partners so you can streamline guest check-in with Xola's QR code scanning functionality. Our dedicated iOS app ensures all customized ticket expiration and validation rules are easily enforced at check-in time, ensuring a seamless guest experience and protecting against ticket fraud and human error.
Security & Compliance
---
Xola surpasses the highest industry standards for security and compliance, including SOC 2 compliance, guaranteeing the protection of your sensitive information.
Comprehensive Reporting
---
Gain a competitive advantage by making data-driven decisions. See the big picture with comprehensive reports that show transactions, revenue, cash flow, realized earnings, and capacity utilization. You can also create and export your own custom reports.
Loved

by
hundreds of
companies.
"I was about to the point of building my own and having it custom coded at the tune of tens of thousands of dollars, but Xola showed up and hit every button I was needing. And, hit a few that I did not know could be a hit."
24/7
Customer

Support.
Our industry-leading customer
support team is available every hour
of every day of the year. Email.
Chat. Phone. We have your back.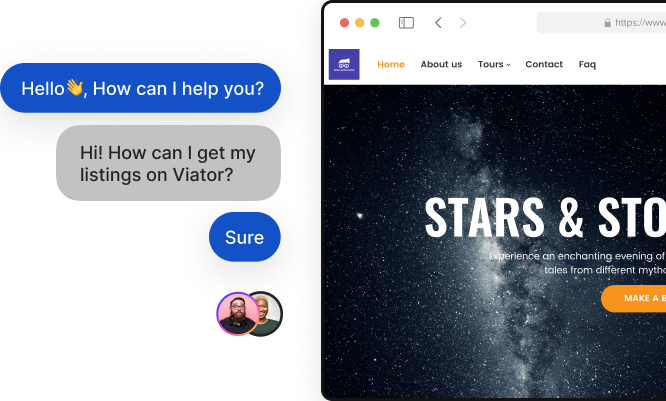 Free Demo
Transform your
business now.
Powerful
Intuitive
Innovative
Free Demo