Efficiently manage guest flow, minimize
wait times, enhance convenience, and
ensure maximum satisfaction.
Free Demo
Waitlist
Never miss a booking
opportunity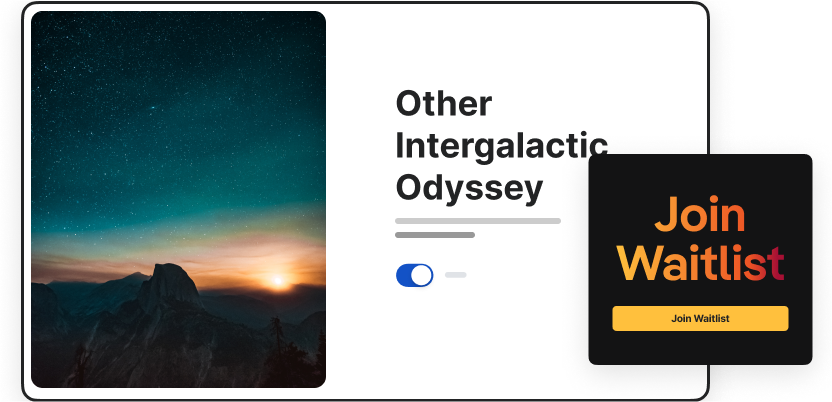 Sold out? No problem.
Xola's Waitlist saves potential customers from missing out. Offer waitlist slots during checkout or manually add them. Xola auto-fills cancellations from the waitlist, ensuring full capacity. Keep full flexibility with waitlist specific time blocks. With Xola, every booking opportunity matters.
Waitlist
Unlocking access
with Gated Entry
Effortless access awaits! With Xola's Gated Entry feature, visitors can redeem Xola tickets or QR codes for automatic entry through gates, doors or turnstyles. Enjoy self-serve convenience or let attendants assist you for a smooth entry process.
Waitlist
Virtual
Queuing.
Wait in line without waiting in line
---
Elevate your guest experience by enabling skip-the-line access to attractions. Skip the line and step into the future of guest convenience. Join queues virtually via mobile, kiosk, or visit onsite staff for seamless adventure.
A better social distancing experience
---
Support social distancing using Xola Virtual Queuing in compliance with modern guidelines, minimizing crowding and requiring fewer attendants.
Harmonize walk-ins and pre-booked
---
Navigate the challenge of walk-ins and appointments effortlessly. Allow visitors to book appointments or join the queue remotely, or require on-site registration to strike the perfect balance.
Loved

by
hundreds
of
companies.
"If you're looking for something that is very intuitive for the customer to book by themselves and you want to stop getting all the phone calls, Xola is a key."
Vic Pellegrini
Bullseye Laser Tag
"The Xola system offers an all-in-one online solution to all my marketing and booking needs. My clients are happy, information is sent in a timely manner, and it is all automated!"
Scott G
Bullseye Laser Tag
"Xola has a ton of features that make it easy to use and flexible enough to fit our business needs. The support team is always responsive and helpful. The software is user-friendly and the booking process is seamless for our customers."
Jennifer P.
Bullseye Laser Tag
24/7
Customer

Support.
Our industry-leading customer
support team is available every hour
of every day of the year. Email.
Chat. Phone. We have your back.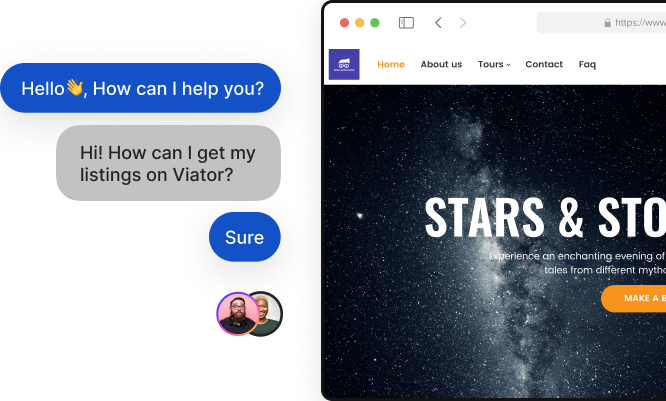 Free Demo
Transform your
business now.
Powerful
Intuitive
Innovative
Free Demo