Less Lines, More
Experience.
Streamline operations with effortless check-ins,
real-time booking display, secure payments, and more.
Free Demo
Ticketing
Seamless Guest Reception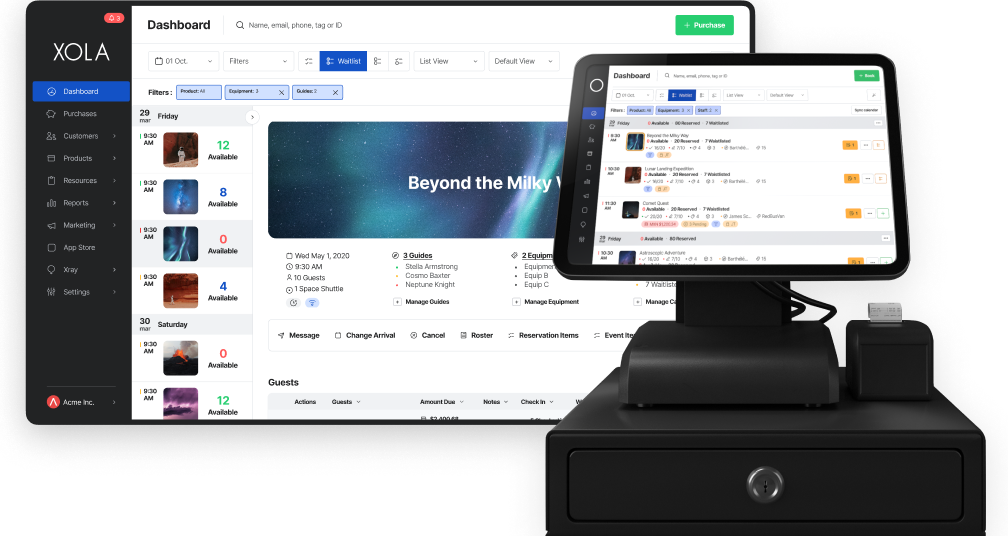 Effortless QR Check-Ins
---
Seamless QR Check-Ins: Elevate your guest arrivals and streamline the check-in process with Xola's user-friendly and intuitive QR code solution.
3 Click Back Office
---
Manage purchases and guests with fewer than 3 clicks, with our intuitive back office interface, allowing you to prioritize exceptional customer service.
Kiosk check-in and purchases
---
Simplify guest check-ins using Xola's Kiosk App, allowing walk-up guests to book, pay, and sign digital waivers swiftly for a seamless on-site experience.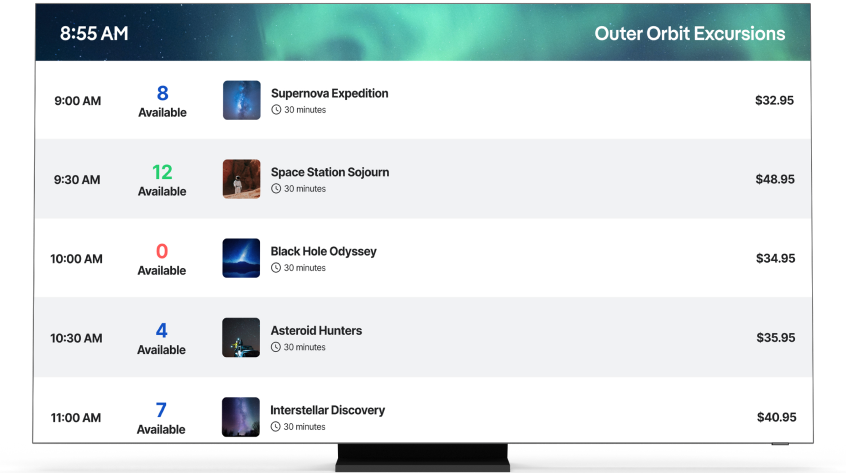 Ticketing
Interactive
Lobby.
Real-time Booking Display
---
Unveil immersive onsite display - Showcase marketing materials, brand identity, and booking details on vibrant screens.
Gorgeous Custom Tickets
---
Craft unique keepsake tickets and make lasting memories with custom event tickets printed on-site. Personalized to match your brand identity, location, or special occasions.
Ticketing
Cash Flow Perfected
Industry low
*Rates vary outside of the United States
Stripe's power: Secure Chip and Pin
---
Effortless Point-of-Sale Payments: Seamlessly handle high volumes of bookings and payments with Xola's integration, supporting EMV terminals, mobile payments, and more. Accept cash, cards, vouchers, and more.
Unbeatable rates
---
Get Xola's industry low credit rates of 1.90 % + $0.30* for qualifying U.S. businesses including Chip and Pin Stripe payments.
Elevate your refund strategy
---
Keep up to 7% of your refunds on average by offering store credit instead of a refund.
Split payments, take deposits
---
Instantly collect deposits and delight your customers with easy group split payments.
24/7
Customer

Support.
Our industry-leading customer
support team is available every hour
of every day of the year. Email.
Chat. Phone. We have your back.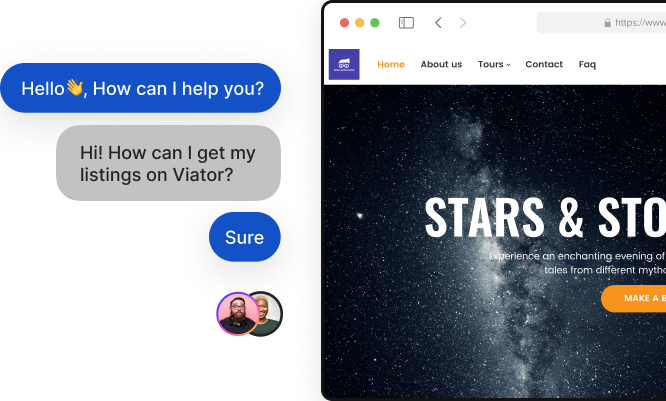 Free Demo
Transform your
business now.
Powerful
Intuitive
Innovative
Free Demo