Turn happy guests into brand advocates
Free Demo
Rave Reviews, More Revenue
Rave Reviews
on
Autopilot.
Send automated review emails to every customer post-experience and see more reviews rolling in on TripAdvisor, GetYourGuide, Google My Business, and more.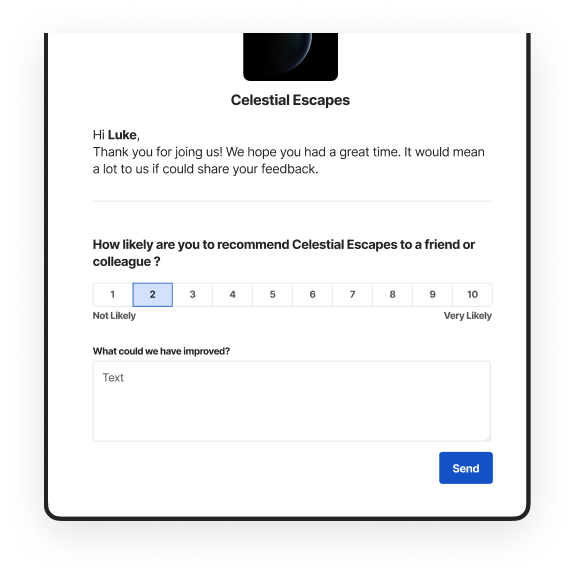 Reviews & NPS
NPS Tracked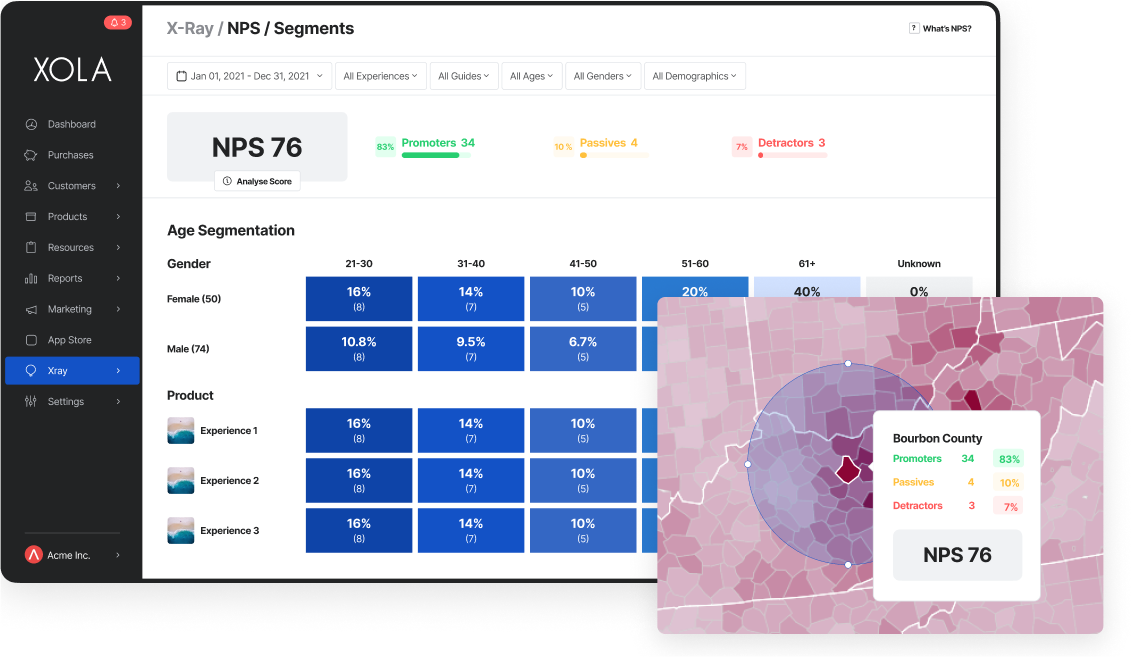 Measure satisfaction & loyalty
---
Gain invaluable insights into customer sentiment and satisfaction levels with Xola's NPS surveys. You can quickly see who your promoters and detractors are.
Actionable insights
---
Refine strategies for customer satisfaction and address feedback. Leverage insights to enhance offerings, strengthen relationships, and drive repeat success.
Benchmark the competition
---
NPS offers a means to compare performance against industry standards and competitors.
Loved

by
hundreds
of
companies.
"If you're looking for something that is very intuitive for the customer to book by themselves and you want to stop getting all the phone calls, Xola is a key."
Vic Pellegrini
Bullseye Laser Tag
"The Xola system offers an all-in-one online solution to all my marketing and booking needs. My clients are happy, information is sent in a timely manner, and it is all automated!"
Scott G
Bullseye Laser Tag
"Xola has a ton of features that make it easy to use and flexible enough to fit our business needs. The support team is always responsive and helpful. The software is user-friendly and the booking process is seamless for our customers."
Jennifer P.
Bullseye Laser Tag
24/7
Customer

Support.
Our industry-leading customer
support team is available every hour
of every day of the year. Email.
Chat. Phone. We have your back.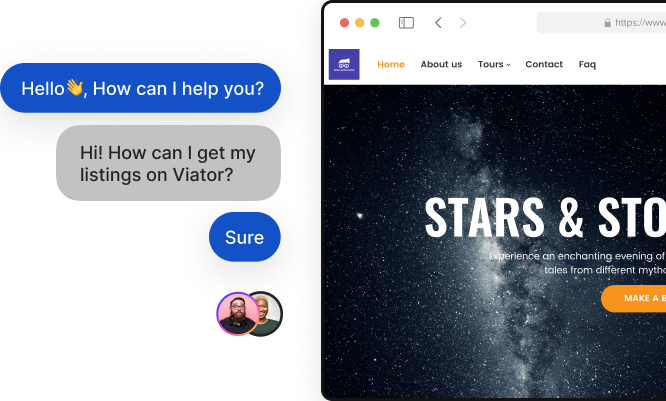 Free Demo
Transform your
business now.
Powerful
Intuitive
Innovative
Free Demo