Optimize capacity and prevent
overbooking with Xola's Equipment
Management functionality.
Free Demo
Equipment management
Never an overbooking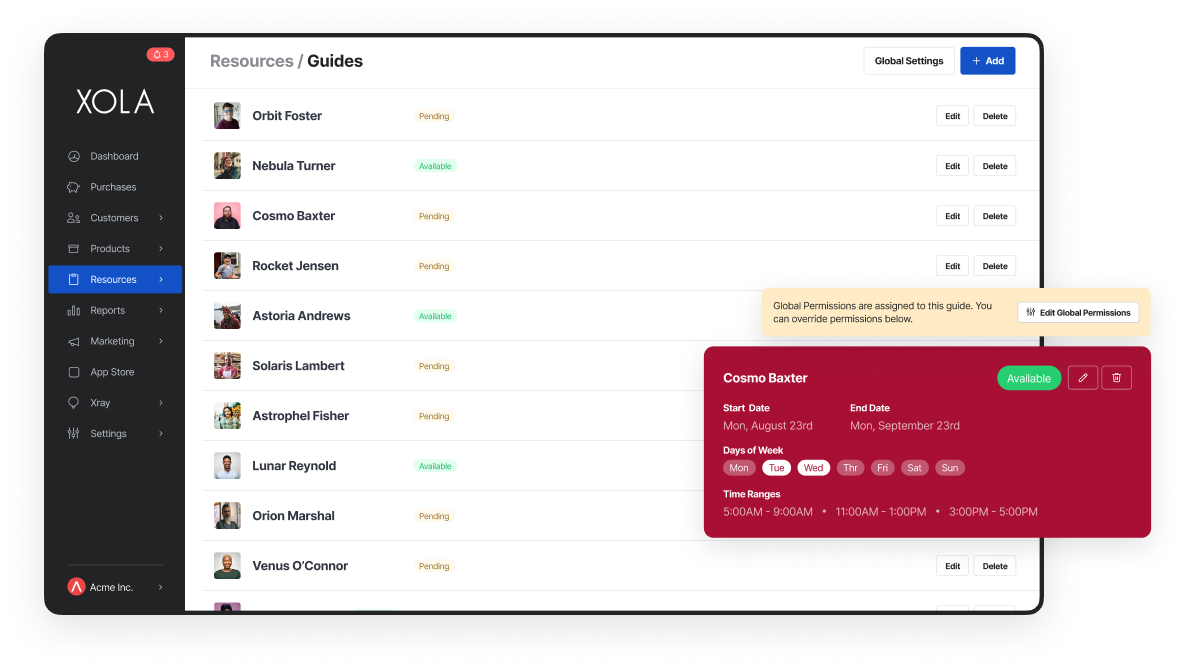 Fixed resources prevent overbooking
---
Create fixed resources to prevent overbooking by limiting the capacity for a given event.
Assign equipment to multiple listings
---
Whether you manage multiple experiences with shared equipment or need to safeguard one specific experience, Equipment dictates availability flawlessly.
Set schedules of availability
---
Manage equipment availability by setting specific schedules for availability or unavailability. Take equipment offline for maintenance or any other reasons in just a few clicks.
Smart equipment allocation
---
Discover the power of Xolabot's sophisticated algorithm, maximize your yield and revenue with automatic package upsells, dynamic pricing, add-ons, and lightning deals, to fill every availability.
Loved

by
hundreds
of
companies.
"If you're looking for something that is very intuitive for the customer to book by themselves and you want to stop getting all the phone calls, Xola is a key."
Vic Pellegrini
Bullseye Laser Tag
"The Xola system offers an all-in-one online solution to all my marketing and booking needs. My clients are happy, information is sent in a timely manner, and it is all automated!"
Scott G
Bullseye Laser Tag
"Xola has a ton of features that make it easy to use and flexible enough to fit our business needs. The support team is always responsive and helpful. The software is user-friendly and the booking process is seamless for our customers."
Jennifer P.
Bullseye Laser Tag
24/7
Customer

Support.
Our industry-leading customer
support team is available every hour
of every day of the year. Email.
Chat. Phone. We have your back.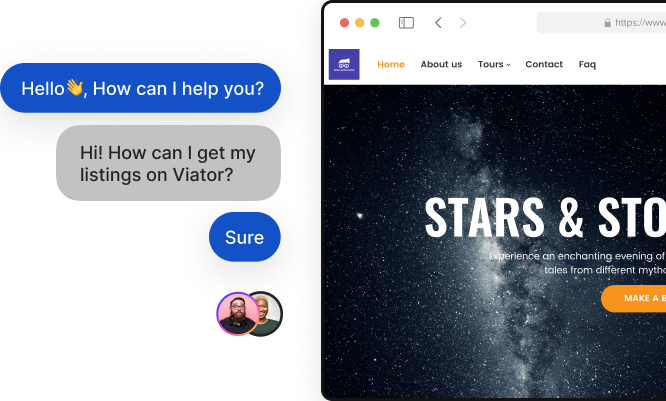 Free Demo
Transform your
business now.
Powerful
Intuitive
Innovative
Free Demo