Experience the booking difference


for fishing charters
Xola is the most easy-to-use and powerful online booking software designed for fishing charters to grow their revenue and manage all of their bookings, equipment, customers, and payments.
Free Demo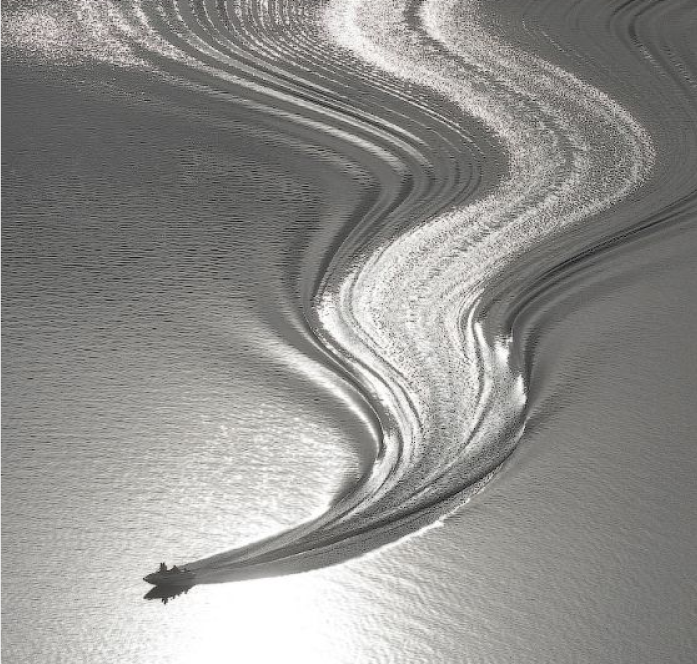 TURN YOUR WEBSITE INTO YOUR 24/7 RESERVATIONIST.
Accept bookings anywhere, anytime
Online checkout optimized for more bookings
---
Drive more guests to book on your website with a modern booking experience. Faster speed and fewer form fields means more visitors turn into paying guests.
Abandoned booking recovery
---
Use Xola's on-site resume-booking and abandoned booking email features to collect lost revenue from customers that get away.
Offer public and private tours
---
Maintain flexibility to list several different tours with the same vessel. You can have public and private boat tours, including both day and overnight sailings with the same boat. When a tour is booked, our booking software will automatically make the others unavailable.
Dynamic pricing
---
Allow your prices to match demand. With dynamic pricing, you can adjust your rates during low and peak seasons, or offer special discounts to incentivize bookings during your less desirable timeslots.
OTA integrations
---
List your tours with top Online Travel Agencies like Viator, GetYourGuide, Tripadvisor, and Google Things To Do, and continue to manage your bookings through Xola.
Review management
---
Use automated emails to ask your guests for reviews 24 hours after their experience. You can customize your emails and include a link to your preferred review platform.
Split-pay for group bookings
---
Enable split-pay to encourage more group bookings. Encourage more group bookings and allow everyone to pay for themselves.
Deposits and invoicing
---
Accept deposits and invoice customers from the Xola dashboard and allow them to use a self-service payment feature for the remaining balance on the booking. Invoicing is available for back-office bookings at the time of original booking and for bookings with an outstanding balance.
SPEND MORE TIME "ON" YOUR BUSINESS INSTEAD OF "IN" IT
Manage your bookings, equipment and guides more efficiently
Manage online bookings in real-time
---
View all new and existing bookings from the Xola dashboard or mobile app, allowing you to manage bookings from anywhere, at any time.
Customer rosters
---
Keep track of all of your customer roster details, which ensures it'll be up to date and accurate on the day of departure. Then, easily export the roster and share it with your guides and skippers the day before the tour.
Boat and gear management
---
Manage all of your boats and fishing gear on the go with Xola's mobile app. Our software keeps track of your resources and guides so that you never have to worry about overbooking.
Guide management
---
Create and manage guide schedules on the go with Xola's mobile app. Our software keeps track of it all so you never have to worry about sending out a fishing charter without a guide.
Gratuities
---
Guests can easily tip through Google Pay, Apple Pay, or a payment link sent via text message or email automatically. Xola also lets you configure suggested tip amounts so that guests don't need to do any math.
Xola Waivers
---
Save time and paper by sending digital waivers via email before the tour. Remind guests to complete the waivers before they arrive for a stress-free and seamless start to the tour.
Capacity utilization
---
Identify your most and least profitable tour listings, time slots, and booking channels with Xola's Capacity Utilization Report. It also helps you understand how your resources are being used across the company. With this valuable data in hand, you can make informed decisions on how to maximize company revenue.
Loved

by
hundreds of
companies.
"Far and away, our biggest challenge was managing bookings. For 6 years, we were continually running into the same roadblocks, and we've been able to step over the roadblocks, resolve them, and expand all in those 10 months since we got Xola. Having Xola has enabled us to build that crown jewel that I always knew Delta Safaris could be."
Kristian Aboud
Delta Safaris
24/7
Customer

Support.
Our industry-leading customer
support team is available every hour
of every day of the year. Email.
Chat. Phone. We have your back.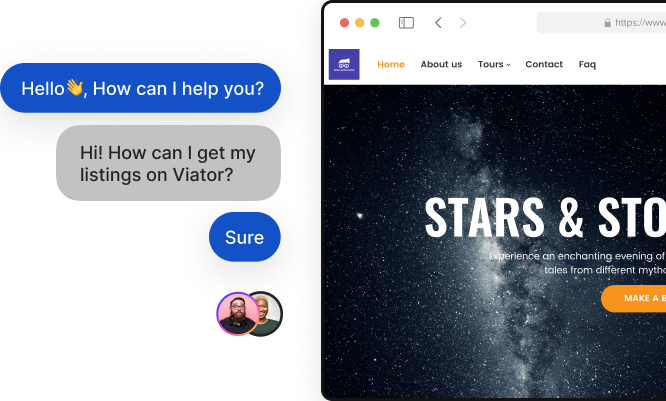 Free Demo
Transform your
business now.
Powerful
Intuitive
Innovative
Free Demo