Unleash the power of automated revenue generation, even while you sleep.
Free Demo
Marketing
Maximize Customer Value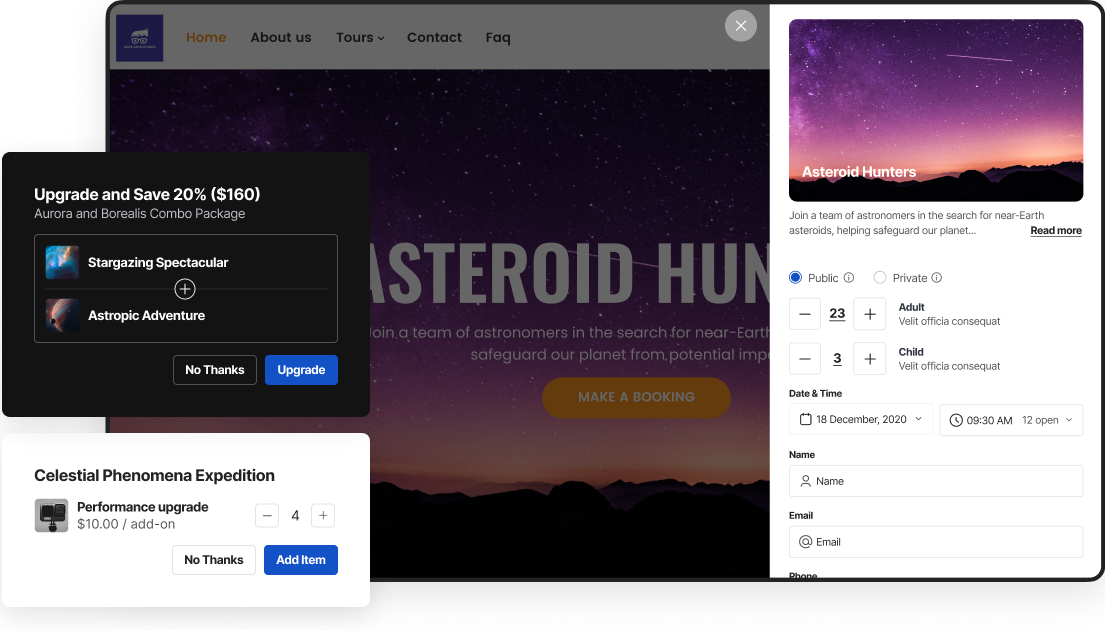 Revive Lost Opportunities with Resume Booking
---
Re-engage website visitors who abandoned bookings during checkout, so they can pick up where they left off in their saved cart.
Boost Revenue by 20% with Abandoned Booking Recovery
---
Recover lost bookings with Xola's customizable Abandoned Booking Recovery Emails. Engage customers who initiated bookings but didn't complete the purchase, ensuring higher conversion rates and revenue growth.
Lightning Deals
---
Offer discounted pricing for less popular dates, times, or experiences. Set your rules, conditions, and triggers. Xolabot does the rest.
Upsells: Packages & Add-ons
---
Increase checkout values by configuring Xolabot to present to customers in the purchase workflow to consider additional options that will enhance their experience and drive more revenue to your business.
Marketing
Dynamic

Everything
Cascading Schedules
---
Increase revenue opportunities based on demand. Automatically add new event times following high-demand slots, according to your customizable rules.
Optimize Ops
---
Reduce operational costs by canceling approaching event times that have no booked customers. Increase yield and reduce costs, by putting your staff where you need them.
Dynamic Pricing
---
You set the terms: Surge pricing to increase revenue based on high demand. Discounted pricing for underfilled and distressed inventory. You set the rules, Xolabot puts them in action.
Dynamic Anything
---
Use our powerful rules engine to create rules and conditions as complex as you need to dynamically change any configuration in the system. Your business. Your rules. Your revenue growth.
24/7
Customer

Support.
Our industry-leading customer
support team is available every hour
of every day of the year. Email.
Chat. Phone. We have your back.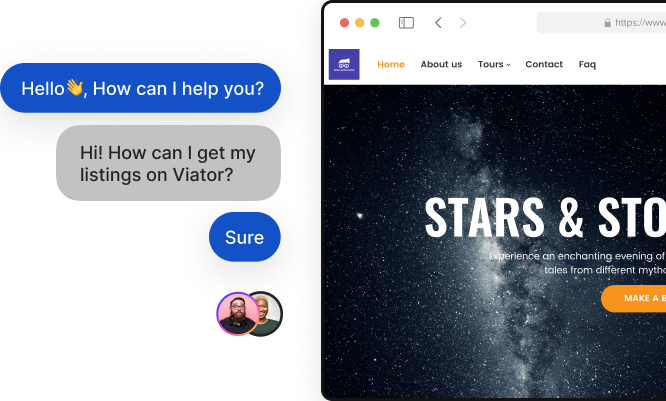 Free Demo
Transform your
business now.
Powerful
Intuitive
Innovative
Free Demo