Effortless Product
Management.
Quickly generate and control product details,
configurations, and pricing within seconds.
Free Demo
Product management
Effortless Product Management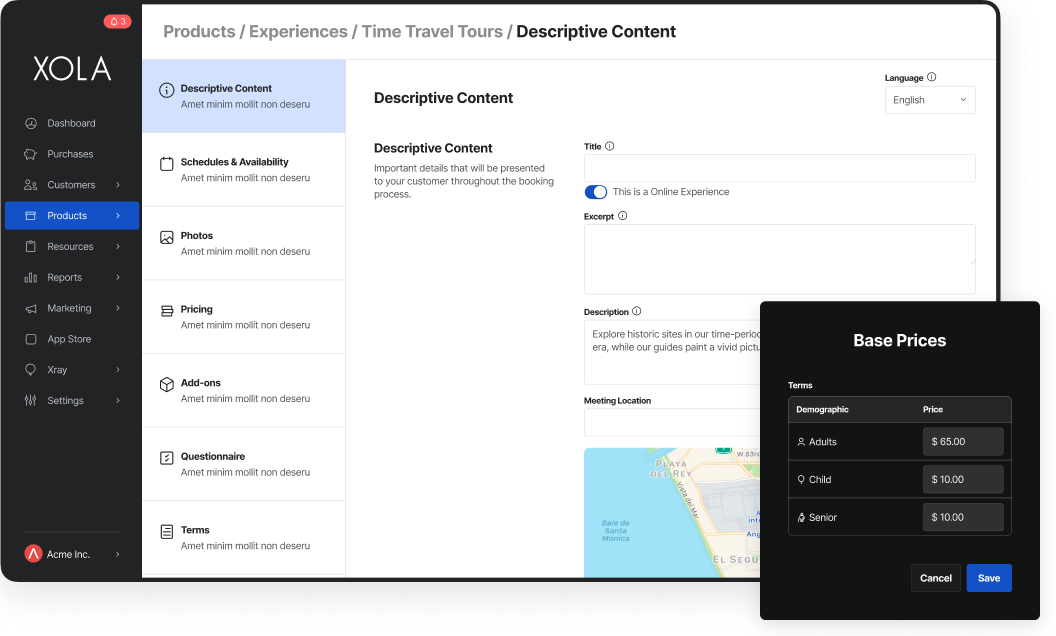 Configure with Clarity
---
Create and manage product details, configuration, and pricing in seconds.
Endlessly Customizable
---
Xola gives you complete control of your configuration around pricing, schedules, and restrictions. Run your business exactly the way you want.
Schedule & Pricing Variation
---
Complex pricing and schedules couldn't be easier to manage. Create pricing variations based on group size tiers, schedules, dates, and more. Layered schedules allow you to easily set up schedules that vary by season, week, weekday, and even hour of day. Take full control of your schedules on the go with Xola's mobile app.
Public and Private Offerings
---
Craft personalized experiences with ease. With private pricing, you have the flexibility to determine if bookings are always private or let customers choose at the time of booking. Customize pricing for private reservations and designate eligible schedules for private bookings.
Product Management
One Data Source. Limitless Distribution.
Zero Effort.
Distribution & Resale
---
Centrally manage and distribute your products and sales across all channels: your website, over the phone and in person, local resale partners, and integrated partners like OTAs.
Automated Data Synchronization
---
Eliminate overbookings and manual processes, ensuring consistent and accurate pricing and availability data across every sales channel.
Boost Efficiency
---
Streamline your operations, increase efficiency, and maximize staff productivity by managing the sale of all distributed products directly within Xola.
Product management
Broad Product Offerings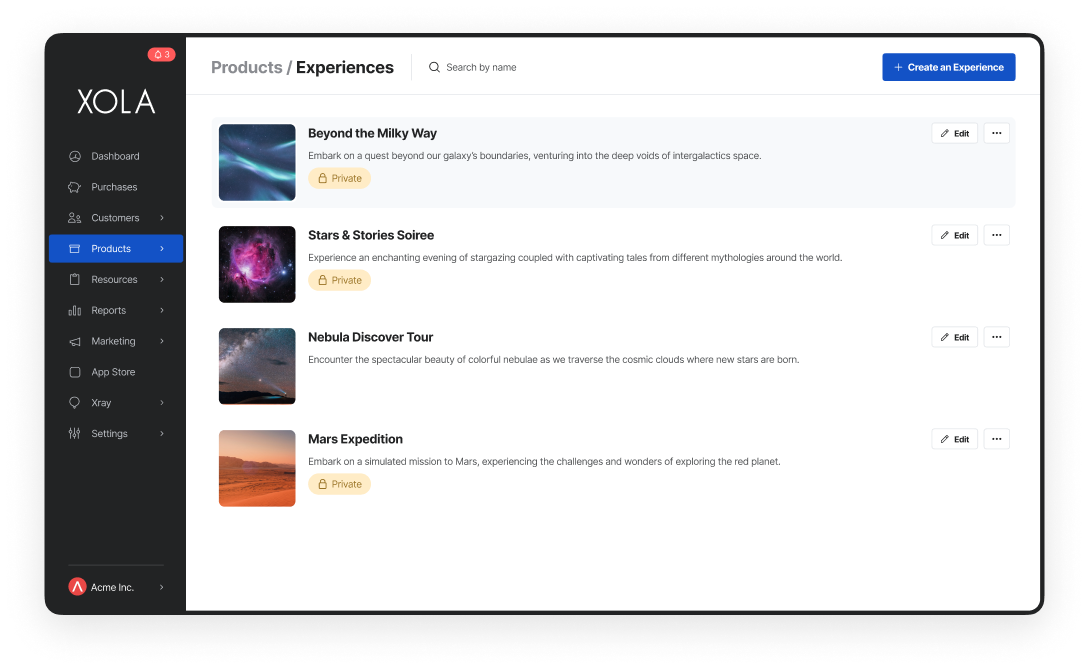 Time based entry
---
Tailor your experience with time-based entry or general admission settings for seamless management of tours, activities, and events.
Admissions & Ticketed Entry
---
Simplify ticketed entry with customizable product configurations, including redemption rules, gated entry, and a wide range of controls to optimize your customer experience.
Add-Ons
---
Boost sales with a menu of irresistible add-ons, enhancing their experience and your bottom line.
Packages
---
Bundle two or more products as a package and incentivize with a structured discount to increase checkout revenue and offer a more diverse experience to your customers.
Partner Packages
---
Bundle your products with those from local partners. Generate more revenue when they sell your products and earn commissions when you sell theirs.
Memberships
---
Transform loyal patrons into valued members and manage recurring revenue for your thriving business.
Discounted Gifts
---
Boost holiday season sales with discounted gifts that incentivize sales and generate cash flow.
Rentals
coming soon
---
Exciting new rental management tools are on the way!
24/7
Customer

Support.
Our industry-leading customer
support team is available every hour
of every day of the year. Email.
Chat. Phone. We have your back.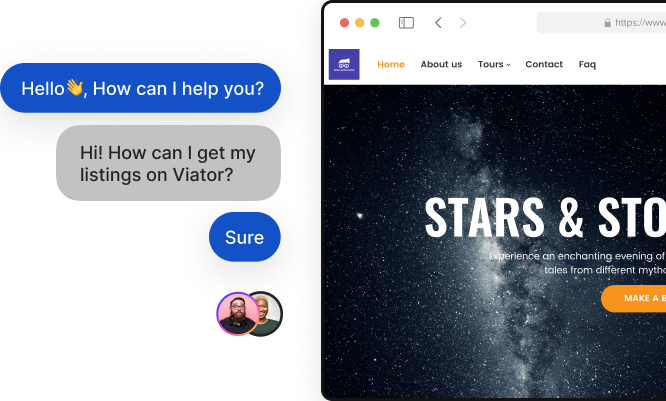 Free Demo
Transform your
business now.
Powerful
Intuitive
Innovative
Free Demo