Run Your

Business Safely.
Providing tours and attractions with the tools and flexibility they need to generate
more revenue, streamline operations, and keep their employees and guests safe.
Watch a demo
"It's really nice to have a vendor like Xola that's a partner and not just a vendor," says Jennifer Van Valkenburg, President and CEO. " It's been great as we reinvent ourselves and our whole thought process on how many people we allow in and the time ticket entry, and just, we've never had to look at any of those things before. So, having a tool in place that we could modify to meet our needs and having that extra support from the customer service perspective is great."
Jennifer Van Valkenburg & Lydia Van Slyk.
Garfield Conservatory
Booking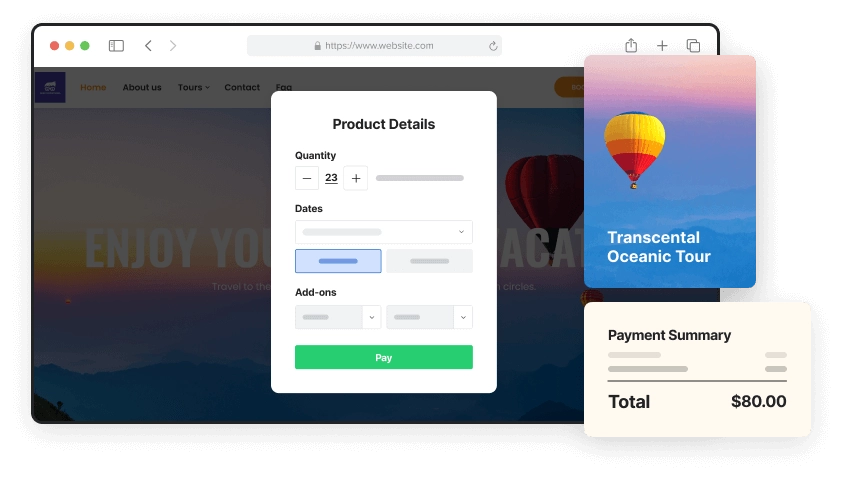 Custom Schedules
---
Set up experiences, pricing variations (including private pricing options), and staffing constraints.
Private Tour & Experiences
---
Easily convert public tours to private tours (with customizable pricing) to drive more sales and minimize virus risk.
Booking Limits
---
Automate the process of ensuring maximum limits are enforced for each experience as well as for individual time slots. You can also add time padding and minimum group sizes.
Cut-Off Times
---
Set automatic cut-off times as well as other triggers for specific tours and timeslots.
Questionnaires
---
Recent trip to an area with high COVID-19 case count? Collect necessary information upfront to enable contract tracing.
Add-Ons
---
Add on optional purchases to checkout to generate more revenue and enhance guest experience.
Egift Certificates
---
Generate cash flow during down times by selling gift certificates.
Capacity Restrictions
---
Enforce new capacity limits to control guests volume and allow for social distancing at your venue.
Pre-Experience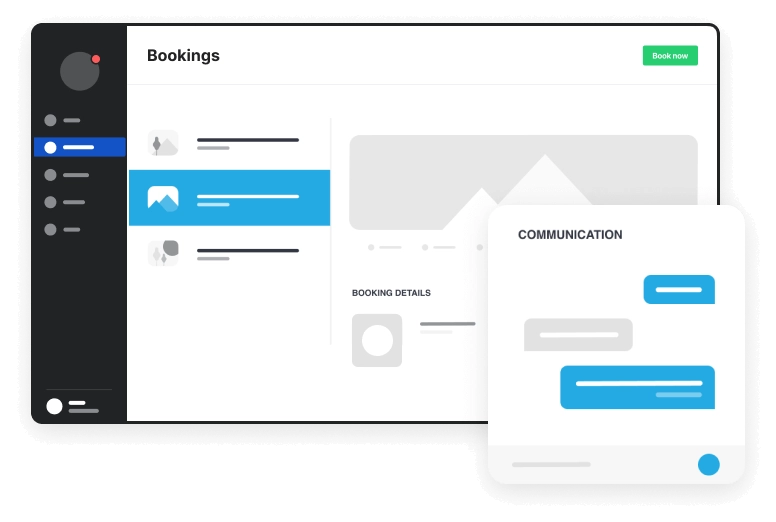 Self
Service
---
Guest can reschedule, cancel or modify their own bookings.
Automated Guest
Communication
---
Send confirmation and reminder emails and text messages to guests automatically without ever leaving the dashboard.
Store
Credit
---
Easily offer store credit for any guest who needs to cancel or change their booking for any reason.
Guide
Management
---
Assign specific experiences, time slots, and rosters to your guides. So, you can ensure optimal staffing levels for the number of bookings
Equipment
Management
---
Guest can reschedule, cancel or modify their own bookings.
On-Site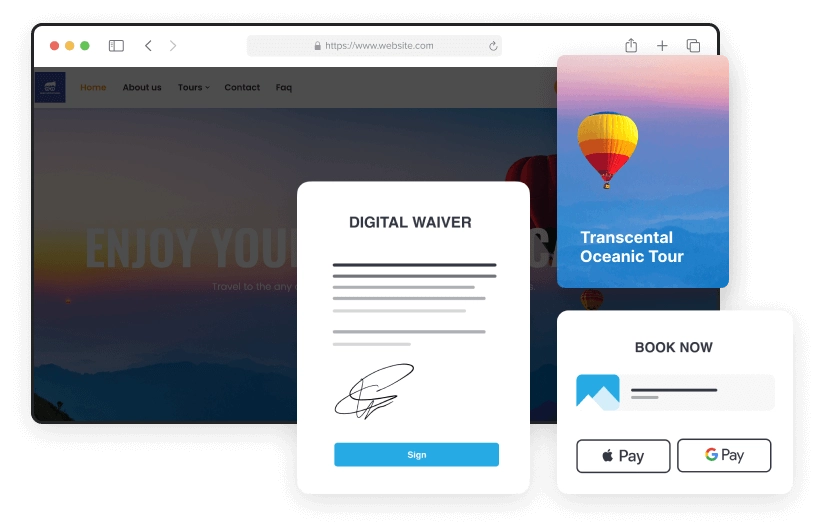 Contactless Payment
---
Opt for contactless payment methods like Apple Pay and Google Pay to minimize germ spread from exchanging credit cards and cash.
Digital Waivers
---
Switch to digital waivers to minimize your company's liability, streamline operations, and improve guest experience.
Kiosk
---
Allow guests to check themselves in using self-service, automated kiosks. Free up your staff to focus on guest experience instead of manually checking in guests.
Walk-up Automation
---
Keep track of the number of walk-ups from your tablet or phone and ensure your venue doesn't exceed capacity limits.
QR Code Scanning
---
Check-in guests quickly from your phone or tablet without having to print and exchange paper tickets.
Post-Experience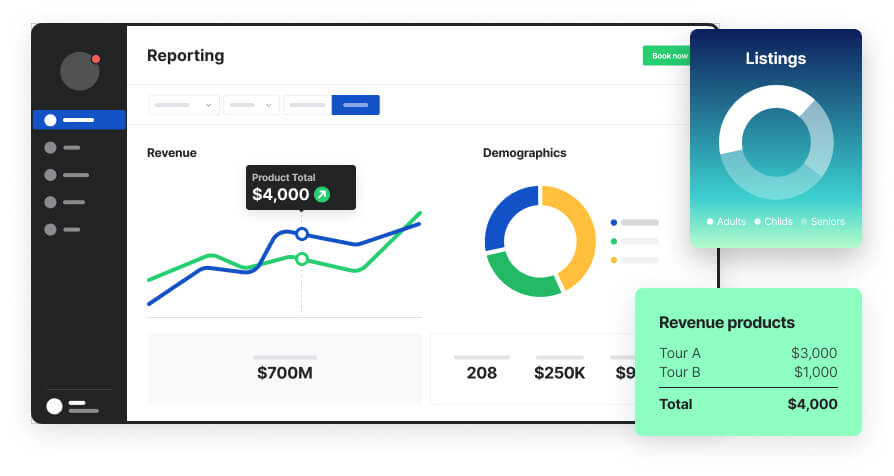 Capacity Utilization
---
Maximize your business's efficiency with Xola's capacity utilization report. Get a snapshot of your total booking capacity. guest volume, and most popular experiences at any time.
Comprehensive Reporting
---
Gain critical insight into your business performance, easily detect trends, and make informed decisions based on data, such as revenue, daily earnings, payouts, affiliate commissions, etc.
Customer Loyality
---
Sync your guest information with your CRM, Facebook ads, and email marketing software to encourage more repeat bookings.
Customer Reviews Emails
---
Configure automated review emails on Google My Business, TripAdvisor, Yelp or private reviews within Xola post-experience.
Tripadvisor Review Express
---
Get more reviews on autopilot with Xola's TripAdvisor Review Express integration. This allows you to customize and automate your review request emails.
APP STORE
40+ App
in the Xola App Store
Everything you need to grow and manage your business. Easily connect Xola with all the other tools and software you use to run your business from Mailchimp and Google Analytics to Facebook Ads and Quickbooks.Plus, you can create your own custom applications using our robust API, and Xola will share information captured during the checkout process.
Free Demo
Transform your
business now.
Powerful
Intuitive
Innovative
Free Demo