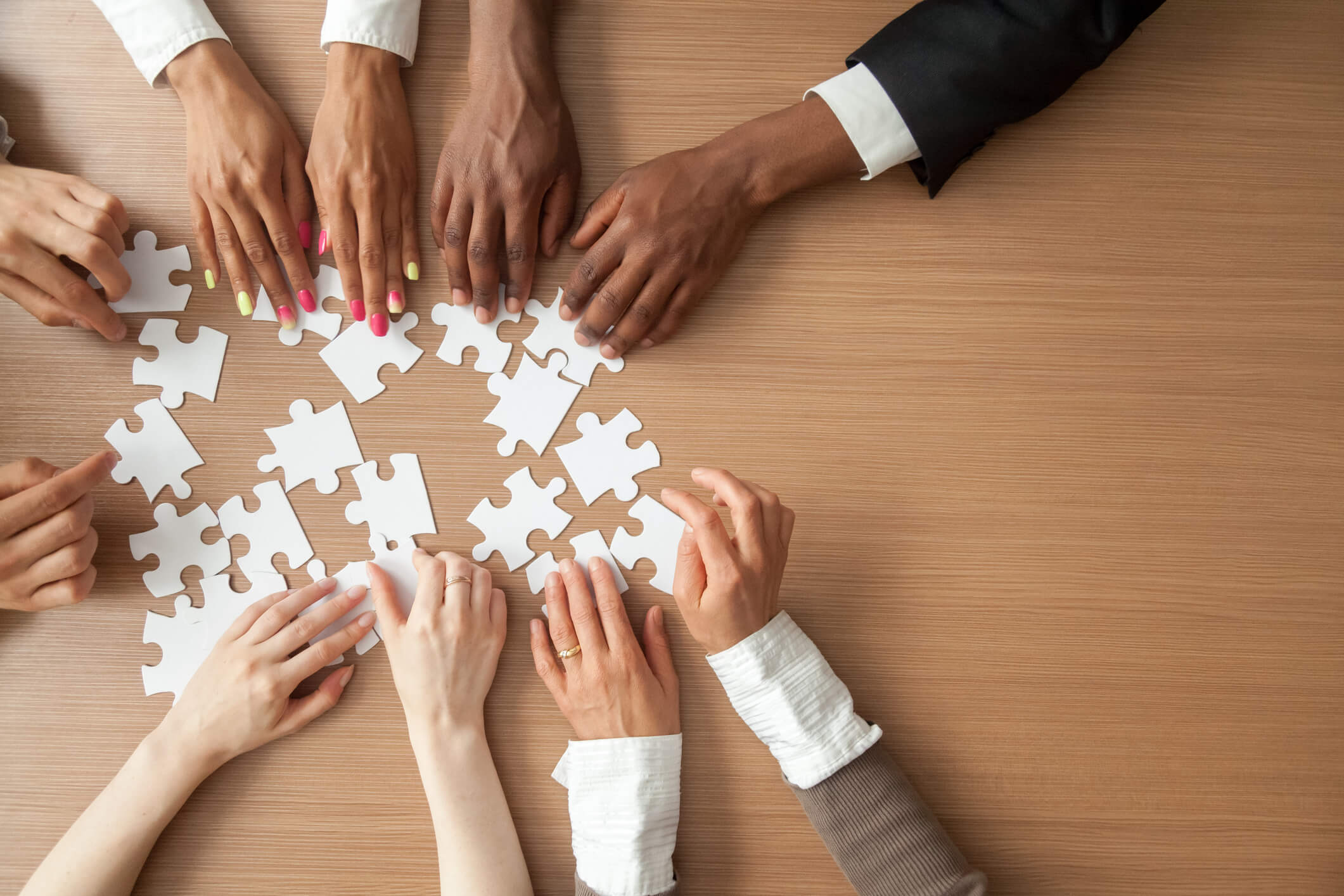 Corporate customers provide a lot of benefits for escape rooms. They're a great way to fill rooms during slow times (especially weekday business hours) and company budgets are typically larger than the individual enthusiast, so you can expect a higher order value.
There are essentially two approaches to promoting your escape room team building program to corporate customers. These are "the inbound model" and "the outbound model."
Simply put, the inbound model focuses on marketing your escape room to corporate groups that already understand the benefits of a escape room on team building. Inbound marketing focuses on marketing tactics that help you get found by groups already searching online, and convince them to book your rooms over your competitors.
The outbound model targets people that are unfamiliar with escape rooms. It means going out and finding companies yourself, pitching them on your team building experience, and trying to win their business.
The Outbound Model
Outbounding to corporations is hard. It requires creativity and a lot of hustle.
But it can be done… And in regions where corporate groups are unfamiliar with the concept of escape room team building programs, it's often the only option.
Josh Brickey of Escape Plan Columbia knows the challenges of the outbound model all too well. But he managed to crack the code and has built an enviable corporate team building program that has become a vital part of his business. You can learn more about his story here.

There area few important steps to escape room marketing using the outbound model:
Identify Your Target Customers

– It's hard to sell your team building program if you don't know who you're selling to. The first step in any outbound process is to define your target customer profile. This should include firmographic information (like business size, location, industry, etc.). It should also include information about the people you're targeting (department, job title, etc.). This will give you a clear picture of who you want to reach, and how you can best tailor your pitch.

Go to Them

– Once you have a target customer profile, you need to figure out where they go to network and learn. Then you need to go there, engage them, and make your pitch.

Sell to Them

– In your escape room marketing efforts you'll meet a lot of people, and you may only have a few seconds to explain your business and peak their interest. That's why your elevator pitch is so important. A great pitch explains what an escape room is, and why it's great for team building. At the same time, it needs to concise and intriguing. Remember, this is just your way in, you want to spike their interest, but you don't have to answer all of their questions just yet.

Do the Legwork

– After you've locked down your first corporate group, the work isn't over. It's important to keep in close contact with your customer. Attend to their needs and answer their questions. It isn't over until they're standing in your lobby happy, prepared, and excited for their first escape room team building experience.
As you can see, the outbound model requires hard work. But it's worth it when you win your first big corporate customer. Sometimes all you need is one happy corporate group to put your name on the map.
The Inbound Model
The alternative to using the outbound marketing model is to persuade those that are aware of escape room team building programs to book with you. The easiest way to do so is to commit to your escape room's most valuable marketing asset: your website.
According to 2017 data for US-based escape rooms using Xola as their escape room booking software, nearly 61% of their revenue came through their bookings on their website. Even the groups who book over the phone likely visited your website before calling you.
The inbound marketing model capitalizes on this booking behavior. It targets corporate groups who are already actively searching for escape room team building programs by attracting new customers to your website and providing them with a compelling reason to book your team building experience.
One key element of building a website that converts corporate groups into customers is your "team building" or "corporate events" page.
Consider your audience: professionals. Your website needs to instill confidence that they're booking a high-quality experience that will benefit their team. Raise their expectations, and then blow them away.
Cipher Escape Rooms' corporate events page is an excellent example. They begin with a crystal clear statement of purpose that helps them stand out. The visitor quickly understands why Cipher is the best choice for a corporate event and is presented with concise information about scheduling, accommodating large groups, and flexibility. Cipher's team building events can even be booked directly from the website which, according to the owners, helps cut down on back-and-forth phone calls and emails.
The page also provides important social proof, affirming the quality of their team building program. They display an impressive number of logos from past corporate customers. It's like a corporate wall of fame.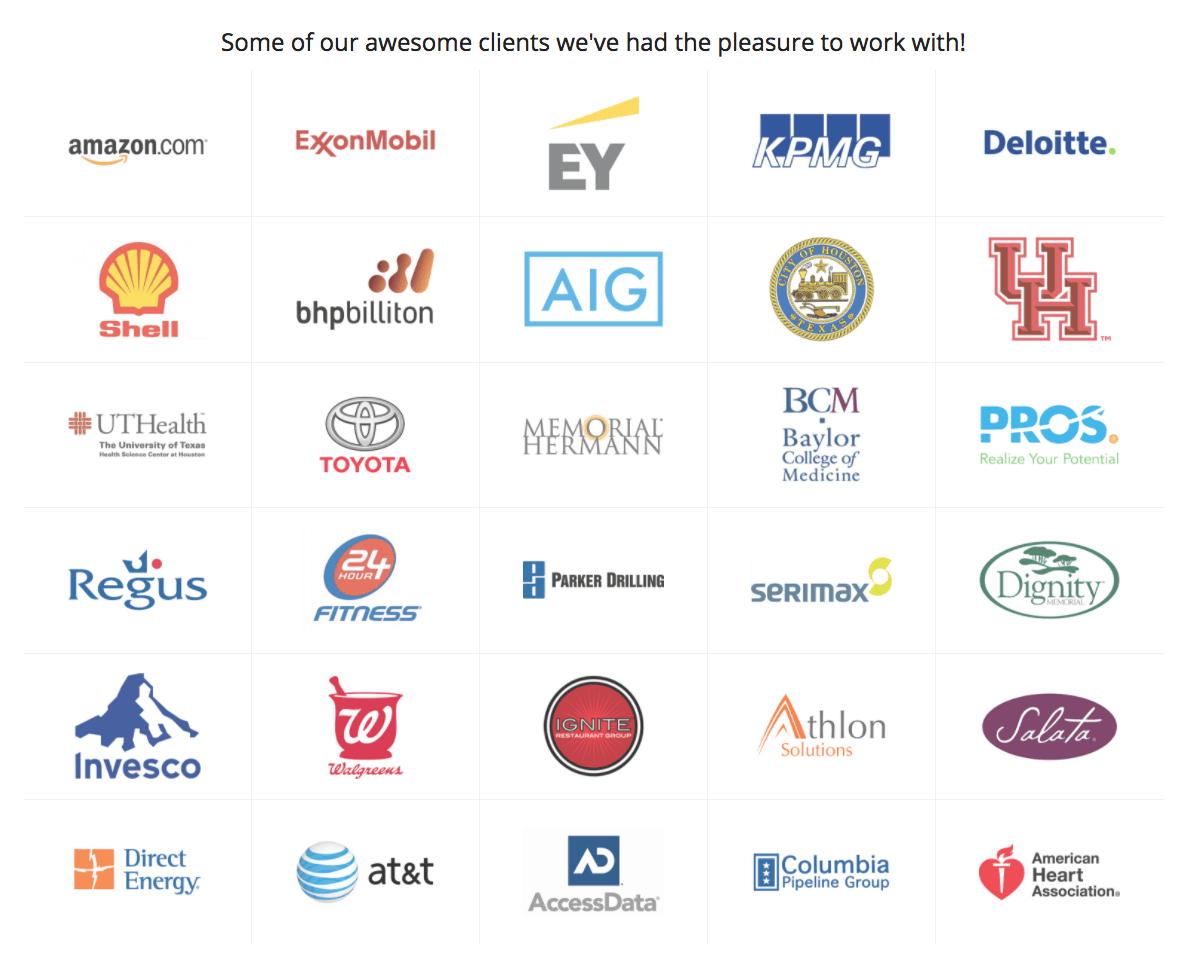 A site like this does an excellent job of creating a first impression that wins more business.
Conclusion
There are two ways to attract new corporate groups to your escape room team building program: go to them or have them come to you. Some escape rooms do both.
The outbound model requires more legwork. But in areas where escape room team building programs are relatively new, it is often your best option.
In more established markets, with a wide variety of corporate customers who are familiar with the concept of escape room team building programs, the inbound method allows you to attract business to you. But you cannot attract and convert corporate clients without a great website.
Your website should be informative, professional, and make it easy for corporate groups to browse and book online.