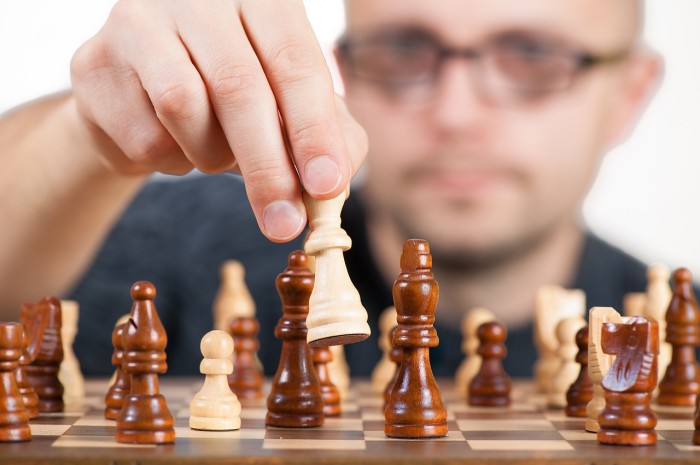 5-Star Reviews for Tour & Activity Companies [Online Workshop]
Reviews are your tour company's golden eggs: free marketing from happy customers. In that case, TripAdvisor is often a business's laying goose. But mastering this review platform takes constant effort. Worry not, though, because we're hosting a live, online workshop for members of the Xola University community led by Kelsey Tonner of Be a Better Guide!
On March 22nd at 10am PST, Kelsey will present his 7 steps to a stream of steady 5-star reviews to help you maximize your review potential. To prove that he's got the chops to take on TripAdvisor marketing, we did a Q&A with Kelsey on some of the most important questions for tour companies.
Read on and get a taste for what you'll learn from Kelsey's free workshop on March 22nd and RSVP here!
Q: How important is TripAdvisor marketing for tour companies?
Hugely important, no question about it. Now, more than ever, businesses need to claim and take charge of their business profiles all over the web–whether it's on TripAdvisor, Yelp, Google, Facebook, etc.
Although you might have certain qualms about review sites, the fact of the matter is that your potential customers depend on them. If you can optimize your profile and engage with visitors, the rewards can be significant.
Q: Do business's TripAdvisor strategies vary, or are there key things that every business should do to be more successful on TripAdvisor?
Both. For example, TripAdvisor's great web presence and reputation among travelers makes it a powerful reseller. Now that it owns Viator, TripAdvisor allows businesses to sell tours straight through their review profiles. As people read your five-star reviews, you can remind them to book then and there through Viator. Of course, working with Viator forces you to fork over some of your profits, so that only makes sense with certain margins.
That said, there are some best practices that all businesses should be doing on TripAdvisor. I'll share seven of the most important techniques during our upcoming workshop.
Q: What trends have you been seeing across TripAdvisor?
Even with giants like Expedia and Priceline dominating large parts of online travel bookings (and with Google on their tails), TripAdvisor is still throwing its hat in the ring. It's investing resources at becoming a one-stop shop for planning, comparing and booking your entire travel experience.
Here is just a taste from TripAdvisor's latest ad campaign:
https://youtube.com/watch?v=cGFimiB4bVQ
TripAdvisor's historical claim to fame has rested on hotels though, as the ad above demonstrates. It'll be interesting to see how and when TripAdvisor starts to fold its tours and activities inventory into official advertising efforts.
Q: What's the one thing that businesses with good TripAdvisor rankings could be doing better?
Tour and activity operators should absolutely be responding to all of their reviews. Just to offer some perspective, Figures released by TripAdvisor show that hotels where managers responded to all reviews had a 24% higher booking rates compared to those that were not responding to reviews.
Yes these figures pertain to hotels, but the lesson here is that your voice matters, and it can have a HUGE impact on your business!
Q: What's your advice to someone that isn't where they want to be in terms of TripAdvisor ranking?
I am a big believer that most tour and activity businesses should focus on their foundations and customers first. The companies that have the most glowing recommendations are the ones who are consistently deliver incredible experiences to their guests.
Look through your negative reviews and try and isolate the miscommunications, unmet expectations and disappointments that caused the grievance in the first place. These insights will help you set better expectations for your guests, plus provide hints for where you can shore up your customers' experiences.
Q: How would you rank TripAdvisor's importance compared to other tour business marketing activities?
Claiming your business profile on as many review sites as possible is simply one of the most important online marketing tasks to be done. A great profile, full of high quality photographs, and accurate and up to date information is essential. Visitors should also know right away how to book one of your tours and how to get in touch if they would like more information.
Q: What makes a great TripAdvisor profile?
The best business profiles show pictures of warm staff, guests having a great time on your tour, and they showcase the personality of your team. It should be apparent that management is reading and responding to reviews, and that the company is genuinely interested in the experiences of its guests. Also inspire, educate and entertain the people who visit your profile. Show that you are human and invite them to come and experience something special.
Q: What's the most surprising thing you've learned about TripAdvisor strategies?
I've done a lot of research into how business owners and guides are actually using TripAdvisor and there is often as much to learn from what people are doing wrong, as what they are doing right.
I highly recommend reading through the two and three star reviews your own profile, but also for those of your competitors and partners. There is a lot to be learned by going through these reviews and listening to how things could have been improved.
Q: There are so many review sites these days, do you recommend collecting reviews everywhere?
I do. But I also understand how overwhelming and exhausting it can be to try and get reviews everywhere. That's why in our workshop I'll share a foolproof method for tripling your reviews, plus explore some of the best practices in the industry for growing your online presence. I'll also show you the 'fire-hose strategy' and how you can effectively accumulate reviews on multiple sites.
At the end of the day, it's never wise to assume that TripAdvisor will drive the most traffic for your business. There are plenty of tour companies with far more productive Yelp profiles, for example. It does take some effort to not only maintain different profiles, but also experiment so you can verify which is best for your business. However, because reviews are so important to your potential customers, it's effort well spent.
Q: What are the biggest differences between TripAdvisor and other review platforms like Yelp?
There are a couple. As mentioned, TripAdvisor is now actively booking accommodation and experiences directly on their website while Yelp continues to be a review and advertising platform for local businesses.
TripAdvisor is also the larger of the pair. As of 2016, Yelp.com has 135 million monthly visitors and 95 million reviews and TripAdvisor's latest reports show them reaching 350 million unique monthly visitors and 320 million reviews.
Q: Why should someone attend your workshop?
I believe we should always be striving to improve our tours and activities and how we handle our online reviews is a big part of that puzzle.
In the workshop I go through the 7-step process I use when coaching guides and tour businesses. These are really the building blocks to get a steady stream of 5-star reviews.
We'll cover the real reason most tour companies fail to meet their guests' expectations and I'll share industry secrets to wow'ing and delighting your guests. We'll also go through the TripAdvisor algorithm and three surprising techniques to climb the rankings. Plus I'll share a TON of real world examples on how best to respond to your reviews.
Q: Will there be an opportunity to ask questions at the end?
Absolutely! This is often my favourite part of online workshops as we'll get to explore some of your most pressing concerns and challenges.
Q: What if I can't make it live?
There are lots of reasons why people can't make it to a live workshop. For that reason, Be a Better Guide and Xola have partnered to ensure that everyone who signs up will have an opportunity to view a replay of the workshop!
Even if you can't make it live, you should definitely sign up to receive a recording of the event.
Register today!
There you have it folks! Join Xola University and Be a Better Guide as Kelsey Tonner tackles TripAdvisor in his live workshop on March 22nd. We hope to see you there!