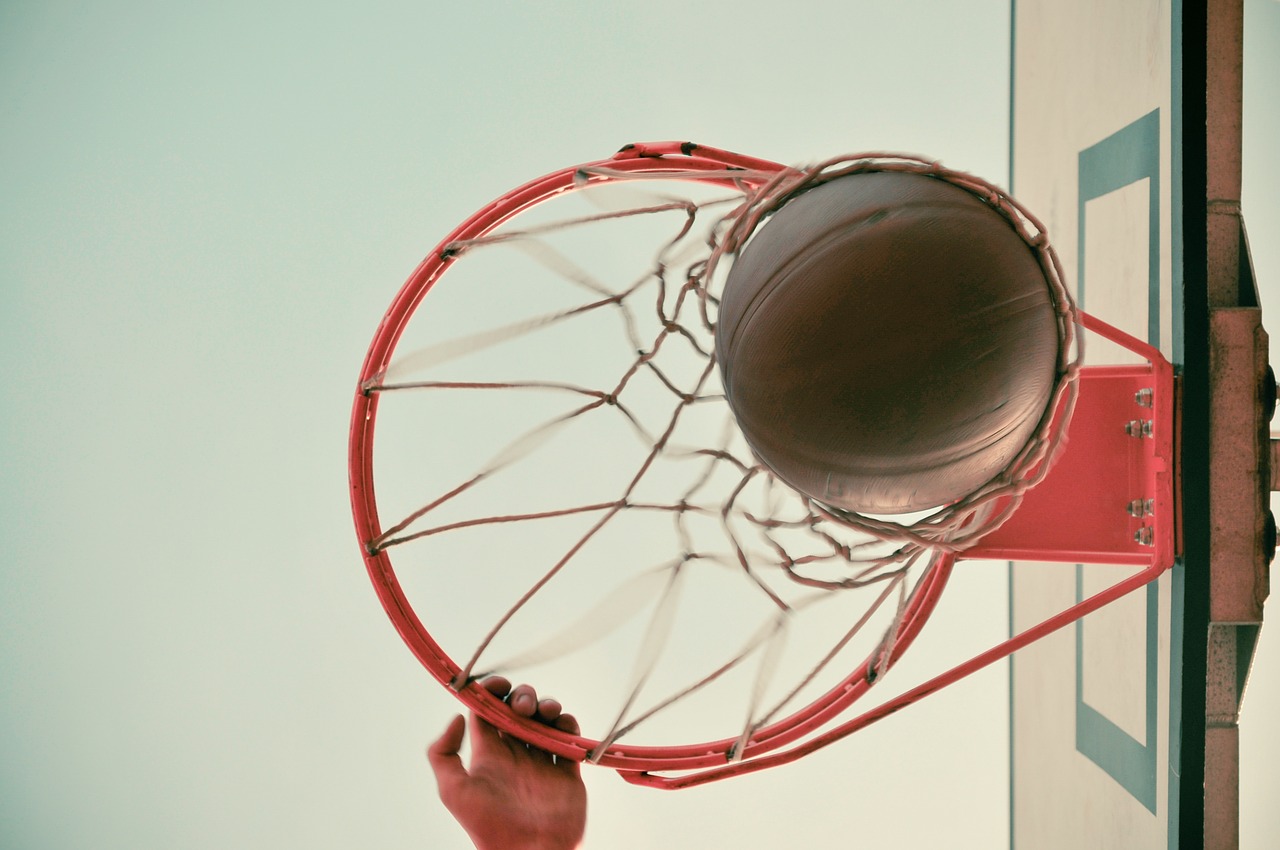 8 Zipline Marketing Stats About TripAdvisor
Most tour operators know that TripAdvisor can be a huge asset to their business. But do you know how your activity fares compared to others like it? Up to now, navigating review sites like TripAdvisor has been more of a guessing-game than a science. But at Xola University, our goal is to find that hard data so you can make informed decisions about your business.
This time, we're looking at zipline tours on TripAdvisor. As a whole, zip line tours fare quite well on the review site. Here are some of the signs that ziplines are crushing it on TripAdvisor: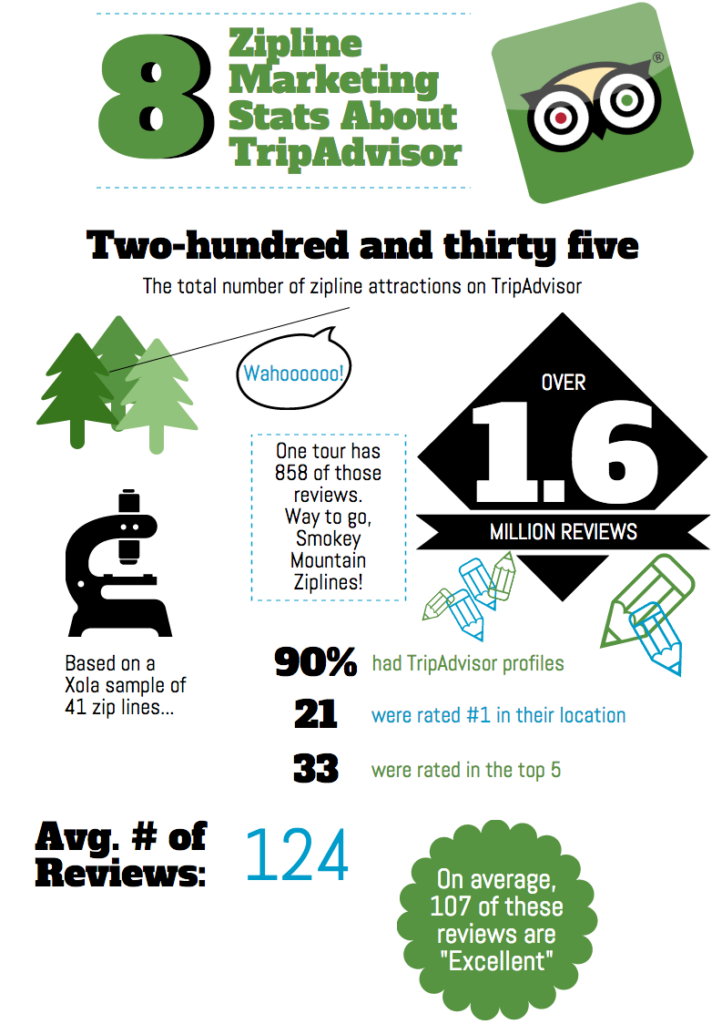 Ziplines and TripAdvisor Advantages
Ziplines have two things going for them that positively impacts their success on TripAdvisor:
Ziplines are high-volume: With more people coming through your doors, your zipline has more opportunities to request reviews. This helps zipline companies satisfy one part of the TripAdvisor ranking algorithm: quantity.
Ziplines foster relationships: Guides are a huge part of the ziplining experience. Because group sizes in ziplines can't be that large, guides and participants often get to know each other over the course of the activity. These human connections can inspire a significant number of reviews, as we'll see shortly.
Case Study: Skamania Lodge Zip Line
With those facts in mind, let's look more closely at the reviews from one zipline in our data sample:
Skamania Lodge Zip Line has 129 reviews on TripAdvisor, close to the average for our sample size. It also has the exact, same number of "Excellent" reviews as our sample average. As added context, the nearest metropolitan area, Portland, sits 45 miles away. Here's what their customers had to say about their experiences:
All but four of the 129 reviews mentioned the zipline's guides. 35 people's reviews only mentioned their guides.
40% of reviewers commented on Skamania's ability to make them feel safe
59 people said they would recommend this experience to someone else, or return again themselves!
How to Boost Your TripAdvisor Rating
Ziplines and TripAdvisor go together like peanut butter and jelly, if you know how to leverage your tour's unique advantages. First things first, if you're a zipline company that's not yet on TripAdvisor, there's no time like the present. Other zipline companies are crushing it out there, it's time for you to join the club.
If you've taken care of that already, the next step is to send your customers follow-up emails after their tour. Thank them for coming and send them a direct link to your TripAdvisor account so they can easily leave a review. This is something that you could easily automate if you have tour booking software.
You could also make "party favors" of sort to hand out after your activity. Think: bookmarks, business cards–something small that they can take away from your tour and remember you by once they arrive back at home.
Lastly, use your website to easily draw added attention to your TripAdvisor profile. Surveys show that the presence of user reviews lifted conversions by 56%, boosted traffic by 77%, and increase the average value of the purchase by 44%.
TripAdvisor makes it easy for your zipline to leverage its excellent ratings. You could add a widget that displays customer comments or your tour's rating, or you can even solicit more reviews straight from your website. Manage it all with just a few clicks in TripAdvisor's Widget Center.
For even more tips on how to rise to the top of TripAdvisor, check out this Xola University article.
Feel free to share your TripAdvisor tips by posting on our Facebook or Twitter pages!
Tweet
//
!function(d,s,id){var js,fjs=d.getElementsByTagName(s)[0],p=/^http:/.test(d.location)?'http':'https';if(!d.getElementById(id)){js=d.createElement(s);js.id=id;js.src=p+'://platform.twitter.com/widgets.js';fjs.parentNode.insertBefore(js,fjs);}}(document, 'script', 'twitter-wjs');
//