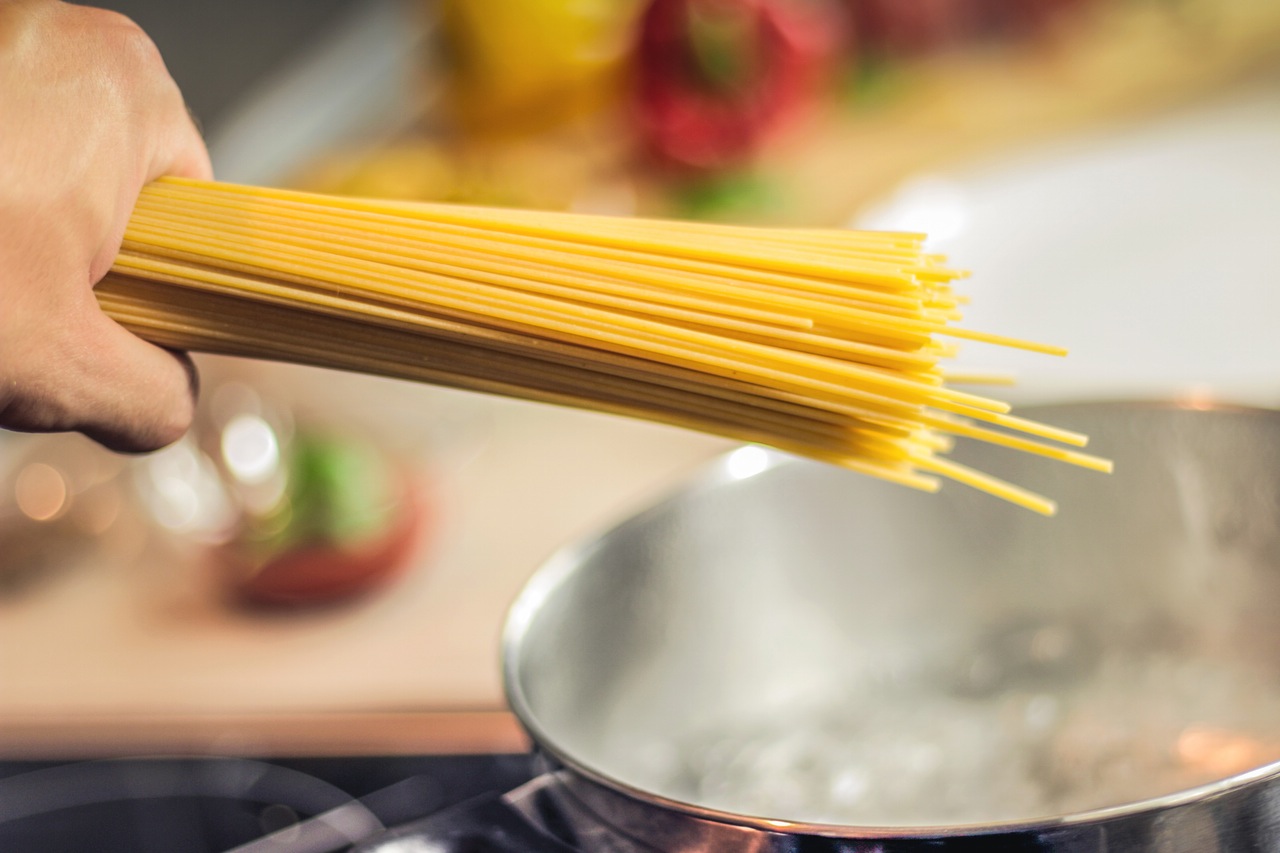 Dinner is served
Every day, the Xola team helps people change lives through activities and experiences. When you're surrounded by people like that, it's easy to become inspired to serve. So last week, we found a way to give back with the help of the Ronald McDonald House at the UCSF Benioff Children's Hospital.
Volunteers come each week to prepare meals for the families staying in one of the house's eleven rooms. The Ronald McDonald House supports families in need whose children are receiving treatment at the hospital. It's a haven for loved ones to recuperate before quickly returning to their child's bedside.
And parents aren't the only ones that love staying there. I met a little girl who was having a blast playing air hockey in the game room before dinner with a Ronald McDonald staff member.
In tough times though, food is one thing that can always bring people together. That's where the volunteers come in.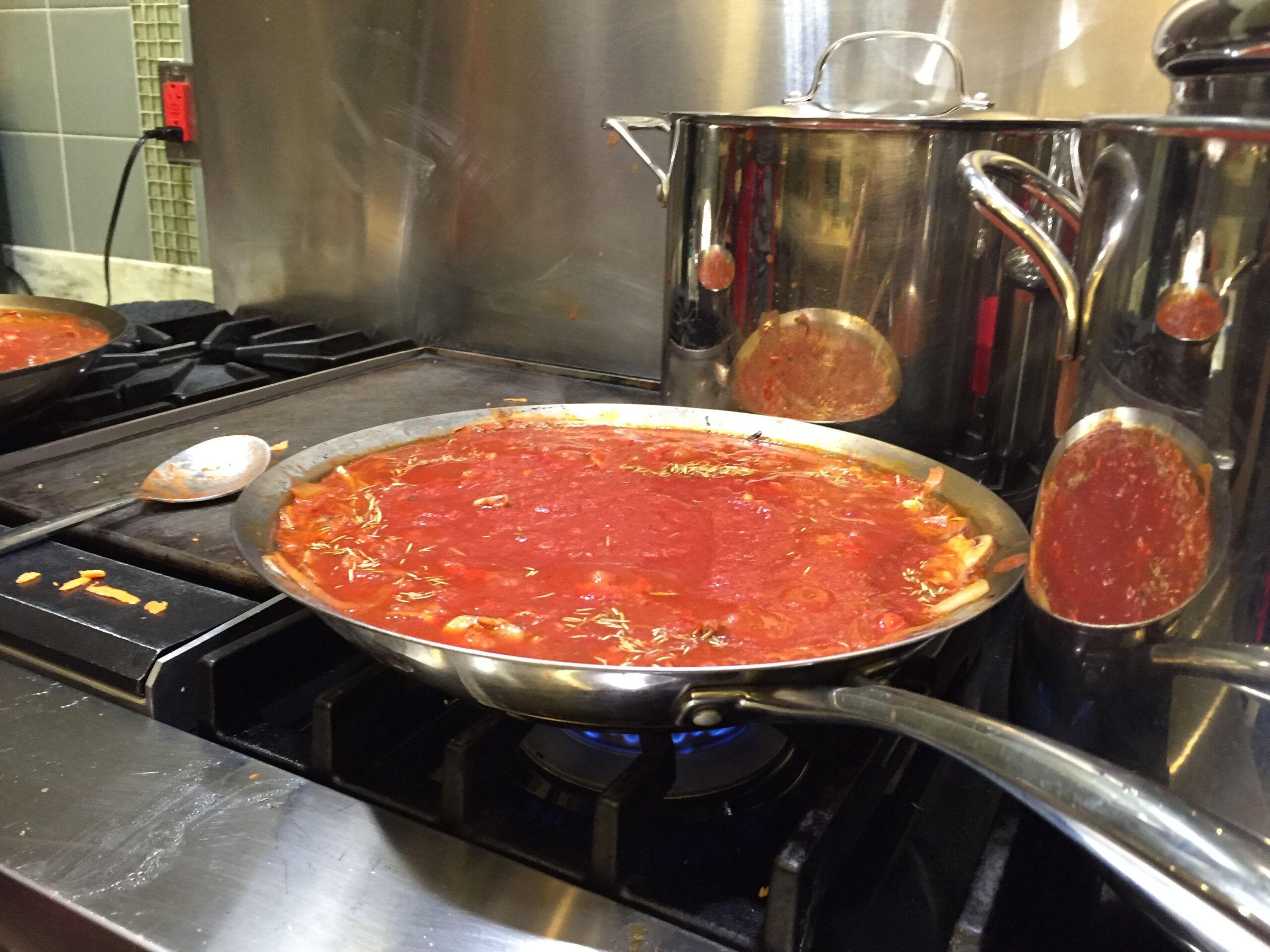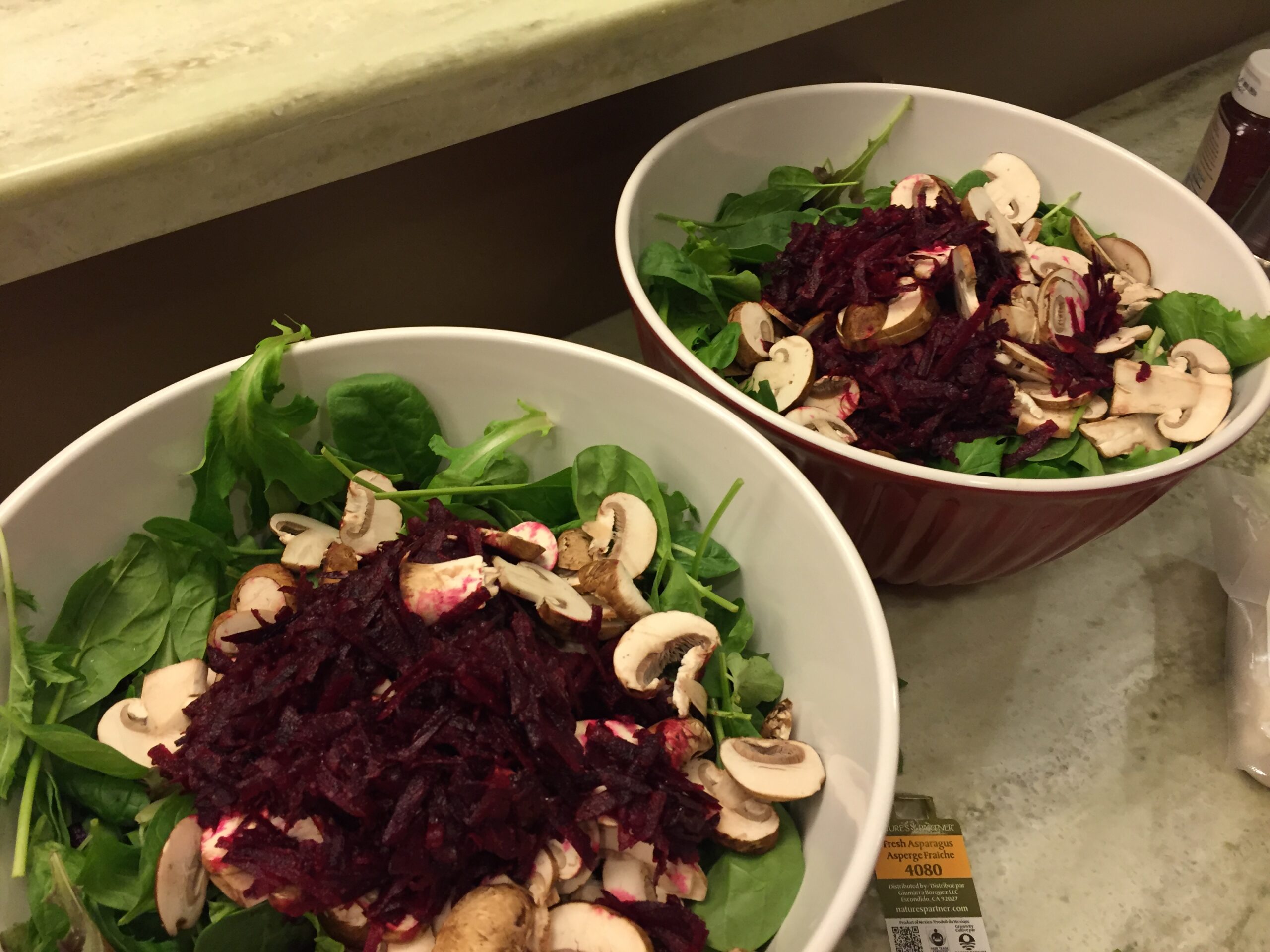 Mary, our customer success star took the lead on organizing the event–she even bought all the groceries herself! Then, after work on Thursday, we all headed to the Ronald McDonald House and were promptly introduced to our new friends: stylish hairnets and vigorous hand-washing. Before long, Mary and her sous chef Kelsey (another CS star…is anyone else sensing a trend here?), paced the kitchen, commanding their trusty troops.
Julia, I need these carrots peeled and grated…Johnny, shred the beets…Erin and Luke, prep the garlic bread…Michelle, get these apples sliced…Alexis, I'm putting you on the mushrooms…
We chopped and cut and washed and worked together, all while singing along to some old Top 40 hits. About two dozen terrible food puns later, dinner was ready. While preparing all the food was a blast, we had come for a different reason. The real reward of the night came as families began filling the dining room.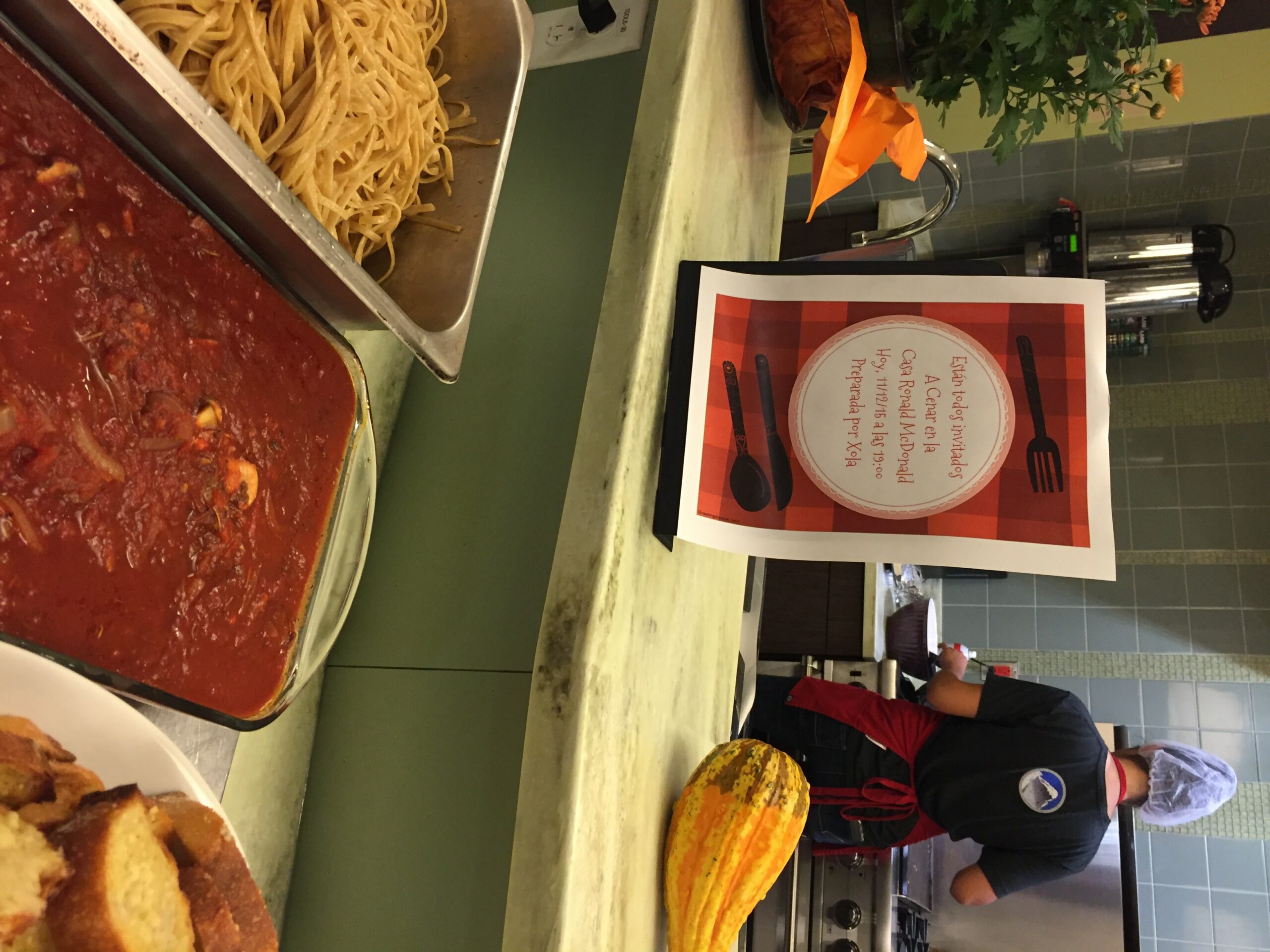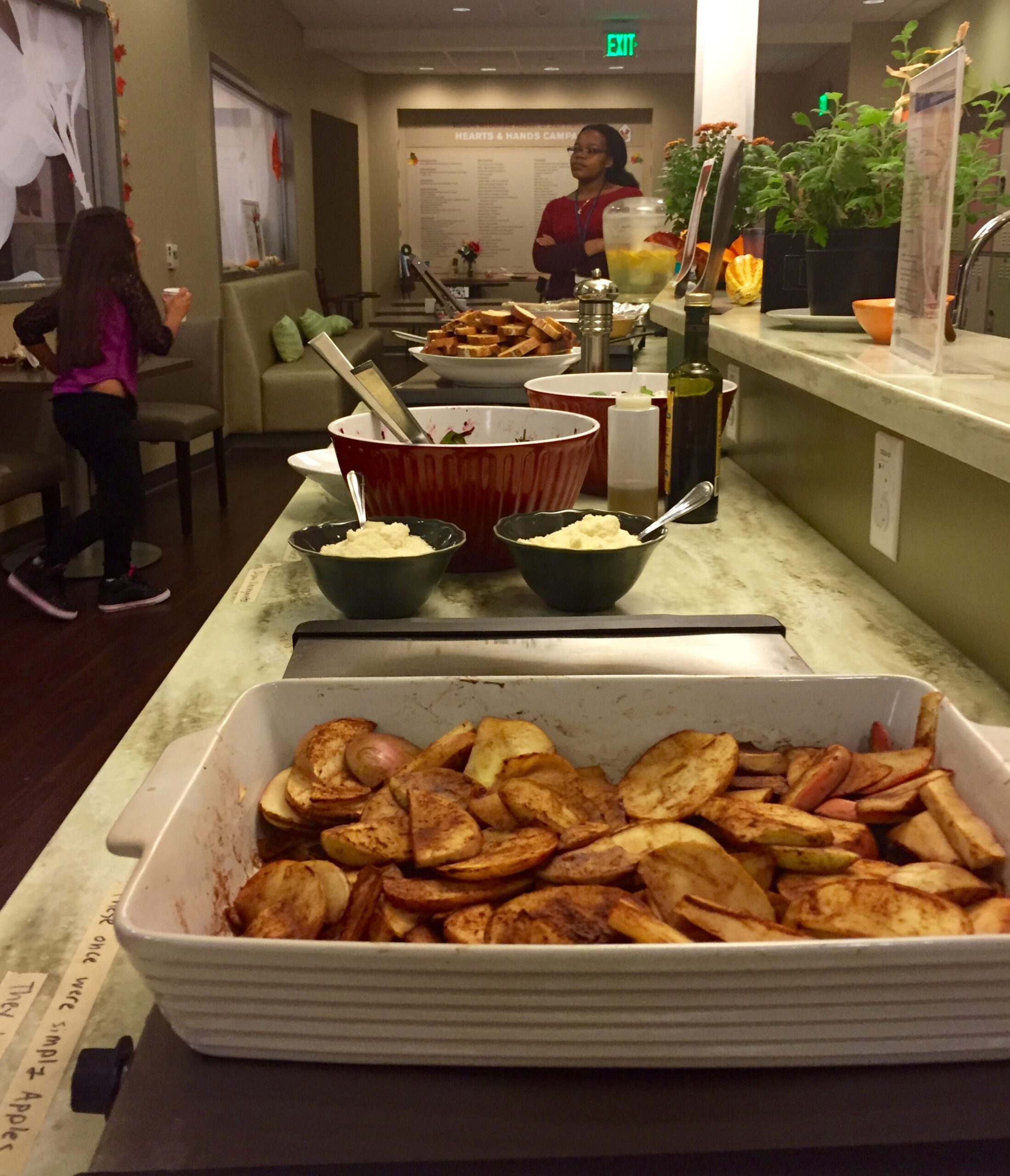 I can't imagine what they must have been going through in that moment. A child in the hospital must be one of the scariest things that could happen to a parent. In spite of their own hardships, however, each person took a plate and raised their eyes to thank us for a delicious meal. That kind of unwavering gratitude, when it would be so easy to wallow in pity and sorrow, is disarming; inspirational.
It's like my dad always said, "How someone responds to success doesn't tell you nearly as much as how he responds to setback."
If as a company, Xola could always face adversity with the same grace we saw in the families that night, I think we'll be just fine. So far, we're on the right path.
Thank you to the Ronald McDonald House for hosting us and to the families for letting us share a warm meal with you. We hope to be back soon!