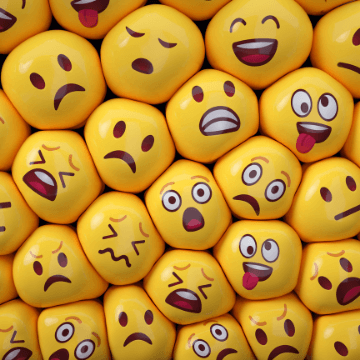 There are few things guests dislike more than waiting in line — and an inefficient digital experience is one of them.
Much of the guest service experience happens online before visitors step foot in your venue. This happens in the form of online bookings, follow-up emails, itinerary planning, and so on.
Guests welcome these pre-visit interactions, as well as technology like QR codes and 24-hour chatbots that offer them a frictionless experience.
In this post, we'll share eight strategies to implement at your own attraction so that you can improve your guest service experience.
2. Establishing information kiosks
1. QR code scanning
QR codes are digital barcodes commonly used for virtual tickets, restaurant menus, and hotel brochures. Guests can access these features by scanning the code with their smartphones.
For example, a water park sends tickets in the form of a QR code via email. Guests wouldn't need to print the tickets or even open the email if they take a screenshot of the QR code. They would simply scan this code at the entrance. All in all, a seamless operation.
Attractions can also use QR codes to make the guest visit more interactive. The Cleveland Museum of Art, for instance, does this by taking visitors on a QR audio tour. When guests spot a QR code inside, they can scan it to learn more about the exhibit.
2. Establishing information kiosks
Information kiosks are common in malls and airports, but they can also be a great addition to your attraction.
A digital kiosk can be used to provide guests with self-serve booking and check-ins, digital waivers, up-to-date guest information, relevant advertising, and interactive maps. Kiosks are easy to spot and can help guests get the information they need without needing to look for a staff member.
Kiosks can also give guests the option to choose their desired language, therefore eliminating any communication barriers.
The city of Blowing Rock, North Carolina uses digital kiosks to provide relevant information to its visitors as they walk by busy intersections. The kiosks highlight the different attractions, restaurants, and activities available for tourists to explore nearby.
3. On-site signage
Even if guests are using digital maps to get around your attraction, they still appreciate good on-site signage.
Efficient on-site signage helps promote good customer flow inside your venue. It reduces the number of lost, frustrated customers and therefore frees your staff to focus on assisting customers with other needs.
Signage can also helps promote your attraction's brand: Your on-site signs should match your company colors so that guests start building that visual connection.
4. Queue management
Virtual queuing helps alleviate guests' No. 1 paint point: waiting in line.
It's an innovative solution that allows guests to check into a virtual line so that they don't physically have to stand in one. Guests typically enter a queue through a kiosk or mobile app, and will then receive mobile notifications about their spot in line.
Virtual queues work so well that they're starring across several Disney theme parks.
They allow guests to roam about the parks until their time is up. This not only helps with crowd control but also gives guests more time to enjoy the park itself — like dining at restaurants or shopping in gift stores.

5. Multiple guest touchpoints
Do you get in touch with your guests before their visit?
Attractions that have multiple guest touchpoints are likely contacting them before, during, and after their visit. They're providing guests with relevant information that can help them plan their experience beforehand, as well as reaching out the day off to accommodate last-minute requests.
They're also following up with review requests, which can generate valuable customer feedback.
Airbnb does a fine job reaching out to guests several times before their stay. After a booking is made, the accommodation company will send a series of emails with travel recommendations for your destination.
As seen in the photo above, Airbnb will also send reminder emails close to the date of the stay.
This keeps the company top of mind during the trip. Guests begin to perceive the brand as a helpful resource for their travels, rather than just a website to find a place to stay.
6. Automated booking flows
Every attraction, no matter how big or small should be using online booking software, like Xola, that automates customer ticketing.
Your online booking software should automatically update ticket availability and manage customer flow so that you never have to deal with an overbooked activity or go over captivity at your venue.
Xola's booking software has helped streamline online bookings for several attractions, including Denver Adventures, an outdoor adventure operator in Colorado. Before working with Xola, the company was only receiving 5% of its bookings online. Guests typically called in to make reservations but the process was complicated and slow via phone.
Yet within two months of launching a new and improved online checkout, its website bookings skyrocketed from to 37%.
7. Leverage chatbots
A chatbot is a software program that simulates human conversation and can provide 24-hour assistance to your guests.
Rather than having to reach a staff member or wait for hours of operation, guests can quickly ping a chatbot with their questions.
This reassures guests that your company is always available to offer them assistance. And a chatbot can provide them with quick solutions without the need for human interaction.
Skyscanner, Expedia, and Booking.com all leverage this technology to provide their customers with relevant travel recommendations and process bookings.
However, you can take this a step further and leverage this tech to grow your business
8. Customer experience app
A customer experience app can give your guests control over their visit. These apps can alleviate friction areas like waiting in line for tickets, queuing for rides, ordering a restaurant meal, and building an itinerary.
Further, it can make their experience more enjoyable by personalizing every aspect of the visit.
Mobile apps can be connected to location sensors around a park or museum so that when a guest is near a particular ride or exhibit, they'll be pinged with relevant information. This can also be used to send guests special offers and deals for restaurants and gift shops around them.
Legoland has an app that lets guests purchase tickets in advance, find out ride times, receive special offers, and have access to other implant information like rider height requirements and park hours. There's also an interactive map so that guests can find out what rides, shops, and restaurants are nearby.
***
Each of these eight strategies can be used to offer your guests a more frictionless experience.
Many attractions use a combination of these digital solutions to not only streamline their guest experience but exceed their expectations.
The question is: Which tool stands to benefit your attraction the most?