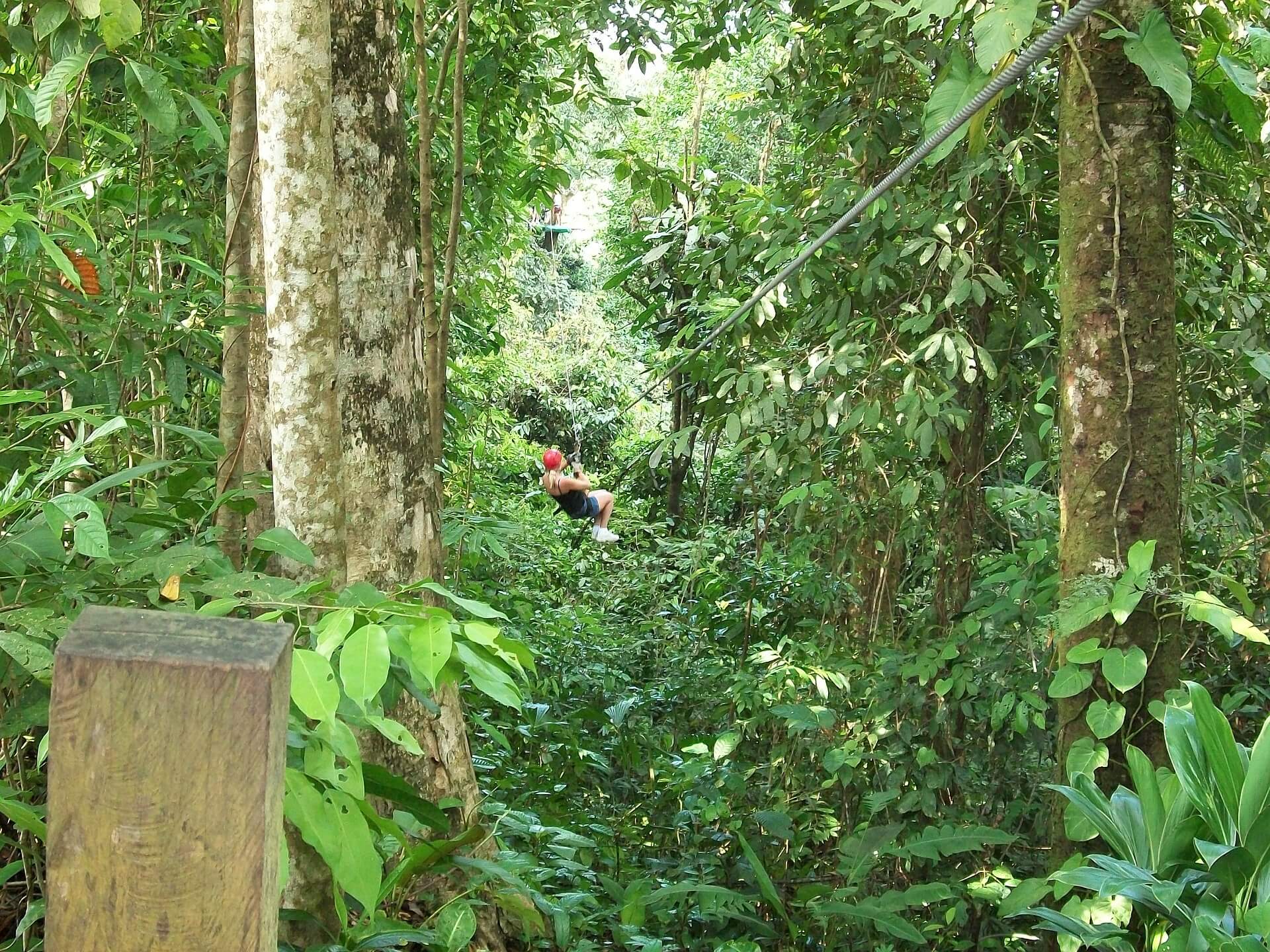 Fotaflo is our latest integration to the Xola App Store, bringing the marketing power of user generated photos to building your brand and driving sales growth. Fotaflo makes the process for uploading, collecting and sharing user-generated content (UGC) and videos easier for businesses.

In this post, we're going to take a closer look at Fotaflo – and how you can use it to grow your business (and get more sales).
What's Fotaflo?
Fotaflo is an app designed to make it easy to capture, upload, and share guests' photos.

There are two ways to use Fotaflo.

You can sell photos on-site or online for extra revenue.
Or, you can distribute photos for free to maximize marketing reach and grow your business.
While it sounds counterintuitive, providing photos and videos for free can be the most effective marketing you do all year.

Let's take an example.

Say, Sarah is turning 25 and invites 7 of her closest friends on a fun zipline adventure tour. All 8 of them have a fun afternoon. At the end of the experience, they each receive a personalized digital photo album from your company with photos and videos of them ziplining through the mountains. Let's say she shares these photos on Instagram, and tags everyone who was there. Shortly thereafter, she starts getting likes and comments from many of her followers who weren't there. The comments read like, "Wish I could have been there," "Where did you guys go to do this," or "Will you organize another outing?" This one Instagram photo got a bunch of people talking about this experience.

This doesn't just apply to giving free photos to Instagram influencers. With social media, anyone can share their experiences, and wind up influencing dozens of people to book a tour. That's the power of user-generated content.

Market to Gen Z and Millennial buyers
According to Eventbrite, 69% of Millennials (i.e. anyone born between 1980 -1995) prefer to purchase experiences over things. That number is even higher for Gen Zers, who were born after 1995.

The most cost-effective way to reach these audiences is through social media – especially Instagram and other up-and-coming platforms like TikTok.
In fact, a quick search on TikTok shows that the #zipline hashtag has more than 66 million views including this adorable user-generated video.
For example, if you run a zipline and challenge course company, you have two major advantages over other businesses:

You sell experiences.
It is extremely visual and fun to share.
If a guest had a great time, and they got free, high-quality photos, there's a strong probability that they will wind up on Instagram. All of their followers will see it, and many will want to take the same tour.

Pro Tip: Create a branded Instagram hashtag. Then, when you share the photos with guests, include a CTA like: "Share your photos on Instagram with your hashtag." You can take this a step further by having a photo station with frames that includes your hashtag and company name.
Leverage network effects
When you encourage guests to share their experiences on social media, you are also tapping into their network.

For example, if you see a photo of your friend having a great time ziplining across a canyon, you are probably going to like the photo. You may even leave a comment, bring it up the next time you see each other in person or look up the zipline tour's website. And, the next time you find yourself nearby and looking for something fun to do, you are going to think about this zipline tour that your friend did.

When you have dozens of guests sharing their photos each day, network effects take over. You'll see a rise in referral bookings.

Use UGC in social media posts and customer reviews to drive FOMO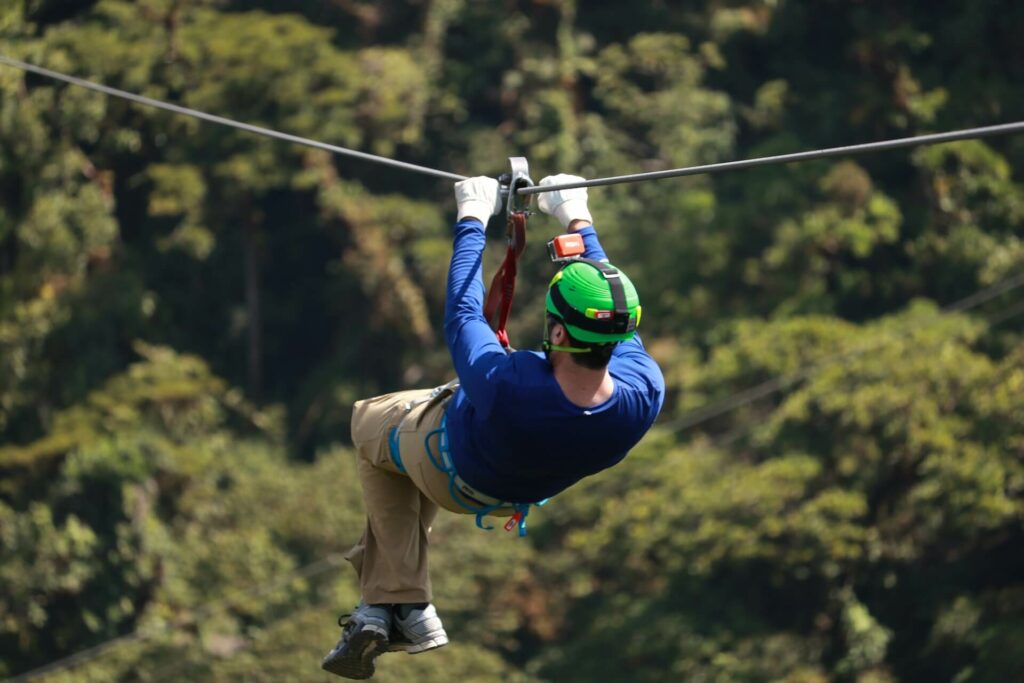 Did you know that 84% of Millennials have bought something after seeing UGC photos or videos? And, companies that incorporate UGC into their marketing strategy see an 18% increase in revenue.

This makes sense. People trust content and reviews from their friends more than brands. So it all makes sense that if you get customers to include photos and videos in the reviews, they leave for your tours and experiences, this will make the review more compelling.
How does Fotaflo work?
You can use the Fotaflo Android and iOS apps to capture and upload photos and videos, or upload your own photos from any camera.


Email or text customers their personalized album. You can add in a custom message along with a call-to-action (CTA) encouraging them to share it with their friends on Facebook, Instagram, Twitter, or even TikTok.


Then, customers view and share their photos from your custom, branded website.


When customers share their photos on social media, anyone who clicks on their links will go back to your branded landing page, which has a clear CTA to book a tour or experience.
Pro Tip: This means you'll be able to easily track which of your customers have referred their friends. For example, if you noticed that John went on a zipline tour last month, and now 12 of John's friends have all booked the same tour, you may want to record a personalized thank you video to John along with a small gift.

Finally, Fotaflo will automatically remarket to your guests through text and email at set times you choose. For example, you can choose to send a remarketing email and text message to guests on the anniversary of their previous visit. So, a guest will see a reminder message along with a photo (or video) memory from their tour or experience.
To get started, log into your Xola dashboard, go to the App Store, and install FotaFlo (takes less than a minute).

Fotaflo is one of more than 40 apps in the Xola App Store, alongside Reserve with Google, TripAdvisor/Viator, Expedia, and many more.


Not a Xola Customer? Request a free demo here.