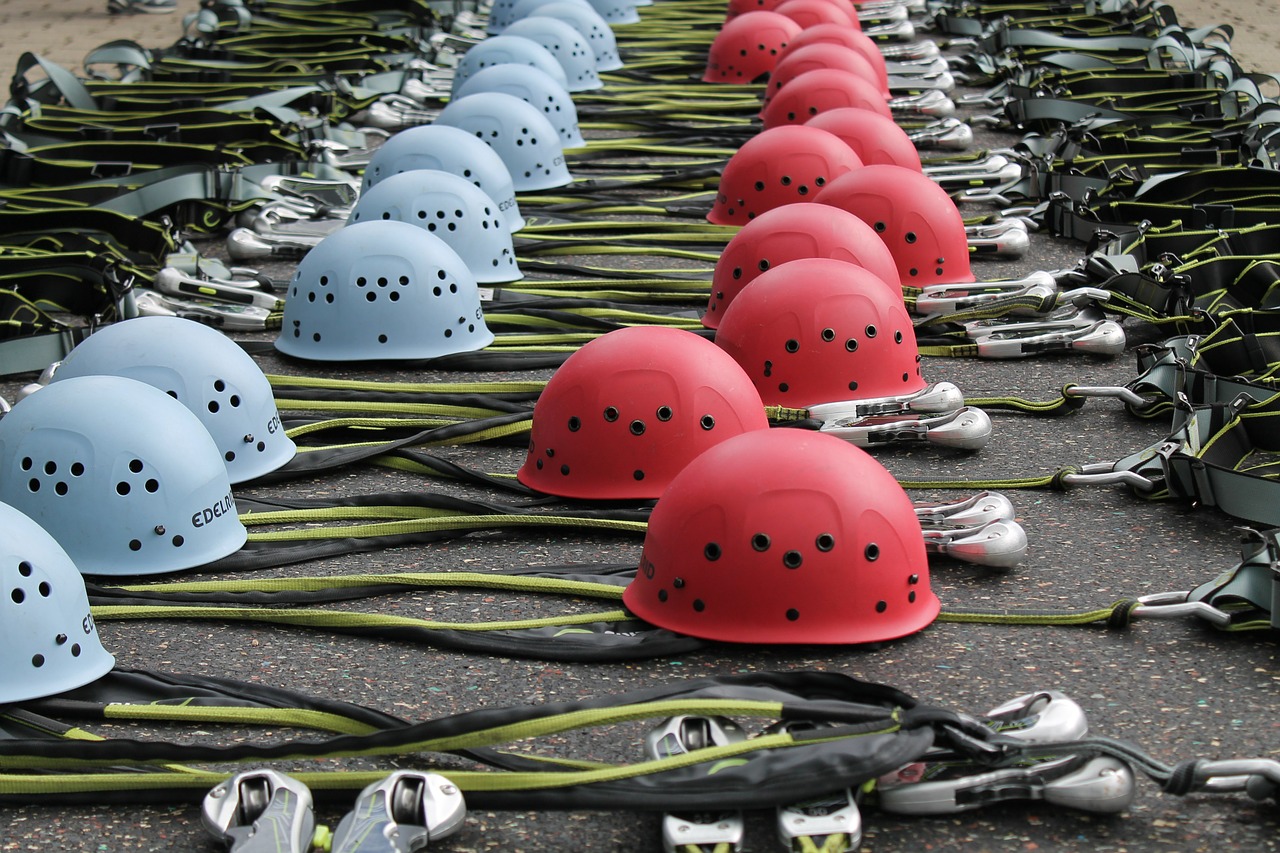 The "A" Word
Over the last several years, the zip line industry has skyrocketed. With this surge, many have developed a critical eye toward safety. Whenever I ask zip line operators about their business concerns, they all say the same thing: "Safety is our #1 priority."
Zip line accidents are few and far between, but unfortunately, they can be quite serious if they do occur. When zip line accidents do happen, they can threaten the public's perception of your tour. We've gathered original research to help you, zip line operators, communicate safety issues more effectively with your customers.
Real Data on Zip Line Accidents in the Media
It's difficult for zip line participants to contextualize accident rates. Few states regulate the activity, and comprehensive data sets can be hard to come by. Because there isn't significant data on zip line accidents, articles significantly shape the way people perceive the industry.
We analyzed Google News search results based on the phrase: "zip line accidents." Here's what the data show: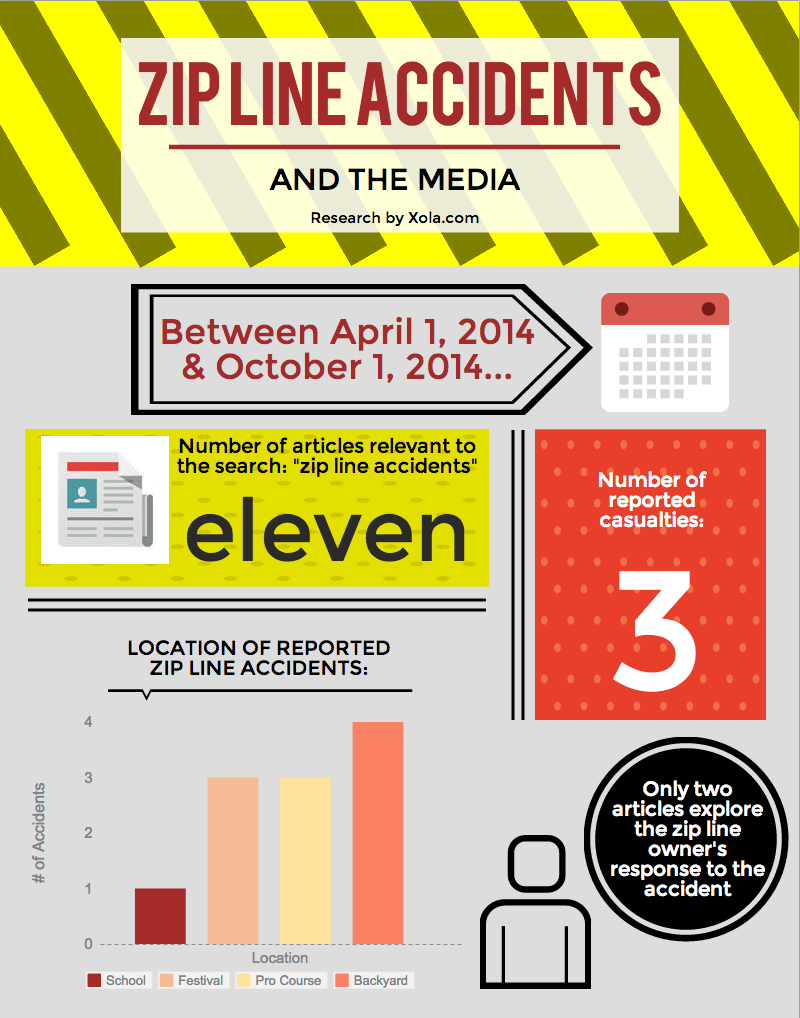 Explaining the Data: Public Relations Tips

Now we'll break down this information in two: data points and communication tips. Data points are the quantitative figures that Xola has collected. Communication tips help you translate these statistics to patrons.
Data point: In six months, Google News turned up eleven accidents, three of which resulted in casualties.
Tip: Emphasize to your patrons that accidents are very rare, but can be serious. That's why riders must always be aware of their surroundings and actively participate in the experience. 
---
Data point 1: Based on our in-house research, the majority of zip line accidents reported in today's media involve backyard structures. Taken together, accidents on backyard or mobile zip lines (that you might find at a festival) represent close to two-thirds of the sample size.
Data point 2: Although the zip line community recognizes professional courses, mobile courses, and backyard courses all as separate entities, the article headlines tend to blur these distinctions. One headline for a backyard zip line incident says, "Community Mourns Boy Killed In Zip Line Accident." Without reading the article, you wouldn't know that this episode took place in a backyard. Mobile zip line accidents from the sample are also referred to generally as "zip line" accidents.
Tip: These two data points communicate one thing: even if accidents happen on a different type of zip line, they affect the industry at-large. If you're a professional zip line course, do not rest on your laurels simply because more reported accidents occur in backyards. Your customers may not know the difference.
Consider this point from Kevin Mullins, the course supervisor at Louisville Mega Cavern. When customers bring up accidents on other courses, he points out what safety measures will prevent the same mistakes from happening at Louisville Mega Cavern. "We explain what went wrong on other courses and what we do to guard against that mistake," he says, "that helps a lot." Don't forget Lori Pingle's expert advice either, however: "It's bad business to talk poorly about other tours." All in all, inspire confidence by turning accidents into teaching moments. Prove to your patrons that you have the necessary safeguards to avoid future incidents.
---
 Data point: Only two of the eleven articles describe a zip line company's response to the accident.
Tip: Our sample articles make zip line companies look as if they are not taking decisive action in the event of an accident. If an accident does happen on your property, you need to show how you're learning from the experience and trying to prevent any future incidents.
---
The Takeaway
There are many ways you can mitigate risks on your course, including adequate guide training, customer briefings, and routine equipment checks. These tips will help you to better communicate these safety investments in ways that the media might not.