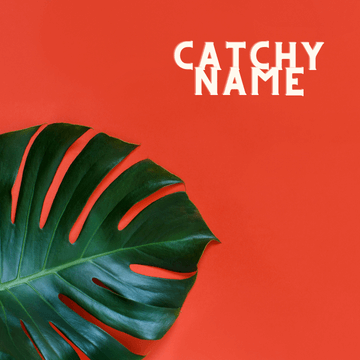 There are a million and one things to check off when you're just starting your tour business.
Coming up with tour names is one of them.
This action item may seem like a piece of cake until you realize how important a tour name can be.
Your tour titles can help make your company visible on Google and attract the right audience. If you have found yourself struggling to come up with a tour name that conveys the right message and stands out to your customers, you're not alone.
The truth is that there's no magic formula. Yet there are a few strategies that can help you create catchy tour titles that delight your guests. In this post, you'll learn how to choose the right tour name for your new tours.
Should I name my tour(s) the same as my company?
6 strategies for coming up with catchy tour names
How do you name a tour?
The main purpose behind a tour name is to tell your customers what kind of experience you can offer them. The challenge is to find the right words that can reflect that.
There are many ways to approach this. You can create a name based on the location of the tour or the kind of tour. You can try to make it rhyme or go for a play-on-words that fits the activity.
As your brainstorming ideas, consider the following questions:
Where does the tour take place?
What kind of tour are you offering?
What's the main activity on this tour?
What makes this tour unique?
Who is this tour for?
What keywords do you want to rank for on Google?
What's the competition like for my tour?
Next, you can make a list of the highlights of your tour. For example, if you're a helicopter tour company in New York City, consider the most exciting moments of your flight.
Flying over the Empire State Building might be one of them. In this case, you can try to incorporate that highlight into your tour title. It may look something like "NYC Empire State Building Helicopter Tour."
Before you settle on a name, it's a good idea to check on your competition:
How many other companies are offering helicopter tours in NYC?
Are they all named the same way? If so, your tour company can easily get lost in the mix.
This is when you'll need to get creative and find a name that stands out. A name that simply describes the location and activity may not be enough. When that's the case, refer to one of the many helpful tips for coming up with catchy tour names below.
Should I name my tour(s) the same as my company?
Tour operators that focus on one specific tour type in one location will likely include both in their business names. For example, a boat tour in Portland, Maine, may very well be named "Portland, Maine Boat Tours."
In this case, if the boat tour operator only offers one tour, it may be very similar to the name of the company.
Most of the time, though, your tour names will be different from your business name. Your tour names should be catchy enough to grab your customers' attention — and clear enough to convey the right message.
Let's say you're a sightseeing tour provider, and you offer several different types of tours. Your company is called "Chicago Sightseeing Tours." You have walking tours, bike tours, and boat tours.
You want people to understand the difference between each of your sightseeing tours. In this case, you wouldn't name your tours the same name as your company. You'll name each tour based on the unique activity and highlights in each.
6 strategies for coming up with catchy tour names
What makes a "catchy" tour name? The objective is to make your customers stop scrolling and click on your tour listing. You want to catch their attention and reel them in with your creative use of words. We know this is easier said than done, which is why we've compiled these six strategies to help you.
1. Hint at the nature of the experience
A tour name should correctly represent the experience that's taking place. A snorkeling tour, for instance, should convey that the experience happens in the water. Here are two examples:
Avery's Underwater Adventure in Maui
Full-Day Snorkel and Sunset Tour in Maui
From a search engine perspective, it's a good idea to include the activity in your tour name. This will make it easier for your website to rank for those keywords on Google. However, research your competition before doing so. There could be many similarly-named tours in your area.
2. Deliver a clear message
If you run a challenging hiking tour, perhaps the name "A Stroll Through The Woods" isn't the most accurate — or appealing — name.
Let's say you're a hiking guide in Colorado. You likely have several different tours available for different regions and mountains. Your tour name should reflect the type of hike you offer as well as its location. Here are two examples:
Pikes Peak Hiking Guide
Colorado Hiking Tour: Pikes Peak Summit
Both of these tour names suggest that this tour is a mountain hike. They also indicate which mountain in Colorado: Pikes Peak.
Keep in mind that you don't have to convey the full message in your tour title. The duration of the hike, a list of things to bring, and meet-up time, for example, will be in your tour description. As for the title, the goal is to deliver the main message in the shortest amount of words possible.
3. Keep it SEO-friendly

Google ranks your website based on keywords present in your content. Keywords are words or phrases that describe your tours.
When someone searches for "walking tours in Paris," the company "Free Tours by Foot" appears in the first 10 search results. Ranking on the first page of Google highly increases the chances that users will click on your link.
These customers are specifically searching for the experience you're offering, and many of them are ready to hit "book." This is why Search Engine Optimization (SEO) is so effective at driving direct bookings.
Consider the keywords you want your company to rank for when you're naming your tours. This almost always includes your location. That way, you attract travelers looking for tours in your city or state. Next, think about what a guest might search for when interested in participating in the tours you're offering.
Use these keywords to create a catchy title for your tours.
4. Make it rhyme
An easy way to make your tour name sound catchy is through rhyming. A tour name like Sky-High Zipline Tour rolls off the tongue. It also does a good job at catching adventurous travelers' attention who might want to know how high "sky-high" actually is.
5. Consider the location
Think about where you operate. Is it known for anything in particular? Many places have common phrases that reference the unique cultural values or character of a city. New York, for example, has the "I love NYC" tagline. A helicopter tour company may use that tagline for a tour that flies over the city's most iconic monuments: "I Love NYC Helicopter Tour."
6. Think about your audience
Earlier in this post, we asked you to think about your audience. Who are your tours for? Now think about how you can best appeal to these specific customers.
For example, a food tour company that's promoting itself to millennial travelers may use a catchy and cool term like "foodie."
Chicago Foodie Tour: Beyond the Deep Dish
Another example is using the term "like a local" to appeal to travelers looking for cultural experiences off the beaten tourist path.
Paris Culinary Tour: Shop, Cook, and Eat Like a Local
Paris Walking Tour: See Paris Like a Local
All three of these tour titles use language that appeals to a specific group of guests — which makes it that much easier to attract them.
***
Your tour names are a powerful aspect of your tour business. They can help you rank on Google, bring in the right customers, and set you apart from your competitors. With these strategies, you'll be prepared to create catchy tour names that'll increase your direct bookings.