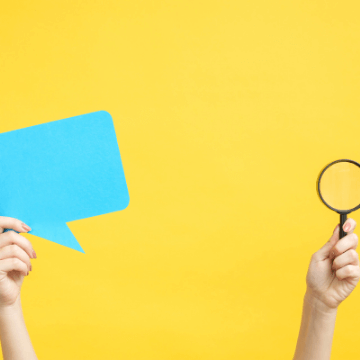 Without guest feedback, an attraction is left in the dark.
This is because customer feedback highlights in what aspects your company is or isn't meeting guest expectations. It's the post-visit reviews and customer satisfaction surveys that drive positive change in the guest experience and ultimately boost an attraction's revenue.
The best way to receive feedback on your customer experience is to ask your guests about it. That being said, surveys are commonly used to measure guest happiness before, during, and after their visit.
We know that your guests live busy lives, and many might overlook an email with a feedback survey.
Many businesses use incentives to garner more responses, but it's a decision that might deter accurate and valuable feedback. This is why we're dedicating this post to the pros and cons of customer survey giveaways.
Do customer survey incentives really work?
An incentive is something respondents are rewarded with for answering a survey. Businesses often use monetary awards like cash or nonmonetary gift like free T-shirts to encourage more customers to participate.
The likelihood of your guests responding to a survey increases by 30% when there's an incentive attached to it.
These rewards are used to not only reel in more replies but to also thank respondents for taking the time to fill out the survey.
Overall, research shows that people respond to surveys for three main reasons:
To be helpful
Because they enjoy the topic of the survey
For a reward
An incentive might seem like the easiest solution to getting more responses, but there are a few things to consider before you offer one.
A survey offering a $15 cash prize might attract the wrong kind of respondent, for instance. Anyone could hop onto the survey bandwagon, including those with no interest in providing your brand with honest feedback. It's unlikely that those results would be valuable to your company.
When to use survey rewards
Survey incentives can still be a good idea — when used in the right context. Let's take a look at a few different scenarios when survey rewards could benefit your attraction (and when they wouldn't).
To get to a group that's hard to reach: If you've identified a specific group of guests that are harder to reach than others, you may consider using incentives to hear from them.
To appeal to non-responders: If your response rate is too low, and you're looking for more feedback, you can offer an incentive to those who didn't respond the first time around.
For follow-up surveys: There are instances where you'll want to follow up with specific individuals for them to elaborate on their survey responses. An incentive could increase your chances of receiving a reply from that follow-up.
Surveys that are long and take time to answer: An incentive can be used as a way to thank guests for taking the time and effort to answer a complicated survey.
When to not use them
When reaching out to devoted fans: If your survey audience deeply cares about your brand, they won't need an incentive to share their feedback.
When sending multiple surveys to the same group of people: Avoid incentives if you plan to send multiple surveys to the same guests because they'll likely be expecting a new reward each time.
If you're looking for feedback from an unbiased sample: The type of reward you offer could attract the wrong kind of respondent. For example, you wouldn't want someone who hasn't ridden a particular ride in your theme park to answer a survey about it. Yet when you offer an incentive, you can attract responses from people interested in the reward instead of what you're surveying them about.
When sending customer satisfaction surveys: Guests might respond more favorably than usual because they're hoping to be rewarded at the end.
NPS surveys don't need them either: Net Promoter Score surveys are effortless. Respondents are asked to rate their experience from 1 to 10, which only takes a couple of minutes.
If you don't want your respondent pool to be limited: Let's say you offer a ticket discount to guests that fill out a post-visit survey. Guests that didn't enjoy their visit won't answer because they don't care to return a second time. This means you'll miss out on valuable feedback from the people that matter most.
10 customer survey incentive ideas
Should you offer a gift card or a branded hoodie? Here are 10 incentive ideas to consider for your next customer survey.
Monetary rewards and giveaways
Monetary incentives include cash, checks, money orders, gifts cards, and coupons. It shouldn't come as a surprise that these rewards increase survey responses the most. Before offering a monetary reward, consider your survey budget and how you plan to offer it.
A monetary giveaway: Every respondent will enter a giveaway for a chance to win a $25 Amazon gift card.
Coupon codes: Every guest will receive a 25% off coupon code for their next visit.
Money: Respondents will receive $10 for answering your survey. Studies show that small monetary values work just as well as larger ones.
A gift card to your attraction: Everyone will receive a $20 gift card that can be redeemed for meals, drinks, and souvenirs at your attraction.
A vacation sweepstake: Every guest who responds will have a chance to win a 3-night stay for two at a hotel your attraction has partnered with.
Indirect rewards and giveaways (i.e. non-monetary rewards)
Non-monetary incentives include gifts like a branded T-shirt and other souvenirs. These still offer something of value to your guests, and they're more budget-friendly than monetary gifts.
Branded swag: Everyone who answers your survey will receive a T-shirt from your attraction.
A surprise souvenir bag: Get guests excited to answer your survey by offering a surprise souvenir bag. The bag can have small gifts like a pen, notebook, and baseball cap.
Donation to a charity: Does your attraction align with any causes? Offer to make a donation in your guest's name to a charity of your choice.
Rewards points: If you have a loyalty program, you can offer rewards points in exchange for a survey response.
Exclusive first looks: Survey respondents will be the first to know about new rides and the first to be invited to special events.
***
We hope this post gives you a better understanding of the pros and cons of customer survey giveaways.
While offering incentives can boost your survey response rates, you should approach the decision cautiously. Biased feedback from a skewed audience won't bring your attraction the valuable insight needed to improve the guest experience.