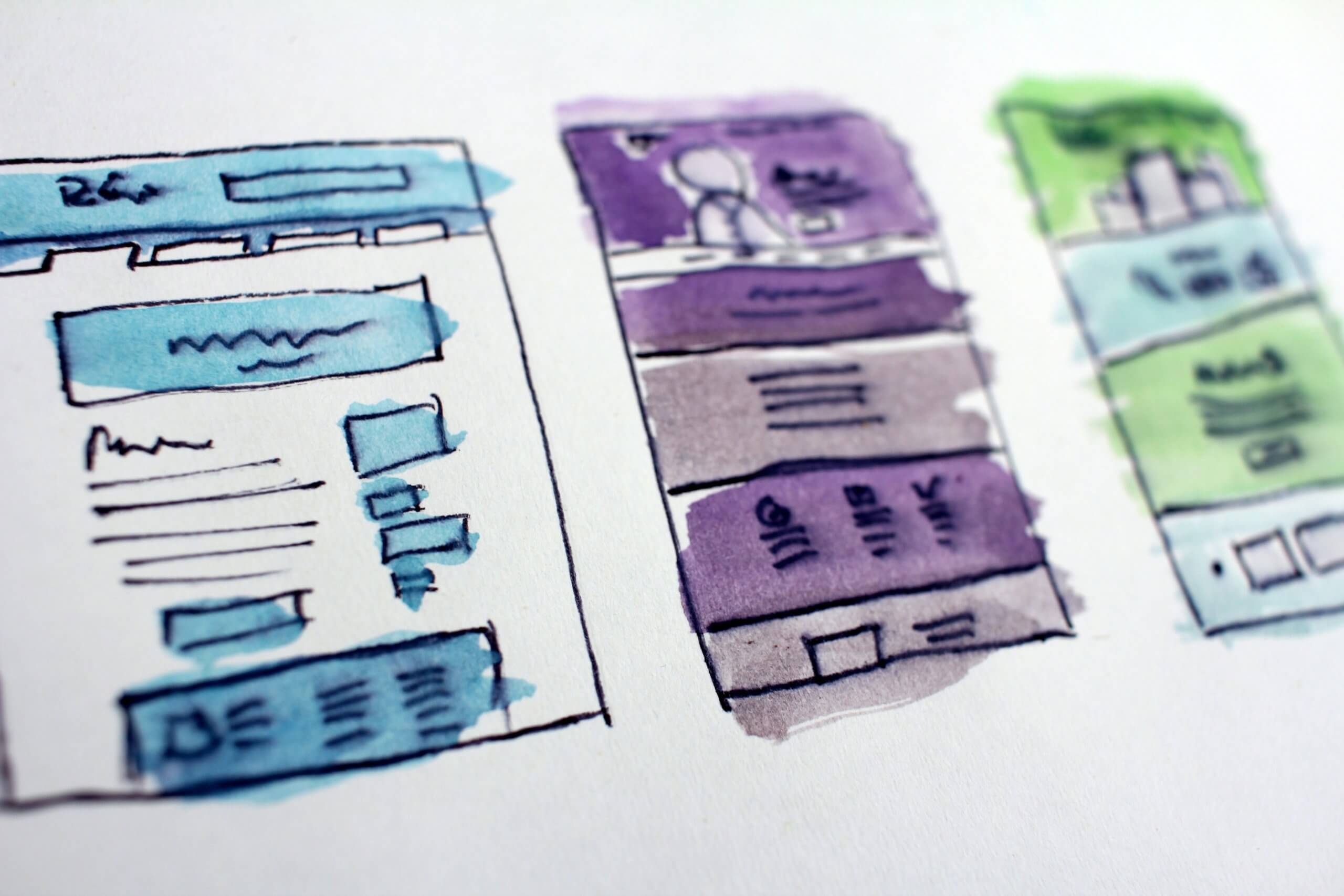 Are your website bookings stagnant? Perhaps it's time to revisit your tour pages.
Specifically, when's the last time you reviewed your website copy?
If you are like most tour operators, it has probably been awhile.
You might go through a lot of trial and error before you learn how to write a tour website that converts. To make things easier for you, we've put together this guide to help you create the best tour website possible.
Read on for top-level copywriting tips, prime travel site examples, and the secret behind crafting the perfect tour description.
What should a travel or tourism website include?
First, let's address the bones of your tour website. There are certain pages, features, and visuals that every successful travel and tourism website should have.
Your about, contact, and tour pages
About: Your about page should tell guests who you are, how long you've been in business, and why guests should book with you. It can include a personal story about why you started your tour business and the successes you've had along the way. Getaway, a collection of secluded cabins across the U.S., does a wonderful job describing its mission and why guests should "unplug" with them on its about page.
Contact: A designated "Contact Us" page makes it easy for guests to get in touch with you.
Tour or activity pages: These pages should include compelling descriptions, an exciting breakdown of the tour highlights, and a catchy call-to-action that persuades the reader to book. For example, REI Adventures highlights the coolest parts of its Alaska Hiking tour in quick but descriptive bullet points, like "hike to the massive Harding Icefield and marvel at its otherworldly beauty."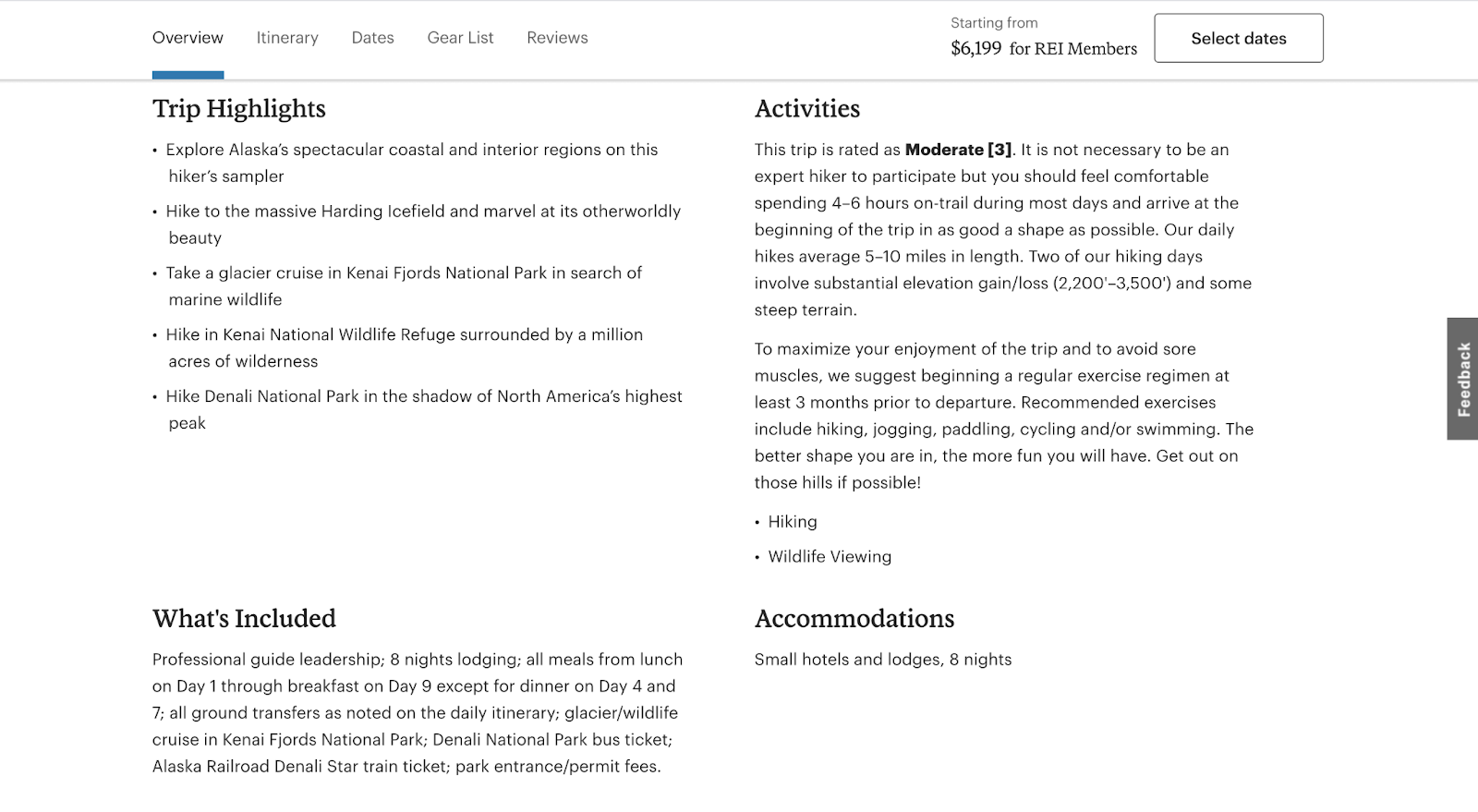 Professional photos
A photo alone can nearly convince someone to book a trip — and it can do just the same for tours and attractions.
Photos are a key visual component of any travel website because they help transport the guest to that destination. A website that uses big, beautiful images will always win over a site without them.
As you can see here with the tourism website for the state of Arizona, images play a big role in promoting the destination to outdoor lovers. Its main page is a large photo of the Grand Canyon, one of the main draws of the state.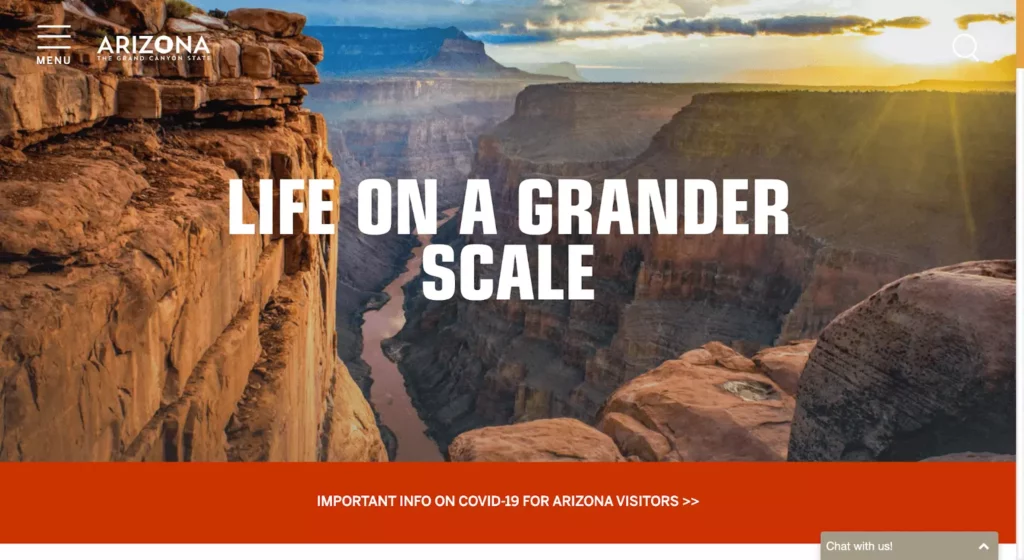 Tour operators can also populate their homepages with extraordinary photos of their destination or of guests having a great time on their tours. To take it a step further, think about what sets your tour apart from others and try to visually portray that through photos.
Pro tip: You can use professional stock photos if you don't want to hire a photographer. Unsplash offers plenty of high-quality travel photos for free.
Customer testimonials
Customer testimonials and positive reviews can also be very persuasive.
You can highlight your very best testimonials on your homepage or about page, such as quoting a customer who's raving about your tours. But you should also include a couple of them on your tour pages.
When visitors see other people recommending your tours, they'll feel more inclined to book with you.
Booking software
You want to make booking easy for your customers. Every tour page should have a call-to-action prompting customers to make their decision to book right then and there.
A good booking software company like Xola ensures the booking process is seamless for both you and the customer.
Write to your ideal customer
Speaking of customers, do you know who you're selling to?
When you know who your guests are, you can tailor your marketing campaigns and tour descriptions for that specific group of people.
Building a buyer persona can help businesses really get to know their customers. A buyer persona is a representation of all the characteristics that make up your ideal customer — including basic demographics, interests, and behavioral traits.
A buyer persona gives you a complete picture of your target audience.
You can then tailor all of your content to them. You can find out what they'll be searching for on Google and create content that'll rank on those search results.
For example, if you offer hiking tours in Arizona, you know that your ideal customer enjoys the outdoors. When they're traveling to Arizona, they'll likely be searching for the best hikes in the region. You can then write blog content or tour descriptions focused on those keywords so that your website comes up in their search.
You can also use the information from your buyer persona to anticipate the questions or objections guests would have before booking your tours.
A tour operator selling family-friendly bike tours knows that its audience includes parents and their children. The tour operator can then anticipate that these parents will be concerned about their child's safety and want to know if helmets are provided.
If you've never mapped out your buyer persona before, you can start by organizing the information you already have on your customers. You can then reach out to them by email with a survey to find out more.
How to write powerful tour and activity descriptions to increase bookings
Great photos alone won't convince a guest to book your tours. But great photos paired with captivating tour descriptions will do the trick.
An effective tour description not only gets the reader excited about the experience but also gives them all the information they need before booking. Here are five copywriting tips to help you craft powerful tour descriptions:
Use storytelling techniques to elicit an emotional response from your guests and ultimately persuades them to book. If there's a secret ingredient to writing tour descriptions that convert, this is it. Don't just sell your guests a canoe tour. Sell them the crystal clear water and rainbow-colored coral they'll see on your canoe tour.
Anticipate and answer your customers' questions in your tour descriptions. Guests going on a canoe tour, for example, will want to know if life vests are provided.
Highlight what makes your tours unique. Do your canoes have a transparent bottom? Do you bring a photographer along to capture the memories? Market this aspect in your tour titles and descriptions.
Use SEO to expand your reach. Your tour descriptions should focus on specific keywords in your niche so that when someone searches for canoe tours in Miami, for example, your website comes up.
Don't overwhelm the reader with a huge body of text. Keep your descriptions detailed but concise, so that your guests can easily skim through them.
What to include in your tour description
Not sure what to include in your tour descriptions? Here's are the nine elements you should focus on:
Catchy title: Think about what sets your tour title apart from others in your region. Are you an experienced guide? Is this an exclusive tour? Will your guests get priority access? Highlight whatever is going to hook your guest in when they see it.
Tour logistics: List prices, timing, dates, tour locations, and any other logistical information your guests need to know.
Tour description: Use vivid imagery to describe your tour in detail and persuade the reader to book. Write small paragraphs and use subheadlines to make the text easy to read.
Highlight breakdown: Use bullet points to highlight key features of the tour, such as the main attractions you'll be visiting.
FAQs: Anticipate and answer questions your guests might have.
Testimonials: Include 2-3 testimonials about the specific tour or experience.
Photos: Include great photos that entice your customers to book. If you're selling a cooking class, for example, you can showcase beautiful photos of the dishes your guest can expect to make.
Expertise: Demonstrate what makes you the best company or guide for this tour. Write a little about your local knowledge, expertise, special skill, certification, or anything that makes your company the most qualified to be leading this tour.
Call-to-action: Don't forget the big "Book Now" button.
Now that you're equipped with all of our best copywriting tips, it's time to look for areas of improvement in your existing tour descriptions.
There are a few points to keep in mind: Captivating tour descriptions play a big role in persuading your guests to book, as do testimonials and beautiful photos. And understanding your ideal customer is key to all of the above.
Crafting a website that sells is kind of like riding a bicycle. It can take some practice, but the more tour descriptions you write, the better they'll get.
When in doubt, feel free to refer back to the examples in our post.