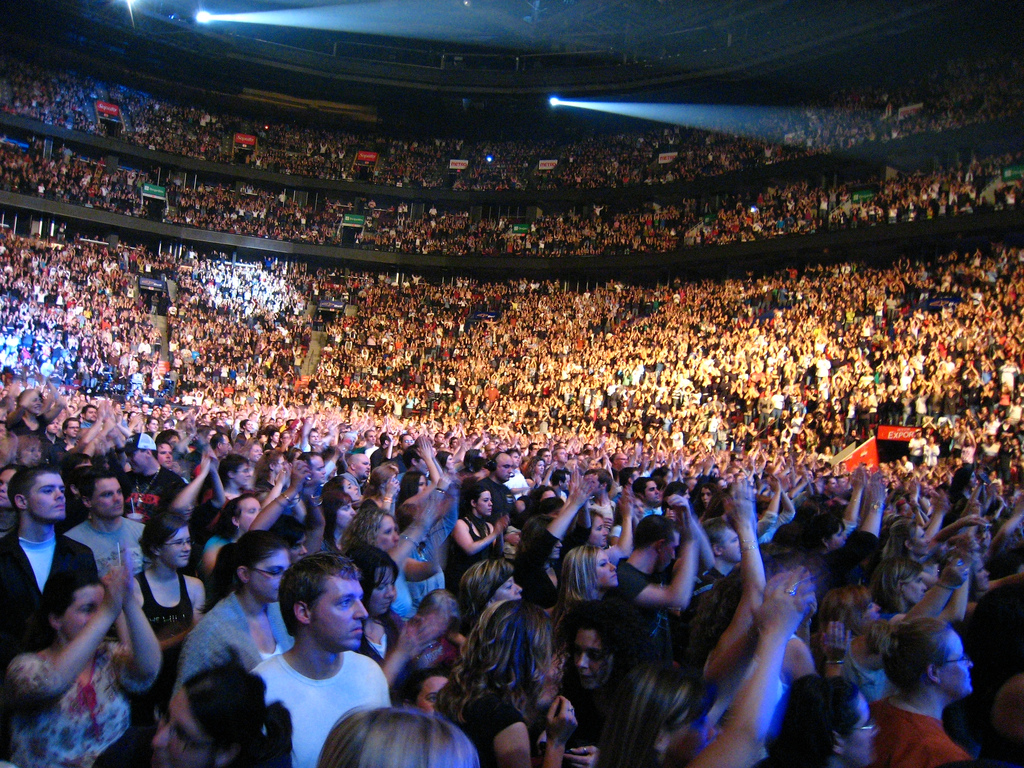 Tools to Up Your Facebook Game
Like most writers in this world, I express my excitement through words. So today, when I discovered that Facebook added this handy new feature to its portfolio, it couldn't wait, I just had to tell you all about it on Xola University.
You must be wondering, "what is it that got this girl so giddy?" Here it is:
Facebook Tells You When Your Fans Are Online
You know how there's all these theories circulating about the best times to post on your social media platforms? There are infographics and articles galore–I referenced them when I was first beginning with this madness that is social media marketing.
They say, for Facebook, afternoon posting is best, and for Twitter, shoot for Monday mornings. In reality, how helpful are these assertions to the specifics of your tour business?
Now, there's an end to all this speculation. Facebook has given you the power post more effectively. No longer do you have to depend on generalized assumptions from someone that's probably never worked with tour providers or your customers. Instead, make more informed decisions about when you post based on your fans' own behavior.
I'll stop talking now and show you what I mean.
When you log on to your Facebook business account, you see your company's profile.
Navigate from your page to the Insights tab and then click on "Posts":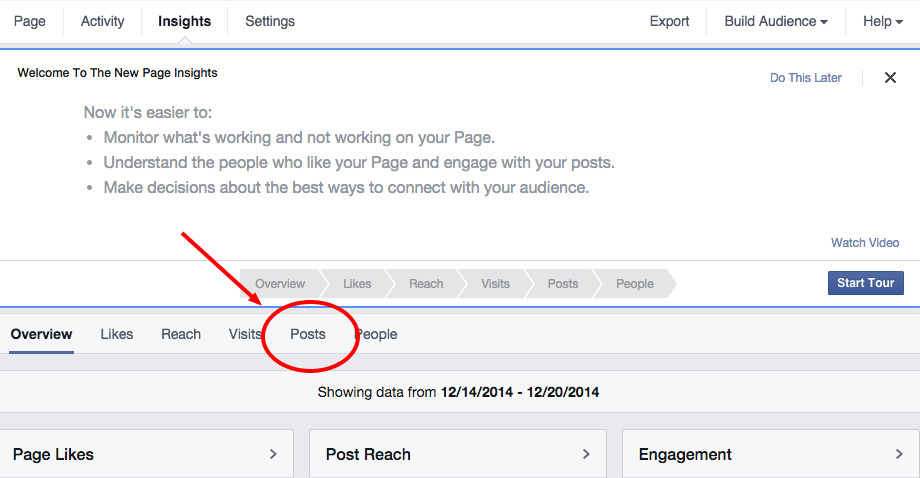 Now, ladies and gents, is the moment you've all been waiting for…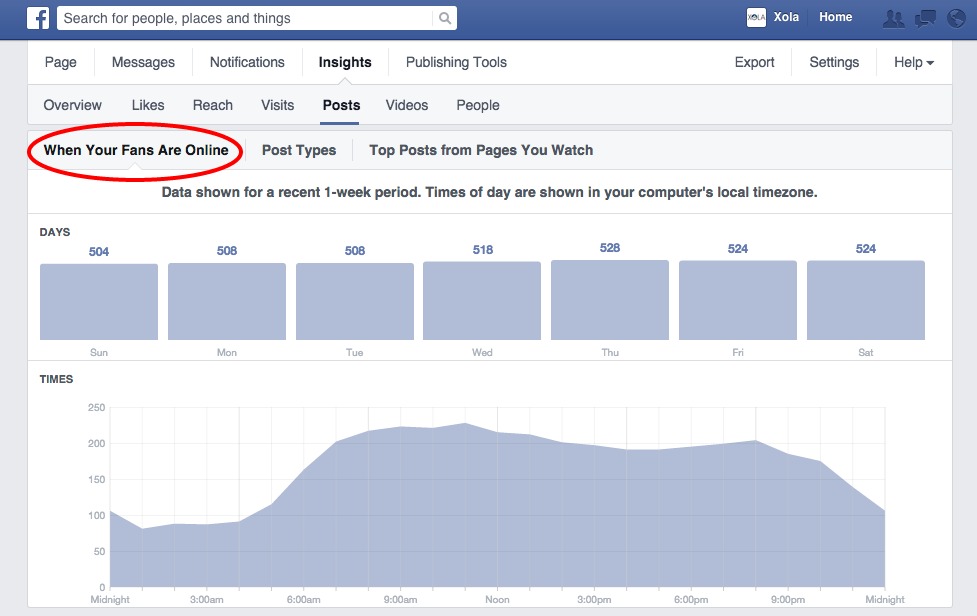 Ta-da! Facebook tells you when your fans are online!
It tells you what days of the week your fans are on Facebook
It shows you a graph of the number of fans online at different hours of the day
All the times are recorded relative to your time zone, so you never have to guess whether your west coast or east coast friends will actually see what you post
Knowing When to Post is As Important as Knowing What to Post
Why is something seemingly so small such an important tool? In social media marketing, it's just as important to know when to post as it is knowing what to post.
It's the same mentality as the old idiom, "If a tree falls in the forest…". If you're posting quality pictures, status updates and more on Facebook, but few of your fans are online to see them, what's the use?
A tool like this helps you be a more effective marketer. You can now make educated guesses about when the best time to offer a Facebook special coupon might be, or when to get the most engagement from a Facebook contest.
Social media strategy can be such a black box sometimes. It's such a new discipline but yet, it has already exemplified its importance in marketing.
If you have been avoiding getting a Facebook business page because you don't want to worry about the mechanics of maintaining a site, knowing when your followers are online now lowers that barrier to entry. Facebook has taken care of one major data point that dramatically improves the way we use its platform.
Social Media Marketing in the Travel Industry
Tools like this one add a welcome edge to social media marketing. As of four years ago, Tnooz reported that social media budgets surpassed email marketing resources in the travel sector. I repeat, four years ago! Back then, this amounted to 8% of business's marketing budgets.
As a sign of what might come for tour providers, hotels are increasingly looking to Facebook as a potential revenue-generator. In a survey done by TravelClick this summer, two-thirds of hotels pay for Facebook advertising, and almost one fifth (23.08%) has increased their Facebook ad budget for 2014. Facebook's new feature helps stretch those thousands of dollars worth of marketing funds a little further.