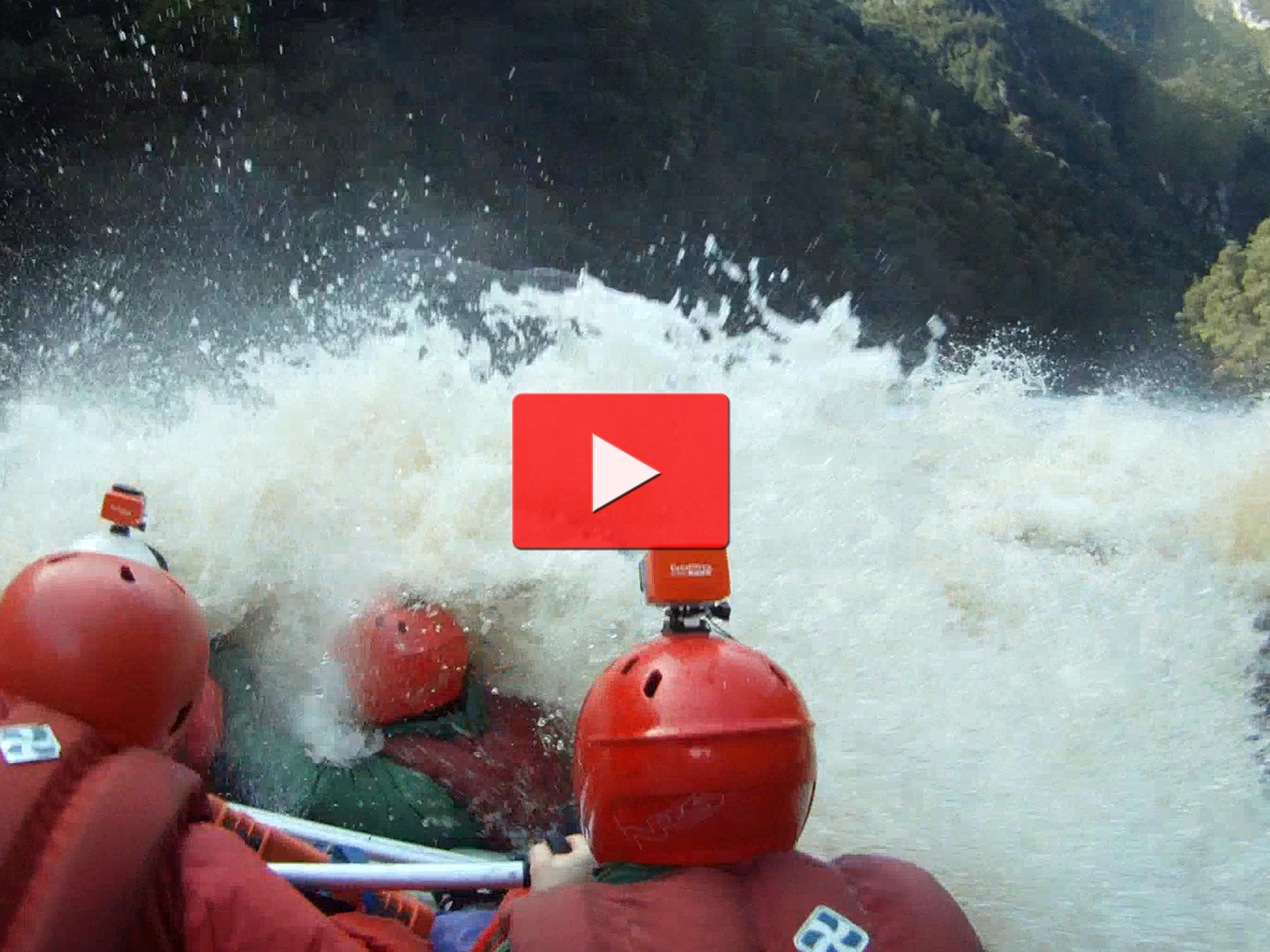 How to use video assets on social media
Some time ago, we wrote an article entitled, "How Tour Operators Can Easily Harness the Power of Video." But today as I was scrolling through Xola's Facebook feed, I couldn't help but noticed how many tour operators are beginning to put this strategy to good use. If you're still struggling for ideas of how to incorporate video footage into your social media platforms, or if you still don't believe that video is effective, take a look at these examples: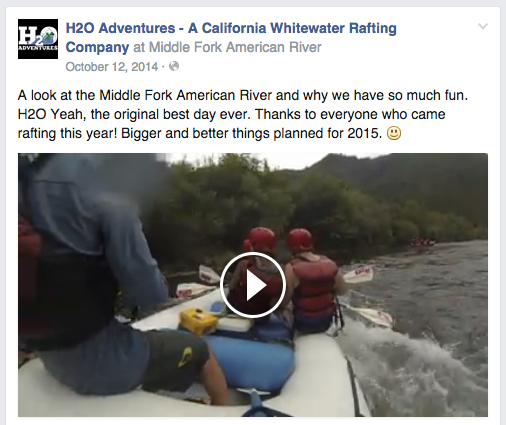 With winter approaching, now's the perfect time for a year-end, video project
H20 Adventures sets a great example with its end-of-year montage. If you have been taking any clips throughout the season, splice them together and send them out to your guests. They'll undoubtedly reminisce on the amazing experiences they had with you this past year, and maybe start making plans for another visit! This video is pretty well edited and contains a decent amount of footage, and could easily be repurposed as a holiday e-greeting come December. H20 also hits upon the power of music to create even more emotion with each scene.
Use video to showcase what makes your tour timely and unique
Here's another ingenious way of using video that's very different from H20's example, but still eye-catching nonetheless. Kittatinny Canoe highlights how to capture footage at a low cost that still piques interest more than a still image.
Kittatinny's post is especially effective because of its seasonality. As an operator that offers numerous activities, Kittatinny chooses the backdrop of changing leaves to make its zip line tour stand out in the fall. In this video, zip lining is the medium through which the outfitter showcases a spectacular landscape. But rather than focusing on the activity first and foremost, the autumn foliage takes center stage. Timeliness is key here. Emphasizing the transience of this beautiful view establishes a sense of urgency for booking a zip line tour before winter gobbles up the changing leaves. The clip makes the case that zip lining is the best way to take in this vast expanse of colors from a bird's eye view.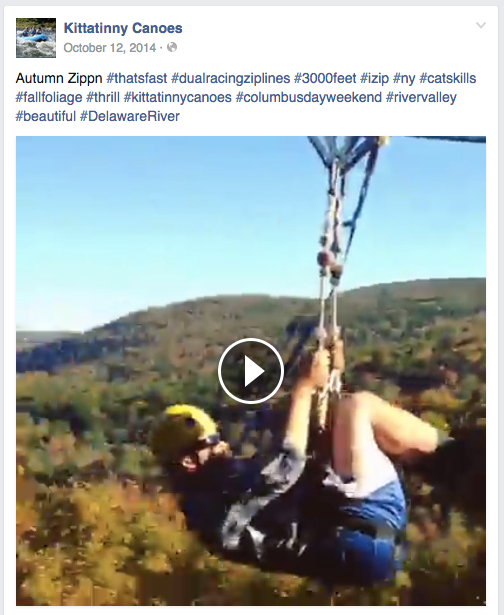 So, what are you waiting for?
H20 Adventures and Kittatinny Canoes demonstrate how you can spice up social media marketing with some moving pictures. If that doesn't already compel you to get started on your video debut, consider these statistics:
47% of adult internet users take photos or videos that they have found online and repost them on sites designed for sharing images with many people
Video content engages 2x as many people as non-visual posts
(Source: "Seeing is believing: Why using visual content in your marketing makes sense," Getty Images)
According to the article by Getty Images, $134.7 billion will be spent by year's end on content marketing, video marketing, and social media. As a tour operator, with relatively little effort, you can turn your business into a movie set. Whether it's a 15-second zip over a fall-colored canopy, or a 2-minute, action-packed montage plunging through rapids, the camera loves adventure. See what happens when you capture and share that with your fans on social media.