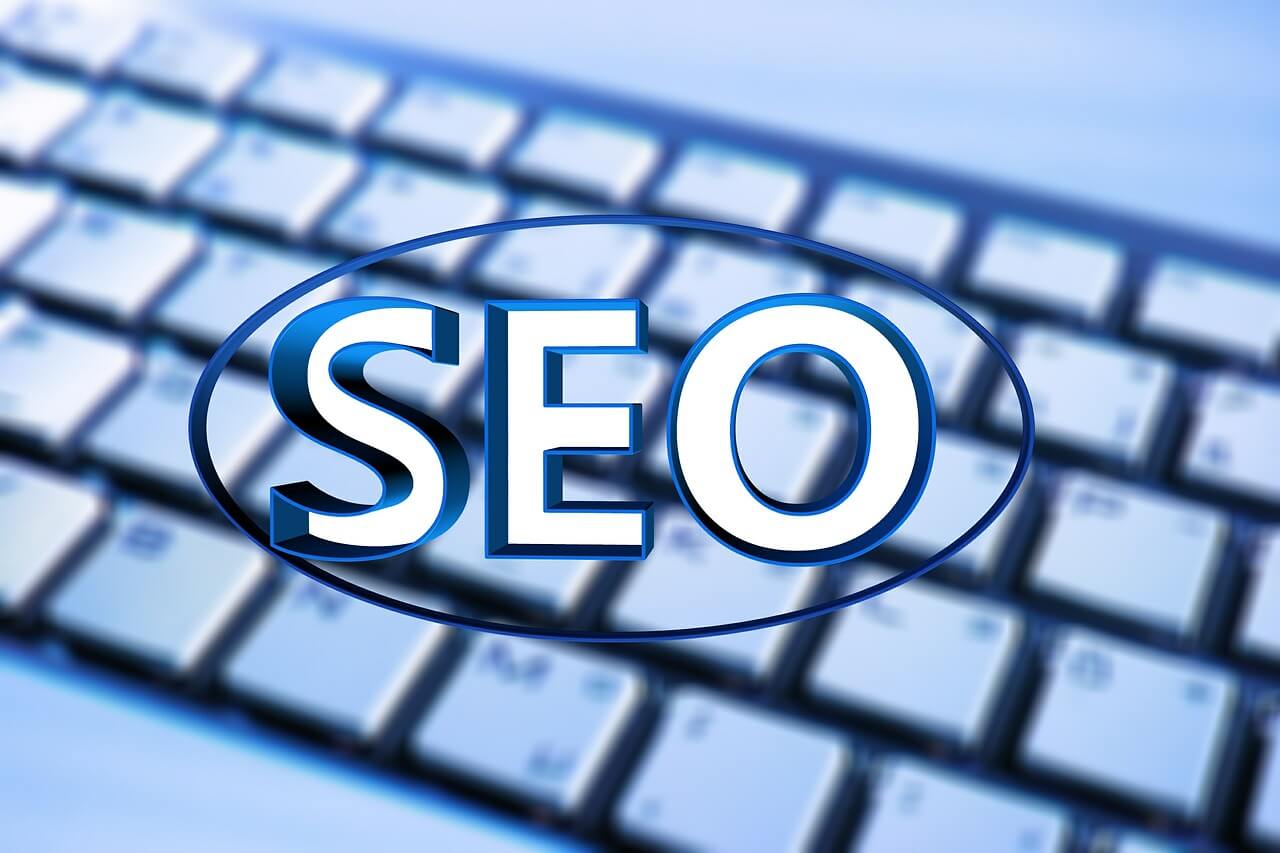 How to optimize your axe-throwing business to get more bookings from Google
One of the biggest mistakes new axe-throwing business owners make is thinking that having a website is enough. You need to let people – including search engines such as Google – know that you exist.
Search engine optimization – or SEO for short – is a marketing strategy to help people find your company on search engines like Google and Bing.
It is all about showing up for the right keywords, so more people hear about you, visit your website and become customers.
You want your website to rank on page one for not only your company name and other branded keywords, but also for any phrase that expresses search intent that someone is looking to go axe-throwing in your city.

The best part → Anyone can learn SEO if you are willing to put in the time to learn and execute it.
Plus, the work you put in compounds. SEO is similar to compound interest in this regard. The work you do now will lead to increased results in the future. This is why it is so important to establish a solid SEO foundation early on.

In this post, we'll share both basic and advanced strategies and tips you can use to get more traffic (and sales) from search traffic.
SEO 101: Implement these tips to set your business up for success
Whether you are starting your first axe-throwing business or been in business for several years, these are tips that every business can benefit from.
Optimize your site titles and meta descriptions


This is a quick win that is easy to overlook. On every key page of your website, you should have a clear title and a short summary (i.e. meta description). While the meta descriptions is auto-generated by Google, you should look to see what's being pulled in. Then, update it manually as needed.
For example, your homepage title and meta description should include the following at the minimum:
Your company name
The city you are located in
Mention "axe-throwing" on your page.

Claim your Google My Business Page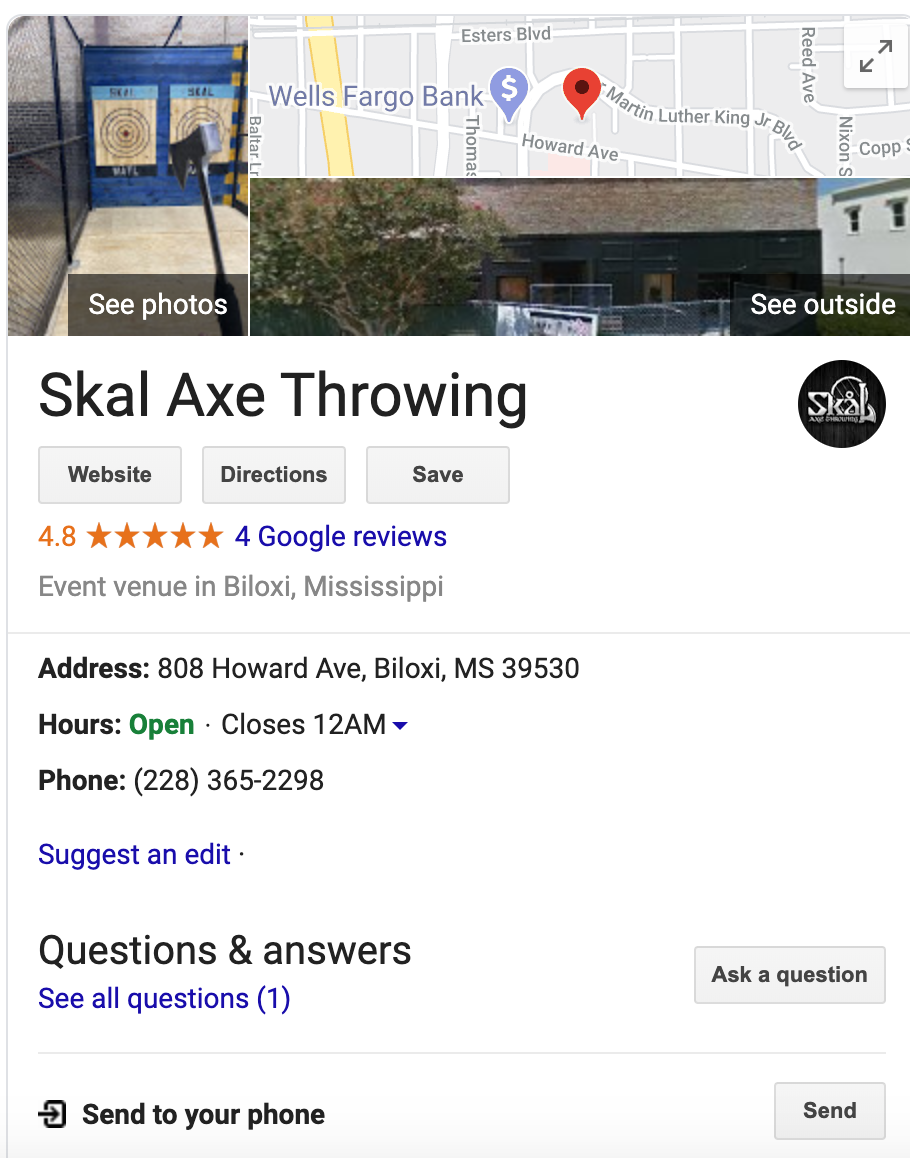 SEO takes a ton of time. In fact, it takes most businesses at least 6 months before they start to see significant results. One way to see some results from organic search much faster is to set up a GoogleMyBusiness Page.
When a potential customer searches for axe-throwing in your area, you have an opportunity to show up on the top of the organic search results page through your Google Business Profile.
While your Google Business Profile won't necessarily help you rank for keywords (which is why you should still work on SEO), it will expose customers to you, secure above-the-fold real- estate and help potential customers do the following:
Discover your website
See your location on Google Maps and get directions
Find your contact information fast and make a reservation
View your hours
Read valuable customer reviews
Link your company's social media accounts to your website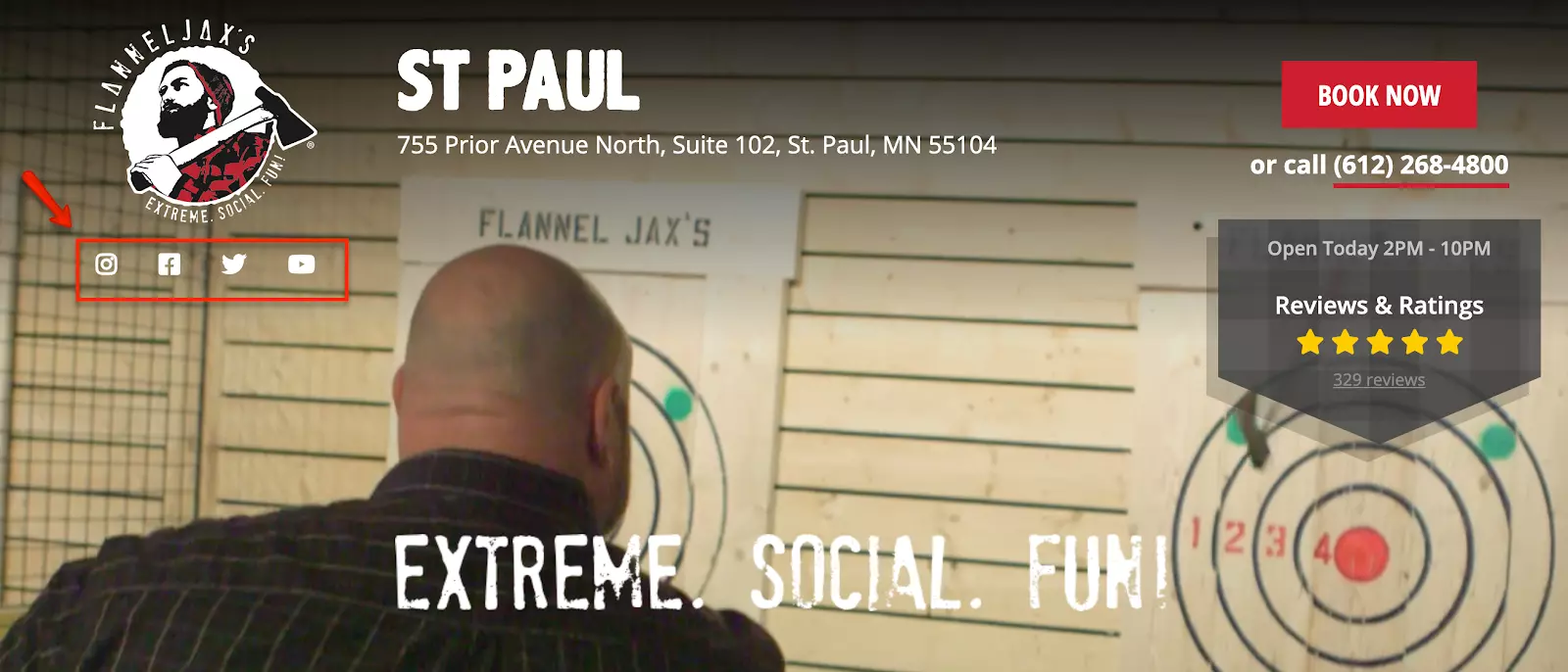 This is a general marketing best practice, as it makes it easier for people to find you wherever they are.
Two of the best places to put this is in your header (see above example) or in footer.
Optimize your website
Did you know that 53% of mobile site visitors will leave a site if it doesn't load within 3 seconds?
If you spend time optimizing your site to get on the first page of Google, you want to make sure that your site loads fast and is easy to navigate on laptops, tablets, and smartphones.
Here are some tips to help you get started.
Install and monitor your site traffic on Google Analytics and Google Search Console.

Pro Tip: If you are a Xola customer, you can install Google Analytics on your site from the Xola App Store within a couple of minutes.
Submit your sitemap to Google in Google Search Console.

Monitor your site for any crawl or 404 errors (i.e. error pages) in Google Search Console. Then, set up 301 redirects from these pages to a relevant page that is live.
Perform an SEO site check-up using a free tool like SEOptimer. This free report will grade your website on a scale of A to F, and tell you what you need to improve.

Get a friend, colleague, or better yet someone who doesn't know anything about your business to go through your website. This can help you uncover where people are dropping off. For example, one of the biggest dropoff points can be the checkout process for mobile users. One thing you can do is set up Apple Pay and Google Pay to reduce friction and lead to higher conversion rates.

Use Google's free PageSpeed Insights to see your site's load times as well as get suggestions for how to speed up your site.
SEO Advanced Strategies: Tips to increase your search traffic
Once you have the basics covered, there is no shortage of advanced strategies to boost your search rankings. In this section, we'll cover a few strategies.
Focus on ranking for search keywords with demonstrated buying intent over volume
For example, if you run an axe-throwing business in Houston, you'll want to rank for axe-throwing in Houston.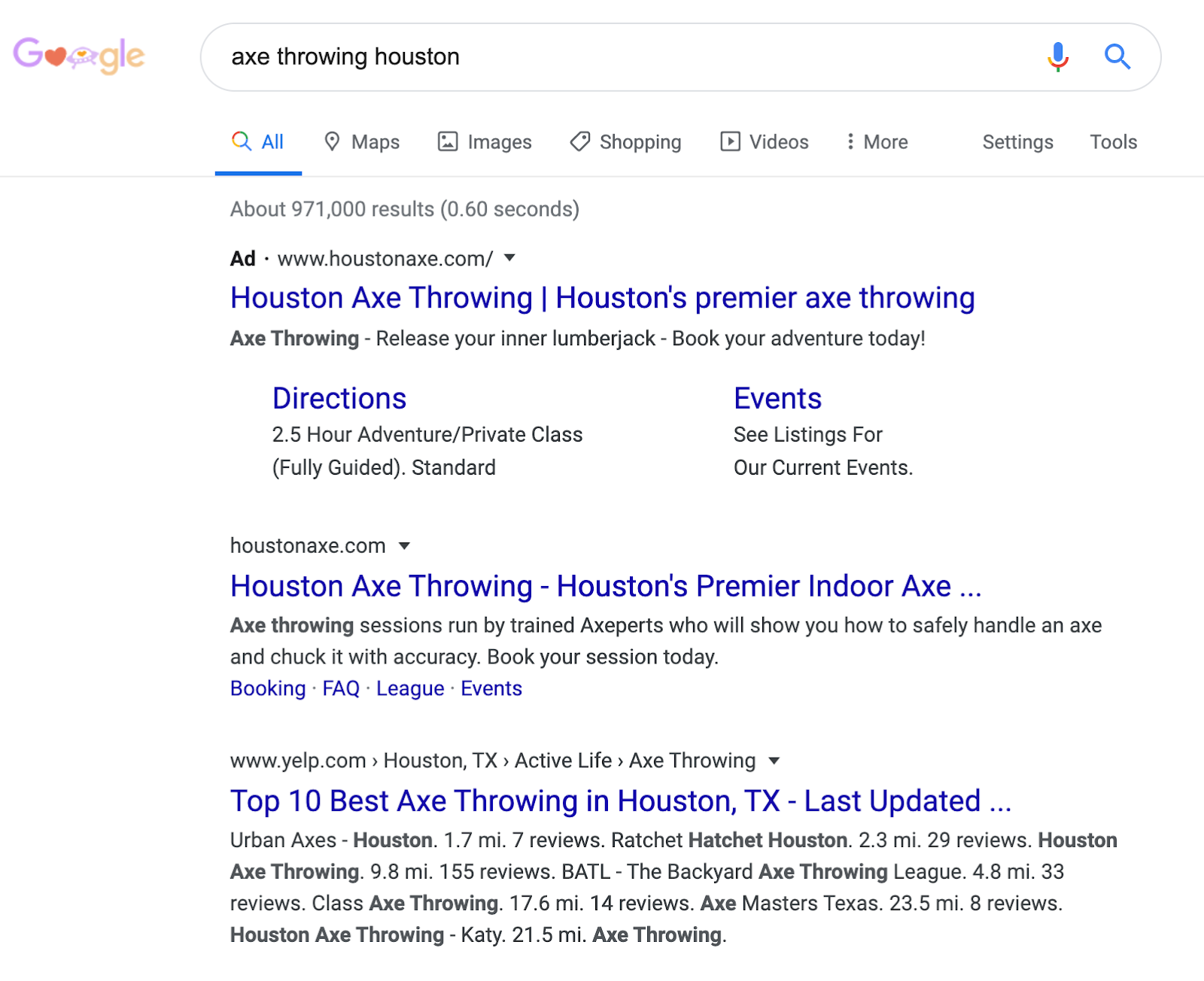 The key is to focus on ranking for relevant keywords that have high buying intent.

For a new axe-throwing business, start with branded keywords first. These are keywords like your business name or variations of it and will be the easiest to rank for.

Then, focus on non-branded keywords that will bring relevant traffic.
Pro Tip: Don't try to rank for super generic and competitive keywords – like axe-throwing. This keyword applies to anyone around the world who is searching for axe-throwing. You don't know what they are searching for – be it tutorials or an axe-throwing place in Boise. Neither term will be particularly helpful if you run an axe-throwing place in Houston.
There are a bunch of free and paid keyword research tools available to help you identify which keywords to go after, including:
Free tools: UberSuggest, Google Keyword Planner, and Answer The Public
Paid Tools: Ahrefs, SEMRush, Moz, SurferSEO,
Set up Reserve with Google
Reserve with Google allows customers to make realtime bookings with your business without ever leaving Google. This means they can book with you specifically through search, Google Maps, and Google Assistant.
The best part – all you need to get started is your Google My Business Page.

Pro Tip: If you are a Xola Customer, you can learn more about how to set this up on your site here.
Get backlinks from credible sites
Finally, you want to focus on building links back to your site. Links are a way to signal to Google that your site is relevant, putting out great information, and is credible.

There are hundreds of link-building strategies you can use — some more legitimate than other methods. If you are interested in learning more about this, check out this definitive guide.
Pro Tip: Building backlinks to your site takes a lot of time. You might be tempted to take a shortcut and buy some links from an SEO service. Resist the temptation as this is a great way to get penalized or outright banned from Google.
In sum, these are some SEO strategies you can use to get more visitors (and sales) from Google.