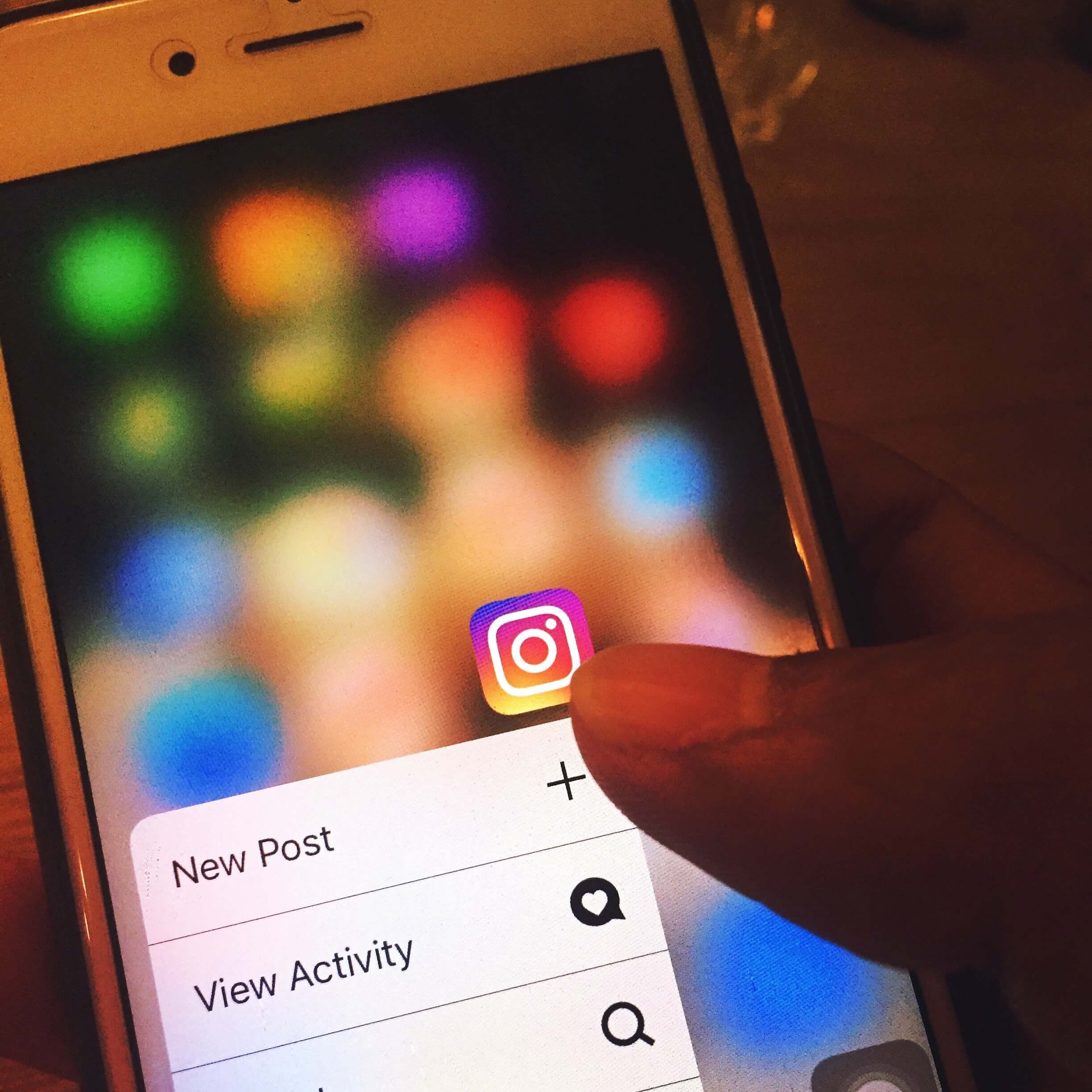 Working with influencers can be a powerful way to get the word out about your brand and share your story:
To drive more brand awareness and exposure.
Increase site traffic and generate more inbound leads and sales.
Build an emotional connection with your audience
Spread the word about a cause or campaign
Before we dive into these details of how to find, partner and work with influencers, this strategy isn't right for all tour and activity operator businesses. Here are a few things to consider before working with any influencers.
You don't have a marketing budget or don't have the time to establish relationships first to make up for the lack of capital.


You are not willing to relinquish creative control to the influencer. Working with an influencer should be a partnership. They have spent the time perfecting how to tell engaging Instagram stories and building their audiences. The most talented influencers know how to seamlessly incorporate your brand into their story. In order to do that, you need to give them some creative freedom. If you are afraid they are going to say something that goes against your brand values, they likely aren't the right fit.
While influencer marketing works across many platforms (Facebook, blog, Youtube, etc), in this post we'll focus exclusively on working with Instagram influencers including how to find, reach out to, and work with them.
Finding the right influencers for your campaign
It is time to jump into the nitty and gritty and talk about how to find and vet what influencers to use in your campaign. This can range from microinfluencers – people with a very targeted niche audience of maybe a few hundred to tens of thousands – to bigger celebrities, who can have 10+ million followers.

Obviously, the bigger the influencer, the more expensive it will be to partner with them. It's not unheard of for brands to spend an excess of $50,000 for one 60 second Instagram story.

I suspect many people reading this article don't have $50,000 to put towards one Instagram story. In many cases, you can get just as good if not better results working with microinfluencers. Microinfluencers can be found in pretty much any industry from travel and water sports to breweries and escape rooms, and typically have anywhere from a few hundred followers to as many as 100,000 followers. You might be thinking, I'm not going to pay someone if my content will only be seen by 300 people, but if you work with 10 micro influencers and their audience is perfectly aligned with your brand, this can produce extraordinary results. You can reach 3,000 highly targeted individuals in your niche for free or at a fraction of the cost that you would pay for a bigger name celebrity.


So, where do you find these Instagram influencers? Admittedly, this part can be time-consuming. I recommend starting a spreadsheet in either Google Drive or Excel and finding the names of at least 10-15 influencers that may be good fits for your brand. You can even outsource this to a Virtual Assistant using freelance marketplace sites like Upwork.

Here's a checklist for what you should look for:
Name
Email Address/ Contact Info
Website
Youtube Channel – # of subscribers, average view counts, etc.
Instagram Follower Counts
Post Engagement Ratio (# of likes and comments/follower count)

A good engagement ratio is 5%. If the ratio is low, this may indicate that they have bought Instagram followers or used other greyhat tactics to build their following.

Other Social Media Channels (such as Youtube, Facebook, Twitter, etc)
Brands they have worked with before
Estimate viewers on their Instagram stories (This one is tricky, because this data isn't publicly available. You can get a sense for how big the influencer is based on brands they have worked with in the past as well as the size of their other social media accounts.
Best practices for reaching out to influencers

In general, the more time you spend researching your prospects, the more likely your email will be well-received.
Here are a few pointers.
Before you send them an email, spend 5 minutes for a couple of days – ideally a few weeks – following and occasionally commenting on their Instagram posts. This is an easy, low friction way to start to build rapport.
Keep your email short. Nobody wants to read a novel.
Personalize each email by including relevant information that shows you like their content. This can be as simple as referencing one or two of their posts.
Make the ask something that they can't resist. You need to show how this is a win-win situation.
Strategies for working with influencers
In addition to researching influencers, you also want to spend time thinking about the type of campaign that you want to run.

It is important to consider your target audience, your influencer's audience, the content format (post, contest, Instagram story, series, etc) and what content you want to highlight.
Cover a big event
This is one of the most common use cases and also is open to the most interpretation. For example, if you are about to open a new escape room location, you can invite the influencer to the grand opening and have them create content to build buzz and drum up new business.
Behind the scenes coverage
You don't need a big event like a grand opening, a trade show or conference to work with an influencer. Another way to work with them is to give them a behind the scenes tour or special access to new developments. For example, if you are creating a new escape room concept, you could get the word out by documenting a part of the process that goes into it.
Creative Campaigns
One of the most creative and unique ways to stand out is through drawings. There are some amazing Instagram artists within the constraints of the platforms.
Cause Marketing
If you donate any portion of your profits to charity or have company-wide volunteer day, partnering with the right influencer(s) can be a great way to increase the reach and overall impact of the message. One of the best-known cause marketing campaigns in the last few years was the ALS Ice Bucket Challenge.
Day in the Life Instagram Account Takeovers
Takeovers are when you swap accounts and let someone else post from your account for the day. While this is commonly a social media influencer or celebrity, this can also be a customer, a superfan or even an employee in the business. One of the biggest advantages of a takeover is to reach new, highly engaged audiences.
Avoid these common mistakes
Once you have done the hard work of identifying the type of campaign that you want to run and thoroughly vetted the influencers that you'll be working with, executing the campaign becomes easier.

That said, here are some of the most common mistakes that businesses make.
Giving vague brand guidelines and assuming your influencers understand your brand's tone, style, and backstory.
Not giving your influencer(s) creative freedom to create their stories. If you spend enough time educating the influencer about your brand's tone and story, they should be able to merge their unique POV with your brand. This will make the story more authentic and more likely to resonate with the influencer's audience.
Rushing the influencer research phase. It is really important to work with an influencer that has the right style and tone. For example, if your brand skews really conservative, you probably shouldn't work with someone who is covered in tattoos and swears like a sailor.
Choosing the influencer with the biggest audience or reach. This is probably the biggest misconception with social media marketing in general. The biggest audiences rarely are the most targeted and engaged. If you have a choice between an influencer with 250,000 followers at a 1% engagement rate or an influencer with 50,000 followers and a 10% engagement rate. The influencer with only 50,000 followers will net you better results.
Not following FCC guidelines. When working with an influencer, you are required to disclose that fact. This can usually be accomplished by using the hashtag – #SponsoredContent or #Ad at the end of the post.
Not establishing KPIs from the start for what success looks like. So many marketers rush into creating all of this amazing content but have no way to track if it even worked.
Conclusion
As you can see, there are countless opportunities to increase your brand's visibility by teaming up with influencers. While not free, influencer marketing can be more cost-effective to increase your brand's visibility and trust leading to increased sales.

For more information about how to grow your escape room business, check out our The Ultimate Escape Room Marketing Guide.