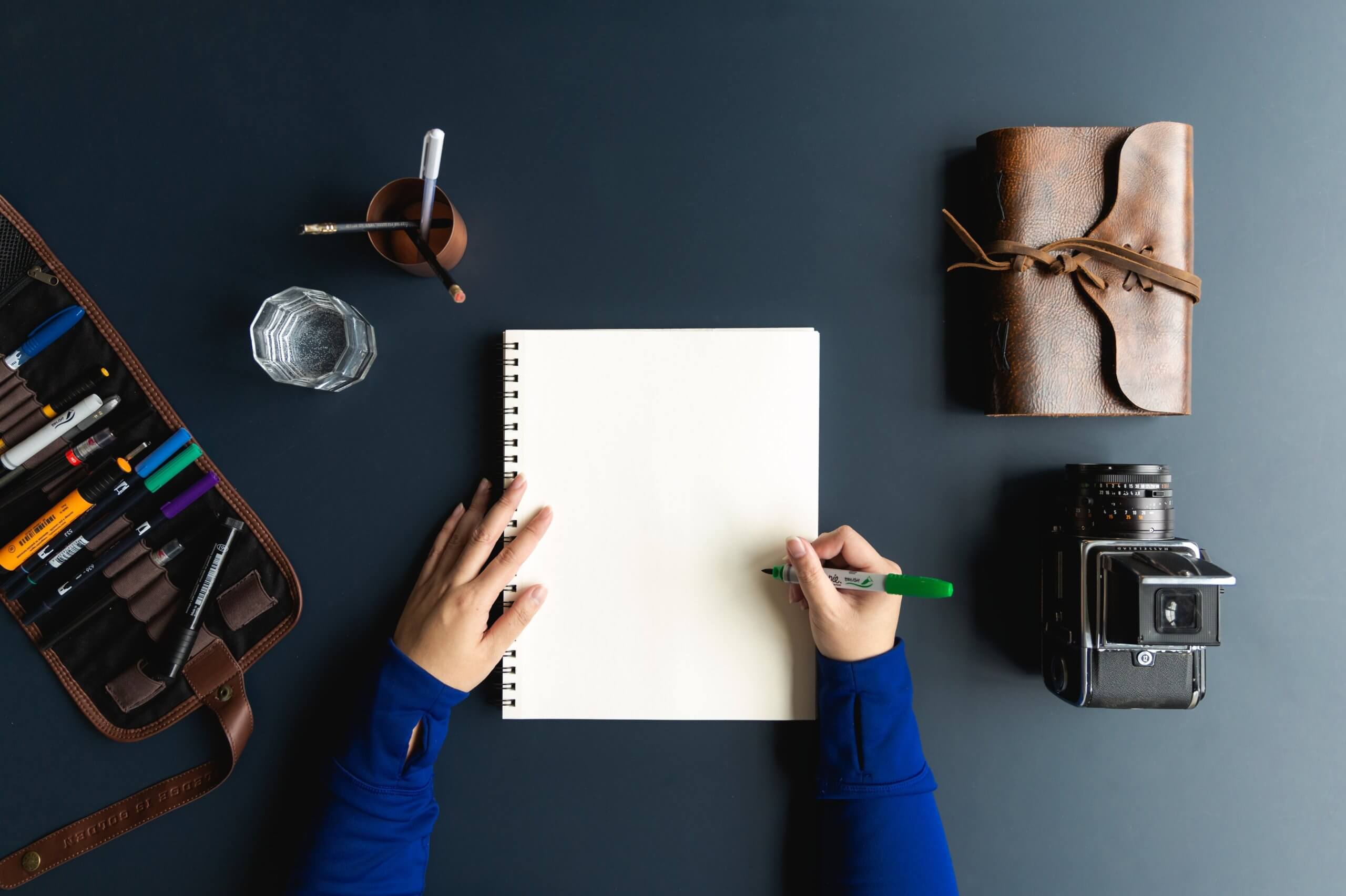 We've compiled a list of the top nine blogs providing the best marketing tips and industry insights for tour and activity operators. The following blogs are published by software companies, service providers, and marketing agencies at the forefront of the industry — and they're sharing high-level marketing tips you won't find anywhere else.
If you're a tour operator, you'll find plenty of useful guides within each of these blogs, from how to drive more bookings on social media to how to avoid website hacks.
Ready to dig in? Here are the leading travel marketing blogs every tour operator should read.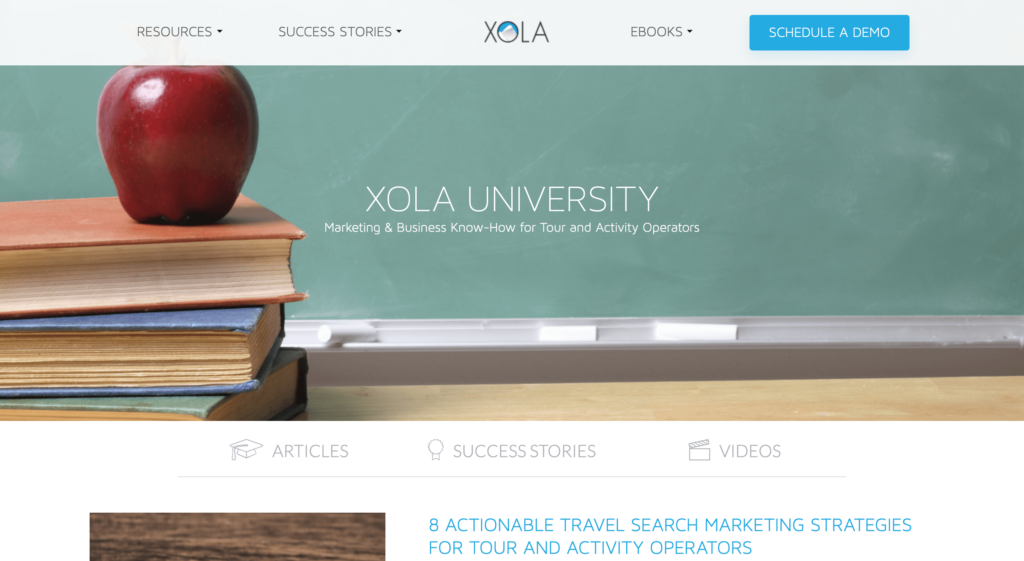 Our blog— Xola University — helps tour and activity operators navigate all the ins and outs of growing and running a business. . Our goal is to provide tour operators with tangible tips that'll help you grow a sustainable and profitable business.
Xola University serves both beginner and established businesses with comprehensive, information-rich guides, such as how to get started with online marketing or how to drive more bookings on social media.
And if you're just starting out, the blog covers that, too. Check out this DIY guide to starting a tour company.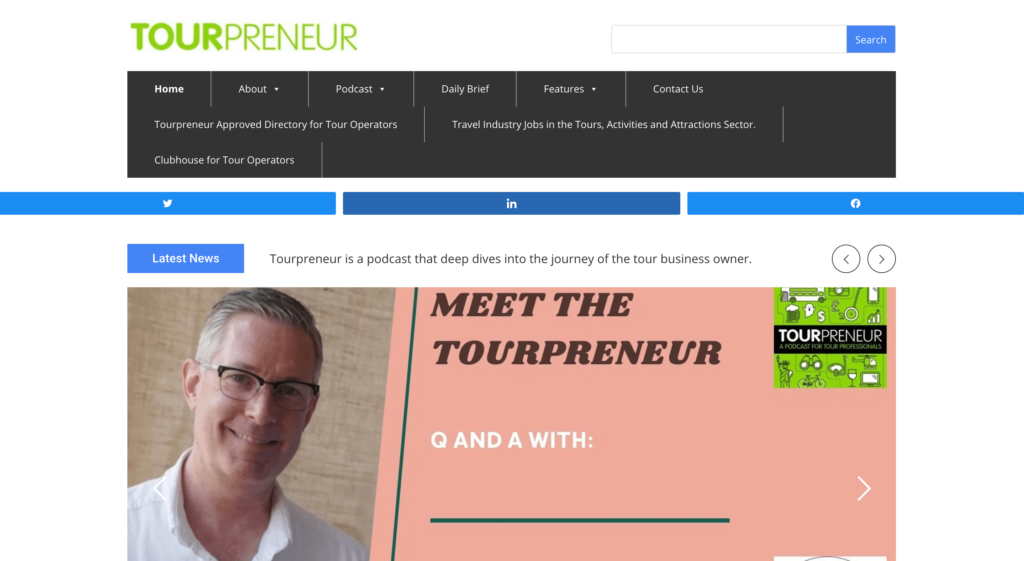 Tourpreneur is a podcast and blog whose goal is to inspire, educate and connect tour operators around the world.
The podcast often features different business owners who talk about their success strategies and achievements. The blog stays on top of key industry news and social media trends, such as this guide on how tour operators should approach the new audio-chat app Clubhouse.
Tourpreneur offers plenty of marketing tips for tour operators like this two-part series on what tour operators should be blogging about to bring more exposure to their websites.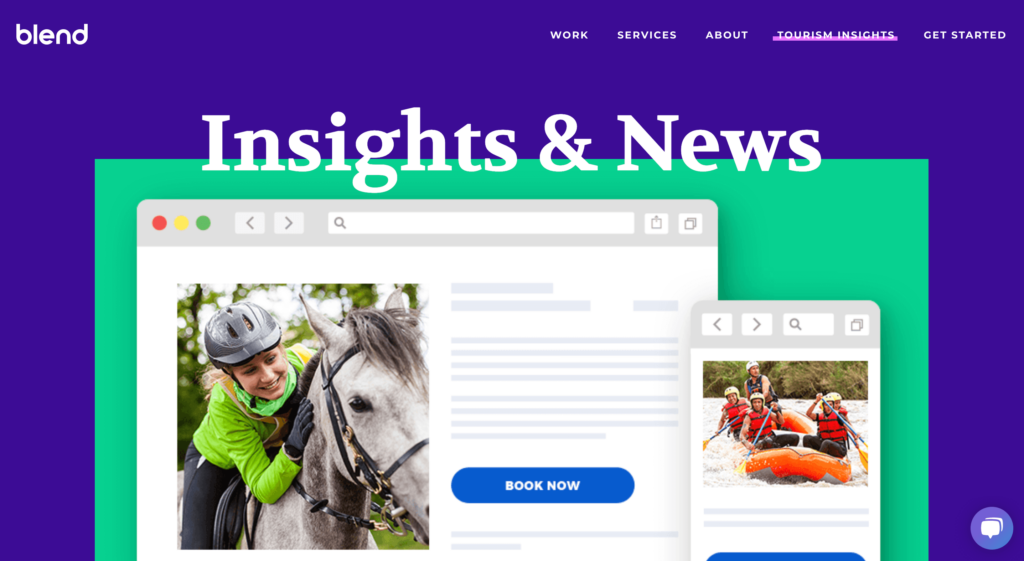 Blend Marketing is a marketing agency for tour, activity, and attraction operators. Blend Marketing's blog covers a range of topics from online marketing to Google search trends data.
Tour operators struggling to grow a following on social media can consult their guide on building a fan base through storytelling. You might also find their report on travel search trends useful, which is conveniently broken down by activity category.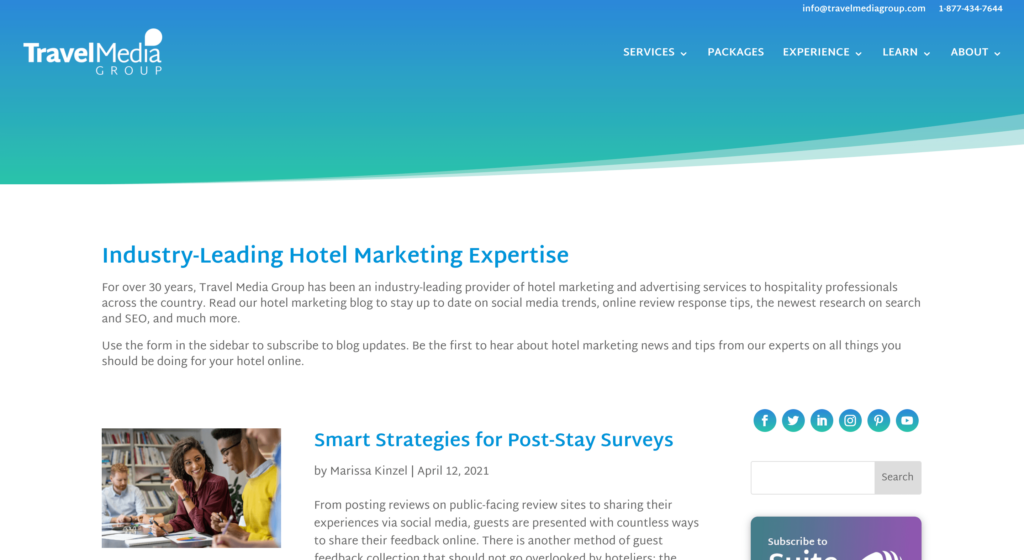 Travel Media Group runs a hotel marketing blog about all the things hospitality professionals should be doing for their hotels online. The blog specifically focuses on the latest social media and Google search trends for the hospitality industry.
Tour operators and hotels alike may find many of the articles useful, like how going LIVE on social media or using social mentions can help promote your brand. And for companies trying to appeal to the modern traveler, here's a guide on accommodating digital nomads that can now work from anywhere.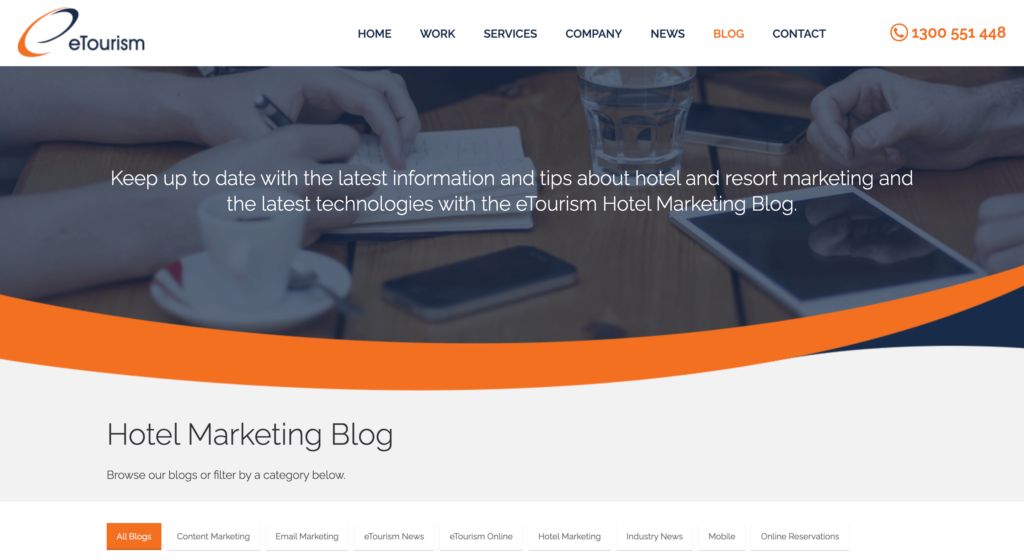 Tourism eSchool is a destination marketing agency with a blog centered on marketing tips for visitor centers and tourism boards.
The agency publishes unique case studies about destinations around the world, including a recent piece on how Southern Tasmania used storytelling techniques to engage visitors during the pandemic. Storytelling can be a powerful technique for tour operators promoting their brand on social media.
The blog also provides insight into the future of travel and how behaviors have changed since the pandemic, including stats on how people are feeling about travel moving forward.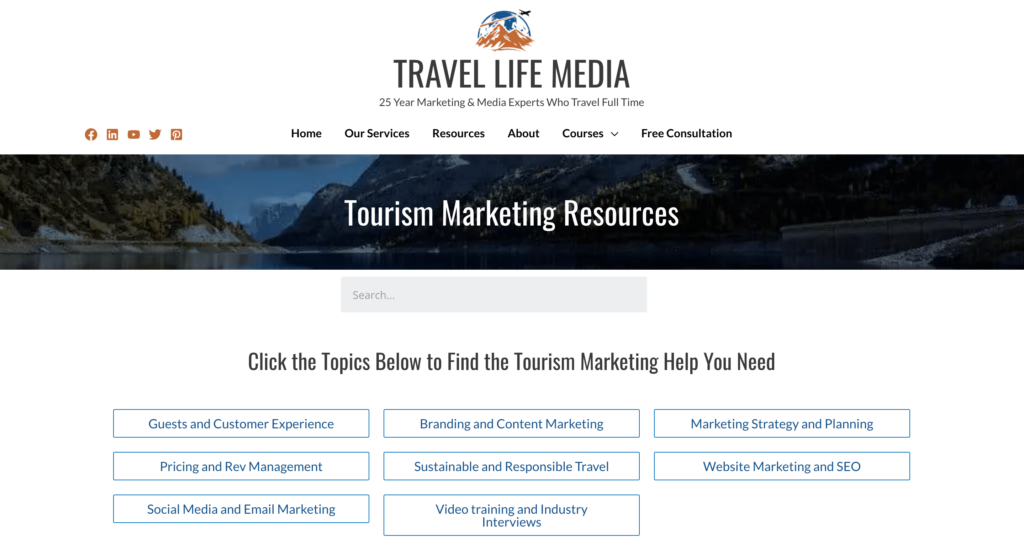 Travel Life Media's blog is overflowing with helpful marketing resources for anyone in the tourism business. The marketing agency covers a variety of topics, including guest experience, branding, sustainable travel, and pricing and revenue management.
The blog provides plenty of helpful tips for managing your business online, including an insightful post on avoiding website hacks based on the company's own experience. Tour operators can find blogging, pricing, and social media tips there, too.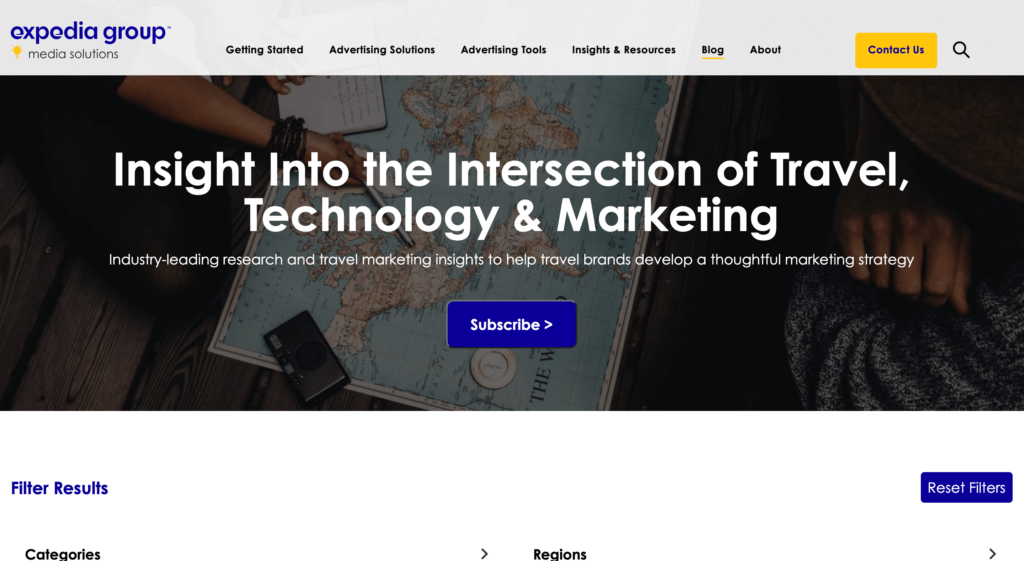 Online travel agency Expedia runs a robust blog on all things travel. The blog shares high-level marketing strategies geared toward tourism boards, hotels, cruises, car rental companies, airlines, and vacation rental operators.
Expedia also publishes its own reports on the blog, which provide great insight into the current state of the tourism market.
The group recently published its "Vacation Deprivation" report that showed that people around the world plan to take an extra week of vacation in 2021. Expedia also consistently posts annual industry trends, which this year highlighted the return of domestic travel.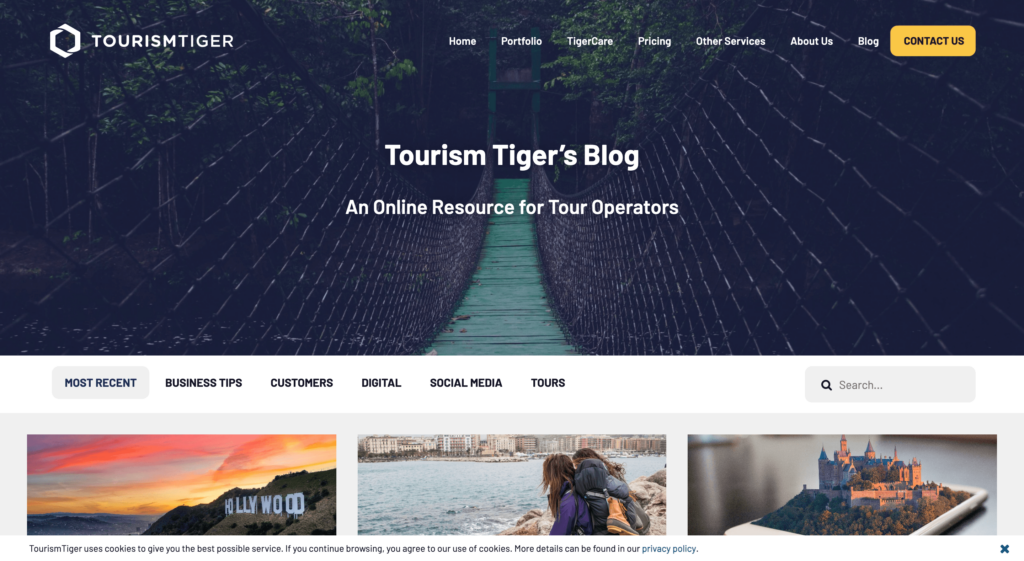 Tourism Tiger designs websites for tourism companies, and its blog serves as a portal of online resources for tour operators. Blog posts range from hiring tour guides to engaging with your online audience.
The company pulls from its website design expertise for several posts related to the topic. Their guide to understanding website speed shows tour operators how to test their site speed and why it matters, while another article highlights the best questions to ask before hiring a web designer.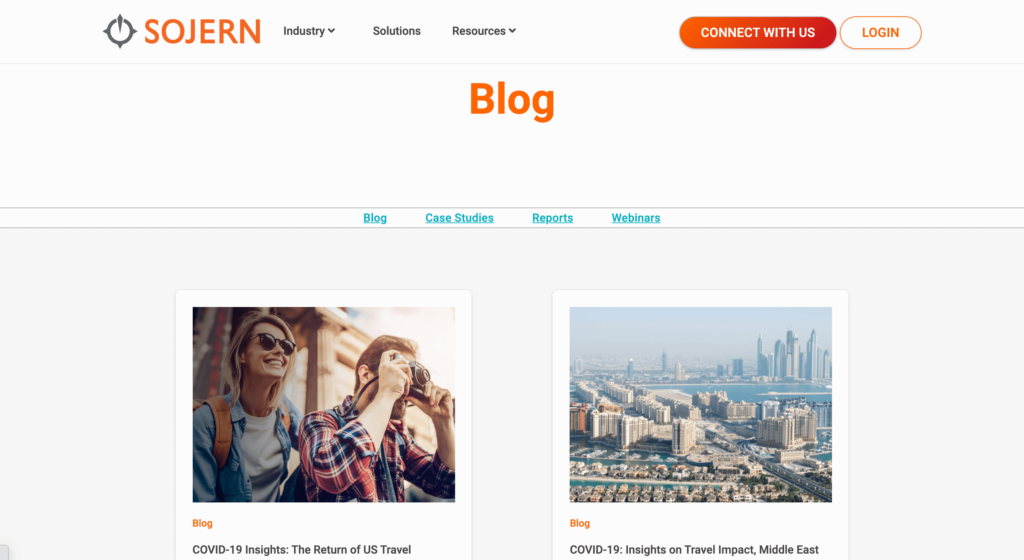 Sojern offers advertising services for hotels, attractions, and destinations. The company has a variety of resources available on its website, including webinars, reports, and a tourism blog.
The blog itself has kept tabs on the changes brought about by the pandemic, including a recent article about the return of travel in the U.S. Based on data collected from over 350 million travelers, the report states that searches for hotels and flights are increasing across the board, signaling to a strong comeback in domestic tourism.
---
Those are the top 10 travel marketing websites to read in 2021. If you're wondering where to go for industry insights and helpful resources to run your business, these blogs are your answer.
We know you'll enjoy reading through them — and don't forget to bookmark them for future reference.
The next time you have a question about your online marketing, you know where to turn.