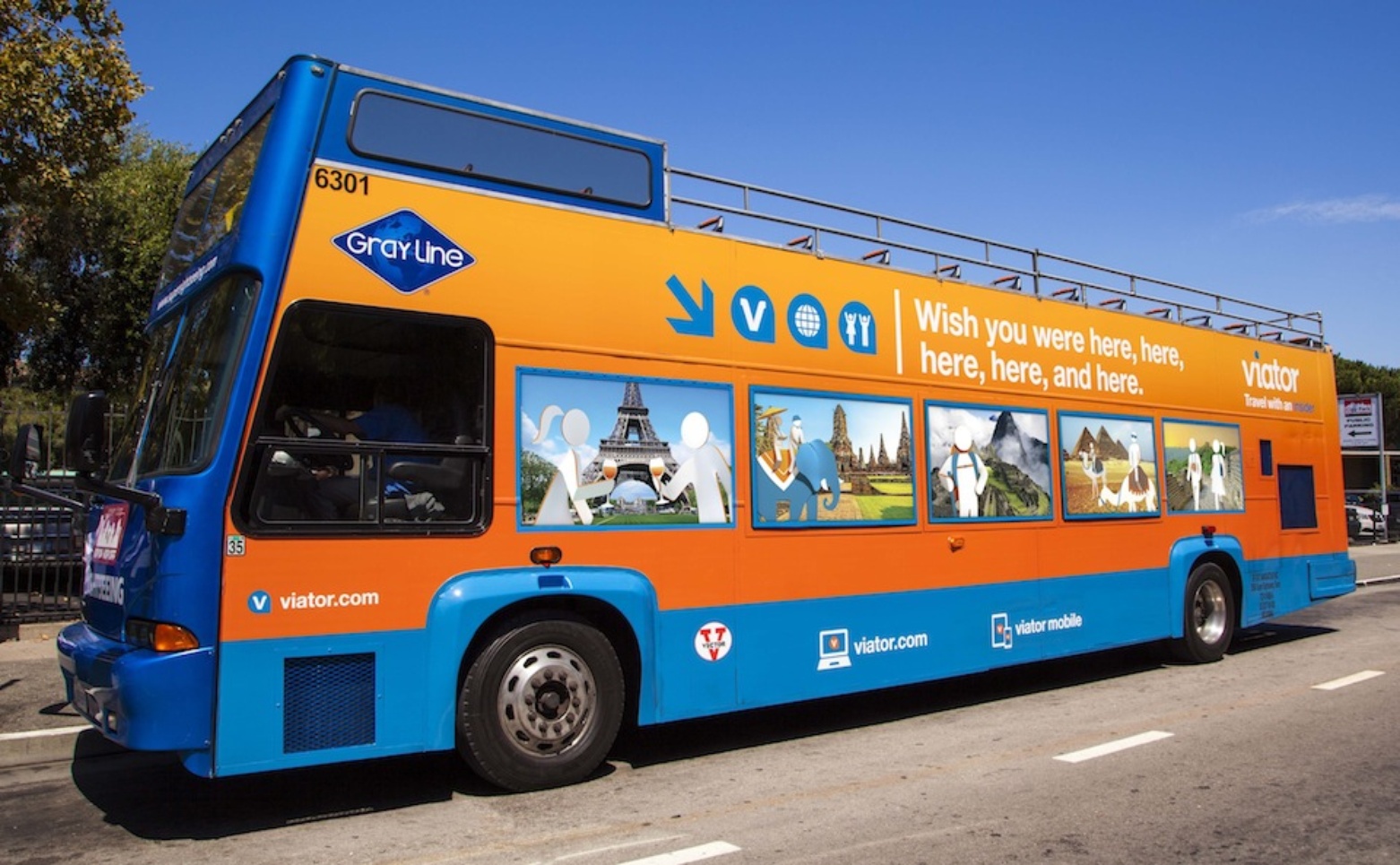 Viator Updates
Last week, Viator unveiled its API and announced that it would be moving from a curated platform to an open platform. As the news broke, we drew up this infographic outlining the biggest changes in Viator's philosophy, technology, and reviews. It was our most popular article of the week. There are still more questions than there are answers to what Viator's announcements will bring come January. After speaking with a few of our readers, here are some of the things you should watch out for in 2015.
Visibility
Viator's curated platform helped tours gain visibility among consumers. By featuring a limited number of tours per category, businesses that were on Viator were sure to be seen. For example, in San Francisco, Viator lists 180 activities spanning 16 categories. This averages out to a little over 11 tours per category. For comparison's sake, TripAdvisor lists over 1,200 attractions in Fog City.
Naturally then, the move from a curated to an open platform raises questions about the competitive landscape. Viator maintains that it will still tailor listings on its website. The company says that it will somehow distinguish the newly added experiences, though it has not yet explained how.
There are some of you that are on Viator partially as a marketing tactic because of the visibility afforded by a curated site. Will the returns continue to pay off once more competitors join the scene? Will Viator look more like TripAdvisor in its new form? These are questions to consider once the new changes start to take shape in January.
On the flipside, the move to an open platform could benefit tours in more remote locations. Because of its curated nature, Viator previously pinpointed destinations that would attract the most booking traffic. Yet, as Skift reports, Viator's CEO Barrie Seidenberg says that the new model will enable the company to feature experiences in "far-flung destinations" as well.
Branding
Another still-unanswered question has to do with branding. As a curated platform, Viator was able to advertise tours generically because there were so few activities per category.
This lack of branding on Viator turns a lot of tour providers off. But with more tours joining the open platform, branding becomes an increasingly important asset for companies trying to distinguish themselves from the herd. We're waiting to see whether Viator will allow tour branding as they switch to an open platform.
Technology
Real-time booking information is becoming less of a luxury and more of a necessity for tour providers. Travelers these days seek convenience and speed. People are planning their trips less in advance, and often wait until they're in their destination to book activities.
On this limited time schedule, having up-to-date booking information is crucial. With the release of its API, Viator can showcase live inventory, giving customers the ability to reserve an activity instantly. If you have booking software that's already integrated with Viator, you'll enjoy the benefits of streamlined reservations across all channels.
Reviews
Last but not least, Viator's updates make reviews all the more important. As we reported in our infographic, TripAdvisor acquired Viator for almost $200 million this past August.
Officially, Tnooz reports that Viator won't be integrating its reviews with TripAdvisor because "they measure different things." (Whatever that means.)
With Viator moving from a curated platform to an open platform, user-generated content will likely play a huge role in the way search results are organized, just as they do on TripAdvisor.
Following the merger, if you are on both TripAdvisor and Viator, people could purchase your experience directly from your TripAdvisor page with a Viator "Book a Tour" button.
This feature helped tours convert positive word-of-mouth from TripAdvisor directly into bookings through Viator. Especially as more consumers expect instant, purchasing gratification, the fewer booking barriers between you and your customer, the better.
Since Viator is still a curated platform, only a few TripAdvisor listings enjoyed this feature currently. As Viator brings more tours into the fold, however, expect more of these "Book a Tour" buttons on your competitor's TripAdvisor profiles as well.
It's as if you were the one kid on the block with a pool and then ten other houses get one too. What's going to get your friends keep coming to your backyard, and not Sally's next door?
The same goes with TripAdvisor reviews. If the ability to reserve a tour from TripAdvisor becomes ubiquitous, reviews become the distinguishing factor again. Check out our blog post on increasing your TripAdvisor rank to stay ahead of your competition.
---
Stay tuned for more Viator updates from Xola University as these changes start taking effect in January approaches.