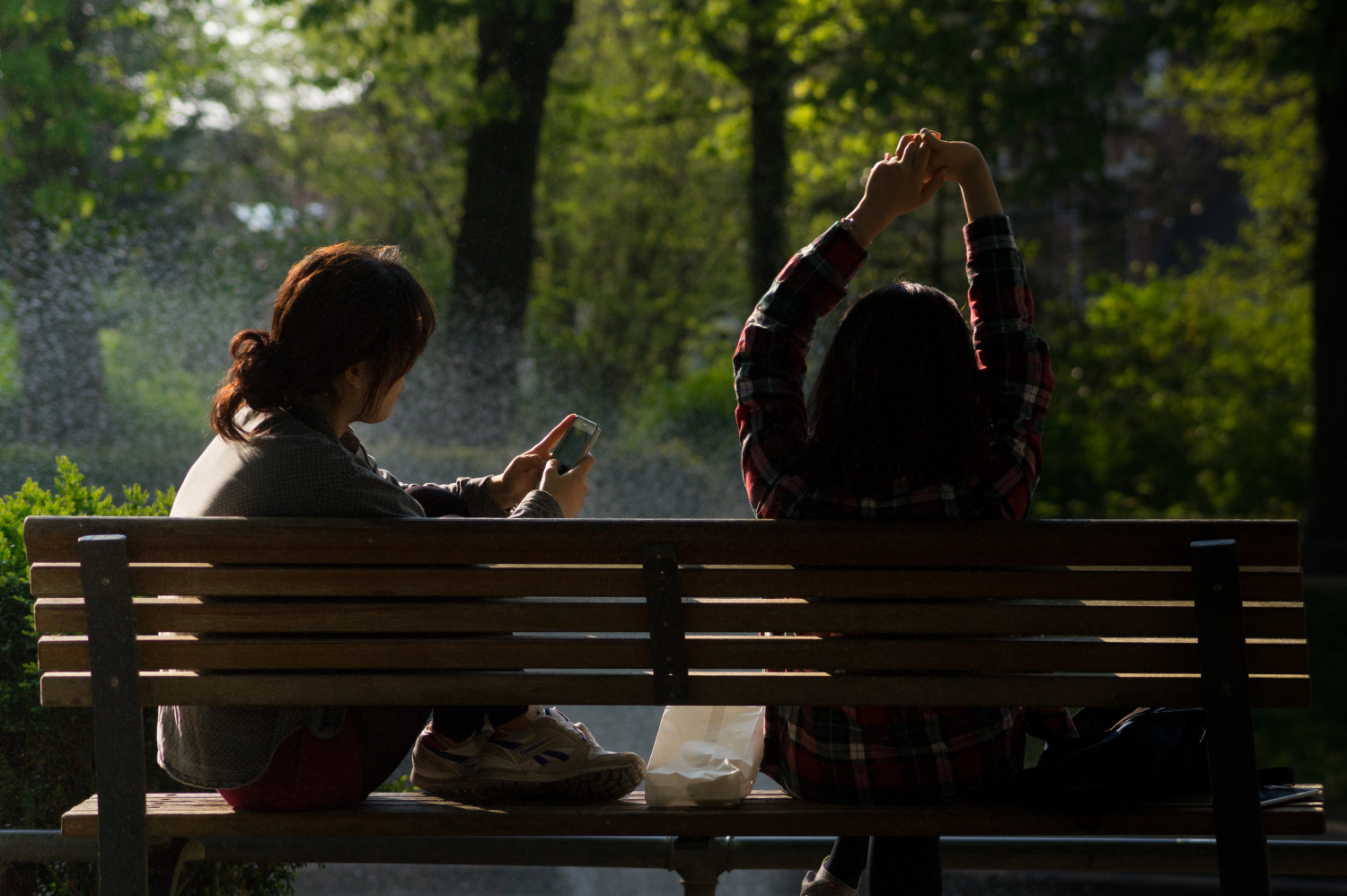 Zip line operators are finding themselves in an increasingly competitive landscape. Zipline courses are getting longer, faster, and more adventurous. They're happening at night and even crossing country borders.
The industry has evolved tremendously since the first commercial zip line was first used by wildlife biologists in the 1970s. And these 14 zipline facts will prove it.
In this post, you'll find zipline industry stats and record-breaking zipline courses that will help inspire your business marketing plan.
1. The modern day zip line tour first was popularized by wildlife biologists.
The zipline as we know it was created as a way to explore ecosystems without disturbing them. In the 1970s, wildlife biologists who wanted to study Costa Rica's forest canopies without disrupting the plant and animal life used ziplines to do so. This is how the idea behind the zipline canopy tour was born.
Ziplining has since grown to become a pillar of ecotourism around the world, allowing travelers to visit and interact with environments they wouldn't normally be able to reach.
2. There are over 400 commercial zip lines listed on Zip Line Rider located in the United States. Twenty years ago, there were only 10.
In 2002, there were only 10 zip lines in the U.S. Today, industry groups estimate that there are more than 400 commercial zip lines across 48 states, which host 70 million rides every year. Ziplining continues to grow in popularity in the U.S., especially as the pandemic has put outdoor adventure tourism in the spotlight.
3. 72 countries and 6 continents in the world have commercial zip lines.
Today, there is more emphasis on the adrenaline and excitement of the experience of zip lining. As adventure travel takes off around the world, the zipline industry is rapidly growing and evolving. Zipline attractions are constantly striving to go farther and higher, one-upping each other in terms of height, distance, and speed.
4. TripAdvisor lists nearly 200 zipline or canopy tours.
If you're not on Tripadvisor yet, it's time to list your business on the platform. Hundreds of zip line tour operators are building their review base on Tripadvisor, which helps them reach the millions of travelers checking the platform daily. Operators should encourage guests to share feedback on review platforms, as well as photos and videos on social media.
5. There are commercial zip lines in every state in the U.S. The only states without them — Mississippi and North Dakota — have both welcomed new zip line parks.
If you're wondering whether or not to start a zip line business, here is your cue. There are zip lines in every state in the U.S., which shows how much tourists like the activity. Both the parks in Mississippi and North Dakota combine the zip line course with other activities, such as a ropes course or lazy pool. Spending time outdoors has become a priority for families and friends post-pandemic, and dynamic attractions like this make sure there's an activity for everyone.
6. North Carolina is the state with the most zip lines. The Tar Heel state has 24 commercial zip lines.
North Carolina is the sixth most-visited state in the country. One of its most popular zip line operators, the Gorge Canopy Zipline Tour, hosted more than a dozen tours a day with about 10 zip liners per hour before the pandemic.
7. Zip lines in Costa Rica generate approximately $120 million in annual revenue.
The zip line industry can be very profitable. And with the right booking software, zip line operators can boost conversions and maximize their revenue. Denver Adventures, for example, saw a 6.4x increase in online bookings after it started working with Xola. Similarly, when Sonoma Canopy Tours adopted Xola, its online bookings went from 55% of its business to a high of 77%, a 40% improvement.
8. In 2018, the 9,290-foot-long Jebel Jais Flight was deemed the world's longest by the Guinness World Records, beating Toro Verde Adventure Park in Orocovis, Puerto Rico, which used to claim the title.
These super-long ziplines are joined by "Volo dell'angelo," in Rocca Massima, Italy, at 7,260 feet long; and The Eye of the Jaguar located in Cusco, Peru, at 6,990 feet.
9. The longest single zip line in the United States is the "Icy Strait Point" located in Hoonah, Alaska. It takes 90 seconds to complete.
It's a thrilling 1,300-foot vertical drop at 24 degrees. The entire course contains six different zip lines, and each is 5,330 feet long.
10. The fastest zip lines in the world can be found in the UK and South Africa
Zip World Velocity 2 is the fastest zip line in the world, soaring over Penrhyn Quarry at speeds of up to and over 100 mph.
Meanwhile, The Zip 2000 Experience in South Africa reaches speeds up to 100 mph, with an average speed of 75 mph.
11. The most people down a single zip line in one hour is 183 and was achieved by ACE Adventure Resort in West Virginia on June 3, 2012.
The ACE Adventure Resort still runs zipline tours today. The resort has since added a night tour to diversify its offerings and stand out from competitors. Competition is high in the zip line industry, with operators constantly adding new and more exhilarating courses to attract adventurous travelers. Operators should brainstorm ways they can set themselves apart from local competitors, such as offering unique add-ons.
12. The longest combined length of a zip line canopy tour is the "Screaming Eagle," located in Georgia.
The course consists of 135 zip lines, measuring 39,127 feet. It would take approximately 12 hours to complete the entire course. Zip line courses are becoming longer and more complex, catering to an audience looking for the extra adrenaline rush.
13. You can travel internationally on zip lines! The Limite Zero zip line crosses the Guadiana river from Spain to Portugal.
It's the only cross-border zip line in the world. In a jump of 2,362 feet, guests will arrive in Portugal, which is actually one hour earlier than Spain, meaning they're also going back in time.
14. In China, villagers and children use ziplines to cross the riverbank and go to school.
For centuries, people have used zip lines to get around in rural China. For the people in southwestern Yunnan province, it had always been the fastest way to get across the Nujiang River, the last free-flowing, undammed river in Asia.
---
Which of these zipline facts surprised you the most?
The zip line industry continues growing more dynamic with each year that passes, from its beginnings in the Costa Rican jungles to the exhilarating thrill it now provides for customers around the world. As the industry evolves, make sure to brainstorm ways your business can evolve with it.