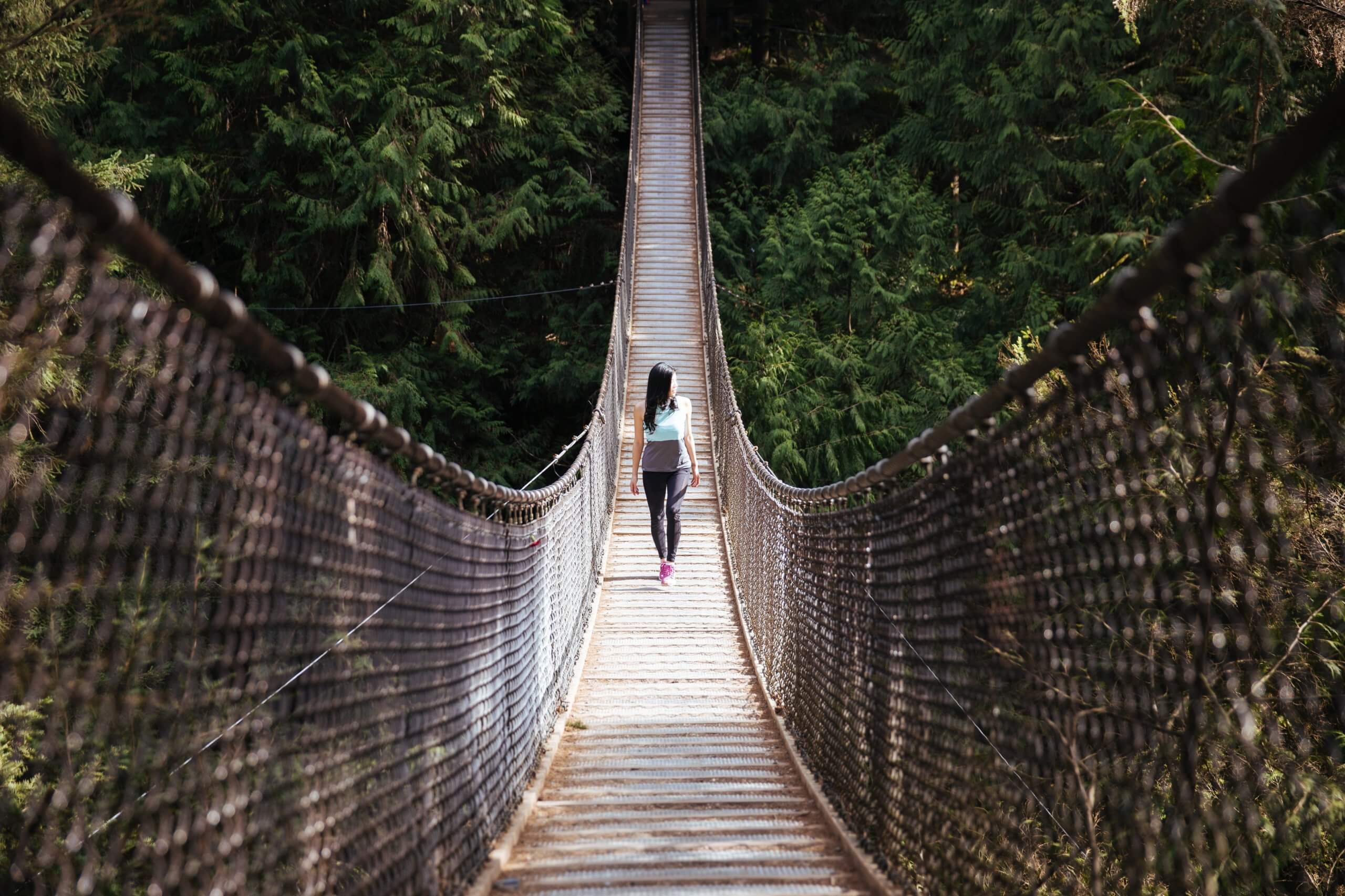 Odds are there's more than one tour company competing for your customers' attention — superior travel branding is a way to win them over.
Every tourism business knows there's power in branding. As a tour operator, everything from the colors and fonts you use on your website to the way you conduct your tours becomes a part of your brand.
Good branding gives your travel company a personality and makes it easier for you to establish a relationship with your guests.
In this post, we'll discuss seven travel companies that are pros at branding, plus tips on how you can use your brand to grow your business.
7 ways to grow your travel business through branding
A travel brand is made up of a series of components: company name, logo, website, mission statement, tone of voice, color scheme, etc. When these components are in sync, they make it easier for your customers to identify and connect with your tourism business.
When you solidify your brand, it becomes easier to create a cohesive marketing strategy. Your brand identity should be present in all marketing campaigns; in turn, you'll see better conversion rates across your channels.
We'll share key learnings from how seven major players in the travel industry leveraged the power of branding to exponentially grow their business.
1. Keep your travel branding consistent like Airbnb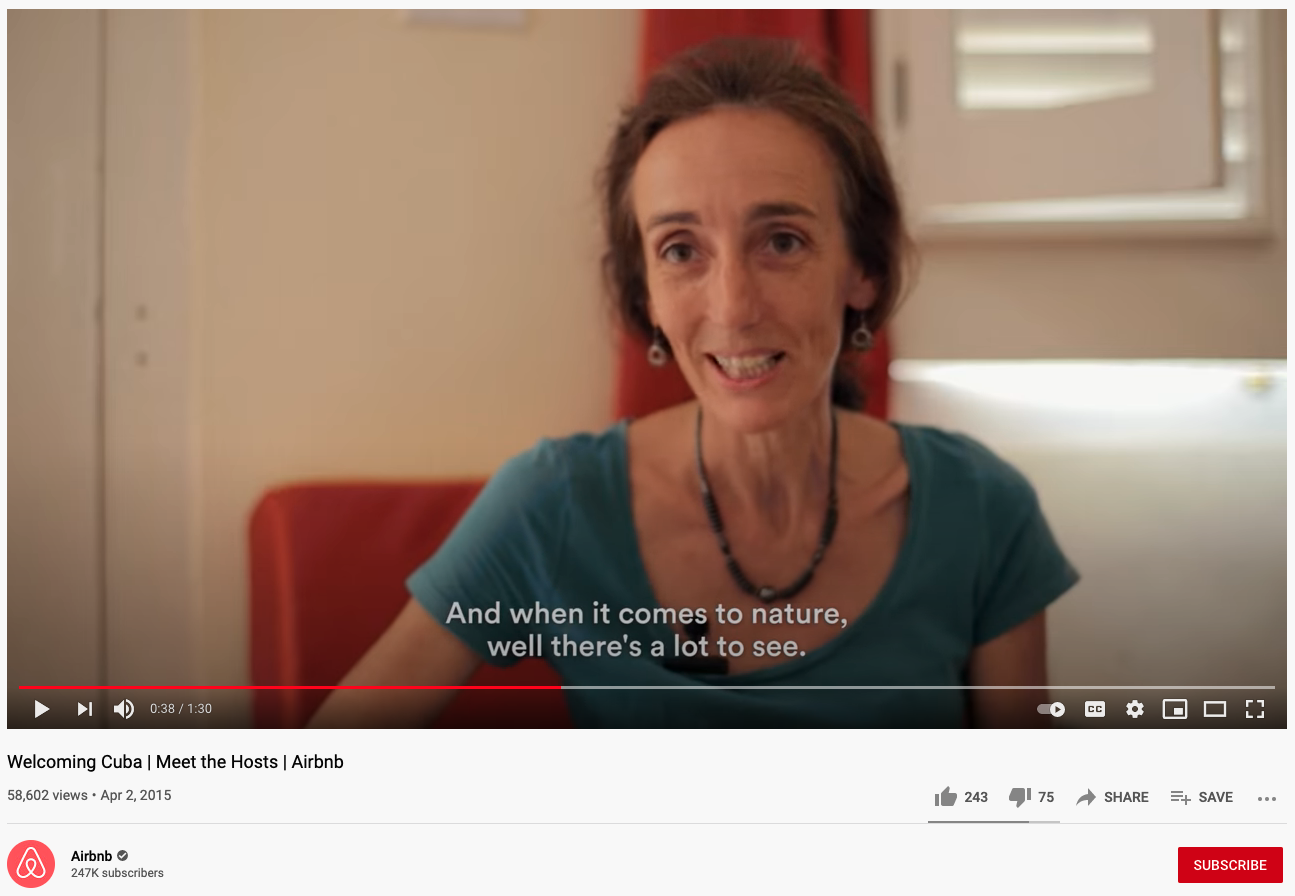 Airbnb is a brand that positions itself as more than just an accommodation option.
It doesn't aim to compete with your typical luxury hotel; it instead appeals to the culturally curious by promising them a more authentic experience. And the company enforces this brand image across all of its platforms.
The service itself gives people a chance to stay with locals in their homes. Every additional feature the company offers, such as guidebooks and tours, is also led by locals. On Instagram, the company shares photos of unique properties and always ties them back to the host.
The brand consistently promotes the company's overarching philosophy that interacting with the people who live in a place leads to authentic travel experiences.
What can tour operators learn from Airbnb?
Like Airbnb, tour operators should also ensure their brand image is equally represented across their online marketing platforms. As you're building your website, remember that the brand you're selling online should match the feel and voice seen on other platforms, such as your social media accounts.
Think of every customer interaction as a chance to introduce them to your company values and what makes your brand special.
2. Create a powerful logo like New York City
New York City gained its "I Love NY" logo in the 1970s when the city was deemed unsafe and unattractive for tourists. The new logo became the face of a big marketing campaign to bring visitors back to the city.
Today, we know that NYC's logo is one of the most recognized around the world. You see it on souvenir T-shirts and mugs sold in and outside the city. It's an iconic symbol that will forever be associated with the positives of traveling there.
This is all to say that a recognizable logo can attract new customers.
What can tour operators learn from NYC?
Aesthetics play a key role in branding. You want customers not only to remember your name but also to recognize your logo.
An effective logo helps make your tour company easy to spot both on and offline. It's a way for guests to instantly recognize your company no matter what platform they're on.
3. Engage users through storytelling like National Geographic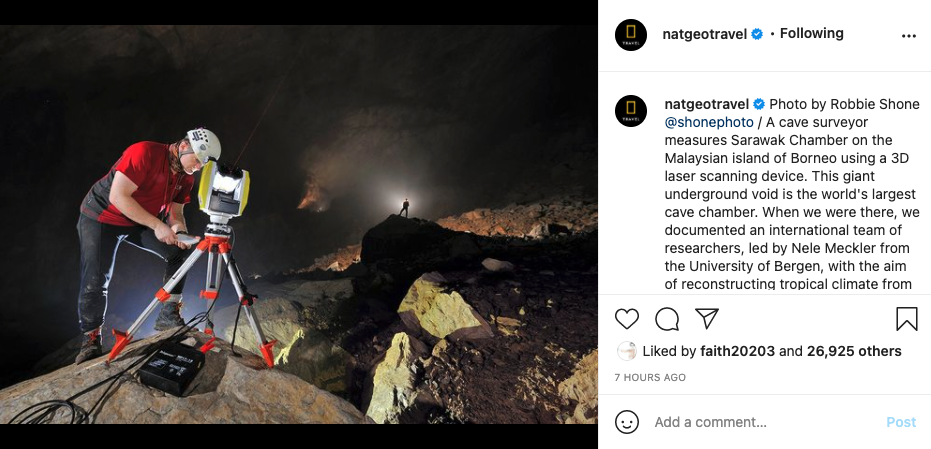 National Geographic has built an outstanding outdoor exploration brand through professional photography and storytelling. More significantly, the media company found a way to differentiate itself from other travel accounts on Instagram specifically — because, let's face it, there are loads of them.
Instead of just identifying a photo's location, Nat Geo Travel often features the photographer's first-hand experience or a traveler reminiscing on that moment in the captions.
It's a strategy that makes the massive account of nearly 43 million followers feel more personable. The captions show that there are real people behind the photos, making it easier for people to connect with them.
What can tour operators learn from Nat Geo Travel?
Social media is a great place to play around with storytelling.
You can share user-generated content and guest's firsthand experiences in your captions or even share behind-the-scenes aspects of running a local tour business. The more personable your brand is, the easier it is for your guests to relate to it.
Keep this in mind when you're writing your tour descriptions, too. Use descriptive language to paint a scene for your guests — whether it's the aroma of sizzling garlic during a cooking class or the crystal clear water during a snorkeling tour.
4. Learn from Expedia's user experience
Expedia is a trusted travel brand because it takes the hassle out of booking a trip. People can book hotels, flights, and car rentals on one single platform, which then stores all the information for them.
Expedia's brand is based on the idea that a stressful process can be simplified. The company upholds this ethos throughout its website, using eye-catching images and social proof in the form of guest reviews to assist guests in their research process.
The brand wants to be seen as a trusted travel partner for post-pandemic travelers, or "a brand that is there for travelers from start to finish," company exec Shiv Singh recently said.
What can tour operators learn from Expedia?
User experience is just as much part of your brand as your logo. Think about the process of booking tours on your website and whether that matches your brand identity. Is it seamless? Is it intuitive? Is it easy for guests to communicate with you? How is the process impacting your brand identity? After answering these questions, you can start brainstorming ways to optimize your site to drive more bookings.
5. Stay true to your brand like Southwest Air Lines.
Southwest Air Lines has successfully built a cult brand that counts on a band of loyal flyers across the U.S. The airline is known for exceptional customer service, kind flight attendants, and quirky characteristics like colorful airplanes and no assigned seating.
Much of the brand's identity can be credited to its company culture. Southwest prides itself in putting its employees and customers first, and much of its brand messaging focuses on those values.
Most importantly, the airline delivers. The company tries to reinforce its brand with every interaction. What makes Southwest such a successful brand is that its advertising and marketing are all true.
What can tour operators learn from Southwest?
Southwest is an example of how company culture can influence a brand image. If your company has a fun and engaging brand, make sure to hire tour guides that promote that image. The airline stays true to its values and principles, and tour operators should do the same.
6. Build a reputation like Tripadvisor
The Tripadvisor brand has become synonymous with travel research. The company is seen as a reliable source of travel information because it has curated a massive database of user-generated content, specifically reviews.
The brand is widely recognized as a barometer for quality, so much so that tour operators around the world ask guests to rate their experiences on Tripadvisor.
Tripadvisor rewards brands for getting reviews in competitions like "Travelers' Choice," which highlights top-rated destinations, hotels, restaurants, experiences, and more.
What can tour operators learn from Tripadvisor?
Leverage user-generated content to promote your reputation and build a brand that consumers trust. You can do so by displaying testimonials on your website, asking guests to review your experiences, and growing your social media following.
7. Appeal to your niche audience like World Nomads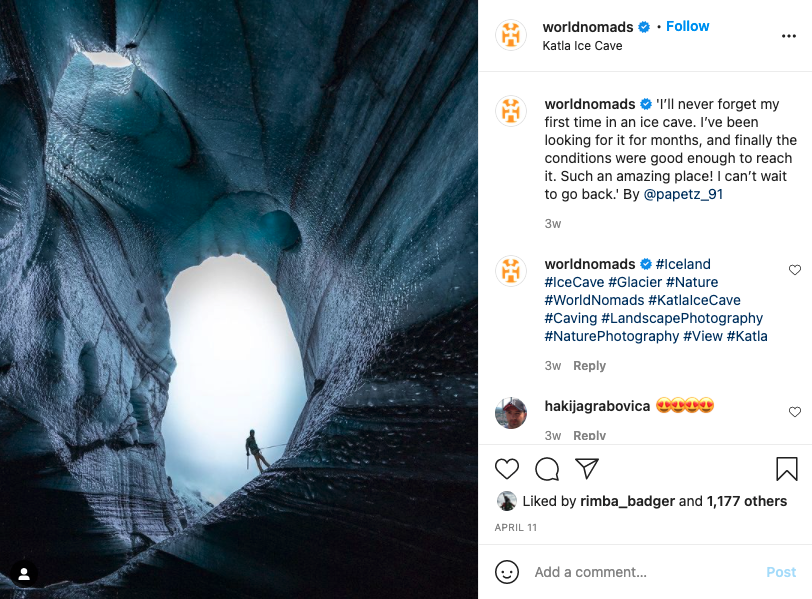 If you looked at the World Nomads Instagram page, you probably wouldn't guess it belongs to a travel insurance company.
Travel insurance isn't necessarily the most exciting industry, but World Nomads has spun a lively and engaging brand online. It bills itself as not just a "travel insurer," but an "adventurous lifestyle brand."
Rather than appealing to everyone, the brand directly targets an audience it knows will use its services: adventure travelers. It promotes this brand identity on Instagram by sharing photos of scenic landscapes around the world, and on its website, where there's an entire section dedicated to adventure travel stories.
The company even has a scholarship program for aspiring travel photographers, filmmakers, and writers to further connect with its audience.
What can tour operators learn from World Nomads?
Tour operators can create engaging travel content on their websites and social accounts to appeal to their target audience. Rather than creating a brand that appeals to just anyone, you can focus on a content plan that specifically speaks to your ideal guest.
You should also consider what channels your target audience is using to reach you. If your niche is millennial adventure travelers, they're more than likely booking travel on their phones. In that case, it's especially important that your website be optimized for mobile.
***
The key takeaway? You don't have to be a massive company to develop a good travel brand, but it sure helps to learn from them.
Feel free to refer back to this post for pro-level travel branding techniques as you work on nailing down your own.