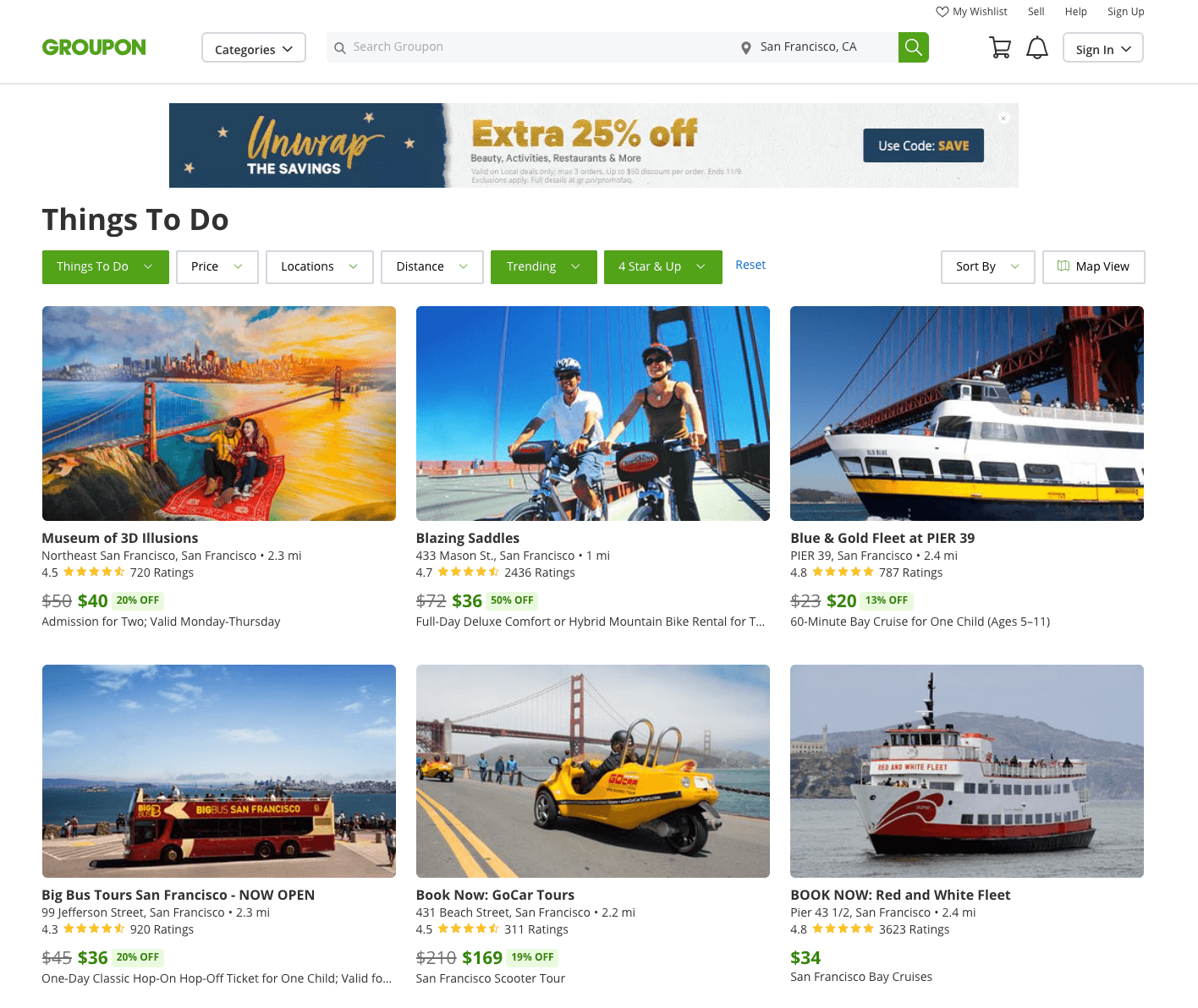 Xola becomes an official Groupon API booking partner enabling tours and attractions to bring in new customers and manage capacity.

As one of the first partners to integrate with Groupon Connect, this allows tours and attractions to connect and sell experiences on Groupon's vast marketplace while meeting new requirements created by COVID-19 pandemic.
In this post, we're outline what this news means for tours and attractions, including:
What's Groupon?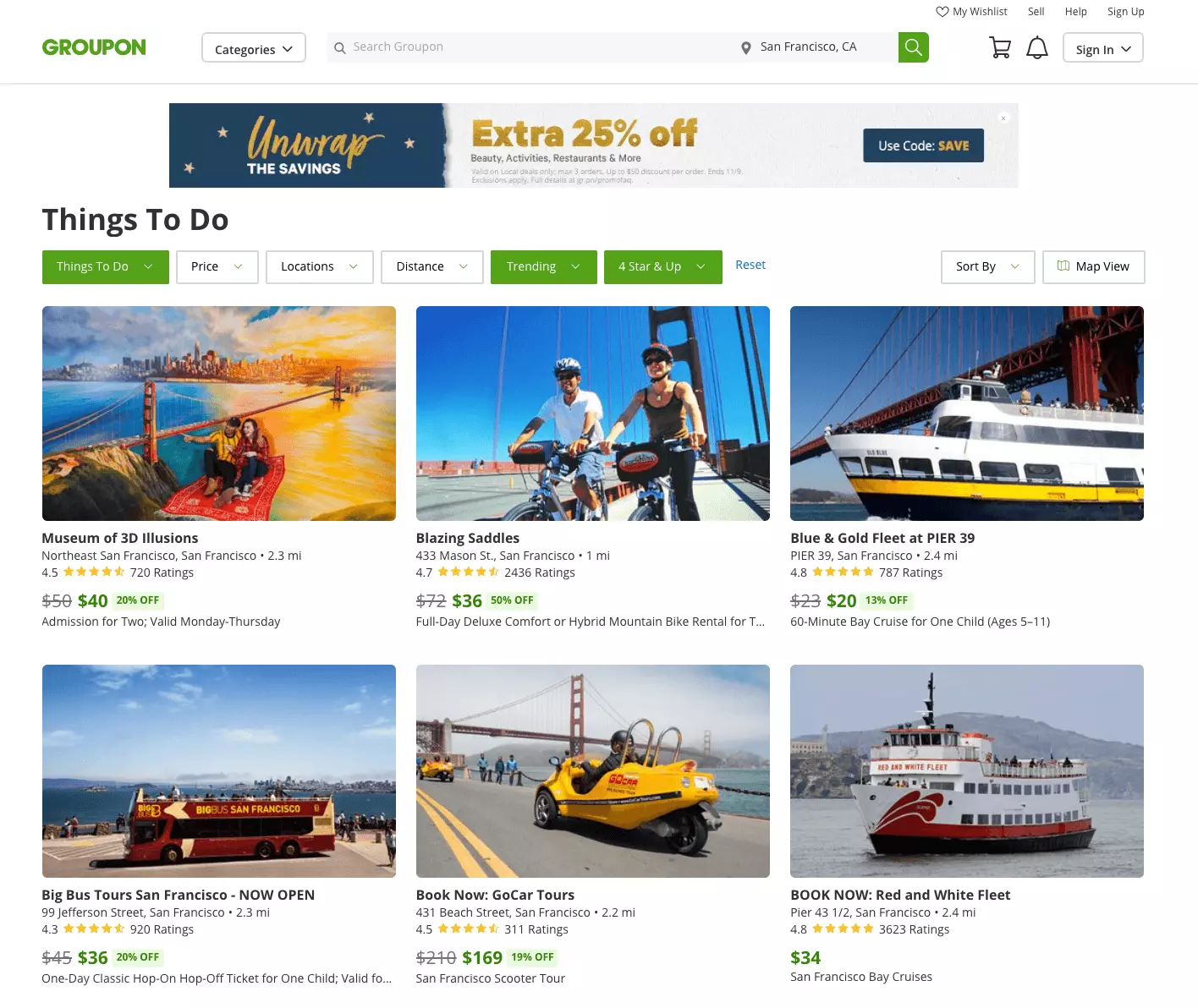 Groupon is a leading online marketplace that helps people find great deals, experiences, and fun things to do in their city (or wherever they may be traveling to).
For example, if a guest is planning a roadtrip to the Bay Area, they could search Groupon for fun things to do at a discount – like bike or scooter tours – while also practicing social distancing.
What's Groupon Connect?
Groupon Connect is the company's recently launched next-generation API that enables leading booking, reservation and ticketing platforms to connect merchants directly to the Groupon platform, making it even more convenient for consumers to book deals from their favorite local businesses and attractions.
The new integration enables Xola's merchants, ranging from escape rooms, ziplines and challenge courses, sailing cruises and other local leisure activities, to sync their existing Xola booking availability directly with their Groupon promotions.
What does this mean for tours and attractions?
In the last year, 38.1 million people have bought at least one deal on Groupon in the last year. And with millions of monthly active visitors, this provides both additional reach, exposure to Groupon's vast audience.
And for tours and attractions who are on Groupon but don't have an integrated booking platform, you can now use Xola to grow, run, and streamline all of your bookings in one central place – from your website and Groupon to TripAdvisor, Reserve with Google, Expedia, and many more.
This integration is currently live just for U.S. tours and attractions, with an international expansion to come at a later date.
Looking to read more about our Groupon integration? Learn more here.