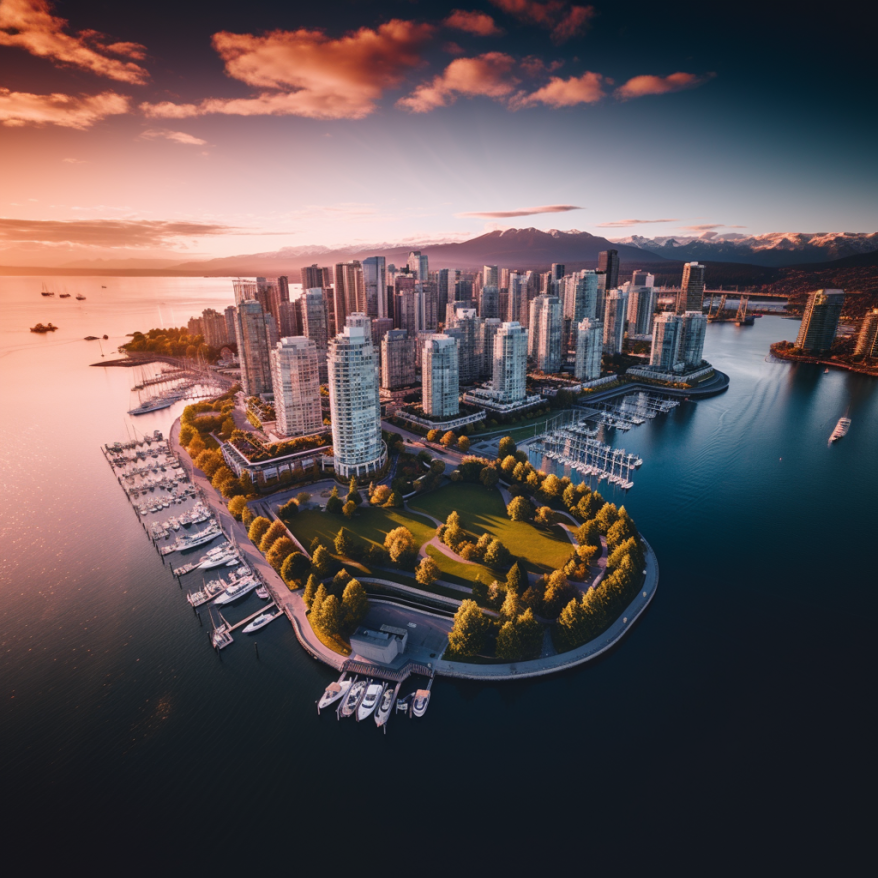 How Xola helped Foxtrail expand into Canada
Key Takeaways 
Expanding into Canada 

Driving growth

Xola as a growth partner 
Tiago Lage has his hands full as the Managing Director of Foxtrail Canada. 

While Foxtrail isn't a new brand, they've only been in Canada for less than two years.

The company was originally founded in 2002 in Switzerland as an outdoor entertainment experience. They've since scaled their self-guided scavenger tours to London, Paris, Berlin, Helsinki, Rome,Nuremberg, and Porto.

"So, Foxtrail was born in Switzerland almost 21 years ago," says Tiago. "It's an old-school outdoor entertainment. That's what I like to call it. So what we really provide is outdoor entertainment experiences to people." 
Expanding into Canada 
20 years later, they were ready to expand across the Atlantic Ocean to Canada. 
Exciting self-guided scavenger hunt through Vancouver / transforming the city into a playground for tourists, corporate groups and school kids. 
"So, one thing I liked about the project when I was challenged to expand it here to Vancouver was that it covers the whole spectrum. Basically, it's B2C to B2B. So that means that the solution we would have to basically have, booking wise, would have to work well with small bookings, large bookings, et cetera." 
Finding the right booking software 
Tiago wanted a booking software that they could grow into. After all, launching in a new country is stressful enough. They didn't want to add having to switch to a more powerful booking software in a year or two. 
This meant that ease of use, reliability, and exceptional customer support were non-negotiables. 
"It's a very reliable tool. Very easy to use. It's powerful," says Tiago. 
Another selling point was the fact that Xola Waivers is a free, built-in digital waiver solution.  
"We wanted waivers, actually our insurance company wanted it," says Tiago. "We were able to get insurance because all customers have to sign the digital waivers. The process is so easy. We don't have to pay for that service or for that add-on like, in other working systems. So that really helps. It was already integrated and works well." 
Building brand awareness 
With the logistics of accepting bookings ironed out, Tiago was able to move onto this other big channel – driving growth for both their consumer and business sides.

Despite launching near the end of July 2022, they were able to do decent business at the end of the peak season in their shoulder season.  
"It's been growing but we can't expect miracles. We don't have the brand awareness that we do in Switzerland. So we are basically trying to do some offline marketing." 
On the B2C side, they are able to use Xola's coupon feature to track which offline marketing efforts are working. And, they can winback more previously lost bookings with Xola's Abandoned Booking Recovery features.  
On the B2B side, Tiago is also making a lot of headway selling group bookings to schools and companies. 
"When we get a request on our website for team-building, I stopped emailing people back with the key features and the advantages. Now, I just call, so I learn that if I get on the phone with the person, who basically asks for more information and I'm able to convey my passion and my enthusiasm for the experience, the conversion rate is higher."
Xola as a growth partner 
With so much on his plate, Tiago is in Xola a lot. 
"The more I've been using Xola, he says. "The more comfortable I feel with it." 
While he is the first to share how easy it is to use, he doesn't hesitate to reach out to Xola support if he has a question or runs into the occasional issue.

"I just chat because I know Xola is there," says Tiago. "I get my answers solved or if it's not solved, someone will actually go internally and then they will actually fulfill their promises. They will follow up, send me an email on what they found out."
It is this fast, proactive, and helpful support that is one of the reasons why Tiago doesn't hesitate to recommend Xola to other tour operators. 
"I tell them that you will always get the support you need in a very timely manner," he says. "And Xola is a very powerful tool integrated with a lot of others in this sector. And it is very easy to use, very reliable, and very powerful."