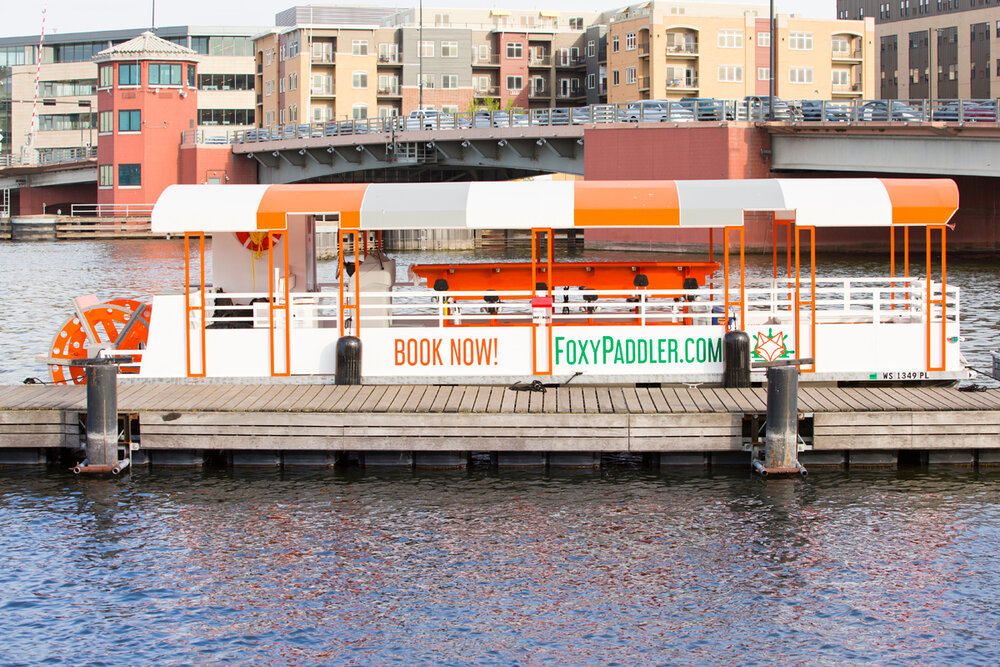 From Pedal to Profit: Discover How Foxy Pedaler Recovered 30% of Abandoned Revenue
Key takeaways 
Growing steadily year over year 

Streamlining the check-in process with digital waivers

 

Xola as a partner 
As the manager at Foxy Pedaler and Foxy Paddler, which provides 2-hour party bike and party pontoon boat tours in Green Bay, Wisconsin, Scott Clark is juggling a lot. He handles bookings, manages guides, maintenance requests, and assists with marketing. 
In fact, in their busy summer season, he is on the go constantly as they are running tours seven days a week with many overlapping tours. He relies heavily on Xola's mobile app to be able to make sure he and all of their guides have the information they need for smooth tours.  
"When groups come to check in for their tour, we want to make it as quick as possible, so we can get through all the steps and get them on board with our bike or boat," says Scott. "And because we have multiple experiences happening at the same time, I have other staff that are using Xola as well too. I need that to be as easy as possible for them to navigate without having to have a lot of trouble and coming to me while I'm running tours at the same time." 
This means all of our guides can see their schedules and all of the relevant information for each person on their experience right on their smartphone.  
"Everyone uses the app there, which is easy because then when I schedule them, I don't have to worry about it because they get the email notification," he says. 
This is essential to getting each group checked in quickly, so they can spend more time on the experience. 
From all paper waivers to 90% digital waiver completion  
One of the biggest bottlenecks in their check-in process used to be getting everyone to sign paper waivers, which is particularly important anytime you combine alcohol with moving vehicles. 
"Yeah, it's a huge liability," says Scott. "They're super fun, but we want to make sure everyone is safe, and they understand and are clear with our rules." 
They probably would have stayed on paper waivers for a lot longer had it not been for the COVID-19 pandemic. 
"We started using Xola Waivers that first summer of COVID because we were trying to have the least amount of contact with people as possible," says Scott. "Because what we did before was we had paper waivers. So I had to print those out. I would give them to each person, and they would have to fill it out. That way, we know people did sign it and fill it out themselves."  
Now, instead of having to print out paper waivers for 100% of customers when they arrive on-site, 90% have already read and signed their waivers online through Xola Waivers. This means less time waiting around on-site and more time having fun on the streets or on the water. 
Growing steadily year over year 
As a small business, Foxy Pedaler has a scrappy, but very effective marketing plan. They've grown year-over-year largely through Google Ads, Facebook Ads, and guerilla marketing tactics on the streets of Green Bay.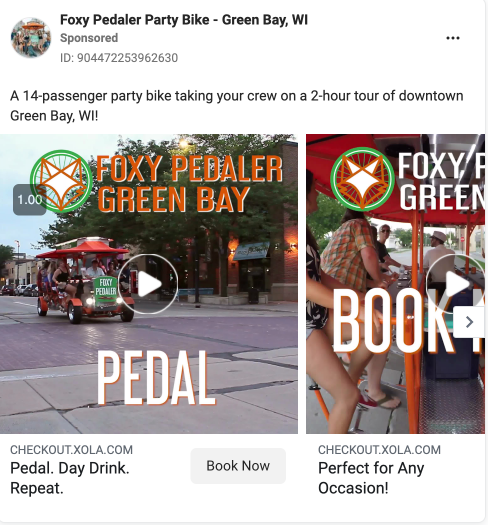 When they are spending money on ads, they want to make sure they are getting the most bang for the buck. They've turned to Xola's Abandoned Booking Report to help with that. They are not only capturing some would-be customers through Abandoned Booking Recovery, but Scott takes it a step further and actually calls, texts, and emails anyone who was on the site but didn't book. 
"I use the abandoned booking report every week," says Scott. "That's been helpful to see who's been on our website. And I just give them a quick call if they haven't booked. I think giving them the opportunity to talk to an actual person really helps." 
All of these efforts combined mean they are turning around 30% of previously abandoned revenue into sales. 
Xola as a partner
Scott is the first to admit that Xola helps him manage everything. 
"It's a great way to easily navigate the information that you need so that you can create your tours how you want it," says Scott. "It's easy for people to book. And then when you need to make changes, it's easy to do that when you need to do something a little different from how you have everything structured."