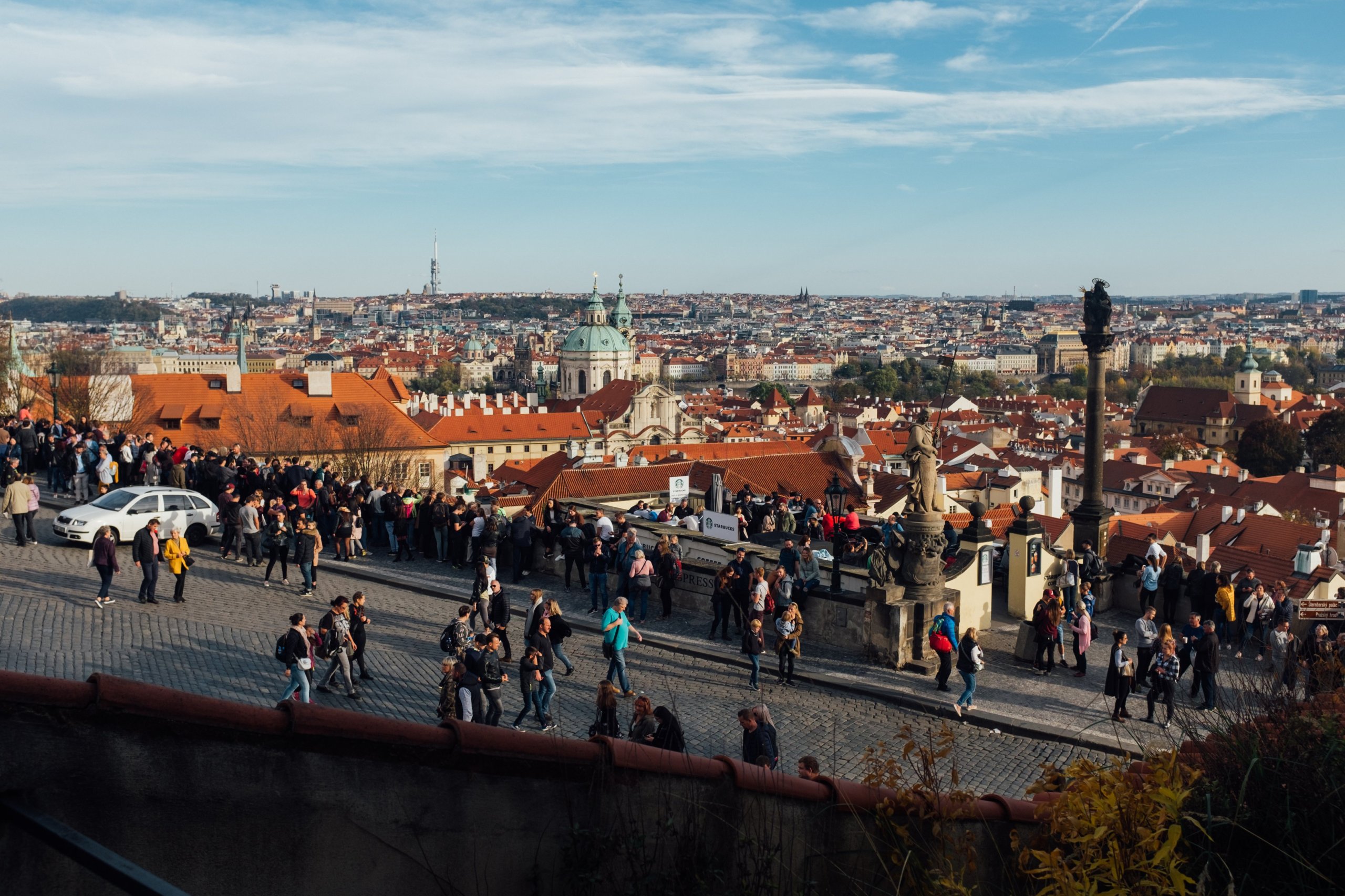 The year 2020 showed tour operators around the world the importance of appealing to international, domestic, and local tourists. When international travel dissipated, tour operators were left scrambling to fill the gaps.
After a year of on-and-off lockdowns, people are ready to get outside. Still, many are hesitant to get on a flight or travel overseas. They're instead turning to domestic tourism, and most are starting in their own backyards.
Throughout the pandemic, we've seen people reconnect with their cities and venture out into their own states. And with just a few tweaks to your marketing strategy, it's a travel trend you can capitalize on.
In this post, we're sharing 12 marketing tactics to help you attract more locals to your tours and activities.
1. Get to know your local customers
Understanding what your local customers are looking for in a tour or activity will be the foundation of your new marketing strategy. Local customers may have different interests, requirements, and concerns than international guests.
For example, a local guest is likely more interested in visiting lesser-known places than a city's main attractions. The more you get to know your local guests, the better you'll be able to market your tours to them.
2. Connect with your local tourism board
You should try reaching out to your local tourism board or destination marketing organization (DMO) to see if you can work together.
You can start by taking a look at their website to check out their local tourism initiatives. Perhaps your company can partner with them for a local campaign. You should also look to see if they're doing any seasonal promotions so that you can align your own marketing strategy with theirs.
3. Offer a local discount
Offering a residency discount or coupon code is a great way to attract more locals to your tours, like how Disney offers discounted tickets for Florida residents.
Local tourists that have suffered pay cuts or unemployment during the pandemic will be looking for really good deals to spend money on entertainment. Offering locals a discount can not only help support your community, but also bring in new customers.
Pro Tip: Here is how to create a coupon or voucher within Xola.
4. Tailor your experience to a local audience
What would excite a local?
For example, if you're a bus tour operator that typically takes tourists to your city's major attractions, perhaps introduce a "hidden gems" tour catered to locals. This new tour could stop at local businesses that are less mainstream but just as interesting. Or you could introduce a historical tour that lets local guests connect with their town's history.
5. Market your tours in local media
Reach out to local newspapers, magazines, tv stations, and local social media influencers to see if they're interested in writing about your business.
You can send out a press release about your company, particularly highlighting your new tours or activities.
6. Partner with local influencers and bloggers
Your city's influencers and bloggers are likely seen as destination authorities: They know what's in, what's new, and what's going on in their city. Their followers often look to them for inspiration for every kind of social activity, from where to go for dinner to what to do on the weekends.
When you partner with a local influencer or blogger, you're increasing your company's visibility to their entire following. Lifestyle and travel influencers, in particular, have focused on showcasing their hometowns over the past year, and their followers likely trust their recommendations
7. Focus on your location in your SEO strategy
Make sure you're including your location in your target keywords for search engine marketing (SEO).
Local tourists will be searching for things to do in their own neighborhood, city, and state until regular travel bounces back. Keep your company relevant with the smart use of local keywords in your SEO.
8. Target a local audience with your Facebook ads
Use Facebook's geographic targeting features to reach local guests with your ads. You can target potential guests living in a specific mile radius from your city or your state as a whole.
Before launching a new ad, make sure it appeals to a local audience. Show them something they don't know about their city or state, or paint your attraction as the long-awaited quarantine escape they've been looking for (without having to get on a plane).
9. Use social media to reach local customers
If you don't already have social media pages for your business, it's time to set one up. For example, Facebook and Instagram are a great platforms for local businesses because they can include important visitor information like location, phone number, hours, etc. on their profiles.
You should also add your company website to your bio to direct customers there. Do the same on your business's Instagram page. Then make it easy for families, friends, and other community members to become fans of your page — you can invite them to "like" it — and ask them to share it.
Begin posting about topics that interest your local community, such as local hidden gems, top things to do, new restaurants, and new activities. Local tourists will be looking for experiences that make them feel like they're traveling, even while staying in their own city. Your company can pique their interest by offering local experiences they haven't heard of before.
10. Create offers or events around local festivals
Does your city host a jazz or food festival? This is a great opportunity for you to capture a local audience. You can create an experience that aligns with the event's marketing, or offer a special discount in honor of the festival.
11. Reassure your guests
Many people are still hesitant to participate in social activities, especially in a tour group. Your guests today will likely have concerns about cleanliness and social distancing, and it's your job to reassure them that your experience is safe.
Share your new safety measures with your customers on your website and social media. Make your customers aware of the new measures you've implemented so that they feel confident enough to book.
12. Think beyond your city
Safety and travel regulations vary by state in the U.S. To avoid confusion, many people are choosing not to cross state borders. That doesn't mean they're not ready for a staycation, though. Many people are opting for weekend getaways and road trips within their own state.
Keep this in mind when you're crafting your social media and other paid marketing strategies. How can you capture an audience beyond your city?
---
In sum, there are a number of ways to tweak your marketing strategy to appeal to local tourists. Now is the time to cater to people who might still be hesitant to get on a plane or don't have the money to take more elaborate vacations.
Building a local customer base is a long-term investment, and there's no better time to start than now.