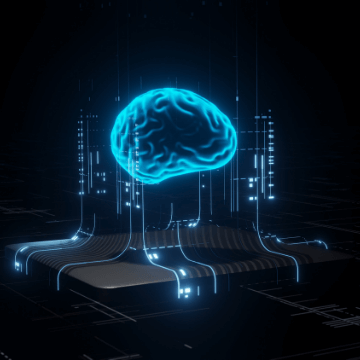 Not sure how your guests feel about your attraction? Perhaps it's time to leverage artificial intelligence technology to find out.
Every review, email, or conversation your guests have had with your company online can be used to better understand them. Rather than sifting through hundreds of reviews yourself, though, you can leverage machine learning and a technique called AI text analysis to do the job for you.
Text analysis allows a company to keep its finger on the pulse of the guest experience. They're aware of how their guests are feeling, what's driving their reactions, and what the company can do to make them happier.
In this post, you'll learn how your attraction can leverage AI text analysis to do the same.
What is AI text analysis and Natural Language Processing (NLP)?
Is there a difference between AI text analysis and text mining?
Why is text analysis important?
What is AI text analysis and Natural Language Processing (NLP)?
AI text analysis is a technique that uses artificial intelligence (AI) technology to extract information from large amounts of text data — such as guest emails, social media conversations, and customer service chats.
Natural Language Processing (NLP) refers to the computer program that makes sense of all those human conversations.
NLP can help attractions automate the process of understanding customer comments on a large scale. This can help your business make data-driven decisions on how to improve the overall guest experience.
If you've ever spoken to Apple's Siri or Amazon's Alexa, then you've experienced NLP in action. Siri and Alexa are virtual assistants that convert human language into a language that machines can understand. They then produce the appropriate responses depending on that interpretation.
Later on in this post, we'll go over a few examples of how attractions can leverage this technology to improve the guest experience.
Is there a difference between AI text analysis and text mining?
Both text analysis and text mining leverage NLP to transform unstructured information in documents and databases into structured data that can be easily digested and further analyzed.
Text mining is the process of pulling information about sentiment and emotion from data. For example, an attraction would use a text mining tool to evaluate how customers feel about their visits by studying their online reviews.
AI text analysis, on the other hand, can be applied not only to written text but also to human speech, images, and signs. This approach will identify patterns and trends
And interpret what that means for the business.
For example, an attraction could use AI text analysis to predict an increase in ticket sales over the holidays by looking at the number of times the attraction has been mentioned online during that time.
Businesses often use a combination of both technologies to gain insight into guest satisfaction.
Why is text analysis important?
Without text analysis technology, your attraction would need to hire someone to manually examine huge amounts of data. The process itself would be very time-consuming, and you likely wouldn't receive results in real-time.
Yet with AI technology, you can process and organize this data in a matter of seconds. You won't need to hire additional staff since a computer can do it for you automatically.
This allows your attraction to direct your resources to more important business tasks.
Text analysis also allows businesses to analyze data in real-time, allowing attractions to address negative comments or urgent requests immediately. Guests will appreciate a company that addresses their concerns sooner rather than later.
Finally, leveraging AI technology removes the human possibility of making mistakes while analyzing data. Your attraction will be working with a more accurate analysis of its customer data.
3 examples for how to use it
Companies today are using AI text analysis to fully understand their customers, find out how they feel about their brands, and offer 24/7 assistance.
1. Identify your target customers
Attractions can use AI text analysis to build a customer persona based on real data. By analyzing the content your visitors share on social media, for example, you can learn more about their demographics and interests.
You can study their social interactions to learn about the way they plan their travels, and more importantly, at what phase of their journey they purchase tickets to attractions. Then your marketing team will know when to target them.
Moreso, your team can design tailor the guest experience to these specific buyer personas.
For example, the tourism office for the twin cities of Haparanda, Sweden, and Tornio, Finland, knew it wasn't reaching its audience very well online.
The tourism organization decided to create a buyer persona to change that. It studied their target audience's social media habits and found that visitors "use Instagram, TripAdvisor, and Pinterest" and "prefer video, photo, and text posts." Moreso, it found that this persona was frustrated by the brand's "boring social media, lack of visual content, and lack of interaction with visitors."
So the tourism body used this information to revamp its social channels with visual and shareable content that would appeal to its target audience.
2. Find out how guests feel about your attraction
What are the positive and negative opinions shared about your attraction?
You can use AI text analysis to examine the reviews and guest sentiment on a large scale. You'll be able to specifically investigate the aspects that guests find the most positive and those that make them the most frustrated during their visit. Your team will then know to focus their energy on improving the aspects that mean the most to your guests.
Aside from identifying your strengths and weaknesses in the eyes of the customer, analyzing what's being said about your brand online also helps you understand how you compare with competitors in your area.
Southern Italy's popular tourist destination Cilento used AI text analysis to find out how guests are talking about the region on social media. The analysis was done on tweets sent about the region. Results highlighted the best talked about regions and what drove the positive sentiment, such as beautiful sunsets in the summer.
3. Offering 24/7 assistance with chatbots
The third way you can leverage this technology is via chatbots.
Chatbots can offer 24-hour support for your guests. Regardless of the time of day, a chatbot can interpret a guest's question and supply them with an appropriate response.
They can answer basic questions like "Where are you located" and flag more urgent requests for your team to handle.
The benefit is that they offer immediate customer service, eliminating the need for customers to wait until working hours to reach out to your company or be put on hold while they wait for an answer.
It also lessens the strain on your staff, who can now spend more time assisting customers with more serious questions and requests.
Amtrak takes advantage of this with "Ask Julie," a chatbot also known as one of the company's best customer service representatives. The bot answers an astonishing 5 million questions per year, which has helped the company increase bookings by 25%.
***
In conclusion, AI text analysis can provide you with the right data to improve your guest experience.
The technology can interpret what your guests are saying online, how they feel about your brand, and more.
Attractions can leverage this information to offer guests an experience that surpasses their expectations.