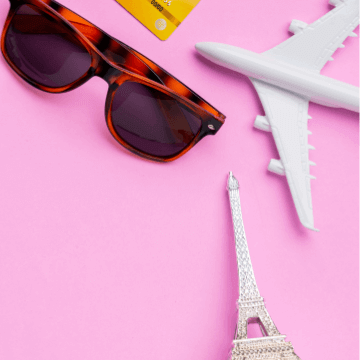 How can a new tour company with a small marketing budget start driving dozens of bookings right away?
You can list your tours on a big-name website like Expedia or a similar Online Travel Agency (OTA). Companies like Expedia, Viator/Tripadvisor, and GetYourGuide are among the top OTAs in the travel industry — and they can help tour companies and attractions reach a lot of new guests.
In this post, you'll learn what an Online Travel Agency is and how you can use these platforms to grow your business.
5 benefits for using OTAs in your marketing strategy
What's an OTA?
An OTA is an online marketplace that allows travelers to search for and book travel services, such as hotels, flights, car rentals, tours, and activities.
There are dozens of OTAs on the market, with some focusing on specific areas of travel like experiences and attractions, and others acting as full-service travel agencies. OTAs like Expedia fit the latter description because travelers can book hotels, flights, and local tours through the platform.
Meanwhile, OTAs like GetYourGuide and Viator are focused solely on tours and attractions. Travelers go to these websites to find out what there is to do in a destination. An OTA will present them with the best options for tour companies and attractions, which simplifies their trip planning process.
OTAs work directly with travel suppliers like yourself. They're simply reselling your tours and tickets on their platform — for a fee.
How do OTAs work?
Every kind of tour operator and attraction can list their experiences on an OTA, though they will have to go through a vetting process.
To have your offerings shown on an OTA, you'll need to apply to be one of their suppliers. More often than not, the application can be completed online.
In this application, you'll need to tell the OTA about your company, your products and services, your audience, and more. You'll also start creating the actual listing for your tours or attraction. This involves uploading photos of your experience, writing a clear description, and coming up with a compelling title.
The application will walk you through the process and often provide tips on how to improve your chances of getting accepted.
You'll soon hear back from a representative that will discuss your commission rates and walk you through the final steps.
Once your experience is listed, you'll have a landing page where guests will be able to book your tours. You can edit this landing page just as you would edit your own website. The more compelling your photos and descriptions, the more guests you'll draw in.
Guests will also be able to leave you reviews on this page.
The final step is to check if your booking platform integrates with the OTA. Xola, for instance, integrates with Expedia, OnceThere, Project Expedition, Viator/Tripadvisor, GetYourGuide, TripShock, and Adrenaline.
If your booking platform doesn't offer those integrations, you'll need to put a plan in place to manage new bookings manually.
Commissions are typically taken out of the final purchase automatically, so the amount that drops into your account is yours to keep. Payments are made once a booking takes place, and the payout time can vary from platform to platform.
How do OTAs make money?
Every time a booking is completed — whether it's a flight, hotel stay, rental car, tour, or attraction visit — the OTA makes a portion of the final purchase value. Commission fees can be anywhere from 5% to upwards of 25% of every booking.
Fees are typically negotiated on an individual basis. They can depend on a variety of factors like company size, booking volume, tour offerings, and destination.
These commission fees are typically folded into the final price of your tour offering or attraction ticket. The final price shown to guests often already includes this fee.
5 benefits for using OTAs in your marketing strategy
Why should your company work with an OTA? Listing your experiences on a third-party website can benefit your online marketing in a number of ways.
Let's take a look at five major benefits of using OTAs.
1. Sell to a global audience
OTAs have the funds to market to a global audience. Since OTAs make money off of each completed booking, the platforms are motivated to drive as many bookings as possible. This is why they focus on expanding their reach to many destinations around the world.
The biggest OTAs are recognized in several countries around the world — and they make their listings available in several languages. This is a large benefit for tour operators and attractions interested in attracting an international audience.
2. Immediately reach guests ready to book without relying on Google
When you rely on your website for 100% of your bookings, you need to invest time and effort into making it visible to potential customers. The most effective avenue for this is Google. Nearly every modern traveler starts their trip research with a Google search and continues using the search engine for finding things to do once they've arrived.
But for your website to appear at the top of their Google search results, you need to have a solid Search Engine Optimization (SEO) plan in place. This involves a content marketing strategy — focusing on things like blogging and smart keyword placement — that can take a lot of time and effort to establish.
OTA search algorithms are easier to understand and rank for. With an OTA, your tours and attractions can appear to anyone and everyone, as long as you've made a quality listing.
3. You only pay when a booking is made
OTAs offer a guaranteed return on your investment. Its pay-per-performance business model makes it a low-risk distribution channel for your tour company and attraction. Suppliers only pay commission when a booking is made and completed. This also means that it's in the OTA's best interest to drive more bookings through their website.
4. Drive more bookings during your slow season
If you have a slow season or a dip in booking volume, you can leverage an OTAs marketing efforts to bring in more bookings. OTAs invest huge amounts of money in online marketing. The more tours booked through their website, the more commission they make. Your company, on the other hand, probably doesn't plan to invest much in marketing during your slow season — which makes it the perfect time to leverage an OTAs marketing efforts.
5. The billboard effect
The billboard effect is a phenomenon that occurs when a guest sees a tour company or attraction on an OTA, yet still makes a booking directly on the supplier's website. These travelers are using OTAs as a search engine: They're finding the best things to do, reading reviews, and learning about the tour companies in their destination. They're using an OTA as a research tool before making their final decision. The billboard effect happens when travelers then leave the OTA and ultimately decide to book directly on the company website.
***
Tour companies and attractions can leverage OTAs in a number of ways — even to drive more direct bookings. Now that you understand how an OTA works, you can weigh the pros and cons of working with one.