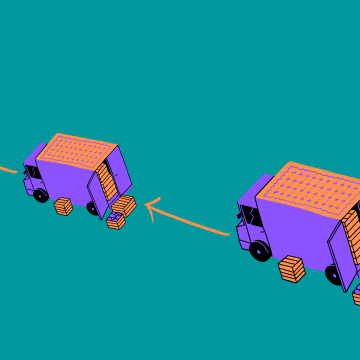 You've likely considered the pros and cons of listing your tours with a third-party website.
While your own tour website is a valuable tourism distribution channel, there's no denying that a major platform like Expedia can reach a much wider audience. That's when you begin to wonder, "Should I be selling my tours and tickets on another tourism distribution channel?"
In this post we'll go over the best distribution avenues for your tour or attraction business — including a list of the top Online Travel Agencies (OTAs) on the market.
What is a tourism distribution channel?
Direct vs. indirect distribution channels: What's the difference?
13 online distribution channels for travel and tourism businesses
What is a tourism distribution channel?
A tourism distribution channel like an OTA is a platform used to sell your tours and experiences.
Tour operators and attractions typically use several different distribution channels to get their tours in front of more people.
In addition to selling tours on your website, you can also list them with third-party resellers, such as Tripadvisor/Viator, Expedia, or GetYourGuide, that have big reputations and draw in a large global audience.
Direct vs. indirect distribution channels: What's the difference?
Many times, tour operators and attractions will use a combination of direct and indirect distribution channels to drive more bookings. So which one should you use? Let's take a look at the differences between the two avenues.
When to use direct distribution channels
Your website is a direct-distribution channel because the transaction starts and ends with your company.
You're not receiving the booking from a separate reseller. Instead, you're converting your website visitors into paying customers, without any third-party interference.
This means no commission fees and more control over your brand identity and tour listings.
Pros of direct distribution channels:
You don't need to pay commission to a third-party reseller.
You have complete control over the appearance and ranking of your tour listings.
You build brand recognition as guests begin to recognize your logo and brand colors on your website
Cons of direct distribution channels:
You may not reach as many people as a large Online Travel Agency (OTA).
Travel websites have one of the lowest online conversion rates. You may need to invest a lot of time in your website design, tour descriptions, and site speed to ensure you're set up to convert visitors.
When to use indirect distribution channels
Indirect booking channels involve a third-party reseller. This can be an OTA, official destination website, concierge services, tourist information centers, or review websites.
While you'll need to pay a third-party company commission, you'll reach a larger audience, which can be a big benefit for new tour companies.
Pros of using indirect distribution channels:
You can reach a global audience. Two out of every three travelers use OTAs to plan their trips, and big names like Expedia are known and used worldwide.
New companies with small audiences can start to build brand awareness through an indirect distribution channel.
Cons of using indirect distribution channels:
Your brand gets reduced to a few hundreds words of copy on a page that you have little control of. Meanwhile, your tours are listed directly next to all of your direct and indirect competitors, which makes it even harder to stand out.
You have to pay significant commission fees (15% or higher).
You'll be competing with hundreds of listings, and your tours can get lost in the mix.
You'll have to deal with third-party algorithms that decide the ranking of your tours on a platform.
13 online distribution channels for travel and tourism businesses
Other than your website, OTAs are the most common distribution channels for tours and attractions. There are dozens of online travel marketplaces to choose from, so we've narrowed down the list for you.
Here are the top 11 online booking platforms dominating the tours and activities market.
1. Viator/Tripadvisor
Viator is one of the leading online marketplaces for tours, activities, and attractions. The website receives over 450 million unique visitors every month. It has a huge database of experiences, with over 140,000 tours, activities, and attractions available in thousands of destinations around the world. Viator is a Tripadvisor company, so you can connect your business listing directly to the platform to start selling tours.
2. Expedia
While Expedia is mostly known as a booking engine for hotels and flights, it also sells tours and activities. Expedia Local Expert is the company's experience platform, where your tours can be marketed across Expedia's portfolio of over 60 travel booking sites like Travelocity and Trivago. Every company is individually pre-screened by what the company calls "Destination Managers" to ensure quality and value. Expedia Local Expert reaches 30 countries and is available in 17 different languages.
3. GetYourGuide
GetYourGuide is a trusted travel booking platform that travelers have grown to know and love. Anyone that offers tours, attraction tickets, city cards, cooking classes, transfers, multi-day tours, and special travel items like Wi-Fi sticks or experiences like wearing traditional costumes can join. Launched in 2009, the platform today has over 60,000 bookable activities and can make your tours available in 14 different languages.
4. Airbnb Experiences
Airbnb launched Experiences in 2016 in an effort to offer more than just accommodations. Under Experiences, it sells activities and events led by local hosts. Airbnb first started with 500 experiences in 12 cities, including Los Angeles, Miami, London, Cape Town, and Tokyo. It quickly grew to 30,000 activities around the world by 2019. The following year, the focus turned to online experiences in response to the pandemic. There were more than 40,000 experiences in more than 1,000 cities in 2020. Tour operators can host both in-person and online experiences on the platform.
5. Trip.com
With 45,000 employees and over 400 million members, Trip.com is one of the largest online travel agencies in the world. The website is a full-service travel agency offering hotels, flights, cars, as well as tours and attraction tickets. The platform has more than 1.4 million hotels in 200 countries and regions.
6. TourRadar
TourRadar is an online travel platform with more than 50,000 tours across 160 countries. The company calls itself an "Adventure Booking Platform" and focuses on helping travelers book private and group multi-day tours. Founded in 2010, TourRadar was one of the first to offer multi-day tours through an online marketplace. In 2021, TourRadar launched the "Adventure Booking Platform" to connect travelers, operators, and travel agents to tours through one platform. The company is not accepting new applications at this time, but new operators can sign up for a waitlist.
7. Klook
Klook is a travel experience booking platform based in Hong Kong. The website and app mostly serve the Free Independent Travel (FIT) market in Mainland China, Hong Kong, Taiwan, Korea, and Southeast Asia. Klook is now expanding globally and has a growing audience in parts of Europe and the U.S.
8. WithLocals
WithLocals focuses on connecting travelers with locals through food tours and other experiences. The activities offered on WithLocals are always private and fully customizable by each guest. The platform prioritizes authentic local spots and experiences that take travelers off the main tourist path. WithLocals has over 2,000 unique experiences in 88 destinations around the world.
9. Musement
Musement allows travelers to book local tours and attractions, including temporary, exclusive, hidden gem, and free activities. The company was founded in Milan in 2013 and has since expanded to 1,000 destinations in 80 countries. When you list your tours with Musement, your content is revised and optimized for SEO to increase your search performance.
10. Thrillophilia
Thrillophilia counts with over 12,000 activities across 125 destinations. There are more than 5,000 suppliers selling tours and tickets on the platform, which reaches at least 3.5 million users per month. The company started with experiences in Bangalore, and today sells experiences in 15 Asian countries with Dubai, Thailand, Singapore, and Bali leading the charts after India.
11. Manawa
Manawa is a booking platform dedicated solely to outdoor activities like scuba diving, hiking, and helicopter tours. It currently has over 5,000 activities listed across 59 countries. Experiences are divided into six categories: air, snow, land, water, urban, and crazy. Under the "crazy" category, you'll find crocodile diving, survival training, and other wildlife experiences.
12. TripShock
TripShock is a Florida-based OTA offering excursions in over 40 destinations. The platform was founded in 2009 as a niche OTA focusing on a specific geographical area, mainly in and around the Gulf of Mexico and the Southeast. TripShock offers over 1,000 tours, tourist attractions, and outdoor activities mostly suitable for individuals, couples, or families. The offerings range from bus tours and theme parks to museum experiences and dolphin watching. Better yet, it can be integrated with Xola.
13. Adrenaline
Adrenaline offers over 1,400 different adventure travel excursions on its platform. The niche OTA focuses on adventure tourism and outdoor experiences, including helicopter tours, skydiving, ATV tours, zipline tours, and whitewater rafting excursions. It's one of many OTAs that can be easily connected with Xola.
***
Now you have 13 options to consider as a new tourism distribution channel for your business. Whether you choose to work with a third-party reseller or not, remember that scoring more direct bookings is always the ultimate goal.