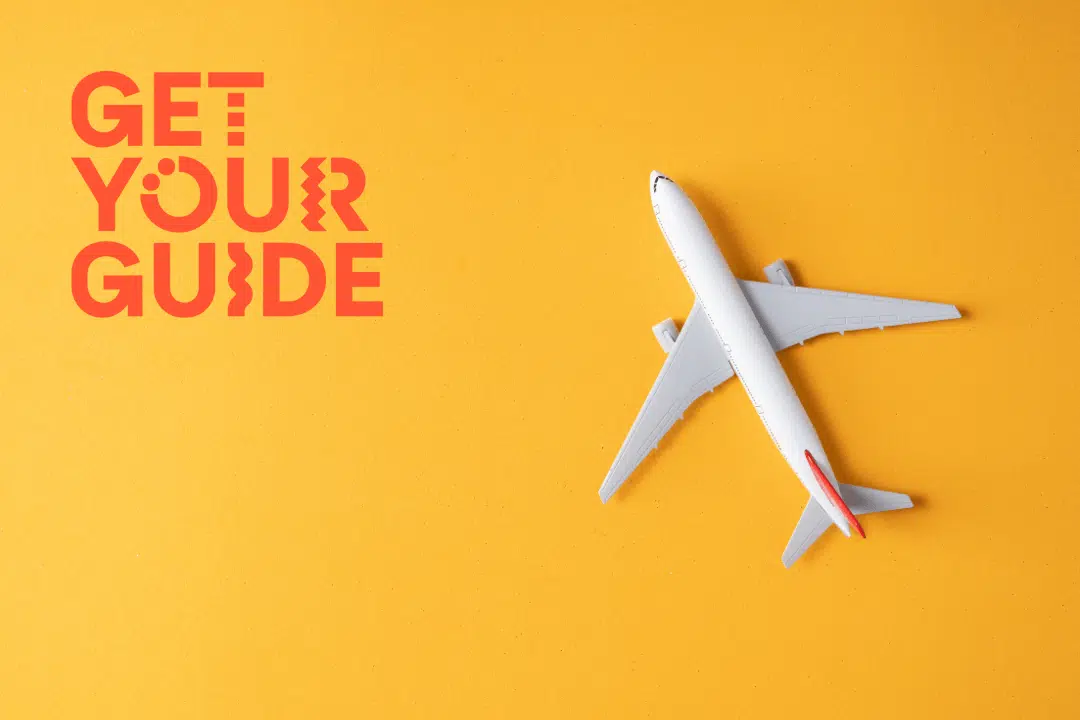 If you're a tour or attractions operator wanting to expand your reach, then perhaps it's time to partner with an Online Travel Agency.
An OTA like GetYourGuide can help connect you with the right audience at the right time. What is GetYourGuide? It's a platform where visitors can easily search for activities and experiences tailored to their trip, without having to sift through dozens of different tour websites.
In this post, you'll learn how your tour company or attraction can sell your experiences on GetYourGuide.
What is GetYourGuide?
GetYourGuide is the leading European OTA for tours and activities. It's an online marketplace where travelers can discover and book tours and activities in destinations around the world.
It currently offers over 60,000 activities — all run by tour operators just like you.
OTAs like GetYourGuide resell tours and experiences. Travelers often use OTAs to research and book the best tours and activities for their trips.. They also like that they'll have access to previous travelers' reviews before booking.
For someone who doesn't know how to plan a trip, searching for activities on a platform like GetYourGuide simplifies the process.
That being said, OTAs help put your tours in front of more people. When you get more eyes on your tours, you'll likely drive more bookings, which is the main benefit of listing your tours with GetYourGuide.
Is it safe to list your tours and experiences on GetYourGuide?
GetYourGuide is one of the most well-known OTAs in the tourism industry, and travelers have grown to trust the brand.
Since it's a commission-based service, you'll only need to pay a fee once a booking is actually made. It's a guaranteed return on your investment.
The commission fee covers your use of the platform, online marketing services, customer service, and the brokering of transactions between you and your guests. It'll be charged as a percentage of the retail price set for a tour or activity listing, and suppliers must keep the commission amount confidential.
Not only is it safe for you to sell your tours via GetYourGuide, but it can also help boost your bookings. The OTA makes your listings available to a global audience, and anyone searching for things to do in your city could come across your company.
Your listing will also be available in over a dozen different languages, allowing you to reach a far greater audience than a website tailored only for English-speakers.
Let's say you run helicopter tours in Las Vegas and decide to list your tours with GetYourGuide.
Now, anyone anywhere in the world finds your brand if they search for helicopter tours in Vegas on the platform. Without the OTA, you'd have to invest in paid search marketing or work on your website's Search Engine Optimization (SEO) to appear in the first 10 search results on Google.
While direct bookings are still important, OTAs can certainly help extend your reach and fill your capacity.
How does GetYourGuide work?
There are no costs associated with listing your tours on GetYourGuide. Instead, the OTA charges a commission fee on every successful booking made through the platform.
To start, you'd go to GetYourGuide's supplier application page and fill out a quick form with your business information. You'll share details like the activities you offer, location, website, and the currency you operate in.
It can take up to two weeks to receive feedback from the onboarding team.
Once approved, you'll need to share your business registration, liability insurance, and banking details for payments. Then, you can add your tours and experiences so that travelers can start finding and booking them through the platform.
GetYourGuide will charge you a commission fee on every successful booking made through its platform. OTA fees typically range from 15% to 30% of the booking value. The commission fees will be summed into the final price shown to customers.
You'll get paid monthly for bookings that are successfully completed, minus commission. You can also choose to receive payment every 2 weeks for an extra surcharge.
How does GetYourGuide work for travelers?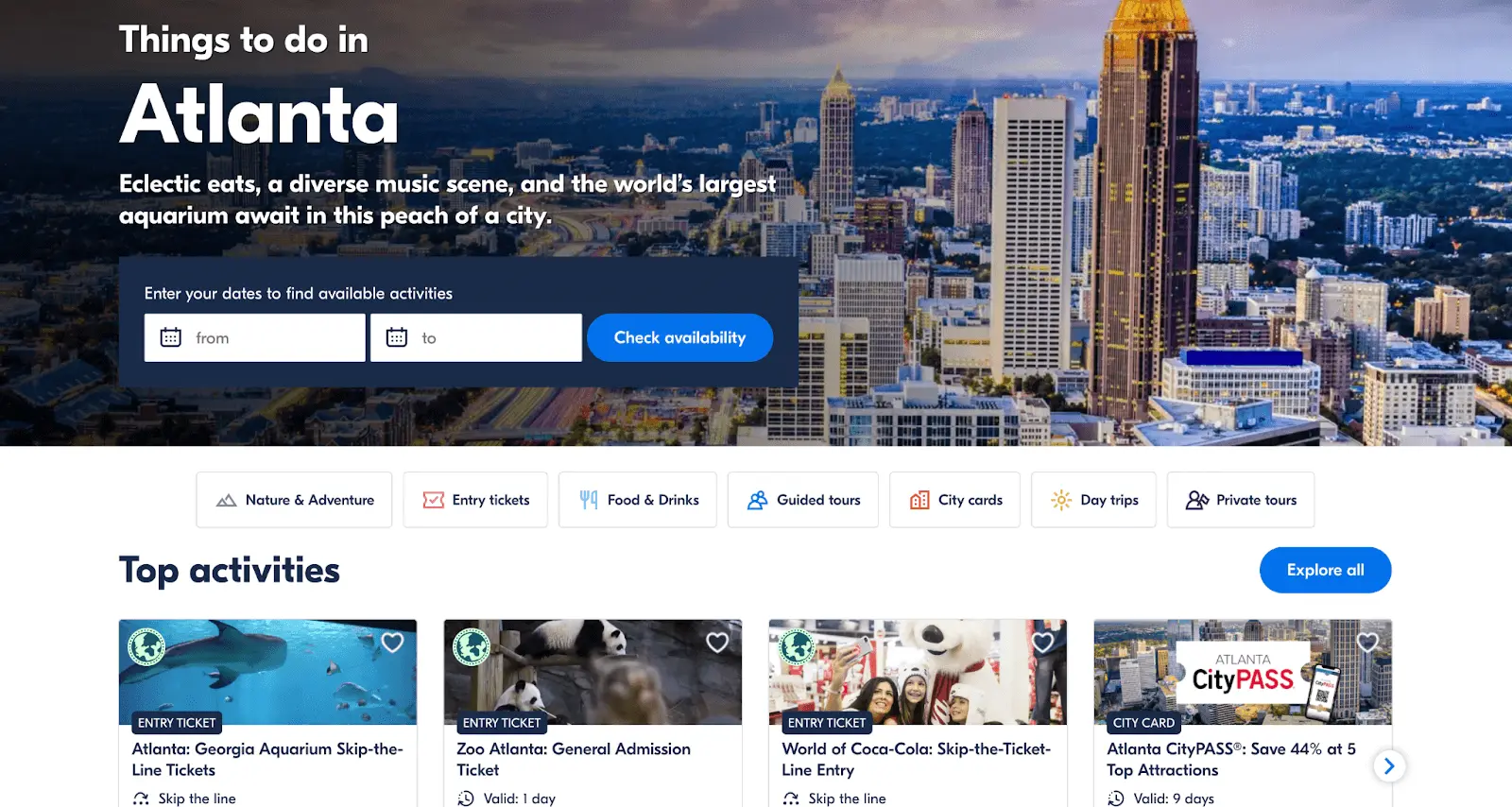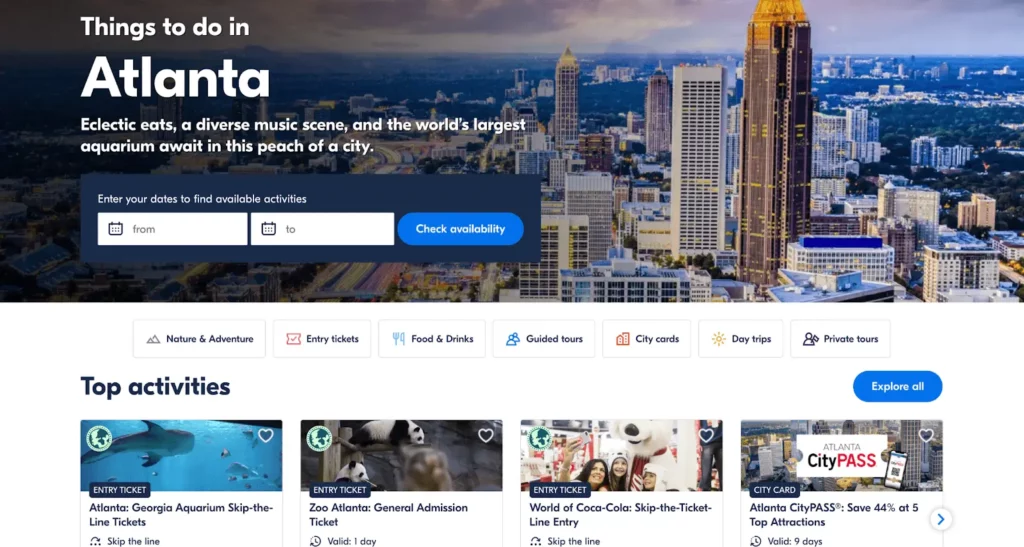 Customers visiting your city will be able to browse through all of the tours and activities offered there. The results shown to each traveler will be tailored to their search.
When guests are presented with a list of tour options, they'll have a better idea of what to do in their destination. This makes it easier for them to choose what best meets their travel style and needs.
Your tour company could be on that list. If a guest likes what they see, they can go ahead and book your tours directly through GetYourGuide.
Does GetYourGuide integrate with my booking software?
With Xola, you can reference and manage GetYourGuide bookings in real-time from your booking dashboard.
You can manually select which of the tour listings you want to sell on GetYourGuide. Then, customers can make bookings directly through the OTA's website and apps, and the booking will appear in your dashboard right away.
This ensures you don't overbook your tours, since you'll likely be making bookings through your website as well.
What types of businesses should list their tours and experiences on GetYourGuide?
GetYourGuide works with all types of tour operators, as well as businesses selling attraction tickets, city cards, cooking classes, transfers, and special travel items like Wi-Fi sticks or experiences like wearing traditional costumes.
All of these niches are accepted onto the platform:
Tours
Activities
Nightlife
Cooking classes
City tourism cards
Ground transportation/transfers
Snow & winter sports
Attractions
If you're a company offering any of the above, then you could benefit from working with GetYourGuide. The platform makes your tours and experiences available to a worldwide audience, which helps reach more travelers than a local tour website can.
***
You're now ready to make a decision: To list your tours on GetYourGuide or not?
Many tour operators and attractions choose to work with OTAs to reach more people, which not only brings in more bookings but also helps boost their brand recognition.
While focusing on direct bookings is always important, an OTA like GetYourGuide might be a good idea when you're first starting to build your customer base.