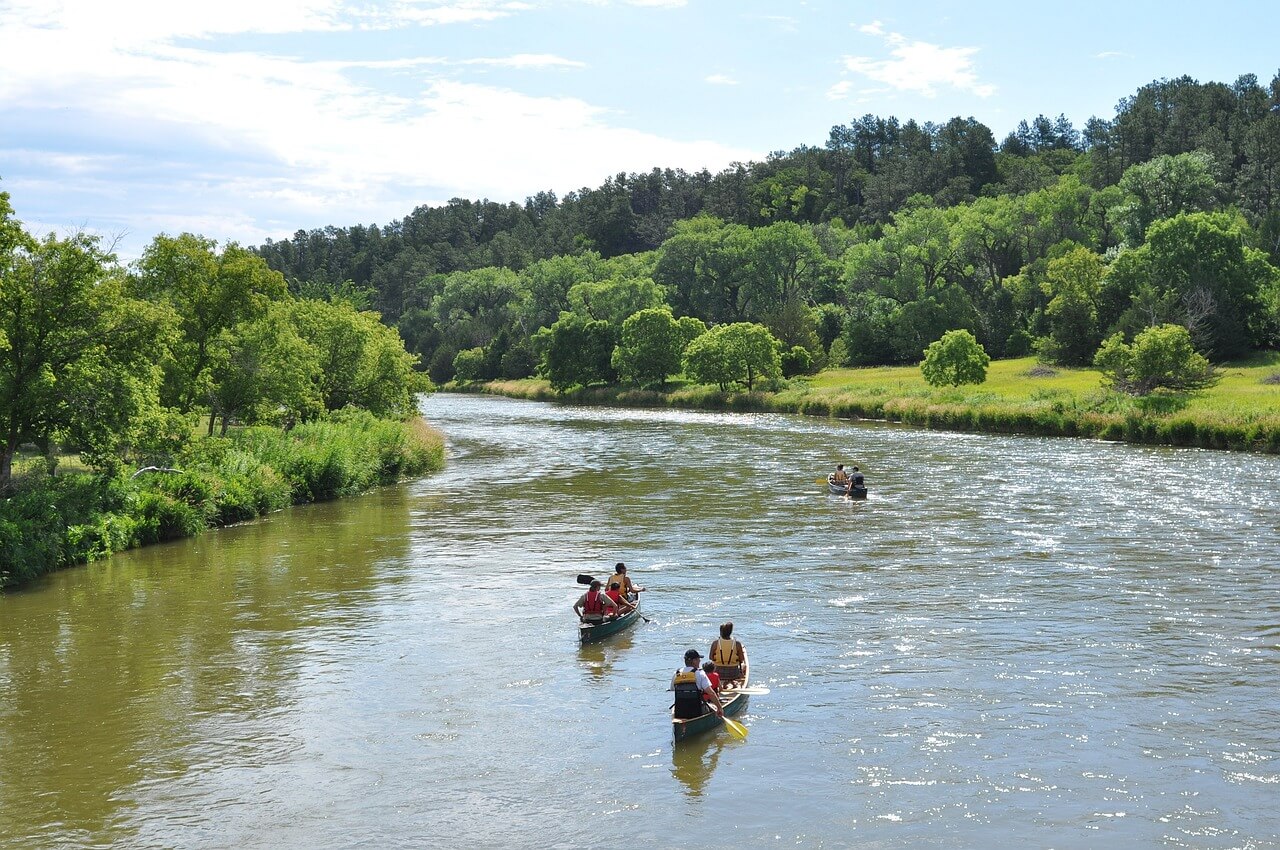 AOA 2016: Conference Snapshot
Howdy to all you heading to Daytona Beach this year for the America Outdoors Association's annual conference! In anticipation of the marvelous trade show we have ahead of us, we at Xola University wanted to get to know all you attendees a little better.
(If you didn't already know, Team Xola will be exhibiting our booking and marketing software for tour and activity operators at AOA. But more on that later…)
So we put together this infographic, which takes a peek into AOA's history and a closer look into you, the attendees! You can download the full infographic below and keep reading to get the full stories behind each info section.

Click to enlarge
Where were you last year?
At this moment, I'm flying somewhere over the Appalachian Mountains on the border of Tennessee with North Carolina. We're about to touch down in Charlotte and hop on a regional airliner to Daytona, completing my cross-country day of travel from San Francisco.
By comparison, last year I was barely dusting the Salt Lake City snow off my ski gear before strolling into the convention center. There's nothing like 2 days of Rocky Mountain, pre-conference skiing to get you in the mood for AOA.
While 2016's travel itinerary had me rolling out of bed at 4:30am, rested or fatigued, snow or sun, everyone experiences the same uplift once the conference begins.
Across 3 days, AOA's annual conference brings tour operators, outfitters, manufacturers, technology companies, risk analysts, marketers, and more together in one place.
For America Outdoors, though, these three days represent what's truly been a 25-year-long effort. Here's to more quarter-centuries of AOA advocacy for outfitters and tour operators.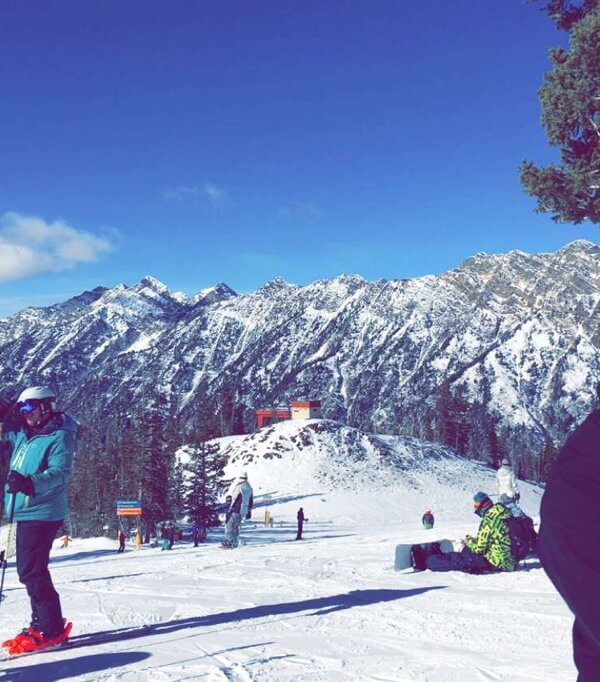 My view from Snowbird Ski Resort in Salt Lake City, UT.

Who's going to AOA?
This year's conference has attracted 117 exhibitors and 150 attendee organizations. While the average organization brings 2 in its party, we've got a few posses rolling deep. Only 6 out of the 150 registered have more than 6 people in tow.
Representing Oregon, Ontario, and California, respectively, Morrison's Rogue Wilderness Adventures, Wilderness Tours, and O.A.R.S. each come with parties of 7.
From West Virginia and South Carolina, the folks at Adventures on the Gorge and Wildwater both have 8 on their squads.
But with a whopping 9 attendees, enough to take the field at Wrigley, Arizona River Runners takes the cake.
Interestingly, only a quarter of organizations in attendance are also AOA members.
I can't guess the reason from the data alone. If you want to discuss the pros and cons of AOA membership while in Daytona, I'd love to hear your take. You can find me at booth 431 with my Xola comrades.
Outfitters from around the world
By and large, outfitters flocking to Daytona this week come from the Eastern Seaboard, Midwest, and South. That makes sense, given that it's 78 degrees right now in Daytona Beach, while Unity, Maine has a high of 39º.
This year's conference also boasts an international contingent: 8 individuals from Canada, 1 from Costa Rica, 2 from Germany, 1 from Great Britain, and another from Malaysia.
But 23 of the 357 attendees at AOA this year hail from one state: the Grand Canyon State (thanks in part to the strong showing from Arizona River Runners).
Put differently, Arizona has more attendees at AOA than they have electoral votes (11). They have more than any other state at this conference except Colorado (28) and North Carolina (30).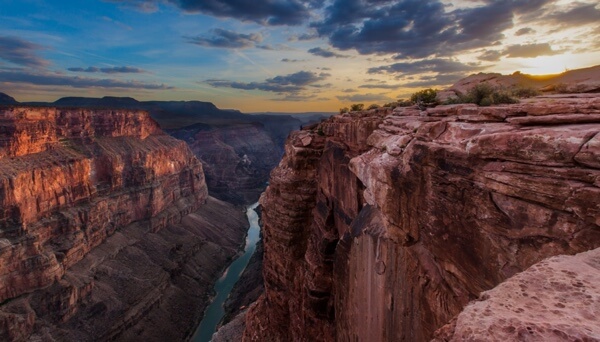 What's in a name…?
…well, "adventure," at least if judged by the organization names of AOA attendees. Of course, that's no surprise for an association that serves whitewater raft tours, canoe and kayak trips, guest ranch vacations, adventure travel and resorts, hiking, outdoor education, cycling tours, climbing, hunting and more.
In fact, you can estimate the proportions of these business types based on the popularity of words like "Kayak," "Expeditions," "Rafting," "Canoes," and "Resort."
See if you can piece together your organization's name from the words in the cloud!
Registering for AOA
How long has your organization been coming to AOA?
After 25 years, America Outdoors commands a loyal following. It's clear from the attendees and exhibitors that return year after year.
Maybe that's why attendees often wait until the fall to register for this annual trade show? It's like having that friend who you never need to call in advance to make plans, you just show up and see what's happening.
Obviously, that's just my best guess. If you'd like to tell me why your organization registers in October or November and not before, please, stop by booth 431 and let's talk.
Another year for AOA Outfitters
From me to you, Team Xola can't wait to meet you at the 2016 AOA conference! It's jam-packed with marketing experts like John Spence (this year's keynote), Klint Rudolph from Xcite Media Group, and Matt Burch of Paramore Digital.
As I've mentioned throughout this article, the numbers only tell part of your AOA story. We'd love to chat with you 1-on-1 and get a more personalized understanding of your business. Maybe we'll even figure out those questions about AOA membership or conference registration habits.
Find us at booth 431, or, if you're reading this after the conference, give us a call (855-909-9652) or send us an email!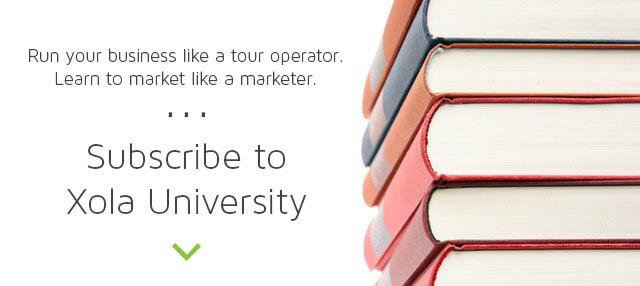 Our Xola University newsletter comes out about once or twice a month (i.e. we only send relevant emails to your inbox).
Subscribe by filling out the form below.