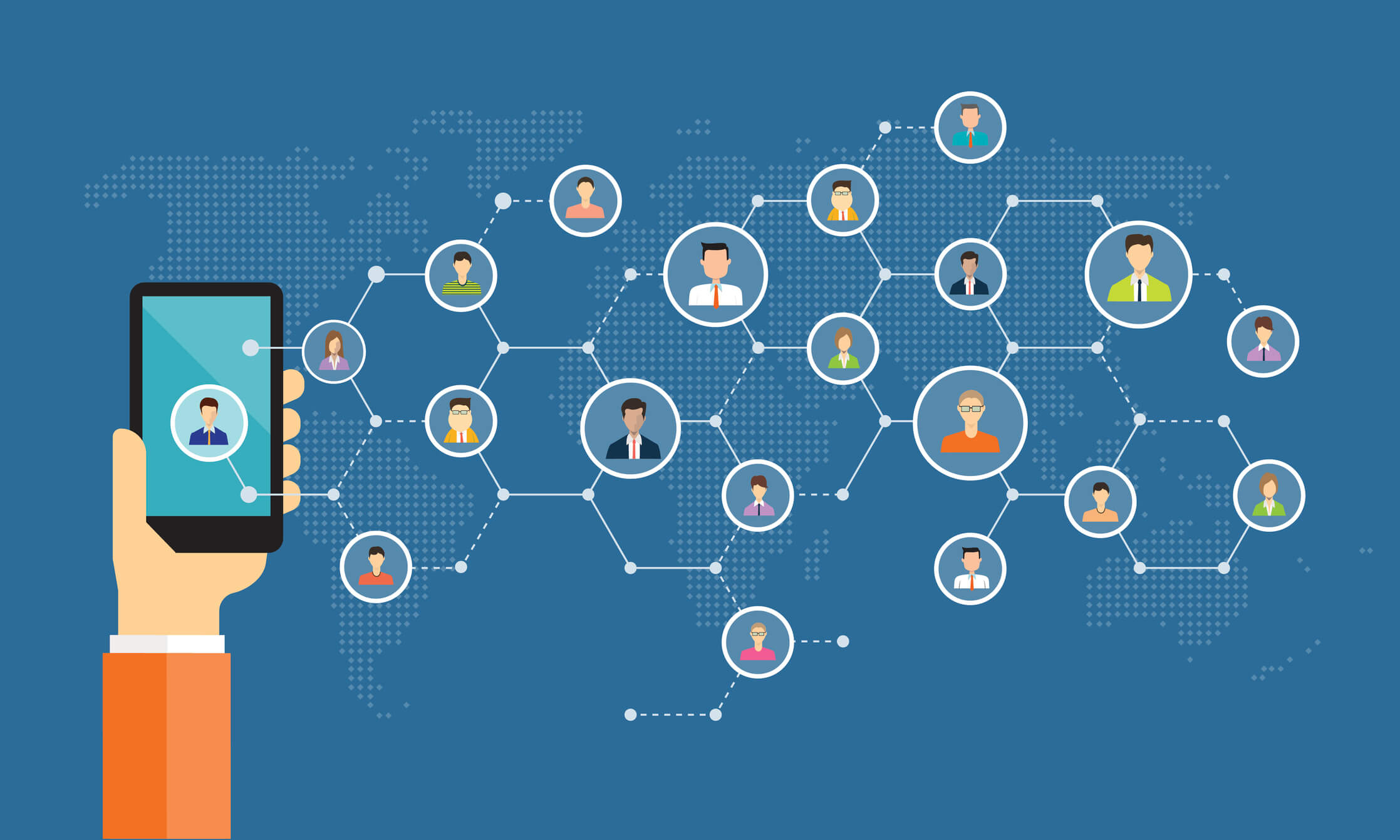 Is your tour or activity business making the most of Facebook's organic business tools? If not, doing so could be very beneficial. Facebook has over 2 billion monthly active users globally, with nearly 8 out of 10 American adults using Facebook. No matter what kind of business you run, you can engage many of your prospective customers on Facebook.

What Are Organic Social Business Tools?
Organic social business tools are web applications that help you engage with people on social media without paying for reach. Facebook's best organic business tools are pages, events, and groups. Outside of Facebook, there are additional tools that you can use to enhance the efficiency and creativity of your Facebook presence.

Pages: The Starting Point for a Business Presence on Facebook
If you don't have a page for your business on Facebook, it's time to get one. It serves as your public presence on Facebook where anyone can visit your page and quickly endorse your business with the "Like" button.

The basic steps to creating a page are:

Go to https://www.facebook.com/pages/ and click "Create Page."
Follow the prompts to choose a "Business or Brand" page, give the page a name, and find a relevant category for your page.
Upload a cover image or video and a profile picture. The best size for your cover image is 851 pixels by 315 pixels. The best size for your profile picture is 360 pixels by 360 pixels.
Once your page is created, choose a username. This gives you a handle in the form of @username that Facebook users can use to message you as well as a short URL in the form of fb.me/username.
You now have a page that is ready to populate with information about your business. Start by filling out the About section. You can get there by navigating to your new page and then selecting "About" from the left panel. Here you will input your business hours, address, contact details, and most importantly your story (which also appears as a snippet on your page).
Click the "Add a Button" button and follow the prompts to give your page a call to action. Facebook offers many options to choose from, including "Contact Us," and "Learn More."
If you would like to use your business page to collect leads, you can create a lead form for your Facebook page. You can access that creation tool by navigating to "Publishing Tools" from the top of the page and then "Leads Setup" from the left side panel.
Consider hiding all set-up activity from your page's timeline. You can do this by clicking on the three little dots on the top right of a post and selecting "Hide from Timeline."
Create additional tabs for your page if you have more information to share. For example, you can create a page that pulls in reviews from TripAdvisor using the TripAdvisor Traveler Reviews Facebook App. Or, you can create custom Page Tabs to display a page from your website on your Facebook page.
Reorder your page tabs from most important to least important. To do this, click "Settings," then "Edit Page," then scroll down and drag and drop the tab names to the order that you want to see them. You can also remove the page default tabs which you don't intend on using, like "Videos," or Facebook's "Reviews."
Plan for the maintenance of your page. You may want to appoint a second or third administrator to help manage the page. Managing your Facebook presence isn't only about posting, it's also about responding to posts and messages. You can easily automate your page's Messenger greeting and automated response to new messages by editing the "Messaging" field under "Settings." Regardless, it's imperative to get all administrators on the same page, define clear responsibilities and communicate what you plan to post and when. As a rule of thumb, aim to post no less than once a week.
Invite friends to like your page, review your business, and help you connect with more people.
Create the first post for your page. This is a good place to communicate your brand's unique value proposition, the experience you provide, or the value that people will get out of following your page. Use quality images or video here to make your first impression visually appealing.
Events: A Way to Engage Your Audience at a Specific Time and Place
Once you have a Facebook business page, you can promote events related to your business using Facebook Events. They're really easy to set up, promote, and share. For example, you may want to do a soft launch for a new offering or business, a customer appreciation event, a holiday limited-time deal, or some other live event that your customers and prospects would enjoy.

To set up a Facebook event, navigate to the events main page and click on "Create Event" or simply click on the three dots on your business page under your cover image, choose "Create Event," and fill out the form that pops up. This will create a public event that is hosted by your business.

One of the most important elements of your event page is the picture or video at the top of the page. If you choose an image for the top of the page, create an eye-catching one that is 1920 pixels wide by 1080 pixels high. If you choose a video for the top of the page, keep it short and make sure that it communicates what people will get out of attending.

Another important element is where you direct people for further engagement. Do you just want them to RSVP on the event page for headcount purposes, or do you want them to take further action like pre-booking? If you are focusing on the later, we recommend you take them to the relevant section of your website, which should already be optimized for bookings. If you still have work to do in this area, check out our complete guide to website optimization.

Facebook makes sharing the event easy. Just go to the page for the event you'd like to share and click the "Share" button. This will give you the options to "Invite Friends," "Share in Messenger," or "Share as Post."

Groups: A Tool to Facilitate Social Connections Between Your Customers or Followers
People love to connect around shared interests. As a tour or activity business, you can facilitate connections between your customers, followers, or both with a Facebook Group.

There are three kinds of Facebook Groups: Public, Closed, and Secret.

A public group is open to everyone. This could be a group of zipline enthusiasts, escape room junkies, foodies, etc. Public groups can attract the largest number of people, but may not be as relevant to your business as a closed or secret group.

A closed group is a group where members must be approved by the moderator. Some details about the group are public, such as the name of the group, the description of the group, and its members. However, posts can only be seen by members of the group.
Closed groups are ideal for tour and activity businesses because membership can be granted on any condition that you set, and they tend to require less moderation than public groups. For example, maybe only past customers can join your group, where you discuss more advanced topics or skills. Or, maybe only people that subscribe to your blog can join. If you have a closed group, be sure to develop a routine way of inviting new members to the group.

A secret group is a group where nothing about the group is shown to the public. This might be useful to facilitate connections between your employees, or for creating a place for your most ardent fans to stay in touch. If you provide once-in-a-lifetime experiences or group trips, this is a great option to keep the conversation going and your business top of mind.

Creating a group can be done in a matter of seconds. Navigate to the Facebook Groups main page, or simply click on the three dots on your business page under your cover image, choose "Create Group," and fill out the form that pops up.

The hardest part about running a group is moderating the comments. Once you have given someone access to your group, they can post things that you may not approve of or spam the group. So, you need someone there moderating posts and engaging with members.

Third-Party Tools: Manage Facebook More Easily with These Tools
There are many tools that can help you manage your organic presence on Facebook. Some help you with posting and engagement, others help you with graphic design, and others help you to produce video content.

For help with scheduling posts and responding to your followers, you may want to invest in a paid tool, especially if you manage more social networks than just Facebook. Buffer and Hootsuite are both good tools that can meet these needs. Alternatively, if your social presence is primarily focused on Facebook, you can use Facebook's own "Scheduled Posts" tool found under the "Publishing Tools" tab of your business page.

On Facebook, every profile image, cover image, event image, and post image needs to be of high-quality and appear professional to reflect well on your brand. Professional designers may use Photoshop or other graphic design software to create these images. The online photo editor, Canva, has made it possible even for novice designers to create beautiful, high-impact images. It offers both free and paid options.

Lastly, video content can really help your Facebook presence stand out. You can start by making videos with something fast and easy, such as Biteable. Or, you can develop video production skills using any number of tools such as these top 16 video editing apps.

Conclusion
For motivated businesses, Facebook gives you the gift of a free engagement platform. However, it doesn't guarantee that people will engage with your business. It's up to you to create an interesting business page, host fun events, and perhaps even form a group that provides a lot of value to its members.

When your followers share your posts or events with others, you get more exposure. So, let your employees and biggest fans know that they can like, comment, and share your content.

You may find that good content alone isn't enough to attract a steady stream of prospects to your Facebook page. If so, check out our tips for getting ready to advertise on Facebook and our guide to managing Facebook campaigns. Doing simple things like boosting an organic post can attract attention faster than using Facebook's organic tools all by themselves.