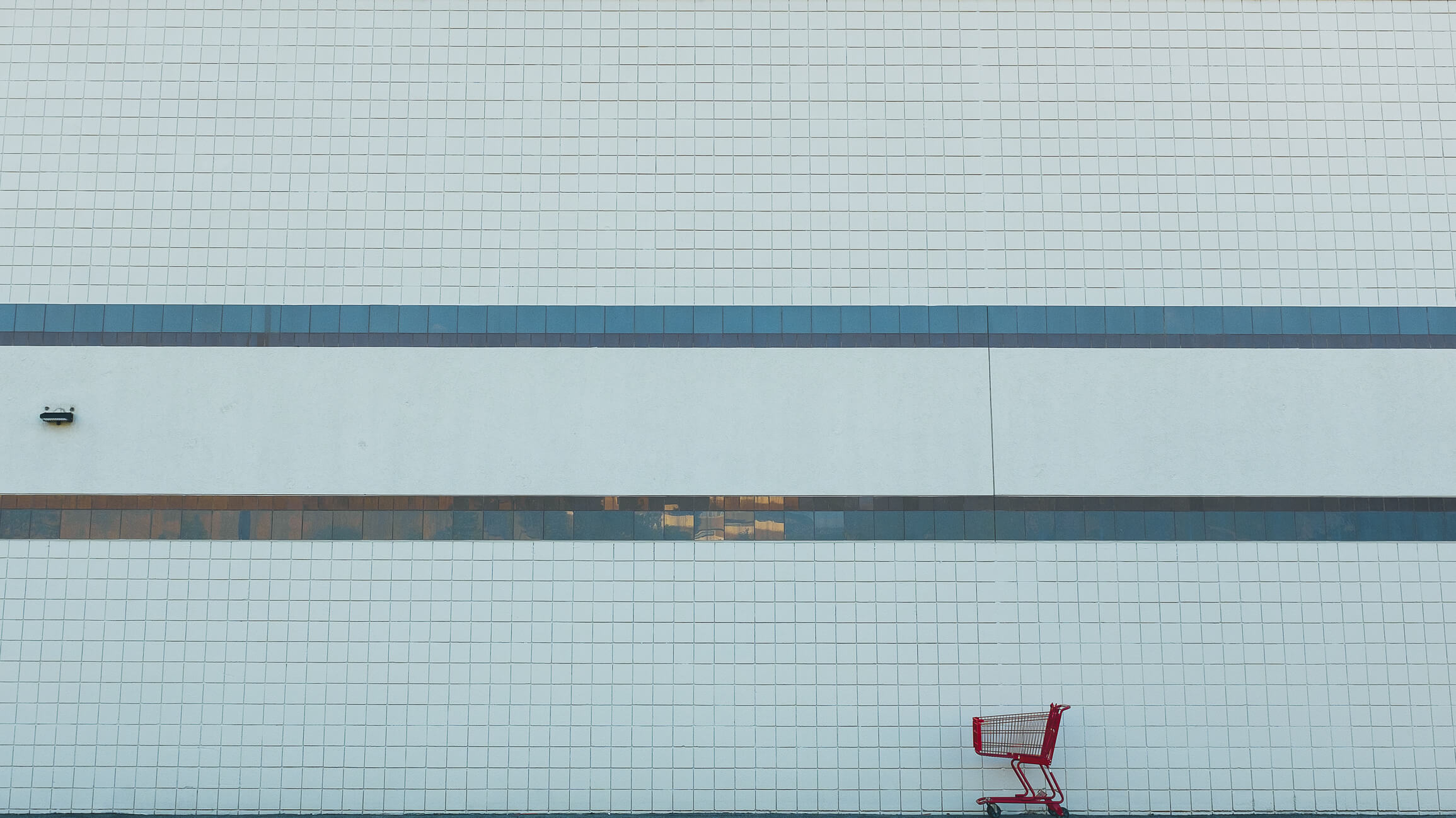 We spend a lot of time worrying about abandoned bookings. We're always thinking about new ways to eliminate it… and we write about it all the time (like what it is, why it happens, and why people often misunderstand it).
For the past few years we've been working with escape room owners to reduce booking abandonment, and recover more lost bookings. We even built a tool to help people recover bookings automatically.
From 2016 through 2017, Xola's US-based escape room owners saw an average of $19,825.78 per year using abandoned booking recovery emails.

Abandoned booking emails (also known as abandoned cart emails) were popularized more than a decade ago by digital marketing aficionados in the ecommerce industry. Over the past ten years, millions of articles and studies have been written, and billions of dollars have been spent developing more effective abandoned booking email campaigns and tools.
What Is An Abandoned Booking?
An abandoned booking refers to when an online visitor who begins to book a room on your website leaves the checkout without completing the purchase.
For example, a visitor on your website could click on the "book now" button, select their preferred room and time slot, and suddenly leave your website.
This is actually very common behavior.
In the ecommerce industry 69.23% of site visitors abandon carts without completing a purchase (The Baymard Institute). In the travel industry abandonment rates are even higher, averaging 81.6% (Statistia).
While we're still working on developing benchmarks on the abandoned booking rate for the escape room industry, comparing benchmarks in ecommerce and travel provides a good general estimate. Customers in both industries share similar buying behavior and must go through comparable checkout processes.
Why Do People Abandon Their Bookings?
In general, the reason people abandon their booking can be broken down into two categories:
1. Checkout related issues
Issues during the checkout process, like unexpected taxes and fees and long / complicated checkout flows, frustrate visitors and drive them away from your website. Often these visitors have high booking intent, and will end up booking with a competitor who offers clearer pricing or a simpler checkout process.
Most checkout related booking abandonment can be prevented by making improvements to your checkout design and flow. This means improving your checkout usability, using fewer form fields, and making your checkout easy to use on mobile devices.
According to the Baymard Institute, the average checkout can see a 35.26% increase in conversions through improvements in design.
At Xola, we have developed our responsive checkout based on the fundamentals or conversion science to create a beautiful, optimized checkout on any device. As a result, we're proud to offer a conversion rate that is 48% higher than the average and nearly 10% higher than the average Baymard Institute optimized checkout (as of July 2017).
2. Natural buying behavior
A large portion of booking abandonment is a natural consequence of how people shop online. Many like to compare companies and rooms before making a booking. Others might be planning for a large group, and want to assess availability and prices so they can report back to the group.
Generally, you cannot prevent these people from abandoning their booking. And, quite frankly, you shouldn't. Annoying popups and hard-to-exit checkouts only frustrate visitors more, reducing the chance that they come back later and make a booking.
However, you can still win them back later using a few clever marketing tactics.
How Do You Recover Abandoned Bookings?
Sure… Some people who "naturally" abandon a booking will return to your site on their own, and complete their booking. But there's no guarantee.
In a market that's quickly becoming saturated with competitors, there is a high risk that visitors who abandon your escape room website will opt to book a competitor's room instead of yours.
And for those who are the only escape room in the area, you still have to compete with other activity providers, like theaters and bowling alleys. In markets like these, you're more likely to lose customers because an escape room is still new and strange to them, and they opt for a more familiar option. These people people need a "nudge" to be convinced to try something they've never done before.
Escape room marketers have two ways to nudge your visitors to return to their site and book one of your rooms:
1. Abandoned Booking Emails
Abandoned booking emails work by capturing your visitor's contact information at the beginning of the checkout process, and sending a follow-up email to people who don't complete their purchase.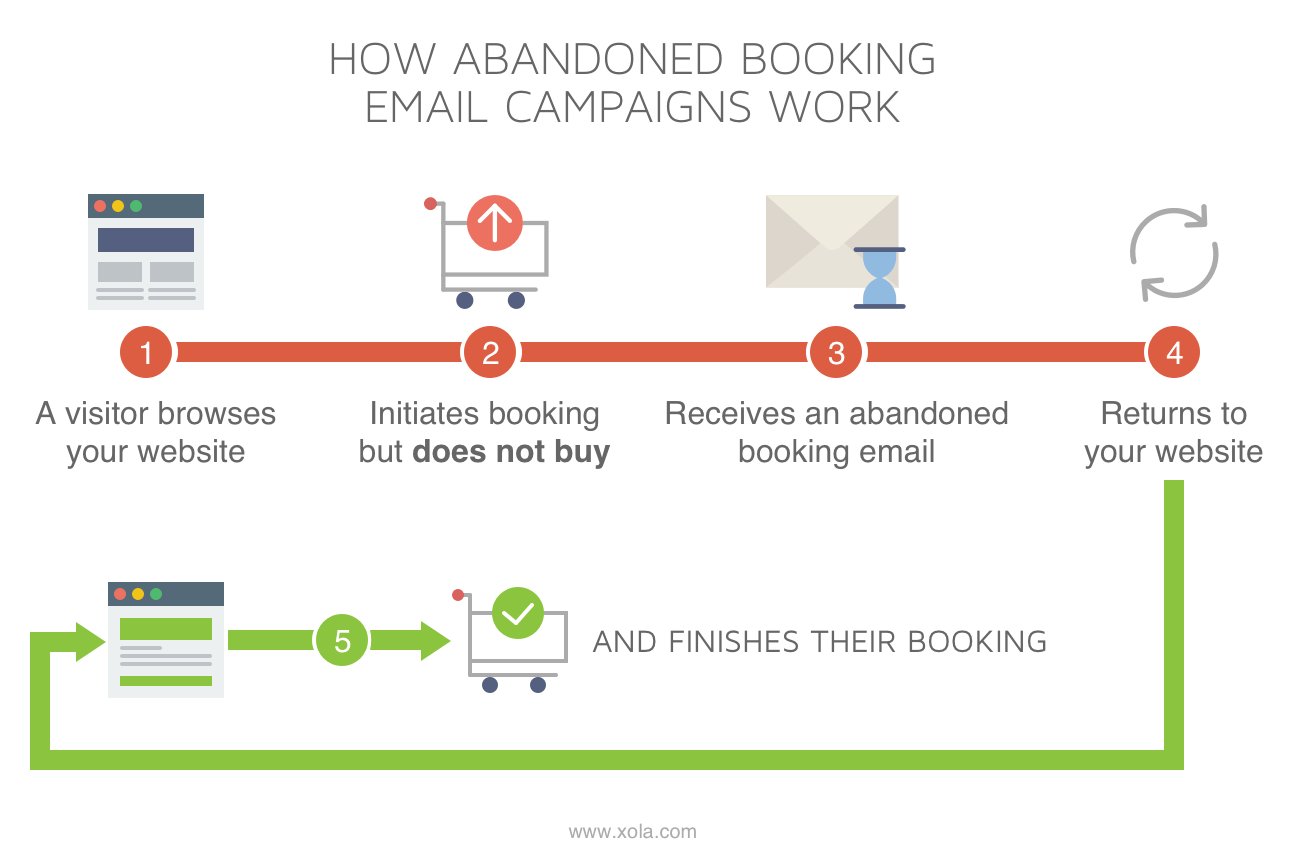 The email is often written in plain text using a customer service voice. The email provides a reminder to the abandoner and gives them a subtle nudge to complete their purchase.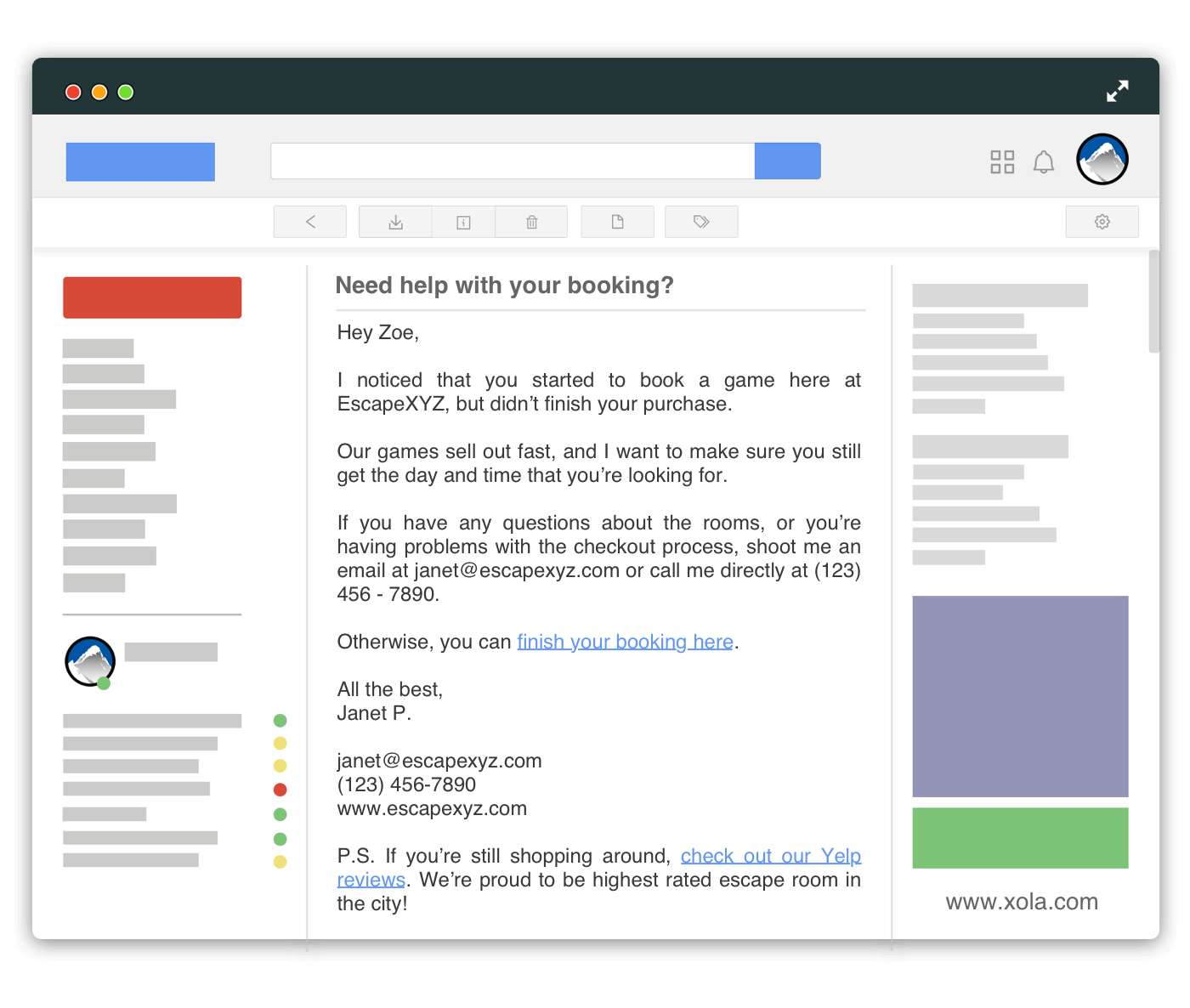 Abandoned booking emails are effective at winning back comparison shoppers and large groups.
Comparison shoppers are always at risk of deserting you for a competitor. Sending an email reminder will keep you in the conversation, and ensures that you stay top-of-mind.
Large groups, on the other hand, need more encouragement than anything else.
Group planning is hard. Group plans fall through all the time because the coordinator doesn't get enough buy-in from everyone else, or they need to know that their friends will pay them before making the booking. When planning gets tough, groups often defer to a simpler option like bowling, watching a movie, or meeting at the local bar. A well-written abandoned booking email reminds the coordinator to keep pushing the group, and encourages them to go the extra mile to secure a booking at one of your rooms.
2. Abandoned Booking Remarketing Ads
Abandoned booking remarketing ads are similar to abandoned booking emails, but work better for long-term engagement.
Unlike email campaigns, which are typically one and done, remarketing ad campaigns are
displayed multiple times over many days. It's easy to keep the content fresh and
engaging by displaying multiple variations of your ad to the same person.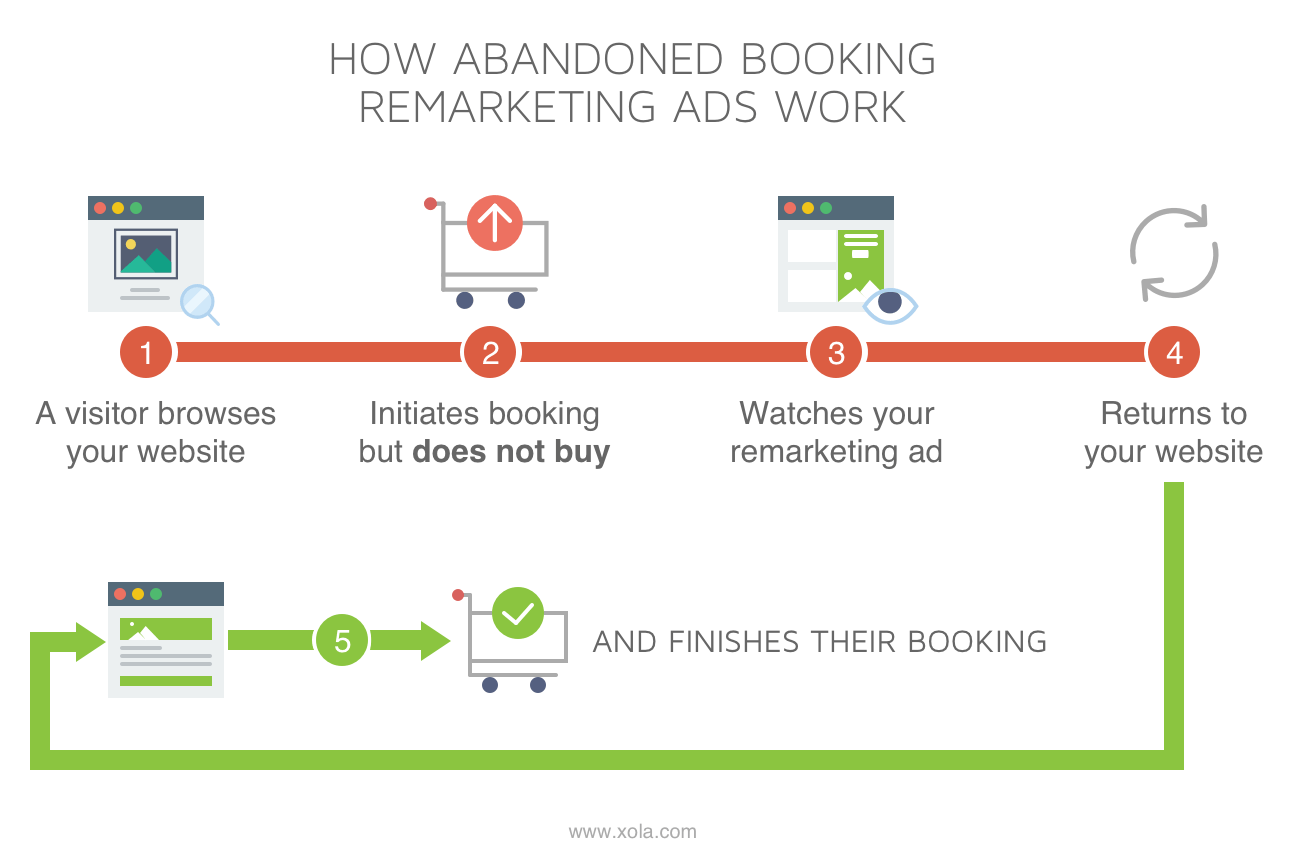 In the context of escape room marketing, great remarketing ads are not sales pitches. Instead, they focus on inspiring people and getting them excited to try your room.
They reinforce your brand and unique value proposition. As the person gets to know you and trust you, their likelihood of booking increases. When they're finally decide to try an escape room, chances are good that they'll book your room.
Which is more effective? Emails or Ads?
The short answer? Both.
The ideal abandoned booking recovery campaign combines the short-term high-impact of an abandoned booking email with the long-term brand building power of remarketing ads.
But if you only invest in one, we recommend you start with abandoned booking emails. As mentioned before, escape room owners can generate an average of $19,825.78 per year in recovered bookings by sending an abandoned booking recovery email.

While some owners are able to generate that amount of revenue from paid advertising, the cost makes all the difference.
Pay-per-click ads increase in cost as you get more clicks and more bookings. Email, on the other hand, has a fixed price. This means that as you get more bookings, your costs decrease, and your profit margins improve.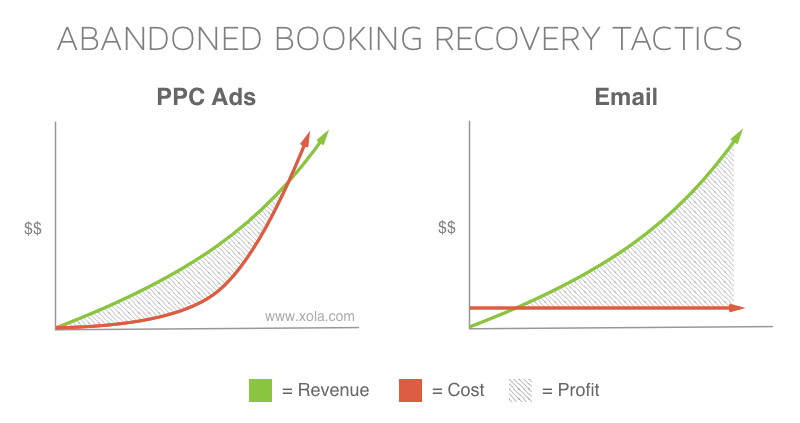 If you start anywhere in your efforts to recover abandoned bookings, we recommend starting with email.
Conclusion
Used correctly, an abandoned booking email campaign can be a powerful source of new revenue. With escape rooms averaging almost $20,0000 a year in rescued booking revenue, it provides an excellent source of new revenue.
And it's easy to get started.
Reach out to your escape room booking software provider and ask about setting up an abandoned booking recover email campaign. Take careful note of how the email is crafted so you provide a good experience, not a spammy one. At Xola, we work with our customers to craft great emails that have a high impact on revenue and create memorable customer service moments.
To learn more about our abandoned booking email feature, and how you can win back more bookings, email us at join@xola.com, call us at +1 (855) 909-9652, or click here to speak with a product specialist.