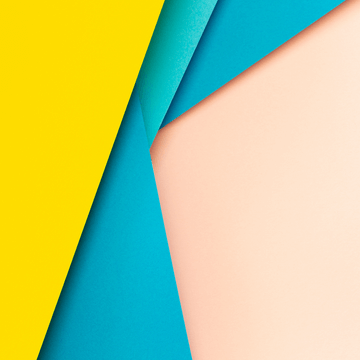 Managing your bookings and processing payments through your website can take a lot of time — especially when your tour company starts picking up steam. Fortunately, there are booking solutions that can free you from the hassle of manual bookings.
At what point should you switch from the DIY booking form to booking software?
Let's find out.
What kinds of businesses need a booking form?
How to accept payments for bookings made online
What is a booking form?
A booking form is a list of questions used to gather relevant booking information from your guests.
For guests to book tours through your website, you need to find a way at the bare minimum to collect their names, email, phone numbers and desired tour date and time. Guests will then fill out the booking form on your website to share this information with you.
You'll then be able to create the booking and send your guest a confirmation. If you have booking software installed on your website, this process is automated for you.
What kinds of businesses need a booking form?
Various businesses use booking forms to gather customer information, from doctor's offices to hotels. Tour operators and attractions alike use them to collect, organize, and store guest information.
Whatever the business, most booking forms will always ask for the customer's name, phone number, email, and the date and time of the event.
The online booking form for a doctor's office will also ask for the patient's date of birth, insurance company, and whether they've been there before. Meanwhile, a A hotel booking form will ask for the arrival and departure dates and the number of adults/kids in a party.
Tour operators and attractions will have similar booking forms, which will collect all the relevant details about a reservation.
If you run an axe throwing venue, bowling alley, for instance, you might ask for guests to sign a digital waiver s' shoe sizes ahead of time. A food tour company, on the other hand, would need to know about guests' food restrictions or allergies.
Your booking form should always be tailored to your guest experience.
How to accept payments for bookings made online
Booking software is hands-down the easiest way to process payments on your website.
However, many small operators may not feel ready to invest in software just yet. In that case, they'll need to take a more manual approach to managing their online bookings until their business scales. — which also means finding a payment solution that works.
The first thing to consider is how you'll accept payments. First, let's consider what you should be looking for in a payment solution:
A secure and safe environment for your customers' payment information
Different payment options that suit both domestic and international customers
Payment fee structureLow fees
ACH or WireBank transfers
Bank transfers may work for local guests that have a bank account in the same country. A quick and easy electronic bank transfer can do the trick. However, this isn't a great option for a travel company that will likely welcome international guests. International bank transfers can incur high fees and have complex currency exchange regulations.
PayPal
PayPal is one of the most recognized payment processing solutions, so your guests will feel comfortable using it. You can integrate PayPal with your website and set up a secure payment gateway for visitors. If you have a WordPress site, there are plugins to help you with the integration. However, fees can be high. You'll also need to manage your bookings manually.
Booking software
With booking software installed on your website, payments can be securely processed as soon as guests fill out their booking form. They'll be able to choose from several payment options like PayPal or credit card. If you're using Xola, you can even offer split-payment options for group bookings. Your guests will then receive a booking confirmation email as soon as the transaction is processed. It's a smooth checkout experience from start to finish.
When to DIY it
When you first open a tour company, you'll likely spend more time trying to get your company name out there than managing new bookings. As those first few bookings come in, you may feel capable of managing them on your own.
This is when you can use a DIY booking form. Common DIY options like WP Form, Google Forms, and Typeform can work just fine when you're only managing a couple of guests per week.
At some point, though, your online marketing will start picking up steam. As your company grows more popular, your bookings will increase. This is great news for a growing tour company — but it's also a challenge for an operator who is managing everything manually.
When you feel like you're spending more time managing your online bookings than running your actual company, booking software is a great solution.
At that point, an accidental overbooking becomes a real risk. Overbookings can leave your guests upset and frustrated, especially if it's their first time purchasing a tour with your company.
Without a proper booking management system, you can end up hurting your brand image while curbing your potential to grow.
When to use booking software
Your online marketing is working: Website traffic is up and bookings are consistently increasing month over month. This is a great sign for your tour business. And it's likely time to invest in booking software if you haven't done so already.
With booking software, you'll be able to easily welcome an influx of guests without worrying about overbooking.
This is because booking software like Xola comes with built-in capacity planning tools that help you figure out how many guests you can handle with your current resources (staff, tour guides, and equipment).
As you continue to grow, these tools will also help you predict when to make new hires and eventually expand.
Moreso, booking software will automate the online booking process for you. Xola can process payments, build customer rosters, and update tour availability on your website as guests fill them up. Confirmation emails are automatically sent out along with digital waiver reminders, which creates a delightful guest experience before they even arrive.
Meanwhile, you're free to focus on the important aspects of running your business. You can send customer surveys and study guest feedback, finding ways to improve your tours. You can brainstorm new marketing campaigns, and test new tours to see what appeals most to your guests.
There comes a point when you should stop managing bookings, and instead, switch your focus to growing your business.
***
When you're ready to grow beyond a DIY booking form, Xola is here to help. Xola's booking solution is built for tour operators like you in mind. Not only will Xola turn your website into a 24/7 reservationist, but its fast checkout will help you drive more bookings than ever before — all while you focus on improving your business.