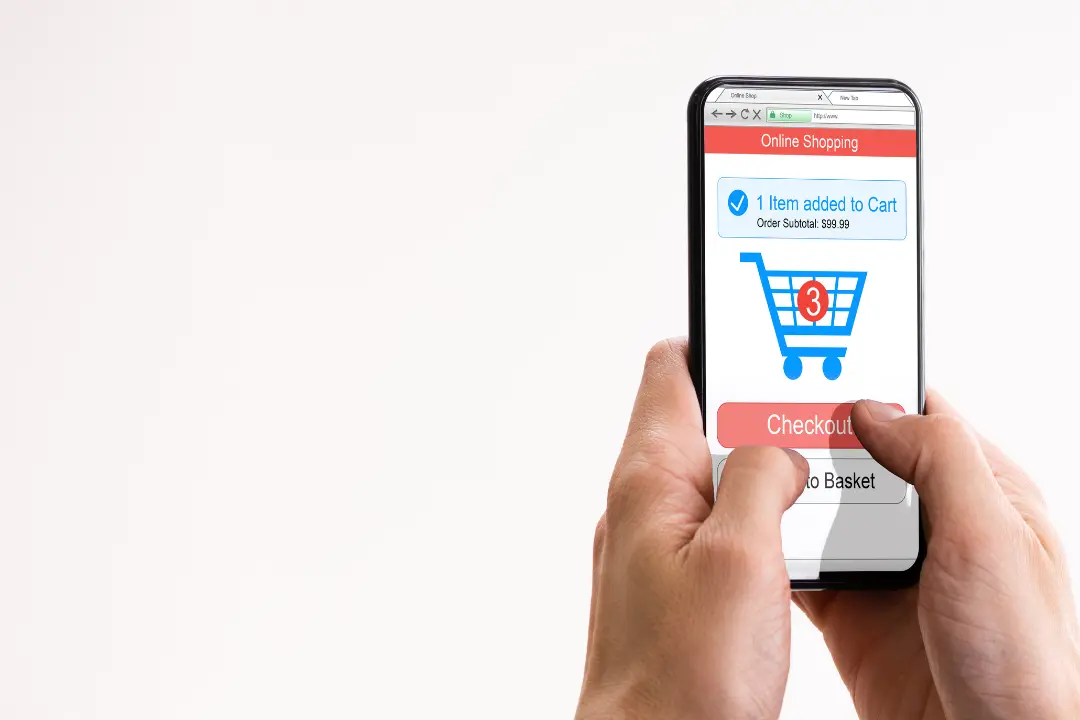 If you pull up your website analytics right now, you'll likely find that the number of people who have visited your checkout page doesn't correspond to the actual number of bookings.
That's because the travel industry has one of the highest cart abandonment rates. Many people that get to the checkout page never complete their booking.
Yet there are a number of ways you can optimize your checkout process to beat these statistics. In this post, you'll learn 10 strategies to build the best checkout experience for your guests.
What is checkout experience?
Checkout experience is an essential piece of every online transaction. For tour and attraction operators, the checkout process happens when guests click "Book now" on your website.
At this point, they are showing intent to book one of your experiences. They will then proceed to the checkout phase, where they will fill out a form with their personal information and payment details. But the booking is only finalized when they hit the confirmation button.
Why should you optimize your checkout experience?
The travel industry has an 82% online shopping cart abandonment rate, which is among the highest across all industries. An online cart abandonment rate is the measure of how many customers are abandoning their carts before completing a purchase.
For example, a customer might make it to your final checkout page, yet leave your website in search of a better deal. Imagine losing 8 of every 10 customers that start checking out on your website. That's a significant loss of potential revenue.
Even if your website checks all the boxes — it's beautifully designed, mobile-friendly, and has great tour descriptions — your checkout process also needs to meet guest expectations. An optimized checkout experience can help decrease those high abandonment rates.
Why do customers abandon their bookings?
Customers can easily be driven away at the first sign of difficulty. Something as minimal as having to re-enter personal information or one too many form fields can cause unwanted friction in the checkout process.
Here are the top five reasons visitors won't buy:
These statistics show that customers are looking for a quick and simple checkout process. They don't want to have to put in extra work to make a booking. They're expecting it to be seamless.
10 things you can do to create the best checkout experience
Follow these 10 steps for a new and improved checkout page that will boost your website conversions.
1. Make your book now buttons stand out
The very first step is to make it easy for visitors to navigate your site and complete a booking. Your "Book now" buttons should stand out on your website. You can easily accomplish this by making those buttons bigger and brighter than the rest of the text on the page. The same goes for when guests make it to your checkout page: Give them a clear path to complete the purchase by making the final CTA button stand out.
2. Clearly list the details about the booking
Make sure your guest knows exactly what they're signing up for. Include the date, time, and a clear description of the experience they are purchasing. This will help reduce the time your customers spend double-checking the tour details to ensure they've chosen the right one.
3. Allow guest checkout
Did you know that 24% of online shoppers abandon their cart when a website asks them to create an account during checkout? You can collect your customer's email without forcing them to create an account. This is called guest checkout. This will reduce the number of form fields customers need to fill out and speed up the overall checkout process.
4. Make your checkout page mobile-friendly
Once they've arrived at their destination, it's likely that most travelers will book tours and attractions on their phones. This is simply because more people travel with their phones than with their computers.
The continuous rise of mobile bookings has pushed tour and attraction operators to optimize their websites to attract more bookings on the go. The same goes for the checkout page: It should load fast and be easy to read on a mobile screen.
5. Provide more than one payment option
Every customer has a preferred payment method. One may prefer credit cards, while another uses PayPal. If they don't see their preferred method on your checkout page, they may skip the purchase altogether. Make sure to offer a variety of payment options, such as:
Debit or credit cards
PayPal
Book now and pay later options
Split payments for group bookings
6. Display security badges on the checkout page
If guests come across a website they don't trust, they'll be hesitant to share their personal information during checkout. As a tour operator, one of the best ways to make guests feel comfortable with your online checkout is to display SSL certificates, secure payment badges, and other safety badges.
7. Keep the number of form fields at a minimum
Remember that 13% of people say they'll abandon a travel booking if the checkout process is too complicated. Too many form fields can easily overwhelm your customers. To reduce the number of fields they need to fill out, consider only asking for the most essential information, including name, billing address, party size, and payment information.
8. Offer chat support
Chatbots act as 24/7 automated support on your website. When a guest has a question, they can submit the question via the chatbot and receive a response almost immediately. Even if the guest knows that they're speaking to an automated support system, they'll still appreciate having their questions promptly addressed.
If their request goes beyond the chatbot's capacity, your customer service team can jump in with live chat support, making the customer feel even more comfortable booking with your company.
Now, with the invention of ChatGPT, AI technology promises to become ever more present in the customer service space.
9. Include customer reviews
Your customers may back out of a booking at the final stage just to read more reviews. This could be a big decision on their trip, and they want to make sure they're choosing the best tour company possible. One way to convince them is to include a couple of customer reviews on the checkout page. The reviews should correspond to the specific activity they're about to book — giving them that extra confidence to hit "Book now."
10. Eliminate any distractions
Your checkout page should be free of distracting design elements that may take a customer to another part of your site. For example, if most of the pages have a sidebar advertising your newsletter or a pop-up, make sure to remove it on your checkout page. Here, the design should be in line with the sole mission of walking customers through to the finish line, or the final payment.
***
Your checkout experience can either make or break a customer's decision to book with you. Use these strategies to create the checkout page that customers expect from a savvy travel company.