You only have one chance to make a first impression.

For most of your customers, their first impression is your website.

If your website is outdated, hard-to-navigate, or has inaccurate information, this can reflect poorly on your brand.

In this post, we'll outline eight strategies for optimizing your website to convert more visitors into paying customers.

Focus on the basics first
To start, focus on the highest leverage pages first. This is usually your home, about and activity/listing pages.

Within a couple of sentences, your homepage should clearly spell out your unique value proposition (i.e. UVP). This is the thing that makes your website different from everyone else.

When brainstorming your UVP, it can be helpful to follow this example format.

We help XX (people) do YY (thing).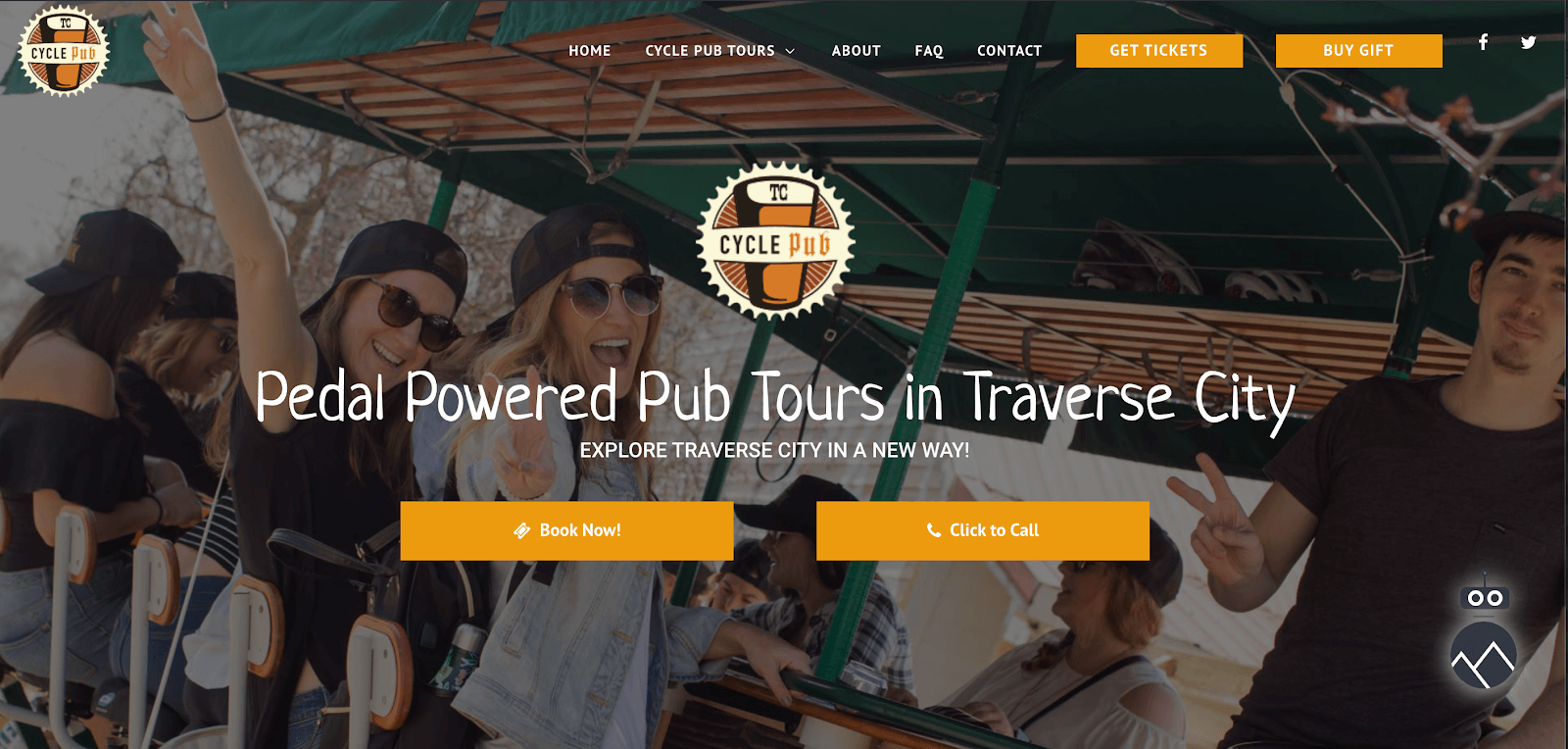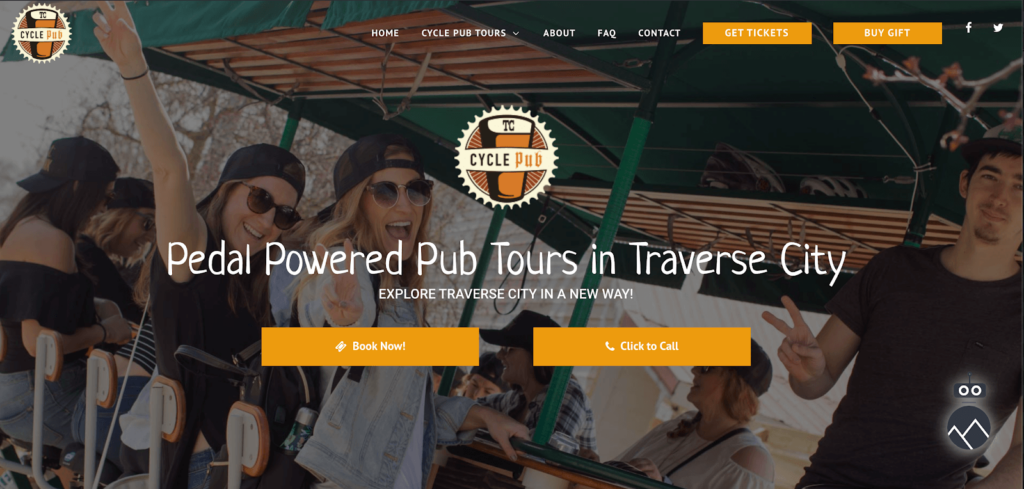 Then, you can get creative with how you present it. For example, TC Cycle Pub does a great job of showcasing what they are all about using minimal copy and imagery on their homepage.

Your about page should talk about why you started this business, your team, and your customers. The more you describe your business and whom you cater to, the more those people will resonate (and buy) from you.

As for the activity pages, you should clearly outline all of your tours or listings. Each listing should have a clear description, compelling imagery, videos (if you have them), and price information.

Pro Tip: Check out this guide for how to optimize your activity pages.
Use lots of images and videos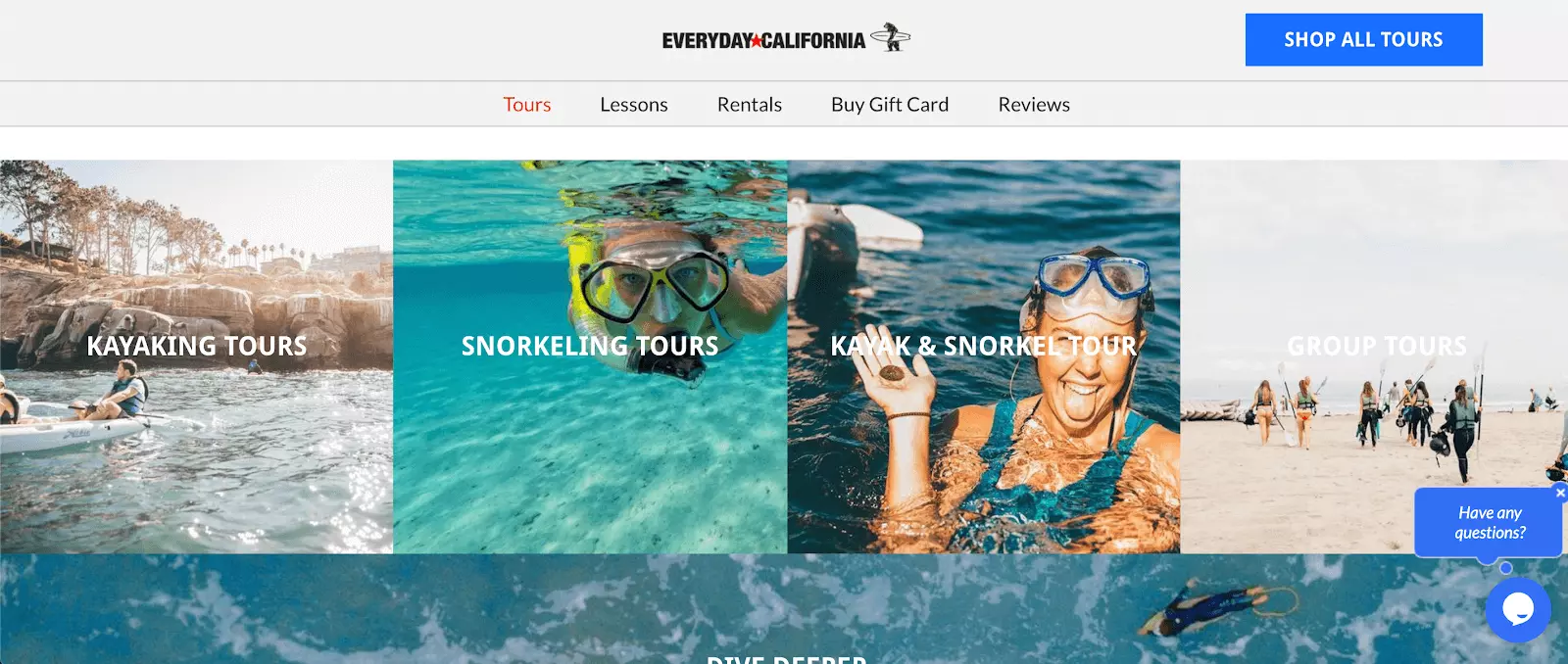 If you have high-quality images or the ability to invest in a professional photographer or videographer, it can be a worthwhile investment.

However, we see businesses do amazing things with user-generated content (UGC). You can share customers' photos from Instagram, Facebook, Tripadvisor, Pinterest, etc. on your website.

You can even incentivize your customers to share photos with you through an Instagram contest or a giveaway. For example, you can give away a free tour to the customer who shares the best photo.

Add a book now button at the top of your website

As you can see from this example from Old South Carriage, one of the highest leverage things you can do is put a book now button in your header. It should be easy for customers to buy from you on any page of your website.
Make your website mobile responsive
Nearly half of online bookings are made using a smartphone or tablet. If your website doesn't work well on smartphones, you are leaving a lot of money on the table.

Pro Tip: Xola's mobile-optimized templates deliver a seamless booking experience on every device. Learn more here.
Make sure your website is secure and trustworthy
At the most basic level, make sure your site is using HTTPs. This will keep your site more secure and ensure that Google isn't penalizing you.

You can take it a step further by adding trust seals on your website.
Add social proof
When you add in testimonials, Tripadvisor reviews, and social media shout-outs, this adds credibility to your website.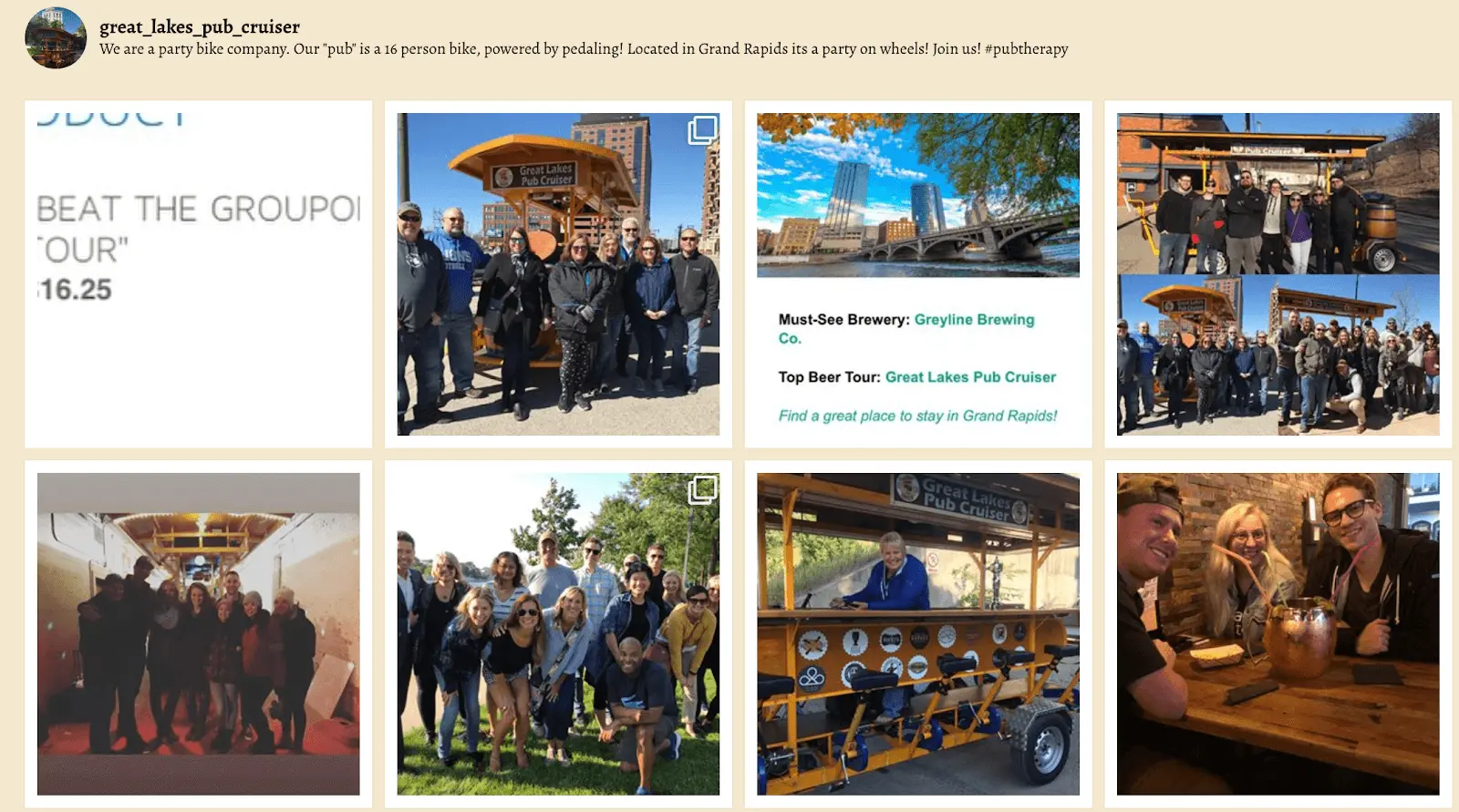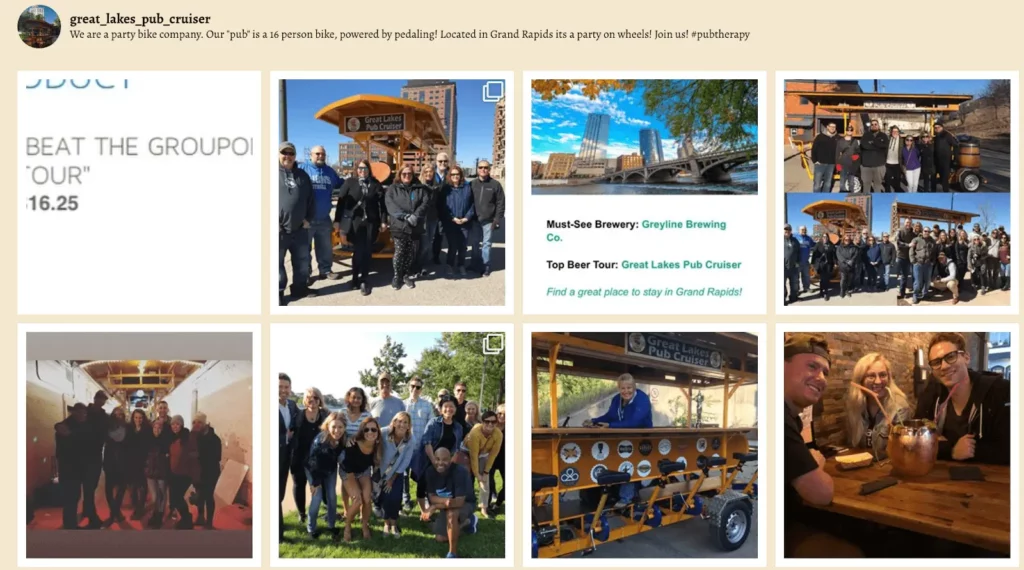 This can be as simple as embedding Instagram photos on your homepage like this example from Great Lakes Pub Cruiser.

Pro Tip: Here is how to embed Instagram photos on your website for free.
Make it easy for customers to contact you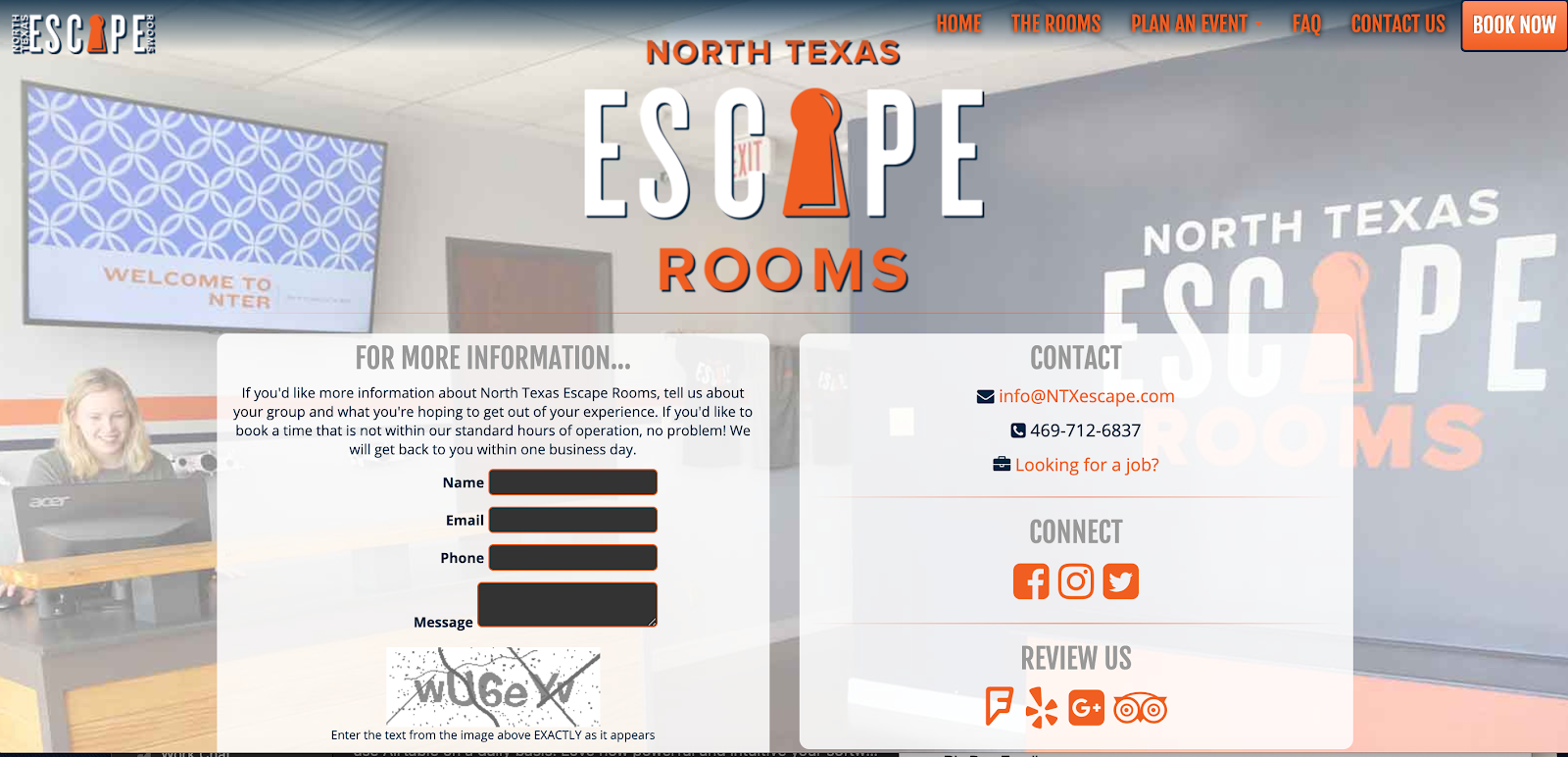 Most people won't call you, but simply having your contact details visible on every page – as you see on this example from North Texas Escape Rooms- can reassure customers.

The people who do call you are an opportunity to learn more about your potential customers. You can use that knowledge to improve your website design and copy.
Optimize your website for search traffic
Are your page titles optimized for Google? Do you have properly written meta descriptions? Does your website load quickly?
You need to make sure your website is built on a solid SEO foundation. This will help you generate more bookings from Google in time.

Pro Tip: All of Xola's templates are built with local SEO best practices in mind. We'll also provide you with an SEO analysis and recommendations for how you can improve your search rankings. Learn more here.
In sum, these are eight strategies to help you convert more site visitors into buyers.
We can help you maximize your website's potential with a modern site built with SEO and conversion science best practices in mind. Learn more here.