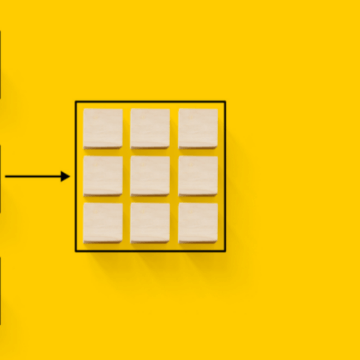 Did you know that 66% of small businesses say automation is essential to running their business?
Every business that has workflows in place can benefit from automation, especially attractions. Think of all of the manual, repetitive tasks that take up your employees' time — and then imagine those tasks being done automatically with software.
More than 80% of small businesses say that automation allows their brand to compete with larger companies.
Your attraction is likely ready to automate workflows. In this post, you'll learn more about how automation can benefit your team and improve your guest experience.
How can workflow automation help you run a better business?
How to identify what to automate
6 customer experience processes and tasks you can automate
What is workflow automation?
Workflow automation is the process of automating repetitive tasks so that they occur on their own. It can be used to convert paper-based, manual tasks into digital processes that improve your business operations.
You can essentially use automation technology to streamline several parts of your business and free up your employees to focus on more important business tasks.
An attraction can, for instance, leverage automated workflows to send order confirmation emails, process tickets, handle scheduling, and trigger promotional campaigns.
Let's delve further into how automation can help you run your attraction more efficiently.
How can workflow automation help you run a better business?
Automation can be used to optimize, standardize and streamline processes. Your attraction can benefit from automation in a variety of other ways:
Eliminate redundant tasks: When repetitive tasks are automated, you can free up your team to focus on more important business tasks. Instead, your employees can now focus on productive tasks that improve the guest experience, such as assisting guests.
Reduce human errors: When business operations are automated, you can reduce errors made by the employees who used to perform the task. You can also adopt a workflow management system that detects and fixes errors automatically.
Improve customer service: Workflow automation can help direct customers to the right department and send them important information via email. You can also automate their ticket purchases online, and any tasks needed to be completed before their visit, such as signing digital waivers.
Lower overhead costs: Businesses that automate repetitive tasks don't need to hire extra employees to handle mindless busywork. They can instead allocate more of their revenue to marketing, improving the guest experience, etc.
Optimize processes: When you're analyzing your processes, you'll likely identify bottlenecks and areas of improvement that will ultimately make your guests happier. Workflow automation can allow you to eliminate those bottlenecks by streamlining many parts of the guest experience.
How to identify what to automate
The first step is to define all the processes that are used to run your attraction.
Next, you should break down your existing processes into distinct steps. Then, identify who is responsible for what. Now analyze these steps: Are there any that can be removed? Is there a more innovative process you can implement?
Finally, ask your team to share any particular pain points within each process.
This analysis should show you where automation is possible.
In general, processes that are time-consuming, repetitive, or prone to mistakes are ideal for automation. Anything that takes 10 or more steps and therefore faces a high risk of human error can be made more efficient through automation.
If there's a manual task your employees spend a lot of time on, you should explore ways to automate it. This will free up their time to focus on making your guests happy.
6 customer experience processes and tasks you can automate
From onboarding new hires to creating email campaigns, let's take a look at how automation can benefit your attraction.
Employee onboarding
Onboarding new employees can take up a lot of time. It can overwhelm your existing staff and take them away from their daily tasks. Meanwhile, your new employees won't be able to get to work until the tedious process is over.
With automation, however, you can streamline the new employee process and have much of the onboarding process completed before they even show up to work. Here are four processes you can automate to make life easier for your team and your new hire:
Send new hire documents electronically and allow them to fill out necessary paperwork online
Set up multiple accounts on different apps and software by inputting employee information just once into an automation tool
Send an automated email to new hires with introductions on how to enroll for benefits online
Analyze their work performance by automatically tracking new hire KPIs
Employees with a poor onboarding experience are twice as likely to look for new opportunities in the near future. Automating these processes will allow your new employee to seamlessly join your company and hit the ground running right away.
Online bookings and ticket purchases
You can fully automate your booking and ticketing processes online to give your guests more freedom over how and when they make their travel decisions.
The first thing you'll want to automate is payments. Your guests should be able to buy tickets on your website, and automation can help you provide them with a smooth online checkout. There shouldn't be anyone on the backend having to approve their transaction and send them an order confirmation email.
These processes should be automated so that guests always have access to the most up-to-date ticket availability on your website and can purchase one when they please.
Automated booking confirmation emails provide guests with relevant information pertaining to their visit. This can also include personalized recommendations to help them better plan their visit. You should also
Finally, digital waiver reminders can be automated so that guests can take care of the paperwork before they arrive and therefore spend more time enjoying themselves.
Responding to booking queries
The quicker your company responds to a guest query, the better your chance of selling them a ticket. Most companies don't have someone behind the phone or computer 24/7, yet they can leverage automation tools to provide real-time customer service at all hours of the day.
Chatbots act as 24/7 automated support on your website, meaning your guests can submit questions and requests online before having to reach out to a representative directly.
These chatbots can respond to the most frequently asked questions, such as "where are you located" or "what are your hours." These are questions that don't need to be answered by actual staff members, therefore freeing up their time to focus on more important tasks.
These chatbots can then automatically direct more complex queries to the appropriate staff member when necessary.
Marketing communications
You can also automate your marketing communication via email automation software.
Imagine having to manually send a marketing email to every single one of your guests? This could take days. Instead, you can leverage email automation to send special offers and news updates to a list of contacts who have opted in to receive your emails.
Email automation software allows you to segment your customers into different categories based on their preferences. This way, your company can send guests relevant information like trip updates and offers that are tailored to their personal experiences. Personalization, as we know, can boost customer engagement as well as drive more ticket sales.
Customer feedback emails
Again, remembering to send a feedback request to every customer that exists in your venue can be exhausting.
Instead, you should automate your post-visit follow-up emails so that you never miss a chance to learn about your guest experience.
You can use an email automation tool as discussed in the previous tip to automate this process. Soon after their visit, your guest would receive a survey asking them how satisfied they are with their experience. This email could also prompt them to leave you a review — therefore increasing your review footprint online.
No code / low-code tools that can help you automate processes
You don't have to be a coder to automate your processes. In fact, there are automation platforms, like Zapier, that require no coding on your part, meaning it's easier for your business to start automating your processes today.
This tool's automation platform allows businesses to easily build sequential automation that is triggered by a particular action. It's a great option for beginners and integrates well with 2,000 other tools, including Xola. If you're a Xola customer, you can connect your dashboard with Zapier to create custom workflow automation.
For example, you can automate the process of adding new guests to your email list. Zapier can integrate with Xola as well as Mailchimp or ActiveCampaign, two email automation tools. When someone makes a booking on your website, their email can be automatically added to your email list. This way, you can send them relevant visitor information as well as targeted promotions.
Another example is automating your customer satisfaction surveys. Zapier offers integration with SurveyMonkey, making it easy for you to send feedback requests to your guests following their visit.
You can also use Zapier integrations to loop your team into new booking activities. The Slack integration, for instance, allows automated messages to be sent for new or canceled bookings. You can set this up for your reservations team so that they're fully aware of booking schedules and capacity.


***
Now that you've discovered the power of automation, it's time to take a look at your business processes. Where is there room for smarter solutions? What repetitive, time-consuming tasks can you take off the hands of your employees?
When you've found the answer to these questions, consider working with a booking software like Xola that integrates well with other automation tools.