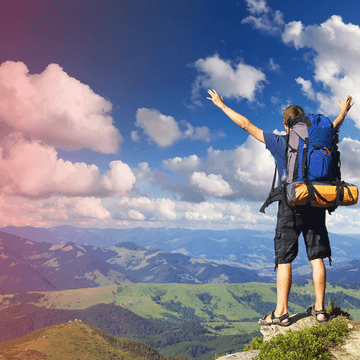 Your inbox is overflowing with booking requests and you're letting some fall through the cracks. If this sounds familiar, it's time for you to invest in tour booking software.
When your booking volume becomes too high to manage on pen and paper, you risk overbooking your tours or overworking your staff. This can hurt your guest experience and reputation as a travel brand, unless you find a quick solution.
With tour booking software, you'll remove the hassle that comes with manually managing your bookings. Instead, you'll automate much of the process so that you can spend more time focusing on your guests.
In this post, you'll learn when you should invest in booking software and key features to look for when you're ready.
What is tour booking software?
Why is tour booking software important?
What to look for when choosing tour booking software
What is tour booking software?
Tour booking software is an online booking system that facilitates the booking process for customers. It processes new bookings and payments directly on your website, allowing guests to make a reservation whenever they want.
The software also helps operators manage all back-office activities, including tour availability, guide schedules, customer rosters, equipment inventory, and accounting.
Why is tour booking software important?
As a tour or attraction operator, you already have a lot on your plate. If you're trying to manually manage your bookings, you probably don't have much time left over to focus on growth opportunities.
Booking software streamlines your reservation activities, allowing you to focus on other essential tasks like marketing, hiring, and more.
Here are three reasons why tour booking software is important:
Your guests can book tours 24/7. Your website will be generating sales even after you log off for the day. Online booking software makes it easy for guests to book and pay for their tours on their own time, without ever having to pick up the phone to speak to your staff.
It helps you and your team stay organized. Booking software streamlines day-to-day operations by automating once-tedious tasks. The software keeps track of customer information, tour guide schedules, equipment inventory, and more.
You will drive more direct bookings. The easier you make it for guests to book your tours, the more sales you'll make. Booking software optimizes your website to drive more direct bookings. Big and colorful "Book now" buttons will be visible throughout your site and the guest checkout will be quick and easy. You can even set up seasonal pop-ups offering discounts or abandoned booking emails that remind guests to complete their reservations.
When do you need it?
Some companies invest in booking software right off the bat. Others try to manage things manually until the booking volume goes up. Only you will know your company is ready to invest in a more sophisticated booking solution.
Here are three signs that tell you it's time to make the investment:
Your phone is constantly ringing and your inbox is overflowing. More customers are reaching out to you than you're able to handle. It's getting so busy that you're not able to get to every customer in time. As a result, you're missing out on potential revenue.
No-shows and last-minute cancellations are draining your resources. Your booking software will securely store customer credit card information, which makes it easier to enforce cancellation fees. Some also offer a waitlist feature to help fill last-minute openings.
Your marketing is all over the place. You've lost track of how many promo codes and seasonal discounts you've put out there. You don't know which ones have or haven't been redeemed. Booking software will keep track of this for you.
What to look for when choosing tour booking software
Finding the right booking software is like finding the ideal business partner. You want to find a partner that will support you at every stage of the business. As you're researching different software providers, here are eight key features to look for.
1. Quick setup and easy to use
No one has time to spend weeks trying to understand a new software. You want your website to be up and running as soon as possible to not miss out on any bookings. For example, with Xola, it only takes one line of code and a few seconds to integrate the software on any site.
Meanwhile, the software should also be easy to use. This applies to you and your team as well as your guests. The booking process should be intuitive. For example, guests should never have to look for a "book now" button. It should clearly stand out from your site.
2. Smooth & secure checkout
Put yourself in your customer's shoes, and go through the booking process on your website. The checkout page should load quickly and be easy to fill out. It should look professional and make the customer feel like their information is secure. Ask the company about how it securely stores customers' credit card and personal information.
3. Mobile-friendly
Travelers are often booking experiences on the go. Many are booking their tours or buying tickets to attractions after they've arrived at a destination. And they're likely using their phones to book. You want to ensure your website and checkout are optimized for mobile bookings so you can capture those last-minute reservations on the go.
4. Automated email and text notifications
Does the software make it easy to communicate with guests? Everything from booking confirmation emails to weather updates can be automated through your booking solution. The software can automatically customize each message with relevant information about the guest's reservation and send it to them at the right time in their customer journey.
5. Integrations
Consider the business management tools you already use, such as your email provider and accounting program. Does the software integrate with your current apps? Find software that already integrates with the gift tools you already use so that you can manage all operations from a single system.
6. Access to data
What kind of data reporting will you have access to? Your software should provide you with a wide range of financial reports, such as cash flow and realized earnings. It should be able to identify your most valuable listings and booking channels, assist in capacity planning, and track customer satisfaction scores.
7. Gift card sales
Every operator is looking for secondary revenue opportunities. Gift cards and other add-ons are one of the best ways to boost your sales. Make sure the software accommodates gift card sales and allows you to sell extra services such as photos, food and drink bundles, and more.
8. Customer support
If something goes wrong with your booking software, you want to be able to contact someone as soon as possible. Ideally, you'd have access to 24/7 customer support and a dedicated account manager that helps with setup and troubleshooting any bugs.
***
We hope this list of key features helps you make the right decision
Even if you're not ready to upgrade to tour booking software just yet, it helps to keep these key features in mind as your company evolves.