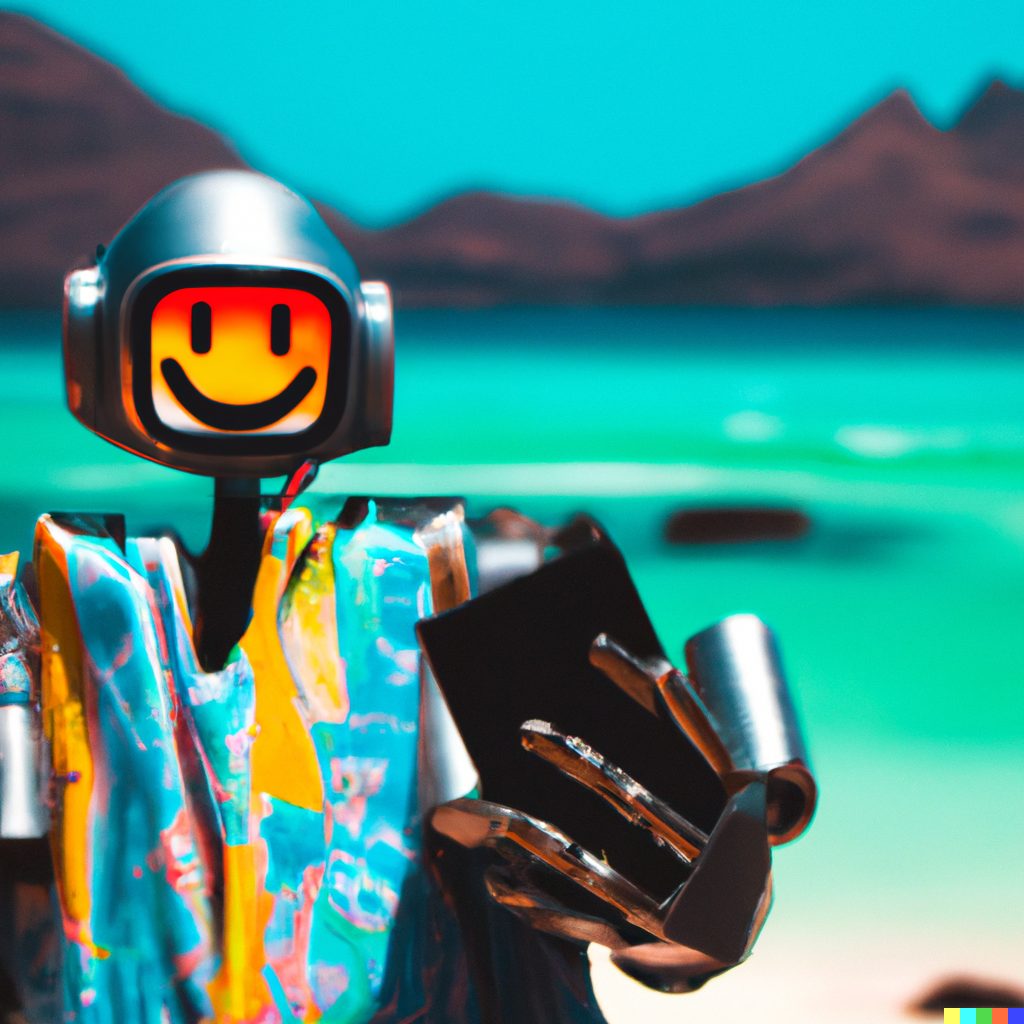 Ever since the introduction of ChatGPT in November 2022, the travel industry has been racing to uncover its potential in travel planning and online booking.
Yet this isn't shocking news to many travel brands. Many companies like Expedia and Amtrak have already been using artificial intelligence-powered chat solutions to answer frequently asked questions and offer personalized booking support for years
With ChatGPT's enhanced ability to engage in natural language conversations, travel chatbots are poised to further evolve into itinerary building and trip planning. The possibilities seem somewhat endless.
Here is how a few of the biggest brands have used travel chatbots to improve the customer experience — and the new ways they're revolutionizing the way brands connect with customers.
What is a travel chatbot?
If you've ever booked a flight or hotel online, you've likely come across a travel chatbot.
A chatbot is a computer program or artificial intelligence (AI) system designed to interact with customers as they browse your website. They can be integrated into websites, mobile apps, or messaging platforms. The goal is to assist customers in various travel-related tasks, such as booking a tour, receiving hotel recommendations, and customer support.
In the tour and activity space, chatbots can also drive more direct bookings.
The most recent development in the chatbot space was the launch of ChatGPT, an advanced generative AI bot that can perform a wide range of activities, from generating code and writing a cover letter to itinerary planning and basic customer service.
Chatbots achieve this by using natural language processing (NLP) and machine learning algorithms to understand users' questions and answer them in a human-like way. When it comes to trip planning, they can provide relevant information and offer personalized recommendations.
9 examples of great chatbots in the travel industry
Let's explore how nine chatbots are revolutionizing the way customers research and book their trips.
1. Kayak's ChatGPT integration
ChatGPT plugins let developers be creative and make the chatbot more useful and smarter. They can add their own special code to make the chatbot do things that are not already built-in. In simple terms, a ChatGPT plugin is like an add-on that allows developers to customize its abilities to specific topics or tasks.
Kayak's integration with ChatGPT, for instance, allows users to ask travel-related questions in the same way they would ask a human. A traveler might ask, "Where can I fly to from Miami for under $500 in March?" They'll then receive personalized recommendations based on their search criteria and KAYAK's historical travel data.
Kayak's goal is to leverage AI technology to provide more personalized and intuitive search experiences for its customers. Kayak on ChatGPT will be gradually rolled out to all ChatGPT users, but for now, it's available for ChatGPT Plus subscribers.
2. Expedia
In 2017 Expedia launched a chatbot for Facebook with the goal of providing a seamless booking experience. The chatbot allows users to search for flights and hotels, make bookings, and receive booking confirmations and updates through Facebook's Messenger app.
In just a few years, Expedia's chatbot technology has fueled over 29 million virtual conversations, saving more than eight million hours in agent time. Not only has the chatbot freed up Expedia's customer service agents, but has also helped guests solve problems quicker and on their own time.
One thing to note is that Expedia can offer personalized recommendations based on travel preferences and past bookings.
Now, Expedia has launched a new chatbot specifically dedicated to travel planning through ChatGPT. Travelers can now use the chatbot through the Expedia app to ask questions about a destination or trip as well as find hotel recommendations.
3. KLM's BlueBot
KLM Royal Dutch Airlines has had a chatbot called BlueBot since 2017. Bluebotan is an AI-powered chatbot available on Facebook Messenger, WhatsApp, and WeChat. It assists passengers throughout their travel journey by providing flight information, boarding passes, and handling customer service issues.
Of course, human customer service agents are also available to help if needed. Yet BlueBot can proactively send KLM's travelers relevant updates, such as gate changes, delays, and check-in reminders in real-time — without the need for the traveler to initiate the conversation.
4. Trip.com's TripGen
Trip.com, an Online Travel Agency based in Singapore, has recently launched an AI-powered chatbot called TripGen. Powered by OpenAI, the same company behind ChatGPT, the chatbot will streamline the online booking process for travelers. Trip.com is kind of like a one-stop for travelers, allowing them to book multiple aspects of a trip from a single platform.
The TripGen bot will help users plan trips by offering general itineraries, answer frequently asked questions, and eventually provide customer service. Since the technology is based on data from 2021, it won't be able to provide real-time specifics like hours or operation or website links — for now.
5. Marriott's ChatBots
Aloft Hotels, owned by Marriott, launched ChatBot to allow guests to request basic hotel services right from their own smartphones. The chatbot was available via text message, giving guests a more convenient way to ask for extra towels or room service, for instance.
Marriott also created the Marriott Career chatbot for Facebook Messenger to provide job seekers with a more personalized experience. The chatbot can hold a conversation with potential employees and steer them toward the right job openings based on their skills and location.
6. Navan's Chatbot Ava
Corporate travel agency Navan has integrated ChatGPT into a new customer-facing chatbot called Ava. The bot can hold a conversation with travel managers and help them book corporate trips.
Navan also recently rolled out an upgraded version of the chatbot meant to help businesses save money on corporate travel. The chatbot can now analyze travel spending to recommend ways to save money, including tips on how to leverage rewards. It can also summarize travel spend by month and category, as well as compare travel spending to the company's policy.
7. Megabus's Chuck
Megabus launched Chuck, an email chatbot, during the pandemic to help travelers reschedule or cancel their trips. The AI-powered email bot could get back to travelers immediately, alleviating the added pressure on the bus company's staff when travel was halted. The bot could assist travelers with reservation changes, cancellations and refunds, and lost baggage. The chatbot can be reached by emailing inquiries@megabus.com. Travelers should receive a response within minutes, and if the bot doesn't have the answer to their questions, they'll be connected to a customer service agent.
8. Amtrak's Julie
Customers surfing through Amtrak's website can ask its chatbot, named Julie, questions in their own words. Julie provides customers with brief answers before taking them to the page with relevant information based on their query. Julie can help with online booking, planning a trip, Amtrak's Guest Rewards program, among other topics. The most unique aspect about Julie is that with the sound on, the bot canvocalize her answers.
9. Cheapflights Chat
Cheapflights Chat is a Facebook bot that helps users find flights and hotels in a fun and conversational way. All travelers need to do is tell the bot where they want to go, and it will give them the average cheapest round-trip flight in the near future. The bot even helped travelers find inspiration if they weren't sure where to go next with a feature called "Inspire me," which suggested flights to some trending destinations.
***
There is still much to explore at the intersection of AI technology and travel. Tour and activity operators that stay up to date with the latest developments will be at the forefront of the travel chatbot revolution.