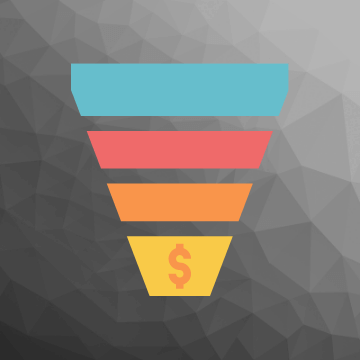 Want to learn the secret to transforming a new website visitor into a repeat guest?
It's called a booking funnel.
As a tourism company, you can take your guests through a journey that persuades them to book your tours or visit your attraction.
Most customer journeys aren't linear. While one guest may have clicked on your website from a social media ad, another may have found you through a Google search.
A booking funnel allows you to customize each individual booking process according to their actions. It works like this: Every time a potential customer clicks on a button or visits a page on your website, they'll join a funnel that best fits their needs and preferences. They'll now be
In other words, booking funnels personalize each customer's journey to checkout, which is what makes them so successful.
In this post, we're going to outline how you can create a successful booking funnel that drives more direct bookings.
What is a booking funnel?
Consider the modern-day travel booking process. You'll notice that it involves several different touchpoints. Your guest might start their travel planning with a simple Google search: "best places to go skydiving." From there, they might land on your company's blog post titled, "Top 10 Best Skydiving Locations in the U.S."
They might read a few more articles on your site as well as visit your Instagram page (and even like a few posts) over the next week before they decide to book a skydiving excursion with your company.
In its most basic form, the booking funnel is a marketing strategy that educates visitors about your company and persuades them to book a tour or visit your attraction.
When done well, a booking funnel, also known as a conversion funnel, captures their attention, piques their interest, and gives them the confidence to hit the "book now" button.
Why should you create a booking funnel?
A booking funnel helps you convert more customers and increase your direct bookings.
You're able to start building a relationship with them. If they enter your email list, for instance, you can start communicating with them in a more personal way. You may target them with an email sequence that corresponds to the experiences they browsed through on your site.
The more they interact with your company through your website and emails, the more you'll learn about their preferences. Then, you can create tailor-made offers that are hard to resist.
A booking funnel also provides you with valuable insight into customer behavior, such as where customers are coming from and what they're doing on your website before converting. More so, you can analyze what's driving the most guest conversions.
This data can be used to improve your existing marketing campaigns and build better funnels.
How does a booking funnel work?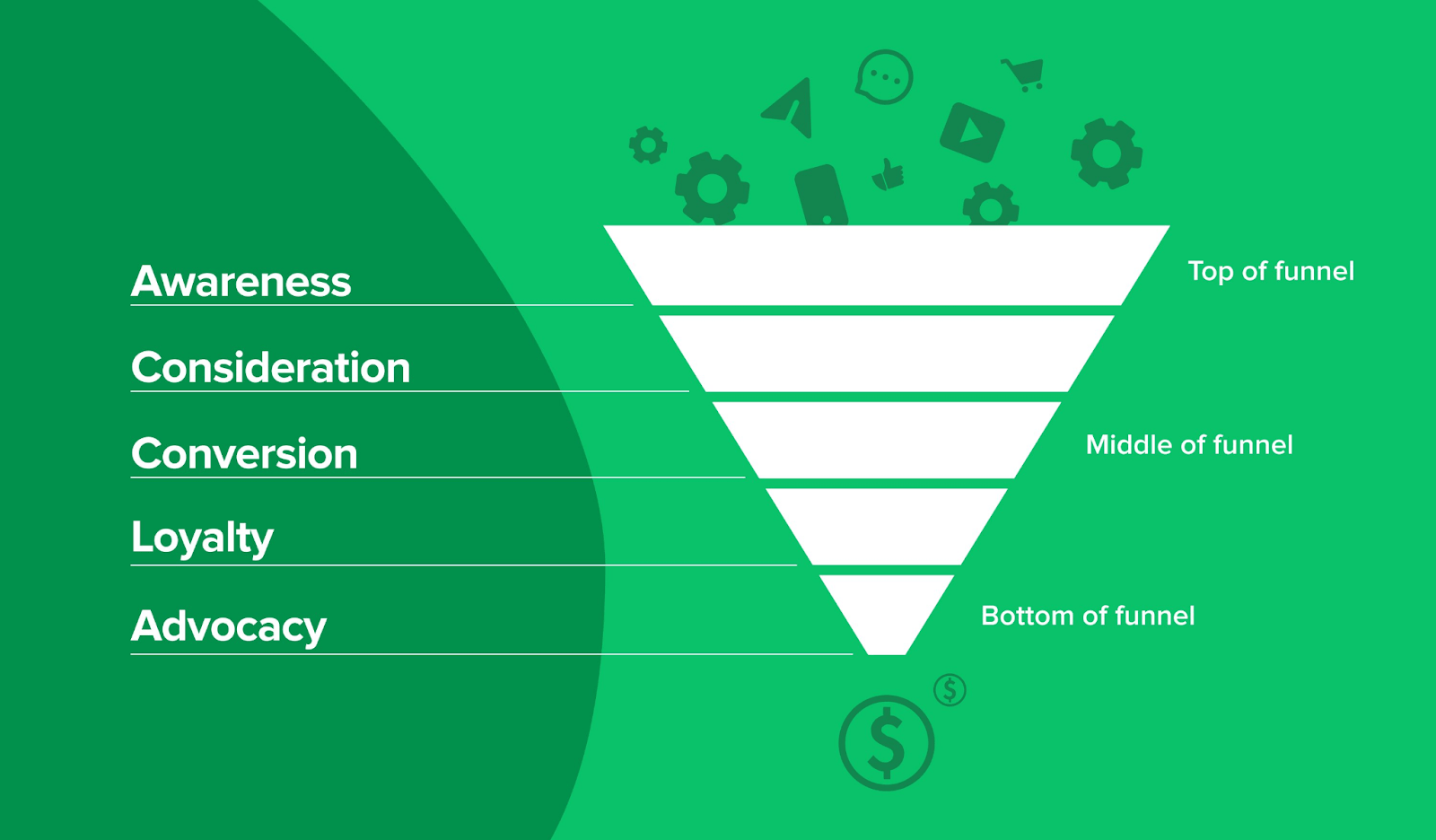 Source: MailerLite
Here we'll break the booking funnel into a step-by-step process. Let's say a potential client — let's call him Rob— is planning a trip to a new city and is looking for interesting things to do. He comes across a social media ad for your walking tours that highlights historical landmarks and local guides.
Intrigued by the ad, Rob clicks on the link and lands on your tour company's website. He browses through the different tour options, including the "Historic Downtown Stroll" and "Culinary Delights Tour." There he finds positive reviews from previous guests, which increases his interest.
Rob becomes particularly interested in the "Historic Downtown Stroll." The compelling tour descriptions make him excited about the possibility of joining the tour.
He decides to hit the "Book Now" button and fills out your booking form. The transparent pricing and easy-to-follow instructions ensure that the booking process is straightforward and secure.
After booking, Rob receives a confirmation email that includes the tour details, meeting point, and contact information for any questions.
Rob — who was once just a potential client — joins the tour and loves it. Later on, he receives a follow-up email thanking him for choosing your company and encouraging him to leave a review on your website or social media.
The booking funnel guided Rob from initial awareness of your tours to becoming a satisfied customer and advocate. The strategic marketing strategy addressed his needs and interests at each stage, resulting in a successful conversion and positive experience.
Now, imagine that your booking funnel is an upside-down triangle that's split into three stages. Up top, where the triangle is at its widest, is where all of your potential guests will enter the funnel. Your funnel will continue to push potential customers down the triangle until they convert at the very bottom.
Let's walk through the nitty-gritty of each stage in that funnel.
Top of Funnel (TOFU)
The first stage in a booking funnel is awareness. This is when your guests first discover your company. You can pull visitors to your website through paid advertising, social media, content marketing campaigns, and organic search, just to name a few examples.
Let's say an outdoorsy traveler comes across an ad for your camping company on Instagram. A photo of a tent with the picturesque Rocky Mountains behind it catches the traveler's attention, so they click through your profile. From there, they decide to click through to your website.
The Instagram ad, in this case, was the first step in converting the traveler into a paying customer.
Middle of Funnel (MOFU)
Now that you have a new visitor on your website, it's time to intrigue them with your tour offerings. If you know your audience well enough, you'll know exactly how to appeal to them.
An adventure camping company could, for instance, feature beautiful photos from past trips to get website visitors excited about the idea of joining a tour. Then, the tour operator should have a trigger that brings this new visitor into your email list.
For example, after an interested traveler visits a landing page for a three-day camping trip through Colorado, a pop-up prompts them to join your newsletter to receive a discount on future trips. If the visitor opts in, you now have a way to communicate with them off your website.
You'd then target them with personalized emails to keep them engaged and coming back to your website.
Bottom of Funnel (BOFU)
The final step is to turn potential customers into paying guests.
Up until the BOFU stage, you've been leading your customers along their purchasing journey. You've convinced them to take smaller actions like signing up for your newsletter, clicking through to a blog post, and visiting a sales page.
These smaller steps have piqued the visitor's interest in your brand and made them excited about the idea of going on a camping trip with you. Eventually, your funnel will make them feel confident enough to book a camping trip with your tour company.
A successful booking funnel ends when a customer converts.
What types of insights can you learn from your booking funnel?
Your booking funnel can provide you with powerful data about your customers. It can show you how guests are interacting with your brand and at what stage they convert — as well as where they don't.
A key Google Analytics metric to focus on is the funnel conversion rate, which tracks the number of potential customers that enter your funnel and how many convert into paying guests. This can help you monitor the success of your funnel.
Another is the entry source from which your guests are entering your funnel in the first place. This metric highlights the sources that are bringing in the most leads, allowing you to focus on the strategy that works best.
It's also helpful to analyze time spent and exits from different stages. If your guests are spending too much time on a single stage, you may want to revisit it. Similarly, if you're seeing too many guests exit your funnel at a particular stage, your content might not be meeting your guests' needs.
Finally, observing the mobile vs. desktop usage can help you optimize your website's responsiveness and user experience for different platforms.
***
Most companies track these metrics via Google Analytics, though tour operators and attractions can also have access to this data through a booking platform like Xola.
Xola provides an all-in-one booking and marketing solution for tourism brands, allowing them to track bookings and funnel analytics in a single platform.
If you haven't set up a booking funnel yet, consider using this post to start mapping one out.