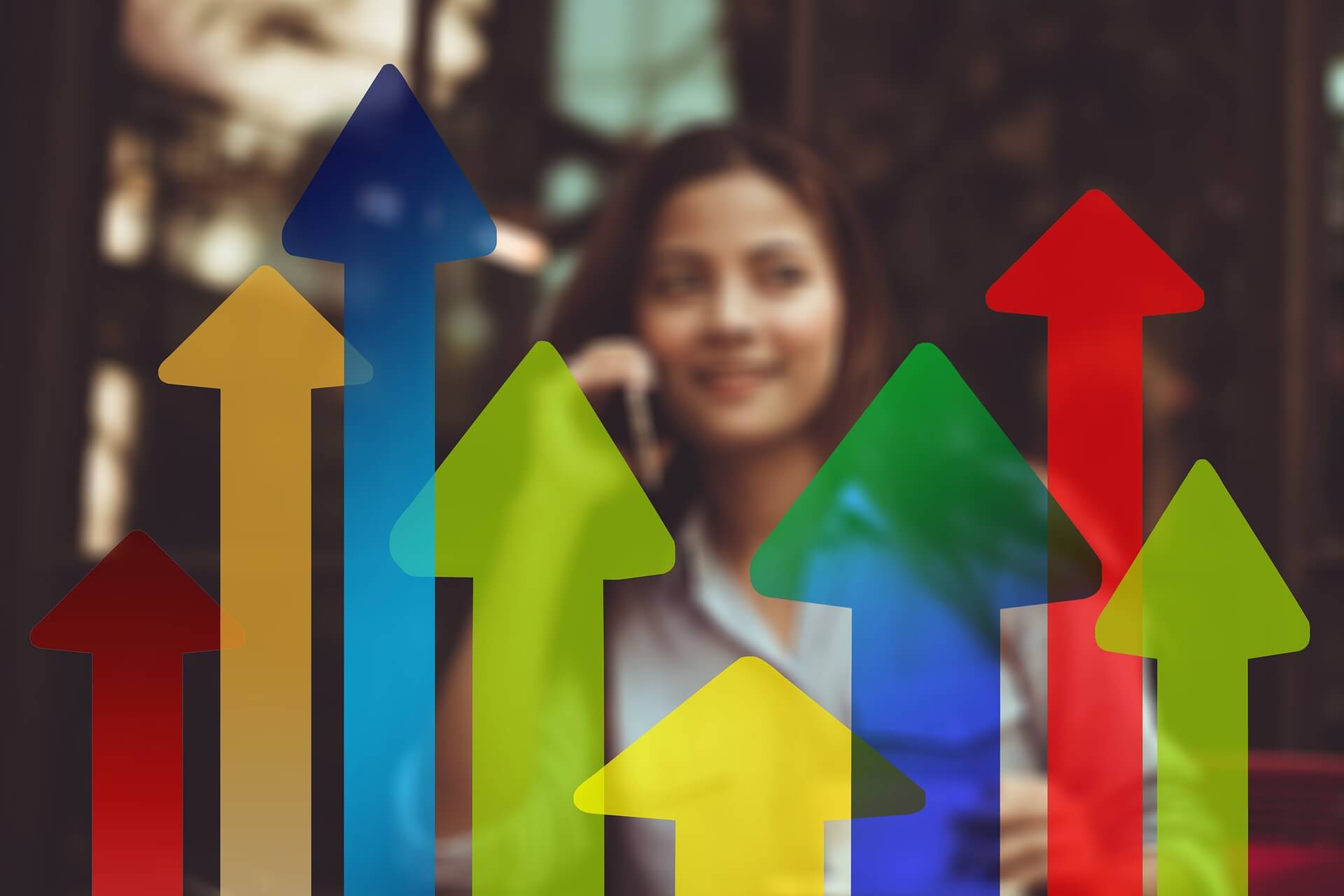 The digitization of the travel industry is nothing new. So it should come as no surprise that when a pandemic put a halt on travel, tour operators turned to virtual experiences and social media to keep customers engaged.
Travel companies from airlines to small activity operators doubled down on their travel digital marketing initiatives to stay relevant in 2020, even when bookings were nonexistent.
For many, that meant adapting to new online marketing trends to capture an audience that's spending more time on the internet than ever before. Despite the limits on travel, there's never been a better time for tour operators to connect with customers in new and engaging ways.
In this post, we're breaking down the key online marketing trends that tour and activity operators should focus on in 2021.
Why is digital marketing important for travel and tourism businesses?
The pandemic has changed the way people shop, communicate and work online. The average U.S. adult now spends a total of 16 hours a day on digital media, up from an already high 12 hours a day before the pandemic.
With so much time spent at home, people are also using social media more than ever. Travelers especially are increasingly using visual platforms like Pinterest and Instagram to dream about and plan for future trips.
As a tour operator, you can use the latest travel digital marketing trends to stay relevant in your niche. Whether it's through blogging, video content, or posting on social media, it's important to engage with your prospective customers on the platforms they're using on a daily basis.
How digital marketing has changed the travel and tourism industry
Today, guests can and do book everything from hotels to local attractions with just a few clicks online.
And guests are increasingly researching what to do in a destination online, too. In the three months leading up to a trip, a study found that there are three times more online searches for experiences and activities than hotel searches. When guests arrive at their destination, they do most of that research on their phones.
That's why the tourism industry is increasingly turning to social media, search engines and email marketing to reach customers. And tour operators are following suit.
You can use these same outlets to target your guests where they're already hanging out. Even if you're not generating tons of bookings right off the bat due to the current state of the travel market, you can build brand awareness and stay top of mind by focusing on top digital marketing trends.
6 top travel digital marketing trends in 2021
The pandemic may have grounded travel, but tour and activity operators found ways to remain relevant.
As bookings disappeared and people were forced to stay home, companies doubled down on online marketing. From appealing to staycationers and virtual experiences to video marketing, here are six online travel marketing trends that can drive more bookings in 2021.
Virtual tours and experiences
Virtual experiences were launched around the world to keep customers engaged during lockdowns last year.
These experiences ranged from cooking classes to walking tours, all done online. Even Amazon jumped on the trend with Amazon Explore, a platform that offers virtual tours and experiences led by experts around the world.
Virtual tours became an exciting new way to "travel from home," a catchphrase that became increasingly popular over the course of 2020. It became a way for people to safely escape their mundane work-from-home routines.
And some tours were certainly successful: More than 40,000 people expressed interest on Facebook for a virtual walking tour of Reykjavík over the holidays last December.
While some operators say online experiences didn't help generate much revenue, it looks like they're here to stay. At the very least, operators agree that offering virtual experiences during the pandemic helped generate awareness for their brands.
Instagram stories & reels
Instagram's latest feature called Reels — where people share short-form video content soundtracked to trending songs — is a great opportunity to reach a new audience.
The app is favoring accounts that are using the new feature regularly, meaning it'll show your videos to a larger audience if you're consistently posting.
The content you post on your Instagram feed is typically only seen by the people already following you, but your Reels have a greater chance of reaching a new section of the "Explore" page.
This is where people that don't follow you can find and engage with your content and hopefully follow you if they like what they see.
Not sure what to post on Reels? Here are a few tips to get you started:
Many Reels revolve around popular trends, such as a funny dance or a viral song. Keep an eye on trends and brainstorm ways you can adapt them to your niche.
A great way to gain exposure through Reels is to work with influencers who are seen as authority figures in your region. You can invite local influencers on your tours and have them share Reels about their experience.
Use Reels as a way to tell your brand's story and engage with your audience on a more personal level.
Add value to your audience by teaching them a new skill.
Look at how other brands in travel and tourism – like the Official Miami Beaches Instagram account – are successfully using Reels.
TikTok marketing
TikTok is another video-based marketing channel that grew wildly popular over the past year. The video-sharing app was one of the world's most downloaded non-gaming apps in 2019. By 2020, it was No. 1.
During the pandemic especially, many people took to the app to share about past travel experiences and the things they missed about normal life. It became quite easy for videos to go viral, with thousands of views trickling in by the hour.
Brands quickly caught on and began sharing videos establishing themselves as authorities in their niches.
As a tour operator, you can experiment with short-form videos about your tours and destination at little to no cost. Your videos have the potential to reach thousands of new viewers, which can convert to future customers once it's safe to book activities again.
Tip: You can cross-share your TikTok videos on Instagram Reels and vice-versa.
Data-driven marketing & business intelligence
Every successful online marketing strategy is backed by data and analytics.
If you use booking software, you likely have access to all types of indicators such as revenue metrics, customer demographic breakdowns, and the types of products your guests are purchasing.
These metrics allow you to tailor your marketing campaigns to your existing customers.
Xola offers a variety of revenue-based reports, for example, that show how much revenue you're bringing in, your most popular listings and which marketing campaigns are leading to the most bookings.
When you know what's working best for you, you can model future campaigns after it.
Google Analytics is another pot of gold for marketing metrics. You can use Google Analytics to differentiate between the revenue generated by your activity offerings, add-ons, or gifts.
In other words, you'll get a better understanding of where your guests are spending the most money.
It can also tell you which channels are bringing in the most revenue, so you know exactly where to focus your energy.
SEO
SEO stands for search engine optimization, which refers to the process of creating a website that ranks well on Google.
Why is ranking on Google important? When your website ranks among the first 10 results for any keyword on Google, your traffic increases. Your website is your most powerful booking tool, so the more people on your site, the better.
The easiest way to increase your web traffic is to blog about topics relevant to your audience. If you offer destination-specific tours and activities, you can use your blog to establish yourself as an expert in your destination.
Overall, your blog content,as well as your tour and activity descriptions, should focus on the keywords your customers are likely searching for on Google.
The people who land on your site are more likely to convert since they are specifically searching for those topics. Blogs are also a great way to increase the time people spend on your site, which can also lead to more bookings.
Pro Tip: Your blogs should target long-tail keywords like "top things to do in 'YOUR CITY.'"
Instilling consumer confidence
The final digital marketing travel trend we're highlighting is consumer confidence.
Safety will be top of mind for guests as they begin venturing away from home. Making your guests feel safe and confident enough to partake in any sort of social activity will be incredibly important moving forward.
Airlines, hotels, car rental companies, and tour operators are already marketing safety measures like social distancing and extra sanitization as a selling point.
An easy way to do this is to work with your booking software to ensure your company is following all the proper safety guidelines. Xola, for instance, offers social distancing software to accommodate these changes.
When you ensure your customers you're doing everything to keep them safe, you'll give them the confidence to book with your company.
In sum, these are the key online travel marketing trends that'll help you drive more bookings in 2021. As travel ramps back up, adopting these trends into your own marketing strategy will ensure your company stays relevant in a post-pandemic world.