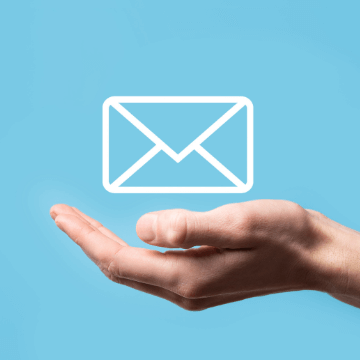 Your booking confirmation email is one of the very first times guests will hear from you directly.
It's an opportunity to make your guests excited about their upcoming visit, as well as provide them with all the necessary information to make the most out of their experience.
In this post, we'll share tips on how to create a booking confirmation email that leaves your guests excited to learn more about your company.
Why are booking confirmation emails important?
What are the different types of confirmation emails that tours and attractions should send?
Single vs. double email opt-in: What's the difference anyway?
5 best practices for writing booking confirmation emails
Why are booking confirmation emails important?
Whenever someone makes an online purchase, whether it's clothes or a plane ticket, they're expecting to receive a confirmation message. This also applies to making a reservation for a tour or an attraction.
The booking confirmation email assures your guests that their transaction was successful.
Beyond that, it conveys important information about the experience, such as parking directions and your contact information. You may also share your cancellation policy so that guests are aware of the timeline they have to cancel the reservation.
The confirmation email is also a great opportunity to make your customers excited for their upcoming tour or experience. Sharing recommendations on how to make the most of their visit, such as promoting a new ride or advising visitors to wear comfortable shoes, can help build up that excitement.
Overall, your confirmation email should leave guests feeling prepared for their visit. It shows guests that your company cares about their experience. Your order confirmation email, as well as the sequence of emails that comes after it, can ensure your guests feel supported before, during, and after their visit.
What are the different types of confirmation emails that tours and attractions should send?
Booking request email: If you prefer to accept every booking manually, then guests will receive a booking request email immediately after they request a reservation. This email tells them that their request has been received but is not yet confirmed. It should also make the guest aware that their credit card won't be charged until the booking is confirmed and how long it should take for them to receive confirmation.
Booking confirmation email: Once a booking is approved, guests will receive a booking confirmation email that outlines their booking details. This email will also contain helpful information including the date and time of the reservation, directions, parking details, and your contact info.
Booking reminder email: A day prior to the experience, guests will receive a booking reminder email. As the name suggests, this email will remind guests about their upcoming bookings. It will also contain extra information to help them make the most out of their visit. For example, the email may make clothing recommendations based on the weather forecast (i.e. Make sure to bring extra sunscreen! It's going to be a hot one.)
Booking update email: Customers should also receive an email regarding any booking modifications, whether the changes were made by you or the customer. This can include changes to the date and time, party size, or meeting point. The email should tell the guest that their booking has been updated. Then, the changes should be highlighted within the email body.
Booking canceled email: If you or a guest cancel a reservation, an email should be sent to confirm the cancellation. The email will notify the guest that their booking has been canceled, as well as inform them of their refund options.
Single vs. double email opt-in: What's the difference anyway?
An email opt-in acknowledges that the guest agreed to join your email list, usually by clicking a box at checkout or entering their email in a newsletter subscription box.
The key difference between a single and double opt-in is that one requires an additional confirmation, while the other does not.
Single email opt-in: A one-step process in which someone is automatically subscribed to your email list after they enter their email into a subscription box.
Double email opt-in: A two-step process in which someone receives a confirmation email after entering their email into a subscription box. They must click "confirm subscription" on this email before being added to your email list.
A single opt-in allows you to grow your email list faster than a double opt-in. This is simply because it requires fewer steps than the latter.
With a single opt-in, your guests join your email list as soon as they hand over their email addresses. They're not required to click "confirm" in a subsequent email, as would happen with a double opt-in. This means they'll begin receiving your campaigns, including your booking confirmation emails, immediately.
5 best practices for writing booking confirmation emails
Here are a few best practices to keep in mind when writing your booking confirmation emails.
1. Write a compelling subject line
Express gratitude and excitement in your subject line, while assuring the guest that their booking was confirmed. When possible, personalize it by using the guest's first name or specific details about their reservation.
For example:
Great news! Your booking is confirmed.
We're so excited to see you, Carla!
Your Tuscany Culinary Tour is confirmed!
Hooray! Here are your tickets to Wild Waters Park.
Your reservation at Red Escape Room is confirmed.
2. Build up excitement
Try not to send your guests a boring confirmation email. Instead, write a friendly greeting — "Hi, Jordan!" — and express how excited you are to host them. You can offer helpful recommendations for their upcoming tour or attraction visit, such as telling them to wear comfortable, lightweight clothing "for a full day of fun under the sun!" You can also include photos from past experiences to help guests visualize the amazing time they're going to have on your tour.
3. Summarize essential details
Make things easy on your customer: Summarize all the essential information about their booking in their order confirmation email. This way, they'll be able to refer back to this email while they're preparing for their visit. Your email can include details like:
Important dates and times
Billing information
Party size
Your contact information
Location with a map or directions
You can also include additional information that can help your guest better prepare for their visit:
Cancelation policy
Suggested arrival time and late arrival policy
Parking information
4. Include a relevant CTA
The customer journey shouldn't stop at the confirmation email: What's the next step guests should take after making a booking?
Perhaps you want them to follow you on social media to keep up with the latest events at your attraction. You can then add a call-to-action prompting them to follow you on Instagram or like your Facebook page.
You can also use this as an opportunity to upsell the experience. Your call-to-action can offer an experience upgrade for a special price.
It's also a great idea to have your guests sign a digital waiver. That way, all the paperwork can be done electronically before they arrive, which will quicken and simplify the check-in process.
If you have a blog on your website, you may include a couple of links to relevant blog posts to drive guests back to your site. A hike tour operator in Colorado, for instance, could direct guests to a blog post titled, "10 things to know about hiking the Rocky Mountains."
5. Test out different copy
Many tour operators may write an email confirmation offer and forget it.
Split-testing your emails may be a better option. This is the process of sending slightly different emails — with a different subject line and call to action, for example — to see what resonates most with your customers.
This can be a smart way to test your upsell offers. If you find that guests are clicking on one call-to-action over another, you can incorporate similar offers in the rest of your emails.
***
Now you have the tools to write a confirmation email that leaves guests excited — and prepared — for their upcoming visit.
Speaking of tools, a booking software like Xola can help automate this process for you. Xola sends a series of booking confirmation emails on your behalf, including booking updates and cancellations.