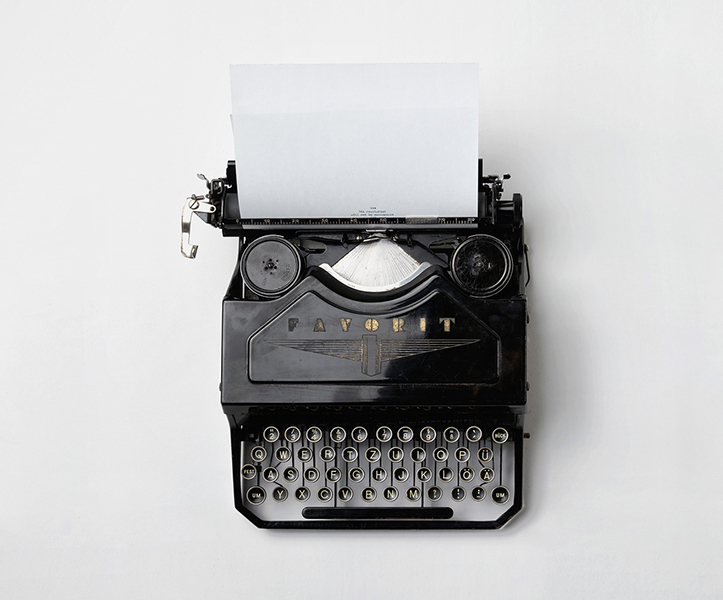 All for One and One for All
These days, companies aren't the only ones controlling their marketing. Your customers have a big say in your brand identity, and they can make their case through a variety of channels. Whether you like it or not, user-generated content is changing the face of marketing. But with the right strategy, you could leverage this force in your favor.
For having such a technical sounding name, user-generated content (UGC) is quite simple. The short definition of UGC is, published information that an unpaid contributor (your customers) puts online. It's online communication about your business that you didn't create. That could be through reviews on TripAdivsor or Yelp, or through posts, pictures, or videos on social media. Maybe it's even a blog post about their recent experience on your course.
There's no official narrative when it comes to user-generated content. That might sound scary to a marketer, but that's actually a great thing for your tour or activity. Here's why:
It turns out that millennials—who will soon have the greatest combined purchasing power in history—trust their peers' opinions as much, and sometimes more, than the pros. Research from the marketing startup Crowdtap, and global research company Ipsos, finds that UGC is 35 percent more memorable than other forms of media. It's also 20 percent more influential in millennials' purchasing decisions than all other media. When it comes to travel in particular, two-fifths of millennials say they use UGC to inform their itineraries.
As more people across generations become comfortable online, these trends will apply to older demographics as well.
While UGC certainly democratizes your messaging and marketing, it's not a threat. As an tour operator, you're perfectly positioned to channel this type of content for your own brand building. After all, you offer an exciting, high quality, visually stunning experience. That's a winning combination for all kinds of Facebook videos, Instagram photos, and TripAdvisor reviews.
But before getting further into this element of your marketing strategy, let's back up a bit and consider why someone would post this kind of content in the first place.
Why Do We Bother?
So, we know that as consumers, many of us trust what our peers say about a product far more than what a company says. But what compels people to share their opinions so freely in the first place? Here are a few reasons:
to start a conversation and connect with a brand on a personal level
to showcase a part of their personality to their own networks
to contribute knowledge to a community
to win a prize or reward
to let off steam and feel heard
You probably just cringed at that last point. Many of us in the tourism and services industries have a deep paranoia around negative reviews. Anything, anything but negative reviews!
That fear comes with far more costs than rewards, however. Moreover, negative reviews can even be an opportunity for your brand to shine. (Go to minute 22 of my marketing video chat to hear why. It's at the bottom of this post.)
Now that we know why someone would talk about your brand online, let's cut to the chase: how do you engage this audience and use its content to enhance your marketing?
Make It Easy for Followers to Talk to You
There are a few parts to this objective: First, you absolutely need a profile on platforms where customers are generating content. This means you need to know your audience and where they communicate—that's key. The sheer number of social media platforms out there easily overwhelms even the savviest of marketers. But deciding which ones really matter isn't a Promethean task. Just get to know your customers and where they live online. The obvious channels to work on first are Facebook, Twitter, and Instagram. Are your guests using channels other than these three? The easiest way to find out may just be to ask.
Once you know where your customers e-congregate, give them opportunities to post on your profile.
I love the idea of in-store photo booths. Zip tours and adventure parks, for example, usually have a lounge area where customers congregate. If you have a similar set-up, you might consider setting something up like the beverage brand Fanta did in Australia. Fanta had advertisements on the street prompting people to take a selfie. After participants published their images on Instagram with a branded hashtag, the billboard would spit out a photo from a built-in printer.
You could take this premise and make it as high- or low-tech as you please. What if instead of a photo booth, you had a bin of fun photo props and branded selfie frames?

Provide your guests with a fun opportunity to post content that features your brand.
What you do matters less than how you present it. It's more important to create shareable moments when your guests are most likely to participate. Though it'd be great to get pictures on the course, for example, logistically it probably doesn't make sense.
For this strategy to work, you have to plot out the customer's experience. From the moment she arrives at your park to the moment she leaves, how can you promote chances for user-generated content?
Could you create opportunities during the check-in stage? Or maybe you'd like to capitalize on high spirits after the tour. Think about the different inflection points during the activity and find organic ways to prompt a photo, video, or post that could build your brand.
Gathering people for a Kodak moment is easy. Asking for reviews, however, can often feel awkward. But don't let that stop you! Reviews are gold for any tour or activity company.
You shouldn't be shy about mentioning TripAdvisor at the end of your tour. Yourguides have spent the last couple hours forming a genuine relationship and offering a memorable experience for your customers. After all that, a quick submission isn't too much to ask.
But remember, the whole point is to make it easy for your customers to sing your praises. Asking them on the spot is a good way to plant the idea. But chances are, they'll forget before they make it back home to a computer, and while TripAdvisor's mobile site is good, they make you download the app if you want to write a review. Simple? I think not.
Whether or not you ask for a review at the end of your tour, make sure you remind them when they're most likely to comply: while they're sitting at their computer.
With booking and marketing software, you can automatically send review requests after every tour. Some systems, like Xola, will also let you customize the email and direct the review to the three big sites: TripAdvisor, Yelp, or Google+.
That's just the half of it, though. Besides your customers, you have another group of people primed for user-generated content creation: your guides.
Though they work for you, they still represent the unfiltered "peer" perspective that makes UGC such a powerful voice. As you brainstorm ways to engage your customers, keep your guides in mind as potential content providers.
Give Them a Nudge
Incentives and contests can go a long way when it comes to your UGC strategy. I love the idea of aligning your brand with a cause that speaks to your customers.
For example, Clif Bar & Co. created its #MeetTheMoment campaign and incentivized customers through a philanthropic lens. Every time someone posted on its Instagram account and used that hashtag, Clif would donate to several environmental non-profits.
You don't have to be Clif to run a successful UGC campaign. For Cannonsburg Ski Area, a simple Instagram contest turned into an overnight success. Cannonsburg hosted a photo sharing contest with the hashtag #mycannonsburg, where the winner won a season pass. Before long, they had thousands of submissions on Instagram.
"People were asking for T-shirts with #mycannonsburg on it," says Alycia Choroszucha, who's in charge of marketing and media for Cannonsburg. "They really latched on to it."
It wasn't an act of magic, though. Choroszucha consistently reminded Twitter followers to use the hashtag and even made it the cover photo of Cannonsburg's profile. If you plan to start a UGC campaign, decide ahead of time how you're going to stoke the fires.
Cannonsburg helped raise awareness of its UGC campaign by making the ski area's Twitter cover photo a billboard for it.
UGC Can Be a Two-way Street
If we look back at the reasons why someone posts content about your business, our reason number one is to start a conversation with you. When a follower posts content to your profile, the worst thing you can do is not let them know you appreciate it.
These individuals want you to notice them and acknowledge what they have to say. Yet, marketer Milena Regos finds that, "Too many brands still have not figured out that social is a two-way street."
It's easy to keep the conversation going, though. Just show some love for the person posting. It's the same principle as a teacher putting a gold star on your homework.
"In general, people enjoy being acknowledged for their contributions and efforts on social media," says content marketing consultant, Brian Honigman. "Sometimes a simple, 'way to go!' can encourage a customer to continually interact with your brand."
Even if people aren't already posting to your accounts, do some research to see who might turn into a brand ambassador. Who's publishing high-quality content on the accounts you care about? They don't need to have the most followers (though that certainly helps); the content just needs to be relevant for your audience. Stretch beyond posts about your particular tour and highlight UGC about your hometown, the outdoors, or whatever generally appeals to your customers.
Cannonsburg does a great job of rewarding followers and sharing content from around the Twittersphere.
Retweeting your followers' posts is a quick and easy way to reward them for posting. Also, look for ways to incorporate other UGC from outside your network that could build your brand.
Can User-Generated Content Work for You?
We've talked about the superior marketing influence UGC can have, why people bother to share content, and a few tactics to encourage such behavior. Now, it's up to you to implement a version of this marketing strategy in your business.
Some tour companies have found that reviews can be such powerful content that they virtually form the business's entire marketing strategy.
Before you embark on a new UGC marketing initiative, make sure you have a plan. What are your goals and how will you measure your efforts? Without this planning, there's no guarantee that UGC will work for your tour or activity.
The good news is that for many tour operators, winter is a great time to dive deeply into your marketing strategy for next season. Time is now on your side. Use it wisely.
This article originally appeared in my "Insider Marketing" column on Adventure Park Insider.