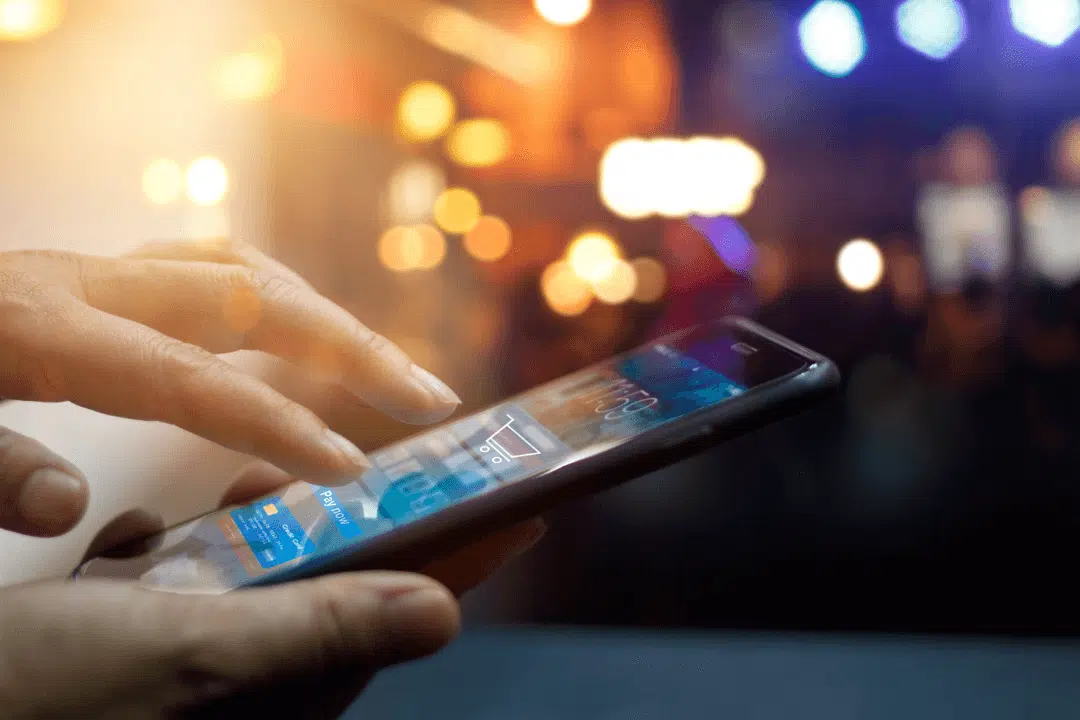 Nearly every traveler carries a smartphone — and an increasing number of them are turning to mobile phones to book everything from hotels to travel experiences.
Customers today value the convenience of mobile bookings because it's a quick, convenient way to book things on the go.
Tourists often arrive at a destination without a set itinerary. They're still looking for the best things to do in a city, and they're using their mobile phones to find out.
They're also increasingly using their mobile phones for pre-trip research. Booking a trip is one of the biggest online purchases your guests will make in a year. Many travelers spend up to 12 weeks researching a trip and can visit up to 38 websites before making a booking.
Tour operators with a mobile-friendly website can capture these bookings. Let's dive into why mobile bookings matter for tour and activity operators.
What are mobile bookings?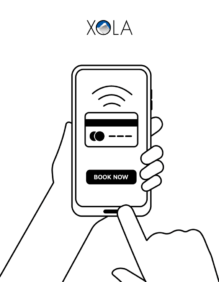 Mobile bookings are online bookings made through a smartphone or tablet instead of a desktop.
Many guests use their smartphones to research what to do in a destination. If a guest lands on your website, for example, they may want to book a tour right away.
So, a great website functions as a 24/7 booking platform.
Tour operators need a responsive website design to take advantage of the increasing amount of bookings happening on mobile. A responsive website theme automatically adapts to a guest's small mobile screen when their browsing on their phones — and greatly improves the user experience.
Similar to your desktop site, user experience is one of the key factors in generating revenue from mobile bookings.
Why mobile bookings matter
Did you know that 48% of tour and activity bookings are made after a tourist arrives in your city?
Think about your own travel experience. Are you more likely to have your computer or your phone on you at all times? Probably the latter, which allows you to research and book experiences on the go.
This is why 54% of activity searches happen on mobile once tourists arrive in your city.
Tour operators should use a combination of marketing tactics including content marketing to direct travelers onto your website. A mobile-friendly website can capture these in-destination bookings.
On the other hand, websites that don't offer a great user experience will simply turn travelers away.
What matters most with designing a great mobile booking experience
The three pillars that make up a great mobile site are user experience, mobile checkout, and site speed. Let's take a look at how you can improve each on your own site.
1. User Experience
A great mobile booking experience starts with a responsive web design. Your website should adapt to whatever device your guests are using, including a desktop, laptop, tablet, or mobile phone.
It all boils down to the user experience. Your site should be easily navigable no matter the screen size. Guests should be able to easily browse your tour and activity pages and locate the "book now" button when they're ready to book.
On mobile specifically, your buttons and fonts should be larger than on your desktop site. They should jump out at the viewer and be easy to click on.
Your navigable menus should also be easy to locate and direct website visitors to your most important pages, including your tour and contact pages.
2. Mobile Checkout
People researching experiences on their mobile phones are likely doing so on the go — 72% of mobile bookings happen within 48 hours of last-minute Google searches. Guests expect the mobile checkout process to be quick and seamless, even more so than on a desktop.
One tip is to never break the booking loop. Keep elements like quantity, date, and time on the same page to minimize the need to click back-and-forth between pages.
Your checkout forms should be minimal with the least number of fields required. Keep in mind that users are filling out these forms on a small mobile screen.
Finally, make sure the text is readable and that your call to action is clear.
The primary text on your checkout page like your call to action should be 16 pixels or larger. The secondary text should be at least 14 pixels.
Your "book" button should stand out from the rest of the page and be strategically placed in the lower-right corner of the form section.
3. Site Speed
A slow-loading website can quickly turn users away for good, especially on mobile.
You can check your mobile site speed here and follow Google's suggestions on how to improve it.
A few tips to speed up your site include:
Simplify your web design
Remove unnecessary images or graphic elements
Compress your images
Minimize the use of custom fonts
Eliminate unnecessary booking steps
What customers want when booking on mobile
Many travelers prioritize booking on sites that are fast and frictionless on mobile.
Customers researching things to do on their phones are looking for an easy, quick booking process, which many mobile sites fail to provide. Mobile apps, on the other hand, are specifically designed with that in mind.
Yet you can also bring more mobile visitors to your website by keeping your guests' user experience in mind. Here are a few things customers look for when booking on mobile:
Easily navigable drop-down menus
Large, easy-to-read font
Clearly displayed "book" buttons
One-click payment buttons Autofill enabled so they don't need to type out complicated billing information
Quick guest checkout options
Chat options
You can improve your mobile site by incorporating the user-friendly elements above. Things like menus and fonts can be easily improved with your website theme, while you can work on payment and checkout options with your booking software.
Another factor to keep in mind is that travelers also like to have the ability to chat with travel companies throughout their booking process. Over half of travelers expect to be able to communicate with a travel brand or airline through text or messaging, such as through Facebook Messenger.
How mobile bookings streamline the customer experience
While some travelers like to plan every moment of their trip, others like to be more spontaneous. Mobile bookings make that possible.
Guests enjoy the ability to book a tour or experience on their smartphone any time, anywhere, including last-minute bookings after they arrive at a destination.
This not only gives them more flexibility but also maximizes their vacation time.
Your guests no longer need to break up their day to physically visit your tour office to make a booking. Instead, they can quickly book online and spend more time having fun on their trip.
Plus, mobile bookings eliminate the need to wait in long lines to get tickets for tours and attractions. Things like safety waivers can also be completed on mobile, so guests no longer need to waste time filling forms in person. They can simply show up when it's time for the tour.
If a guest loves your tour or attraction so much they want to return again the next day, mobile bookings give them that flexibility.
---
In sum, the booking process becomes a seamless part of going on vacation.
In sum, mobile bookings are increasingly prevalent in the tour and activity space. Tour operators should invest in their website's mobile capabilities — especially if their target audience includes millennials.
Nearly have of all tour and activity bookings happen after visitors arrive at their destination, when most of them are using their smartphones to research what to do and where to go.
Tour operators should make their sites mobile-friendly to attract and convert more visitors.