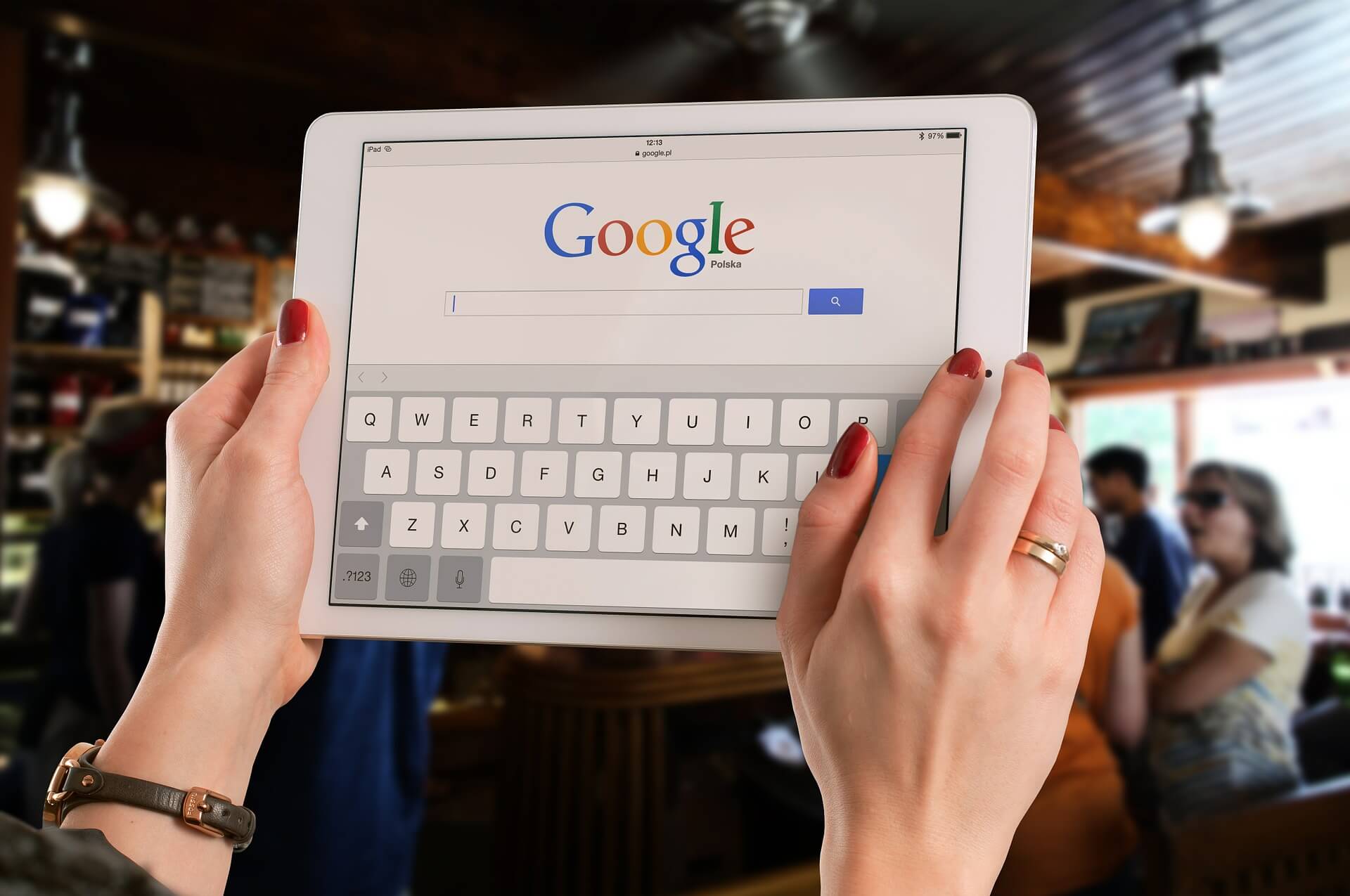 What's Reserve with Google? A Detailed Guide for Travel and Tourism Businesses

Last Updated: 10/27/2020
Did you know that there are more than 3.5 billion searches on Google every single day?
That's about ten times larger than the entire U.S. population.
Anything you can do to make it easier for guests to find your business on Google can be worthwhile.

One particular feature that's particularly useful for travel and tourism businesses is Reserve with Google.

This makes it easy for guests to find and book your tours and experiences – without even leaving Google.

In this post, we'll share what this program is along with three main benefits for tour and activity operator businesses.
What is Reserve with Google?
Reserve with Google allows your customers to make realtime bookings directly through Google Search, Google Maps, and Google Assistant.

This feature is available for tours and activities, restaurants, salons, spas, gyms, and fitness studies, among many others.

The easiest way for businesses in these sectors to get started using Reserve with Google is through a registered software partner, such as Xola.
How does it work?
Reserve with Google works by adding a book button to your Google My Business listing page. Then, it pulls in all of your booking information, dates, times, and availability.
Here is an example of what this looks like for a customer in Google Maps. As you can see, it automatically pulls in real-time availability and ticket information.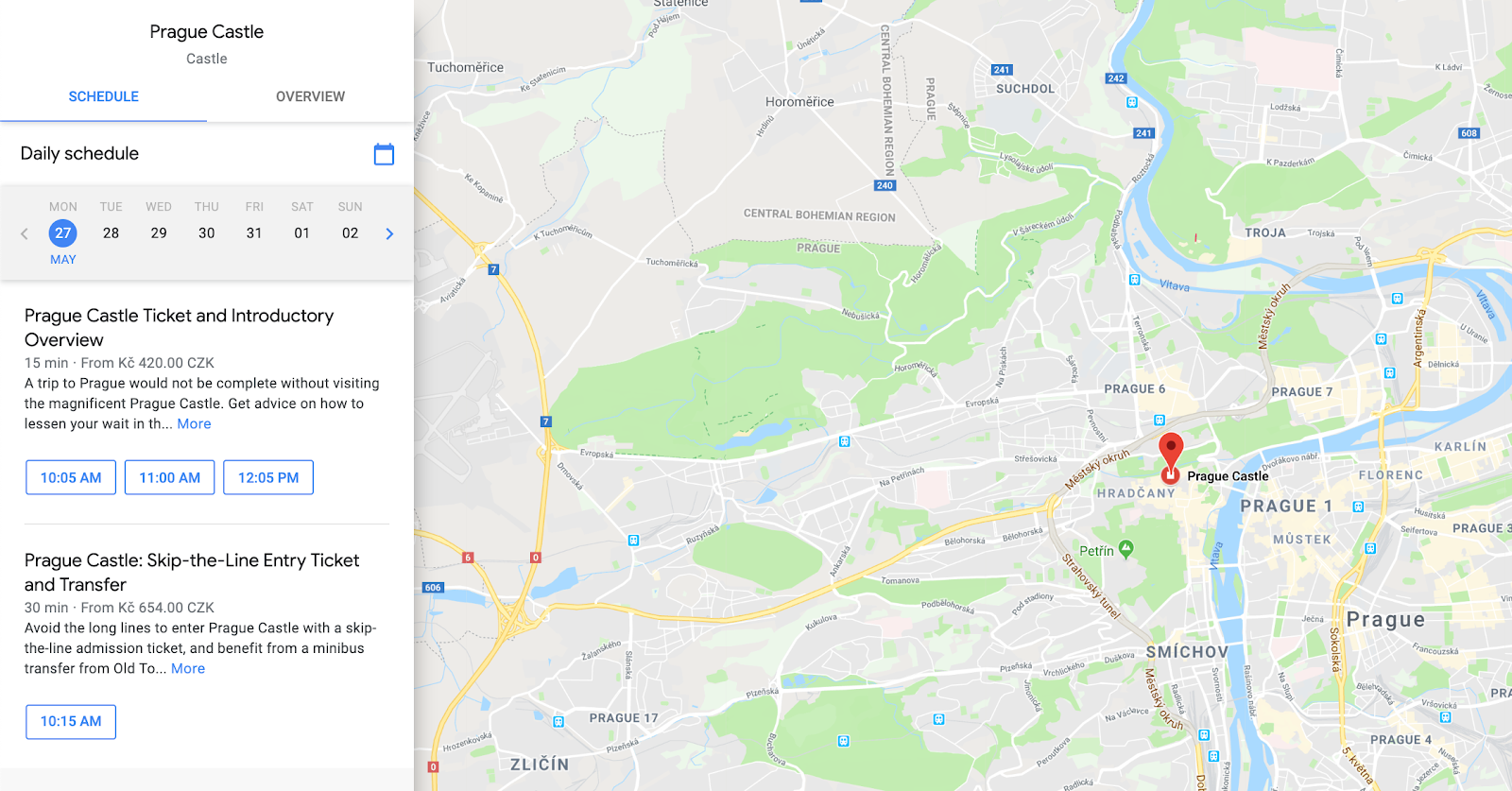 Once you select your time slot, you are prompted to complete your purchase. The whole process takes less than a minute, and you never have to leave the Google Maps interface.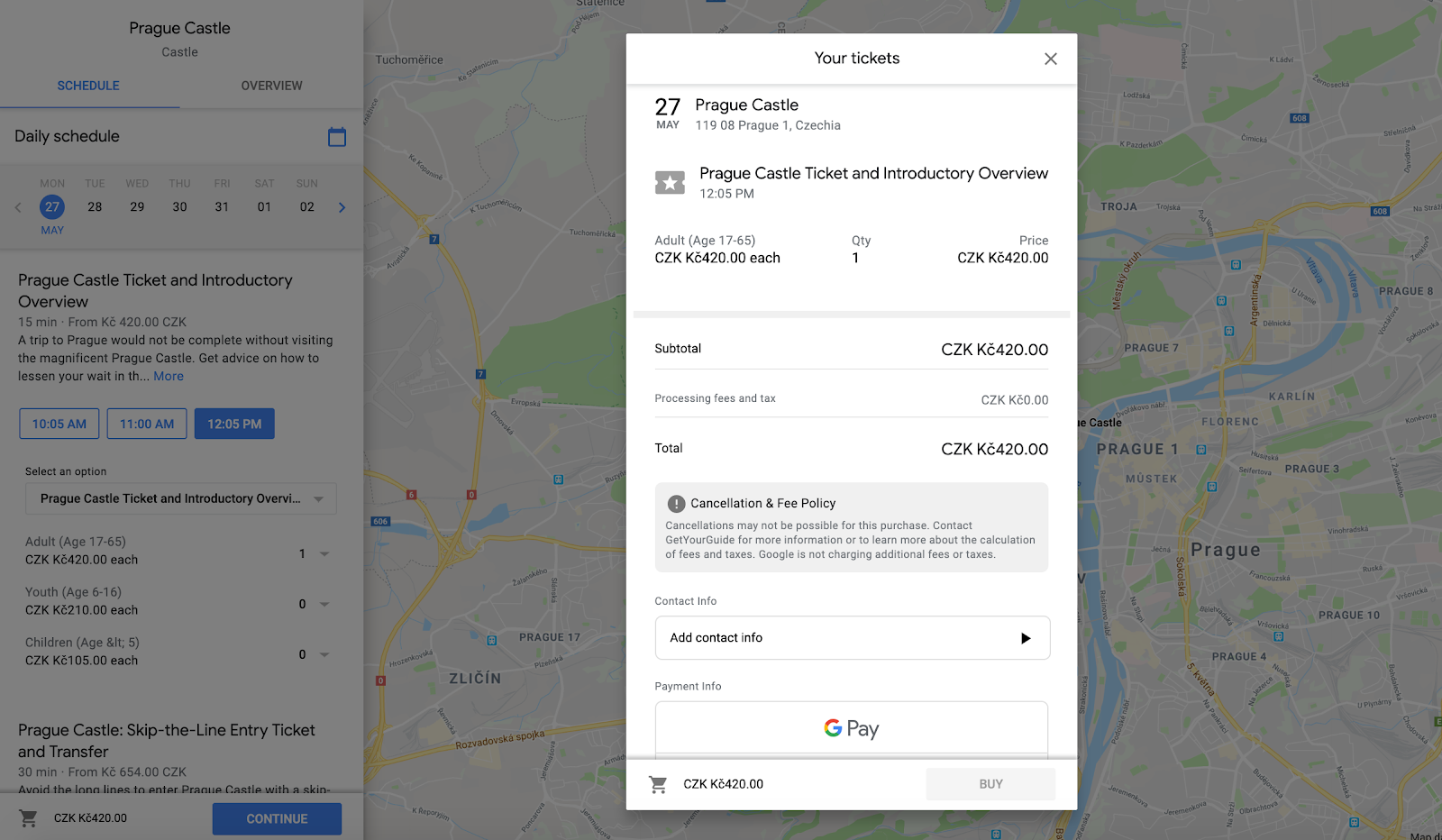 Pro Tip: Want to see how Xola's Reserve with Google integration works? Check out this post for how to set up Reserve with Google.
What are the advantages of using Reserve with Google?
1. Increase brand awareness
With the book now button on your Google My Business page, your business is going to show up on Search, Google Maps, and Google Assistant, giving you increased visibility.
It may even improve your search rankings indirectly, especially if your business caters to tourists or is located in a popular vacation destination.
According to the 2018 Local Search Ranking Factors, the two most significant factors for local business rankings on Google are the proximity of address to the point of search and physical business address.
Say you run a kayak rental company in San Diego. If your main headquarters is located in La Jolla, even if your website doesn't rank well within Google, your Google listing could still show up top of the list for tourists searching for things to do near there in Google Maps. If you have a book now button on your Google My Business page, you're making it easy for more people to rent kayaks from you.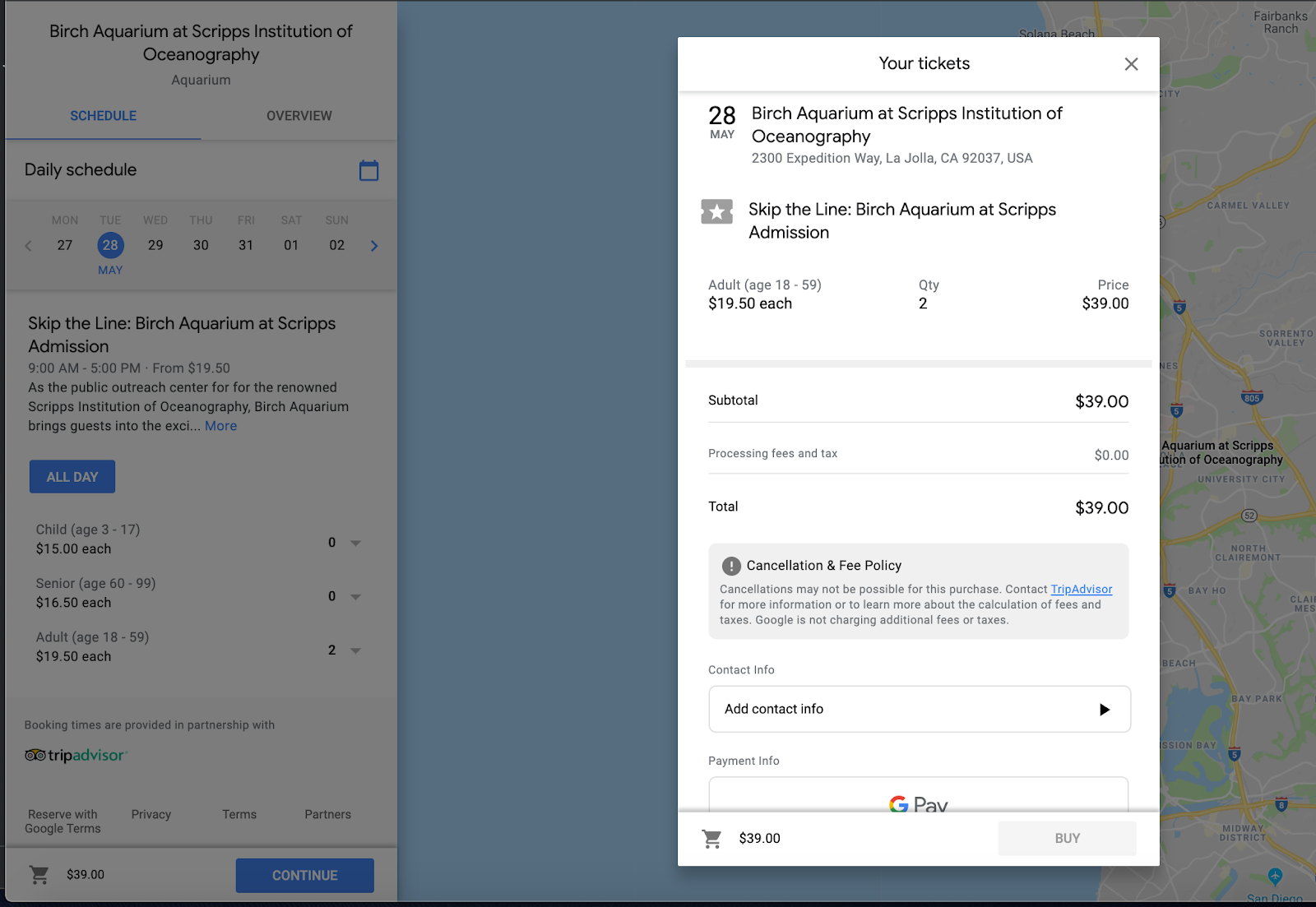 2. Make it easy to get more bookings
The easier you make it for someone to buy from you, the more likely they will complete a purchase.
Now, customers can book your tours and experiences without leaving Google.
For example, a busy customer can simply speak, "book a kayak rental for 1 pm on Tuesday" in Google Assistant to buy from you.
You may even see more impulse and last-minute purchases.
Not to mention, if your website isn't intuitive to navigate or you are going up against more established businesses, you may find that bookings from your Google listing page convert better than on your website since all listing pages look the same.
3. Stand out from your competitors
If you are in a crowded market, you know how important it is to get an edge on your competitors. This is an easy way to increase visibility online and ramp up sales.
The best part – all you have to do is sign up for Reserve with Google and keep your page up-to-date.
4. Increase your search to purchase conversion rate
In general, the easier it is to book a tour or experience, the more likely someone will follow-through and complete the purchase. With Reserve with Google, it is literally only a couple of clicks from a Google search result to your business's bank account.

Plus, it is free, so you aren't paying the commission rates of OTAs like TripAdvisor/Viator.
What's a Reserve with Google partner?
The easiest way to allow guests to make bookings through Google Search, Google Maps, and Google Assistant is to go through a Reserve with Google partner, like Xola.

At the time of writing this, there are more than 100 Reserve with Google Partners.
This booking integration uses the Google Maps API.
What are the advantages of using a Reserve with Google partner?
The biggest advantage is how easy it is to use. All you need to do is add and sync your Google My Business account with your booking provider, such as Xola.

In addition, here are some additional benefits.
See all of your bookings in one place – Whether they booked on Google Search, your website, or TripAdvisor, all of your bookings will show up within your Xola Dashboard.
Never worry about overbooking again – You used to have to go to different sites and spreadsheets to keep track of all of your bookings. This can quickly create a logistics nightmare that leads to overbooking your guides or mismanaging any equipment or inventory needs.
Who is eligible to use Reserve with Google?
The short answer is most travel and tourism businesses in the U.S. as well as international sellers can use Reserve with Google.

However, if your business meets any of the following criteria, then you can't use:
Any tours or experiences that are subscription-based or require recurring billing

If you need guests to fill out any custom fields on the checkout page before they make a booking (i.e. anything outside of name, email address, phone number, etc)

Any tours and experiences that don't have at least one open time slot in the next 30 days

Any services and experiences that are "on-demand," such as towing services or locksmiths

Any experiences that are virtual or take place at guests' homes

Anything related to the Adult Entertainment industry

Any services or experiences that require strict HIPAA compliance or have other strict legal requirements, such as daycares.
Pro Tip: For a full list of all of the businesses who are and are not eligible for Reserve with Google, check out this resource from Google.
Are there any extra fees to use it?
No, it is free to use Reserve with Google. All you need is a Google My Business listing for your business.
Getting Started with Xola's Reserve with Google Integration
Interested? It is easy to get started. First, set up your Google My Business listing (It's free!) if you don't have one already.

Then, log into your Xola account, go to the App Store, where you can search and install the Reserve with Google app along with dozens of other apps and functionality.

When you get bookings from Google, it will show up on your Xola Dashboard just like every other booking. So, you can manage all of your bookings in one place. Not a customer but interested in checking out Reserve with Google? Click here to watch a demo from one of our product specialists.